Wizzardess, Muck and the Mires, Watts
Stone Church, Newmarket, NH
Linnea's Garden
The Jungle, Somerville, MA
June 12, 2021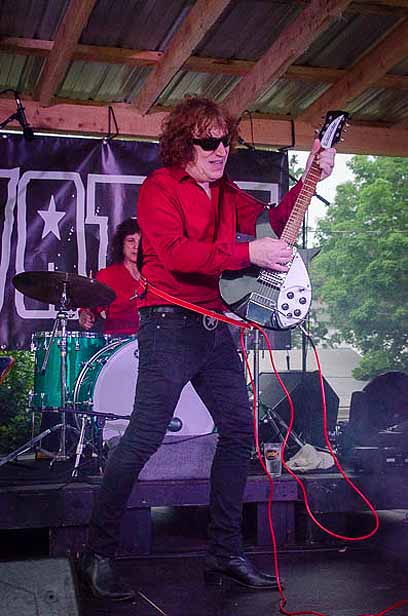 Even Shore - Muck and the Mires
Now that's more like it. Driving on tight Hamburg time from Wolfeboro to Stone Church in Newmarket NH to catch the tasty triple bill of Wizzardess, Muck and the Mires and Watts. Then hitting MA for the Linnea's Garden set at The Jungle.
There were good sized crowds at both locations. Everyone is feeling the good time vibe of this unmasked party. People are shaking hands, buying rounds, slapping backs and kissing air.
Stone Church is high on a hill, rustic and hippie inside with bookings the lean toward jam bands. This show of Boston luminaries seems like a good stretch and probably came about through Mac, Watts' gregarious bass player and the Wizzardess crew who live in the area. The show is outside in the roomy, high-top, low top, and standing room courtyard. The substantial permanent stage indicates they plan to keep at it.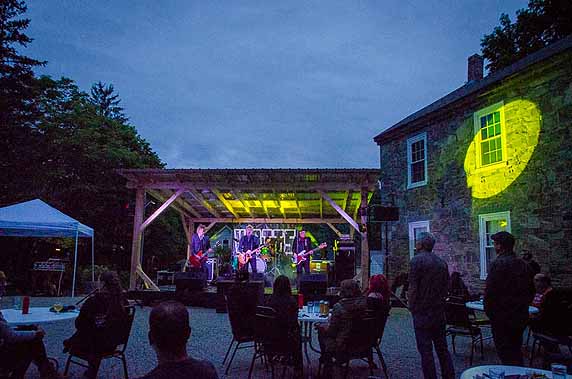 Watts - Stone Church in Newmarket, NH
The menu items look better than they taste – everything I've eaten is decent but average. It would tip the scale to bring any one of the main item categories up to must try star status. They have a reasonably priced, well-stocked, full bar and a variety of beers. Newmarket is NH quaint and looks like it would be a decent place to walk through especially if there was a bill you like at Stone Church.
A bunch of familiar faces made the hour long trek north from Boston for this show. The space had a good buzz from the partisan crowd.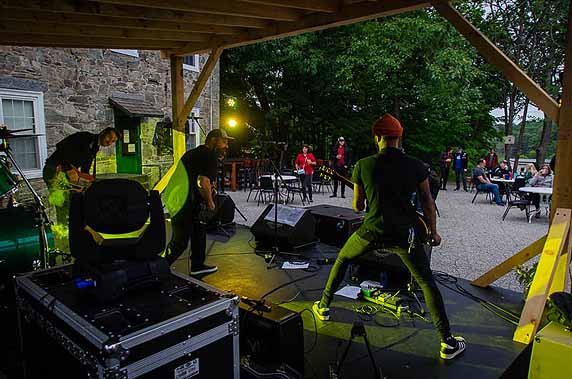 Wizzardess
Wizzardess are up first. They savage the courtyard with hard marching, first generation heavy metal with nods to more recent practitioners like Baroness, Mastodon and The Sword. The have big riffs to spare. Playing in the light to an open space cuts off some of the menace they must excrete in a small dark room.
Muck are up next. They get nicked a bit by the soundman sleeping on Pedro's vocals and Linda's always "I dare you not to smile" backup vocals. The band cherry pick through their deep catalog of neo-garage, put the pandemic in the rearview mirror, shake you ass rockers. "Good Enough", "I'm Your Man", and "Hamburg Time" should be pumping out of transistor radios on beaches from coast to coast.
Watts don't shy away from the fire. They throw caution to the wind and included 8 tunes from there recently released Shady Rock & Rollers on Rum Bar records in their first post-pandemic show. It's a gutsy move given that the disk has been completed for a while and practice has been hard to come by during pandemic interruptus.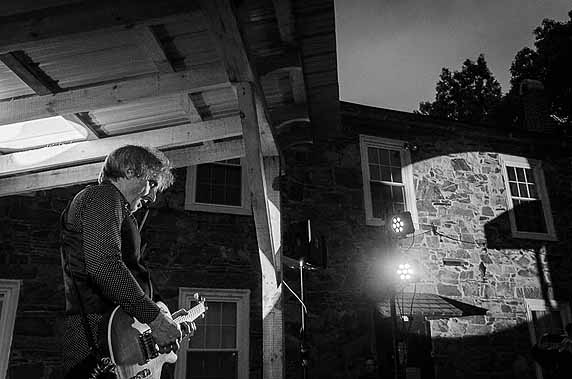 Dan Kopko - Watts
The band rise to the occasion with a batch of Hoopleesque ("Seventeen", "Heavy Metal Kids", "Loud and Fast", the doo wop twirls on "All Done with Rock & Roll") songs that will get even bigger and brighter with repetition.
Watts is a band that has always worn its Rock & Roll heart on their sleeve. They keep true to the promise. They always bring the hooks, the power and the pop. Ditto for Muck and the Mires. In a deeper, darker, way, Wizzardess rocks the hardest. They just do it from a different point of view.
Made the run from Newmarket to Somerville. Arrived just in time to catch Linnea's Garden. The Jungle bunker was packed. The crowd skewed younger than the one at Stone Church. The LGBTQ tribe and the rest of the crowd subscribe to Linnea's punky pro-sex, love and rock 'n roll message and is out in force showing their support.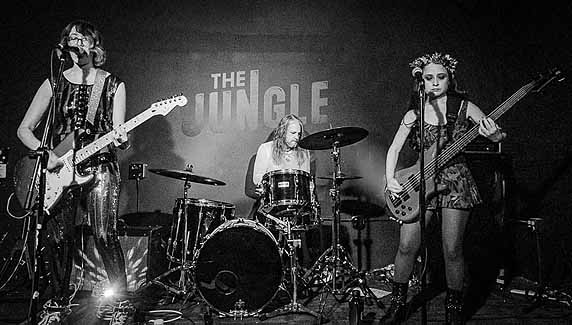 Linnea's Garden
The room is whirling with energy and good vibrations. The return of rock and roll puts a cherry on top of the banana split.
Linnea is shimmering in a parallel-lines see-through blouse, matching slacks and flashing shoes. Hands sits behind the drums in a tight white shirt and long blue grey hair. Amy sports a wig and flower garland. She looks like a sylph supporting Aphrodite on the half shell in a Botticelli, with bass.
The trio format is a little more Punk then Linnea's former Powerslut crew. It also put additional weight on her determinedly primitive but compelling guitar playing. It's herky-jerky and a little spastic with blasts of melody and a tendency to stay away from guitar heroics and rock clichés. Her short solos jump and chomp in a fractured punk funk. Its fun for the band and a blast for the dancers.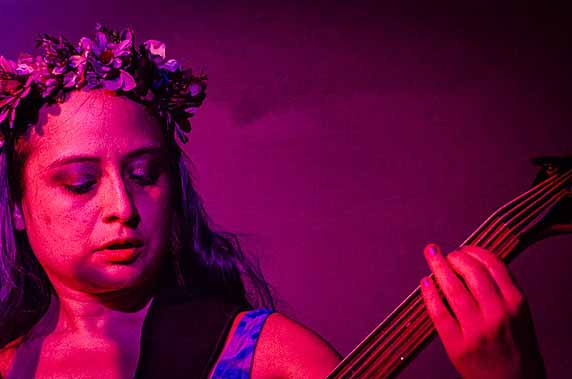 Amy - Linnea's Garden
Linnea's Garden is still getting used to their new skin as they rise from the ashes of Powerslut. Like Watts, a large portion of the set is relatively new material and it's still being polished into its final form. Also similar to Watts, both Linnea and Watts' Dan Kopko are in a prolific phase.
Linnea primarily through her internet solo series and recent singles effort during the pandemic and Kopko with his two new bands Shanghai Los and Peppermint Kicks with Sal Bagglio. As two of our more high-profile practitioners this bodes well for the local scene. At the moment, everything is new again. Energy is high and at Jungle, Linnea's Garden and the crowd are riding the wave.
None of tonight's bands, nor the audience, could ever be 'all done with Rock & Roll' - even if they wanted to be. For everyone at Stone Church and Jungle this is the resurrection of Rock & Roll after a seriously shit year. It crosses state lines. It's a collective celebration of a new night rising and it's all done with Rock & Roll.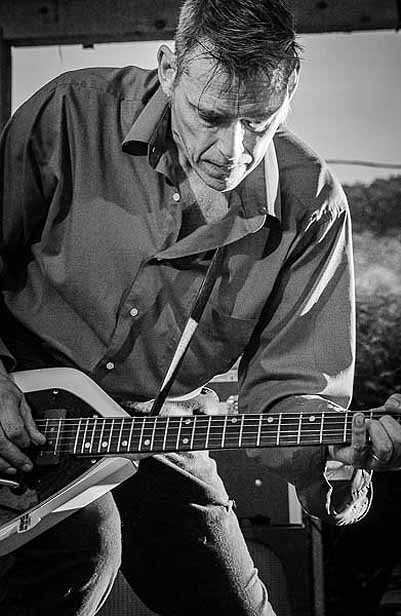 Pedro - Muck and the Mires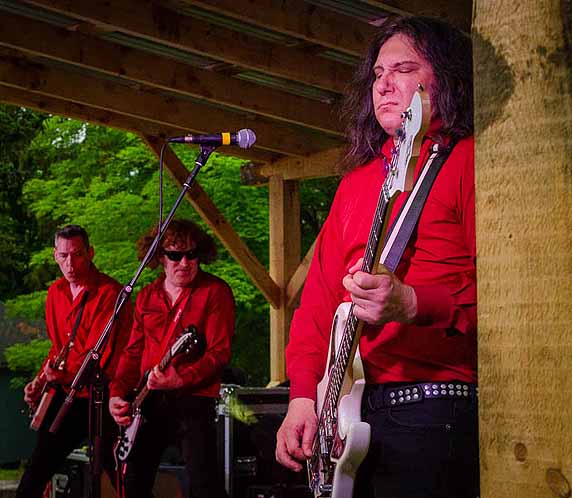 Muck and the Mires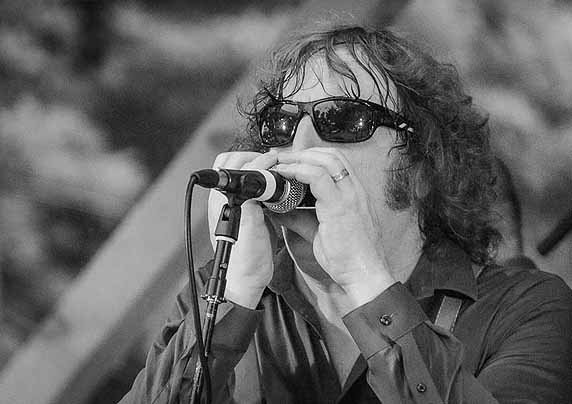 Evan - Muck and the Mires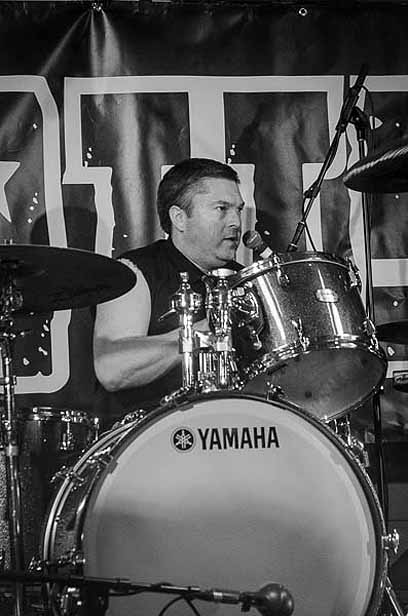 John Lynch - Watts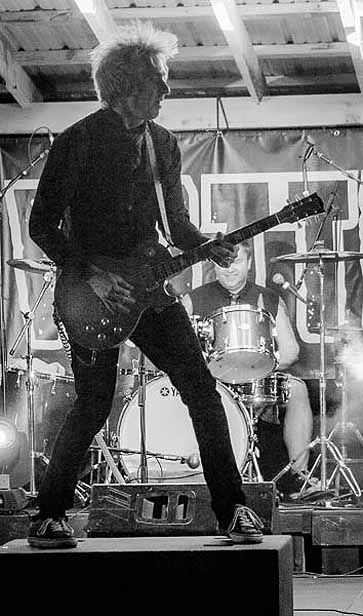 Dan - Watts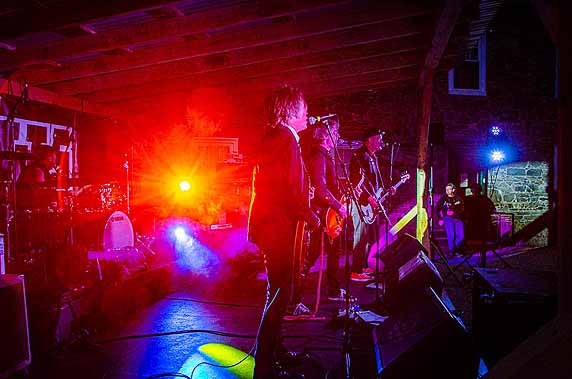 Watts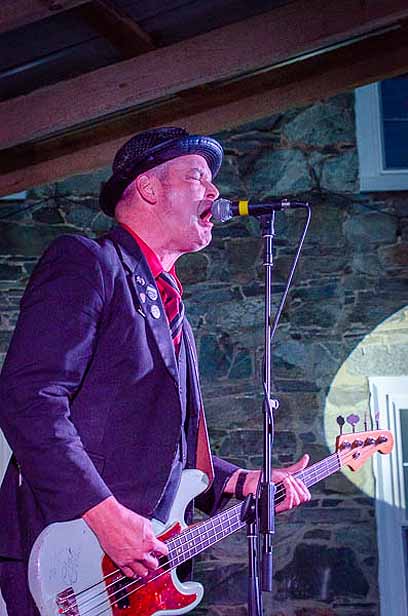 Watts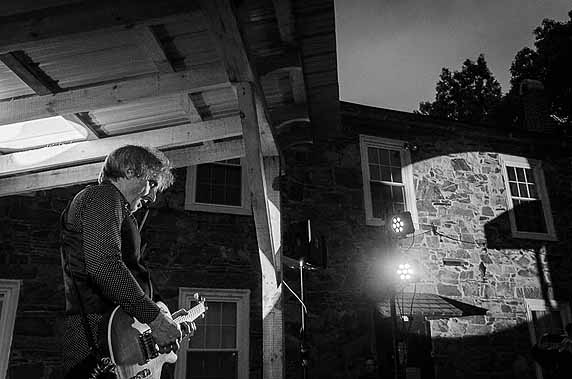 Dan - Watts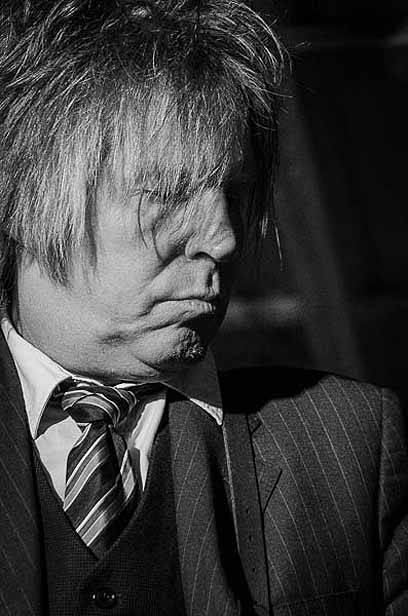 John Blout - Watts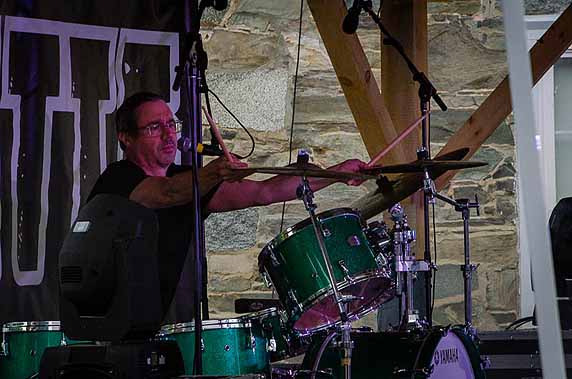 Wizzardess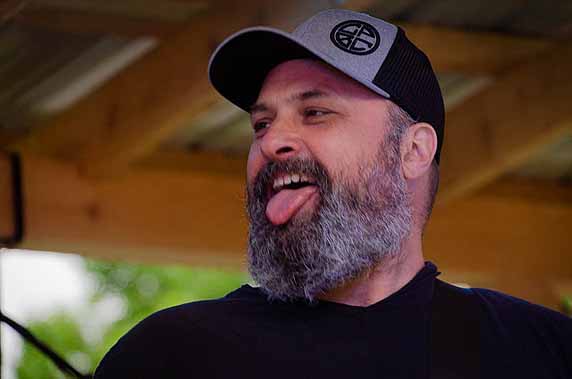 Wizzardess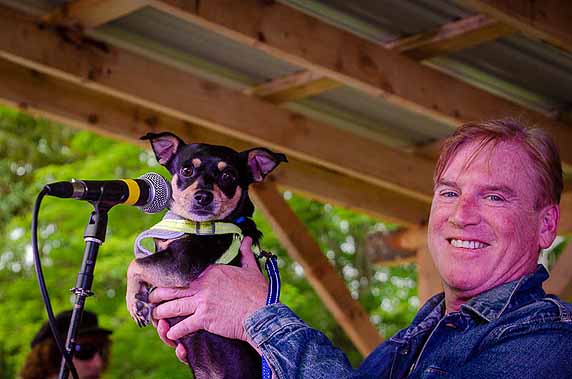 Batman and Luke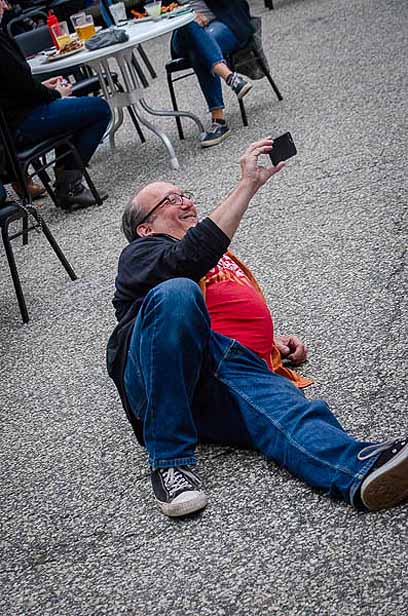 Jay Allen in position for a shot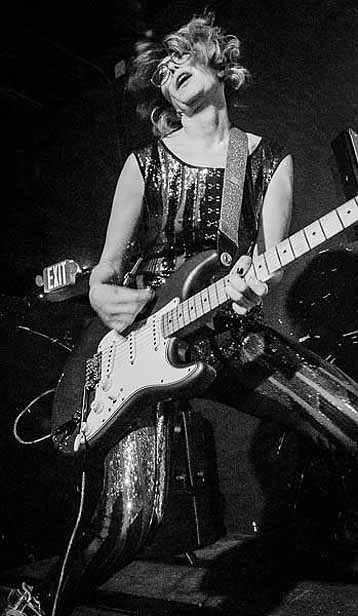 Linnea Herzog - Linnea's Garden
Hands - Linnea's Garden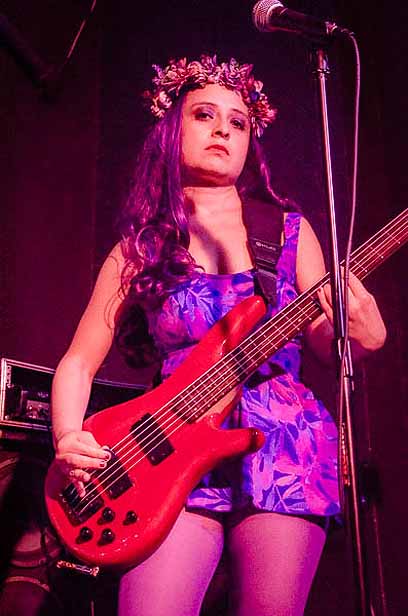 Amy - Linnea's Garden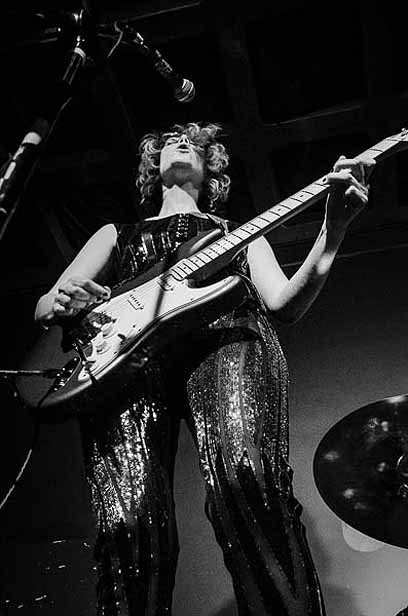 Linnea Herzog - Linnea's Garden