01000110 01110101 01100011 01101011 00100000 01000010 01110101 01110100 01110100 01101111 01101110 01110011
Review and photos by John Keegan
Brighton Music Hall, June 16, 2014

Fuck Buttons set up their picnic table at BMH on four old beer kegs. Wires dip and dangle. Some are plugged in others are pulled out. There is a scrim at the rear of the stage awaiting projections. The table contains less items than expected. Unlike Merzbow's table, it is not full of stomp box delays, flangers, and assorted analog processors. Instead, samplers, controllers, a little Casio keyboard, a Fischer Price microphone and a few signal processors fill its real estate. Andrew Hung and Benjamin John Power nonchalantly take the stage.
According to Wikipedia, spontaneous activity (in the brain cortex) is classified into four main classifications based on the frequency of the activity, ranging from low frequency delta waves (< 4 Hz) commonly found during sleep, to beta waves (13-30 Hz) associated with an awake and alert brain. In between these two extremes are theta waves (4-8 Hz) and alpha waves (8-12 Hz). Fuck Buttons tap into our theta waves with notes so low that they vibrate clothing. Power and Hung seem to negotiate the bent sounds telepathically. A nod here or a look there and the drums go tribal or a short bit of cracked vocal layers in. They have their Zen on. They hack into our alpha waves and we undulate to the beat. Resistance is futile.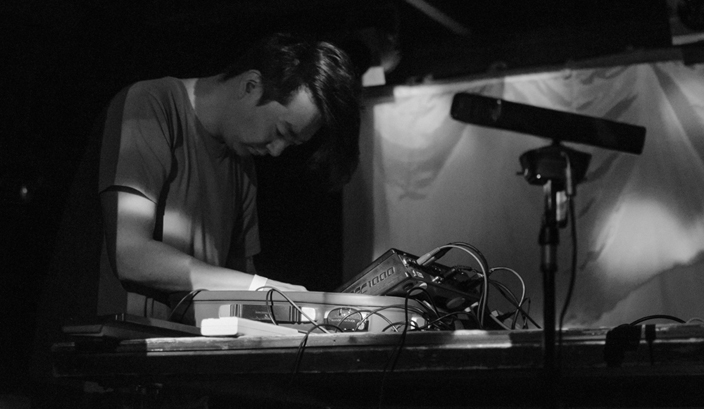 It's all groove and groovy. Big, not little chill. Tapped in not droned out. Languid bass and drum samples move like massive tectonic plates. One plate slides under another, heaving it upwards. The aftershocks pulse in multiples of the lowest frequencies. In a cave below the surface stalagmites grow up and their frequencies quicken as they thicken. Stalactites cling to the ceiling and melt. Their drippings send out pings and pongs that ripple through the soundscape. Pavement at the surface fractures at a higher frequency that cycles through the din advancing and receding at regular intervals along a giant fault line. In the air just above the land, static electricity builds a squelchy, quick gnawing saw tooth that charges the air with one of the nights few and welcome dirty dissonant sounds.
And, therein lies the minor rub. The pretty moments, particularly Olympians ringing major chords, were just south of a cheesy synth patch. It should be noted that that seemed like a minority opinion within the audience. It left those few of us who had skipped evening meditation wanting more; to hear the ugly overtones of the earthquakes aftermath, to ride the Surf Solar's alphas and thetas to some hyper beta mindfulness and, while blissfully accepting the inevitability of the apocalypse, to dance faster on the lip of the abyss.
Parquet Courts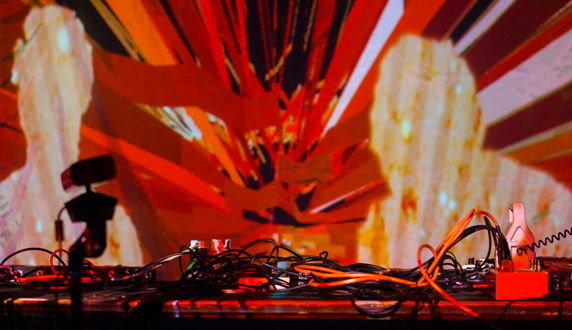 Fuck Buttons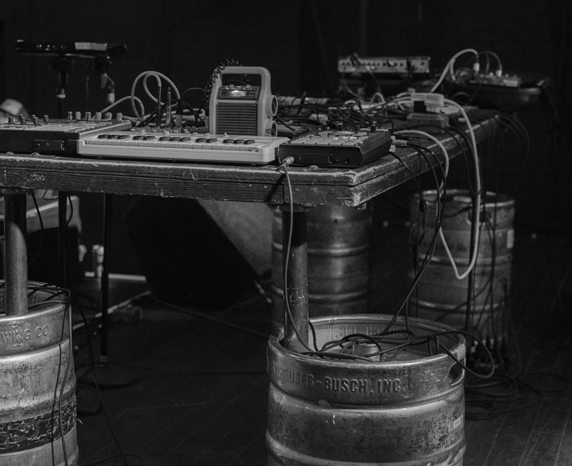 Fuck Buttons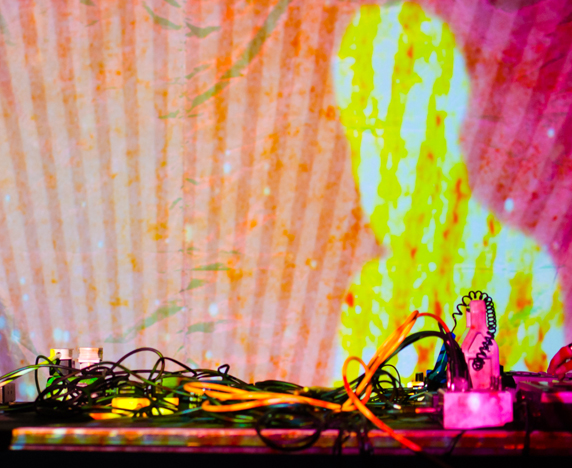 Fuck Buttons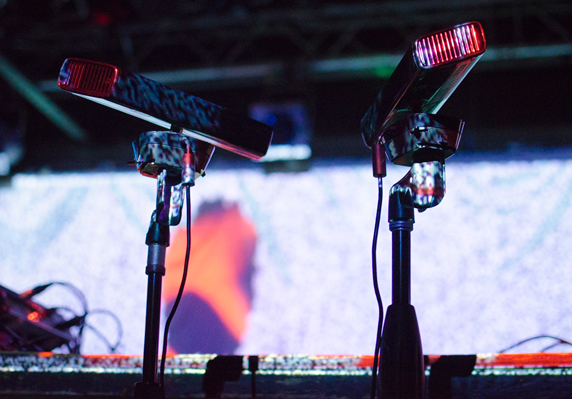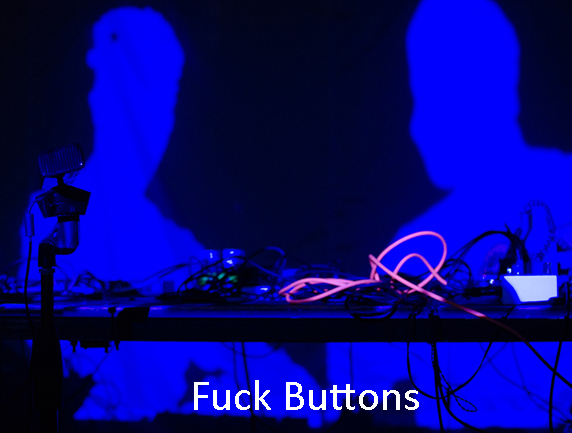 Fuck Buttons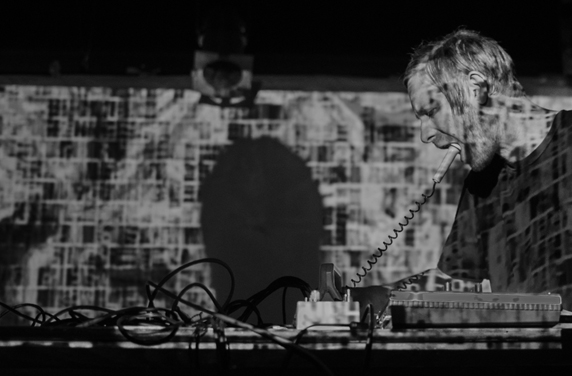 ---
home | interviews | photos | features |BGN issue list | reviews
links | contact us
Copyright © 2014 John Keegan. All rights reserved.