Mission of Burma and Guerilla Toss
3S Arts Space, Portsmouth, NH
June 24, 2015
Photos by John Keegan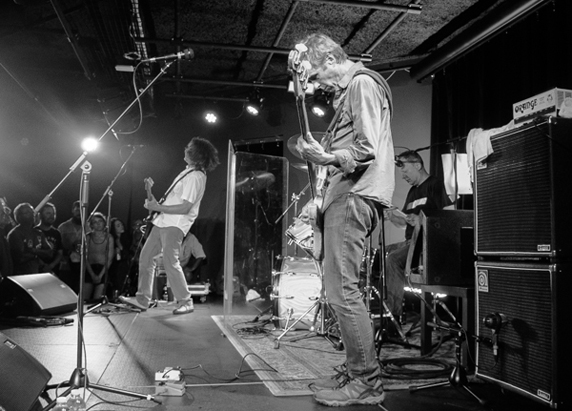 MOB
3S is a new performance and arts space just off Route 93 in Portsmouth, NH. It is a very sweet space. The performance area has state-of-the-art A/V equipment, a bar, modular staging, and a standing capacity of 400. The lighting in the room and on stage is excellent with subtle washes of colors and enough lighting for photographs. The PA speakers are small, hung high and amazingly loud for such a small package. There is a restaurant with indoor and outdoor seating. The space is fully accessible and the parking is cheap and easy.
3S has an eclectic show line up on the docket. One, and an excellent reason to jump in the land yacht and make the less than one hour ride north from Boston, is to catch the always interesting Netherlands-based band The Ex. They will be collaborating with suburb, Chicago based sax mad dog Ken Vandermark.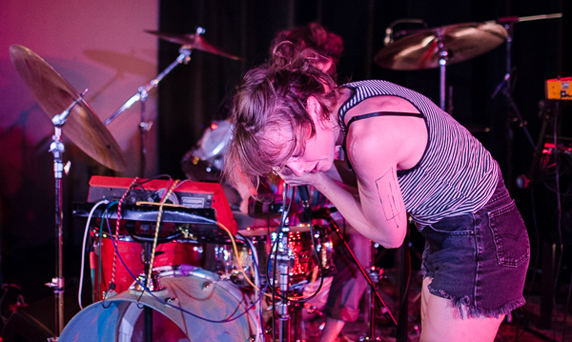 Guerilla Toss
Mission of Burma is doing a short tour culminating in their Fenway gig supporting the Foo Fighters. Tonight, Guerilla Toss opens things up. Imagine yourself on a planet where the primary aesthetic is cubist minimalism. People look like the reclining figure on Relaxin' with the Miles Davis Quartet album cover. Everything is angular and vaguely quantum. Space and time a well-defined but flexible. Guerilla Toss supply the soundtrack. They play a hopped up version of fractured, art damaged funk from Venus. Singer Kassie Carlson is a long-limbed benevolent banshee. She howls and yelps - some notes can only be heard by dogs. When the guitar settings result in a deep blown woofer bash it had fit in and had advocates. The bass is big; the synth melts into guitar lines, the drum is funked up. Funk glue holds these aggressively off kilter and at times deliciously unhinged tunes together. Guerilla Toss are not the easiest listen, but well worth the effort.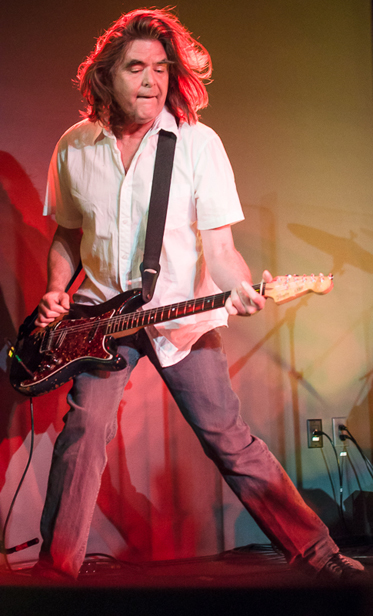 Roger Miller
How can a band so doggedly avoid cliché and still rip you up with hooks? They use the same musical alphabet for song construction, dimuendo, crescendo, pedal, riffs, stops, starts, verses and choruses as musicians everywhere. They practice a lost dialect only spoken by four people on the planet. It doesn't matter if Roger Miller is bellowing, Clint Conely is crooning, Peter Prescott is foaming at the mouth or Bob Weston is sampling and bending sound. The product is always fresh and angular. The sound is immediately recognizable; a brutal, beautiful, pummeling.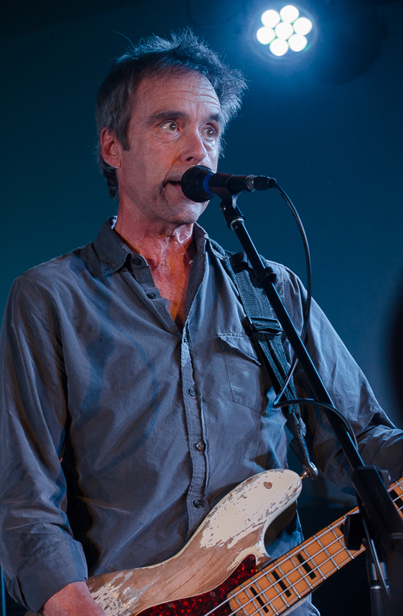 Clint Conley
The band lobs hand grenades cherry picked from their MKI and MKII output. They set off the first detonation with Mica from Vs. and explode again and again through a most excellent set list. Einstein's Day has a slow burn fuse. Sectionals in Morning from Unsound cranks behind a Peter Prescott's propulsive pounding and inimitable vocals. Donna Sumaria makes an appearance as does the contagious 1001 Pleasant Dreams. 2wice rampages. This Is Not a Photograph still maintains its musical punch thirty plus years on. That's How I Escaped My Certain Fate is a peak among peaks. Conley spits out the lyrics fast and short, Prescott pushes the pace and Miller squeezes out a squalling, razor wire solo. Revolver opens up a passion pit at the front of the stage.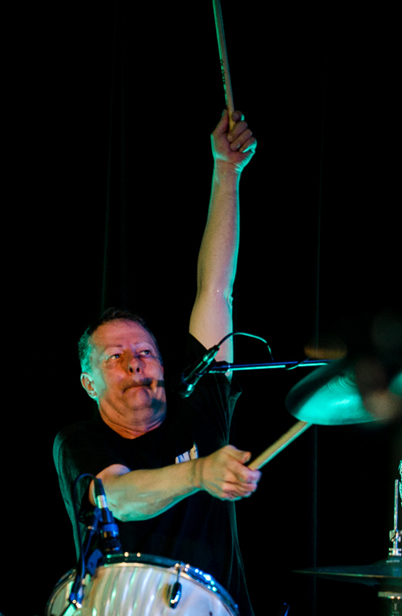 Peter Prescott
The Foo Fighter's gig at Fenway will put Burma in front of a massive local crowd that will be hearing them for the first time. Here's to a rockin' night of Hi Fi, Burma style.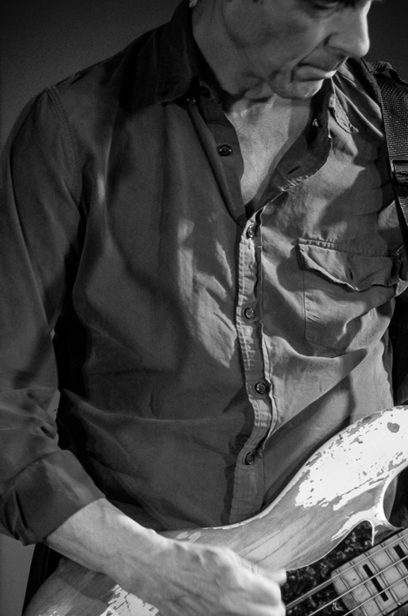 Clint Conley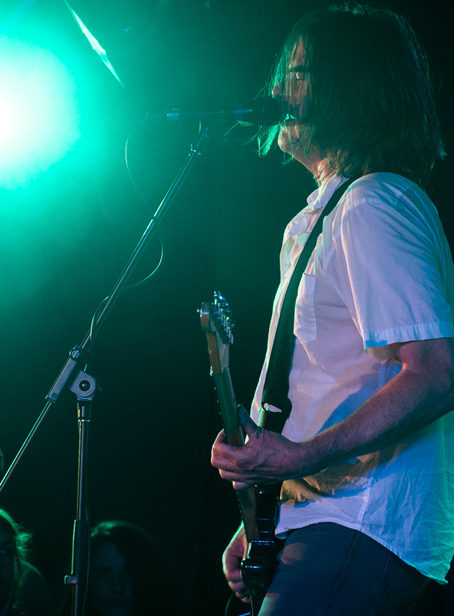 Roger Miller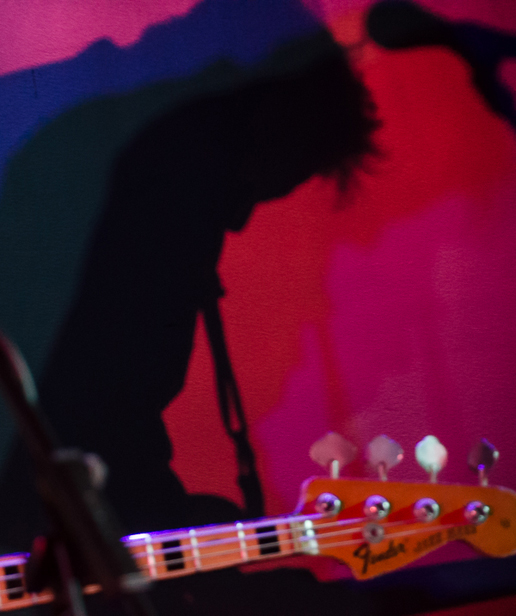 Clint Conley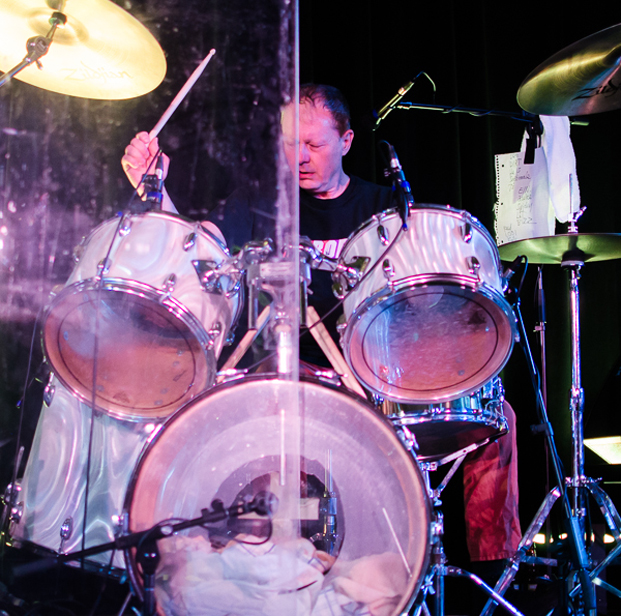 Peter Prescott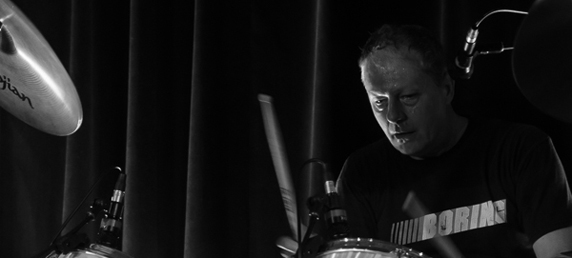 Peter Prescott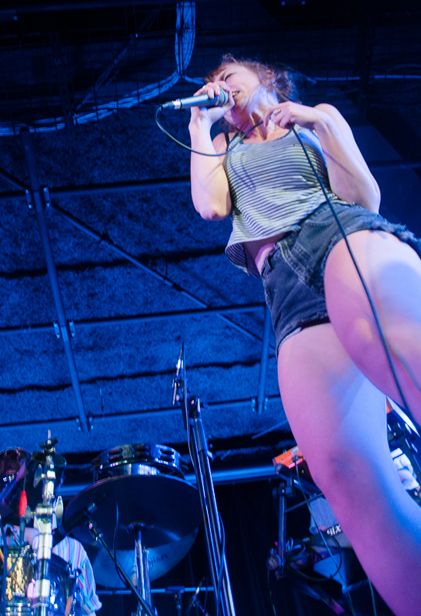 Guerilla Toss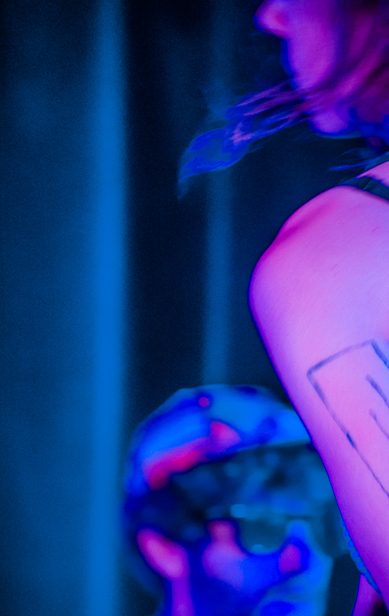 Guerilla Toss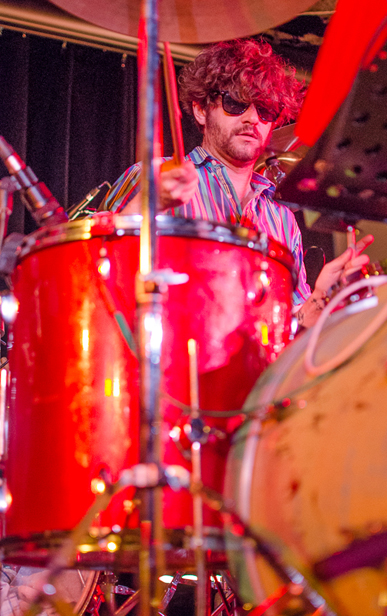 Guerilla Toss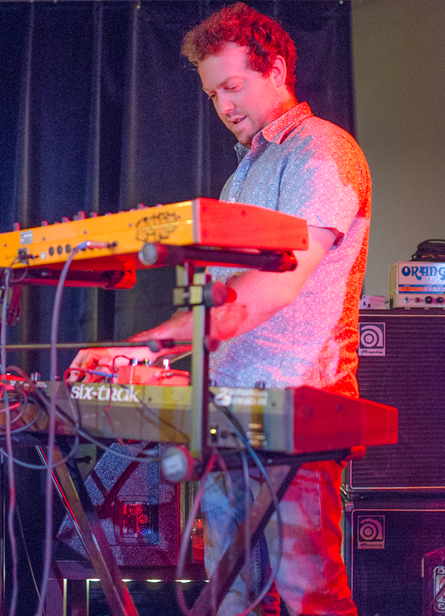 Guerilla Toss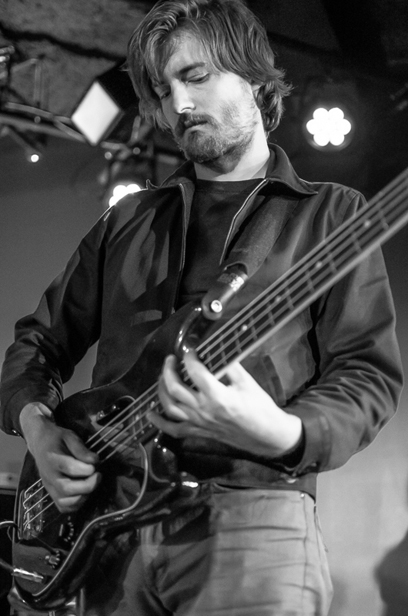 Guerilla Toss