Pere Ubu
The Sinclair, Cambridge, MA
June 28, 2016
David Thomas is a time traveler. How else to explain how Pere Ubu and their benevolent dictator could be ahead of their time twice. First, when they originally recorded this music and again as they revisit it almost forty years later? The time shift dislocates your senses as the band moves in oblique angles into and through their avant art rock world.
The spasmodic trip bubbles and pots, drifts and roars through the Pere Ubu cabinet of curiosities. Thomas' sing-song vocal style makes David Byrne sound like Johnny Hartman. They are the epitome of acquired taste but a perfect fit for his sparkling, tongue-twisted lyrics and Thurber on acid dioramas. All the time travel seems to have taken a physical toll on Thomas leaving the onetime behemoth seated, thin and just north of frail.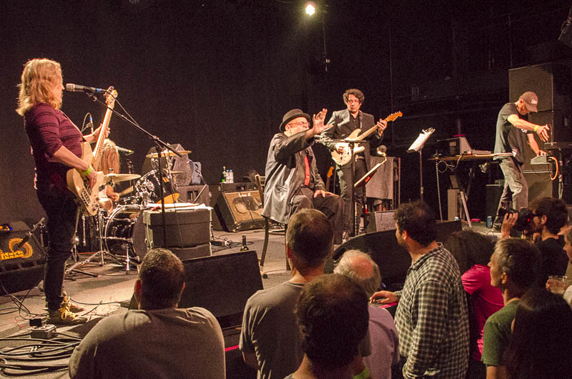 Pere Ubu
Any signs of wear and tear disappear once the songs starts. He looks into the spooky Heart of Darkness, he spends most of the day underwater singing Rhapsody in Pink, listens for the Vulgar Boatman, incites the crowd to do the Modern Dance, he takes a drunken sailor to see Caligari's Mirror and deals with his Mom's concerns about the fit of his pants in the rocker misfit credo Final Solution.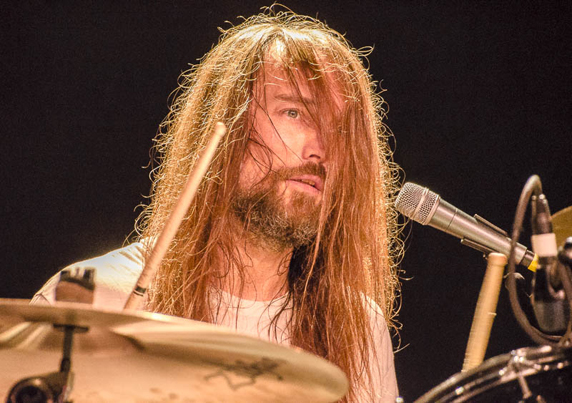 Steve Mehlman
The band, Michelle Temple on bass, Steve Mehlman, drums, Robert Wheeler on synth and Theremin and new kid, Gary Siperko from the last Rocket From the Tombs tour on guitar ride the spiral arc of Thomas' stories from lilting to fractured, from off keel sea shanty to post punk shakedown.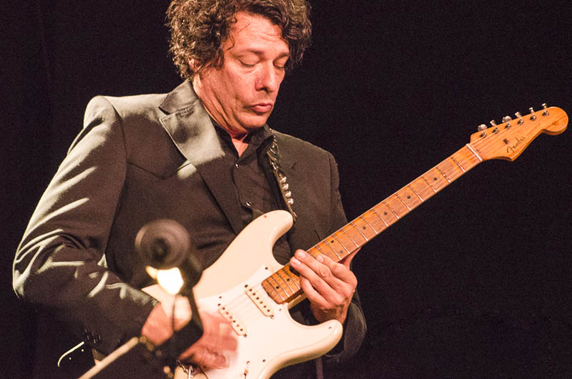 Gary Siperko
Through all the twisted dynamics, stutters and stops and leader follower handoffs Pere Ubu never loose sight of the engine at the core of each song. There is always something musical to drag you into the din - the floating bass, the explosive precision drums, or Siperko's guitar spatter patterns. Wheeler's synth lines and Theremin warble like a demented tweety bird outsmarting Sylvester. Thomas is, simply, iconic. Boy that sounds swell.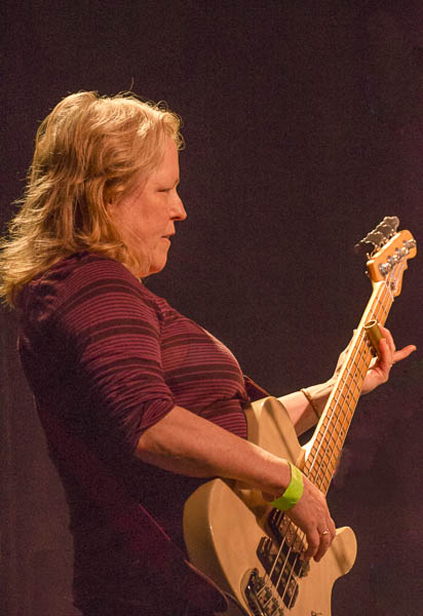 Michelle Temple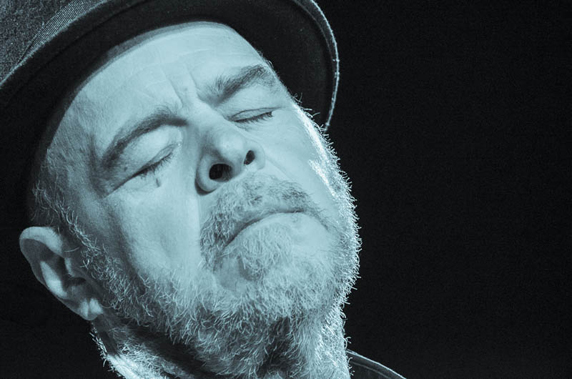 David Thomas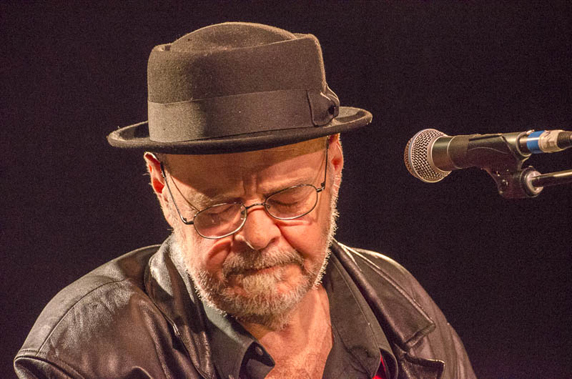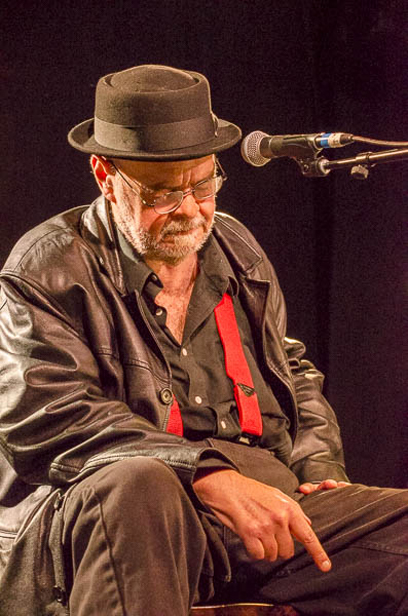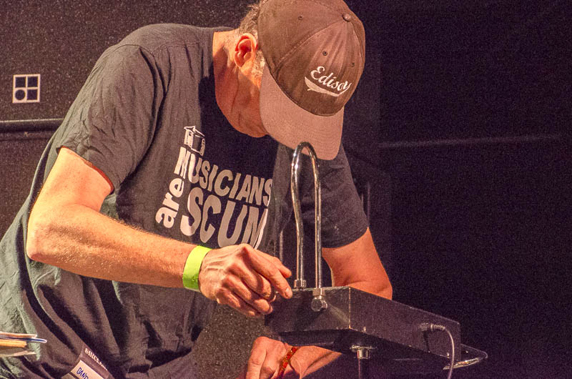 Robert Wheeler