Bad Sandy
On a Boat on Winnipesaukee
July 3, 2019
Crow Follow, Big Giant, Smallest Town Ensemble, Cold Expectations
The Midway
June 30, 2019
Due to the generosity of my cousin's sister's third uncle twice removed I get to spend a week or two every summer at Lake Wentworth in Wolfeboro. Out the backdoor into the water. Rustic but right. Can't beat the place. The music thing is another story - hit or miss even if I'm willing to drive an hour. This week I drove down to town, hopped the Winni Belle and got lucky when I took a sunset cruise with a local band named Bad Sandy.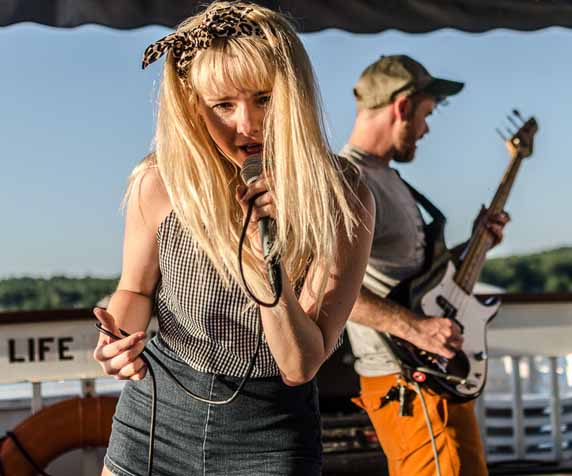 Bad Sandy
There were signs. The guitar player sported a Sleater Kinney t-shirt and noodled on Marquee Moon while the band set up. The lead singer thanked the deck crowd for coming out to see a band that played originals and offered to play an "Alanis VanMorrisette" tune for a quick thirty bucks. It was a Brews Cruise sponsored by local microbrewer, Burnt Timber. They brought along a tap of summery, Dank-A-Saurus Rex IPA and a sweet and bubbly mead to loosen up the crowd. Later, back at the brick and mortar, they have a bunch of loyal regulars, a low-key but attentive staff, a handful of tasty additional brews and bar food with a sense of fun (the giant pretzels) and a bit of adventure (lamb burgers with goat cheese).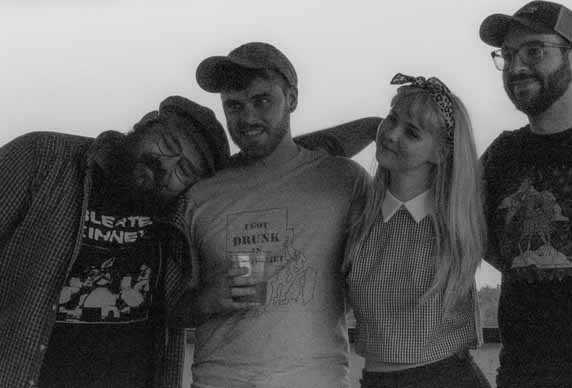 Bad Sandy
Singer, songwriter rhythm guitarist Megan Simon is in charge of the boat. The band layover at a slew of punchy power pop outposts that are catchy enough to reel in the suspicious uninitiated. Guitarist George Barber splashes the crowd with sprays of tightened up garage riffage that occasionally rocks the boat. He takes a couple of short spazz excursions that hit the target.
Simon keeps the contrasting acoustic guitar chiming and churning. Derek Fimbel plays a melodic bass and Andrew Johnson's drum's sticks to Lakeside rules and keeps things tight and on course.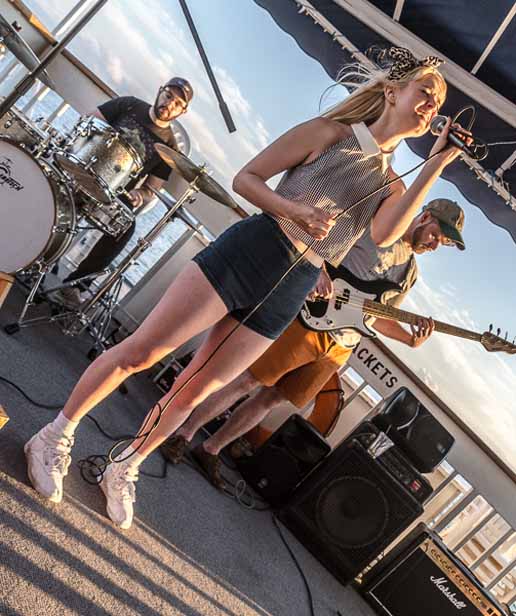 Bad Sandy
Bad Sandy toss off a couple of covers, Cranberries and Mazzy Star, that belie their generally upbeat sensibilities. There was a hint of Kay Hanley doing Josie and the Pussycats. Simon is a commanding pixie dervish up front. She was a comic in a past life and her caustic takes on smart cool young women looking for smart cool young man are hysterical and on the mark. When the band breaks, Simon goes it alone and hints of her Austin roots poke through. They also play a handful of new tunes that - in a good sign - outshine the covers.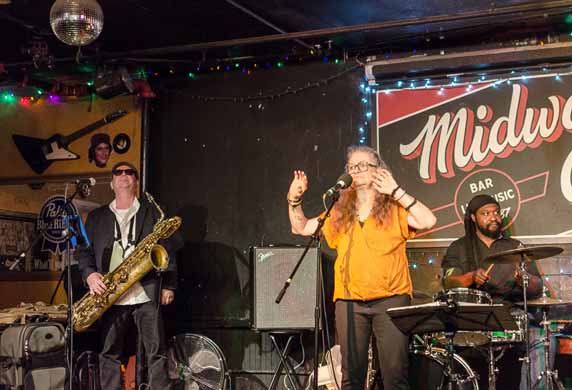 Crow Follow
While heading north I made a detour to the Midway. Crow Follow was missing their bass player and using the amazing Matt Zappa on loan from Walter Sickert crew on drums. Tim Sprague took the opportunity to lurch into a bit of poetic improve that swam around the metaphorical doings of a fish. The band gurgled and popped and squealed right along.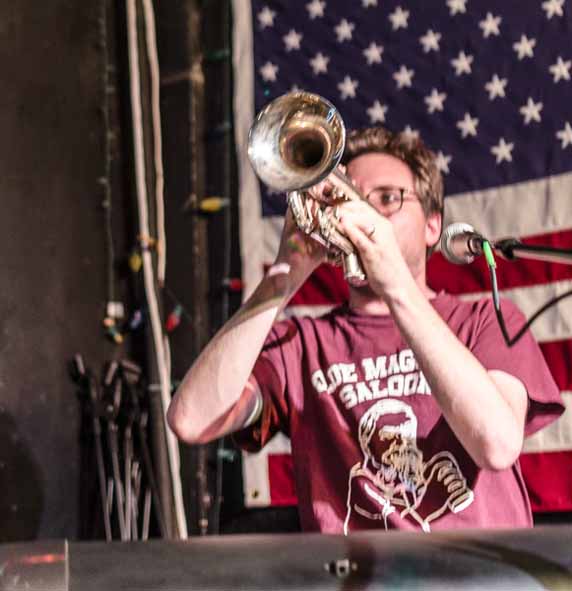 Smallest Town Ensemble
Smallest Town Ensemble was also playing shorthanded. They kept it on the pop side of singer-songwriter with keys, languid guitar and a bleat of trumpet.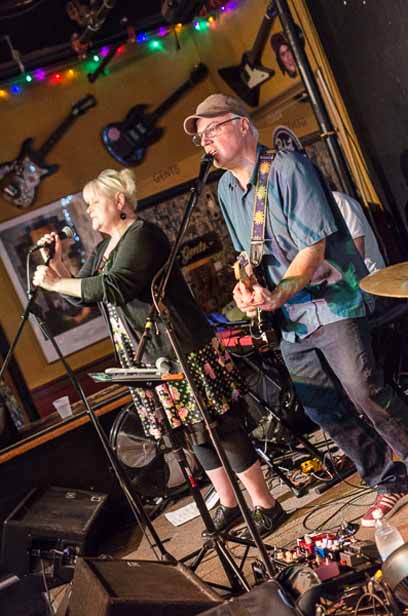 Big Giant
Big Giant has a big power pop sound. With leader Will Davies - guitar/vocals, Nichole Ferree - vocal, David Coughlan - drums, Rick Brenner - bass, Chris Veneto - guitar and Chris Bingham on keys the generally serious topic songs have up, rich, and occasionally tricky arrangements. Good topics, no skimping on the two guitars, lots of keys and Ferree's sweet back up vocals keep things moving and dance-able if so inclined.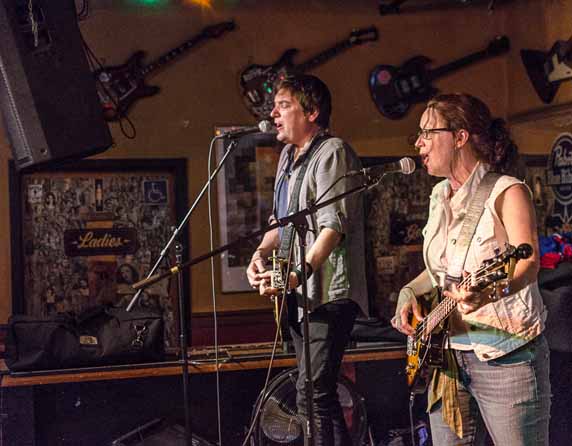 Cold Expectations
Cold Expectations end the night with a heady mix of mostly uptempo Americana rock. Steve Prygoda is an engaging front man who drives the rhythm along. JoEllen Saunders covers bass and harmonies. Nancy keeps the drums in tight focus. Bob the guitar player has quite a pedigree and has switched from pedal steel to full-time electric. He has a cool tone that splits the difference.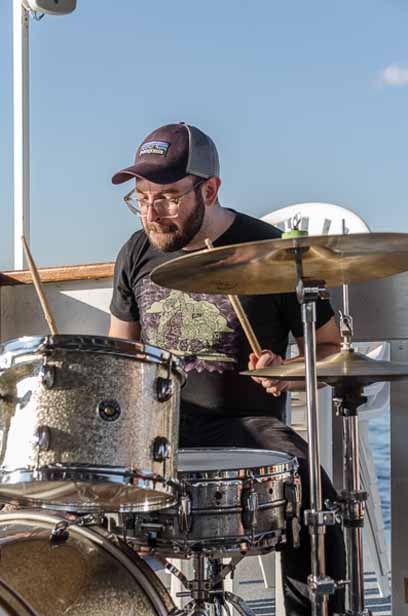 Bad Sandy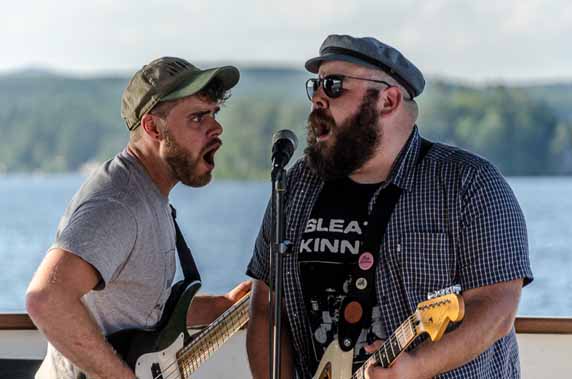 Bad Sandy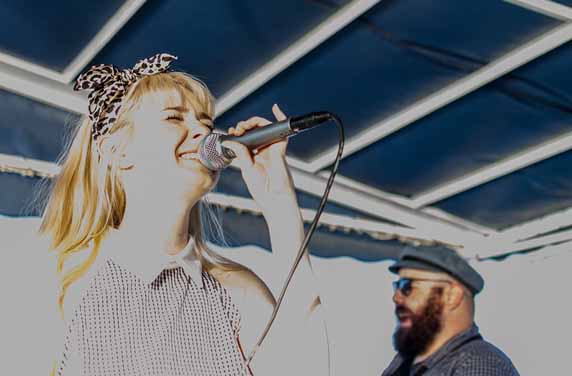 Bad Sandy
Bad Sandy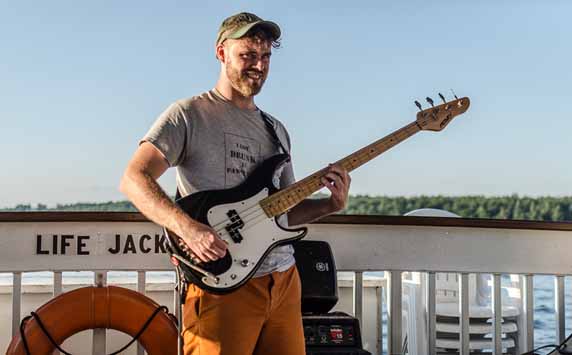 Bad Sandy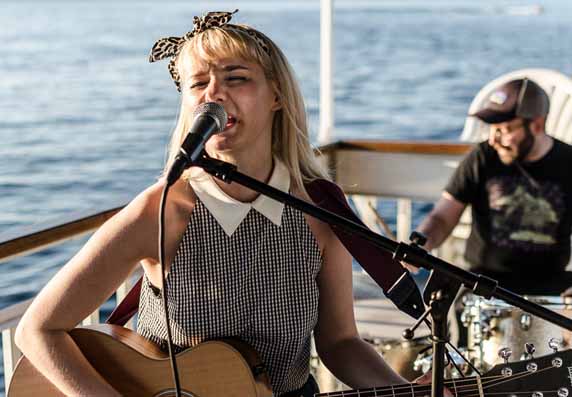 Bad Sandy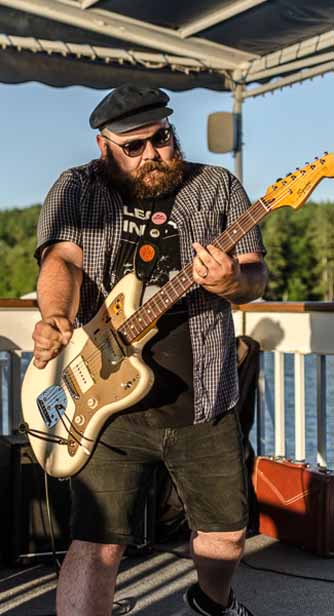 Bad Sandy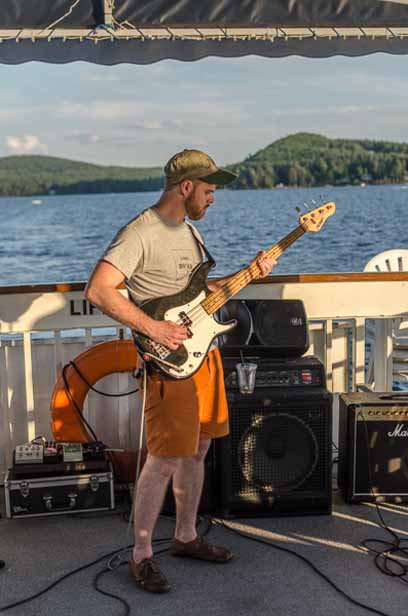 Bad Sandy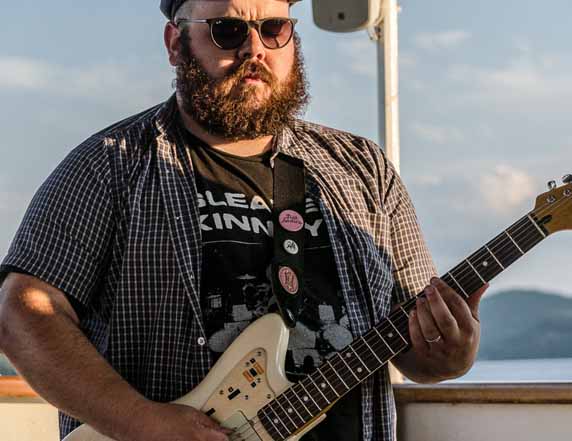 Bad Sandy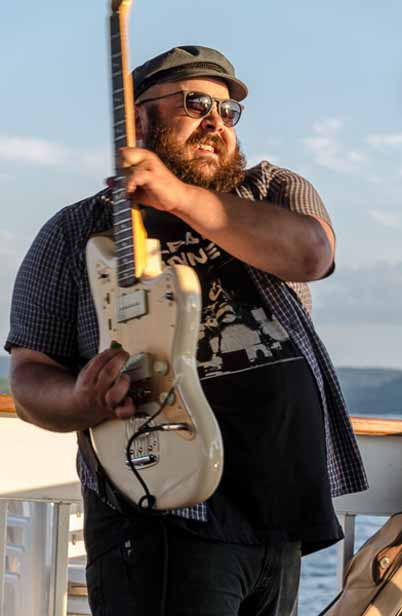 Bad Sandy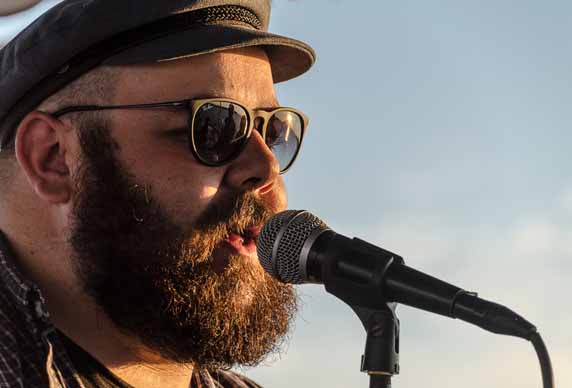 Bad Sandy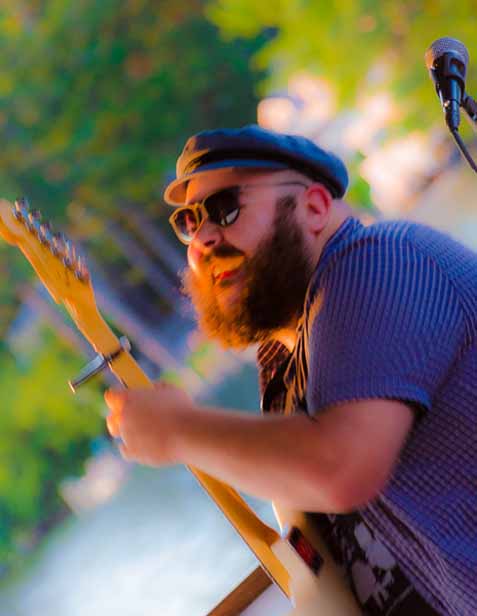 Bad Sandy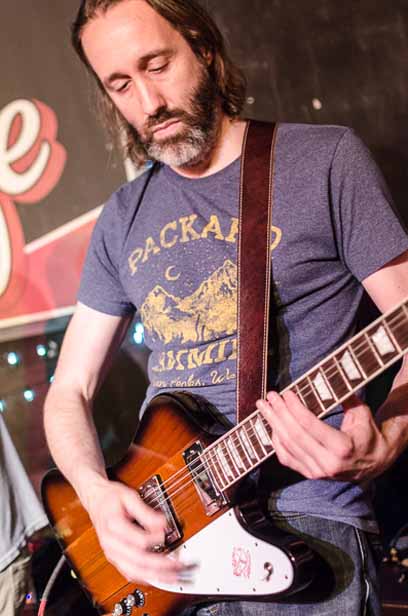 Big Giant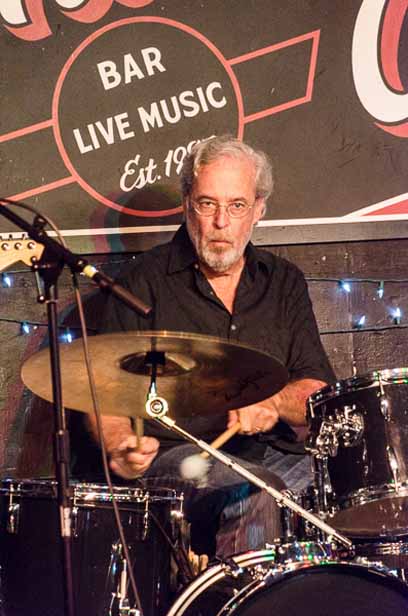 Big Giant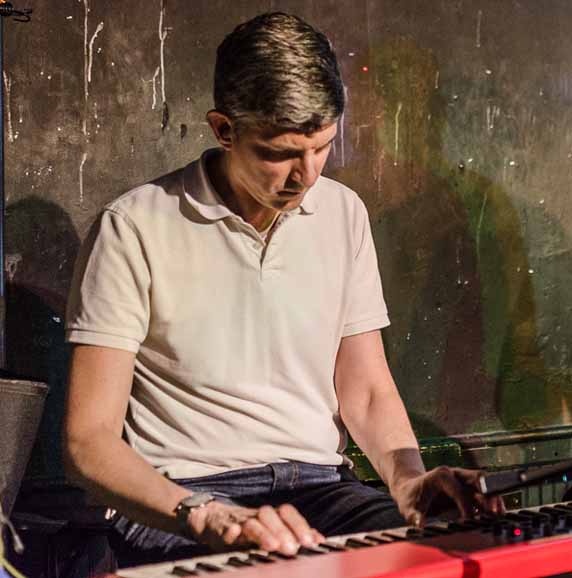 Big Giant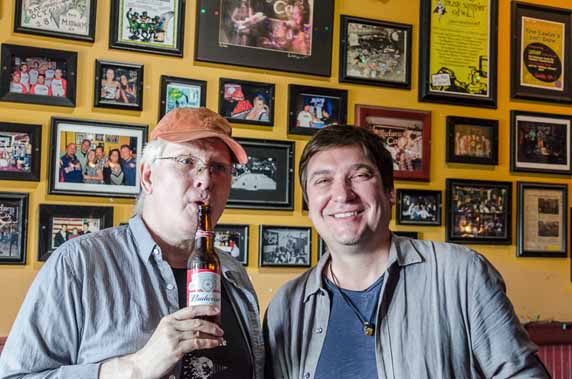 Bob and Steve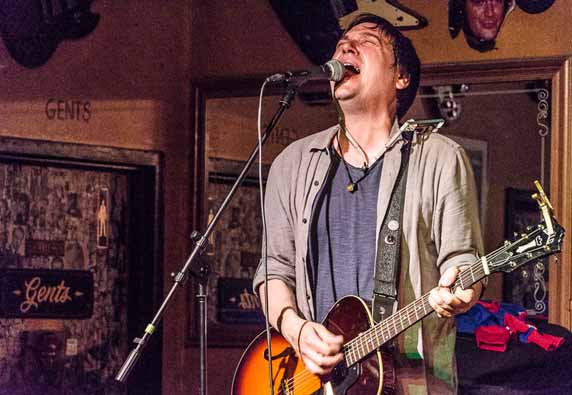 Cold Expectations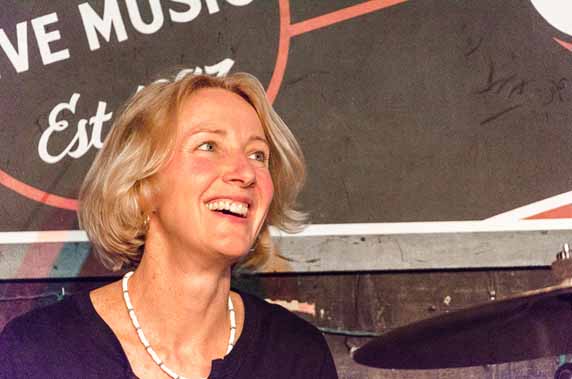 Cold Expectations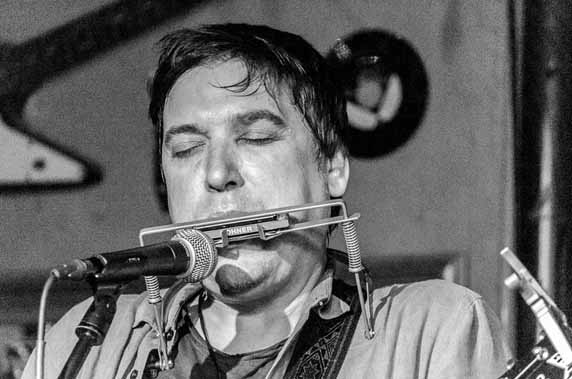 Cold Expectations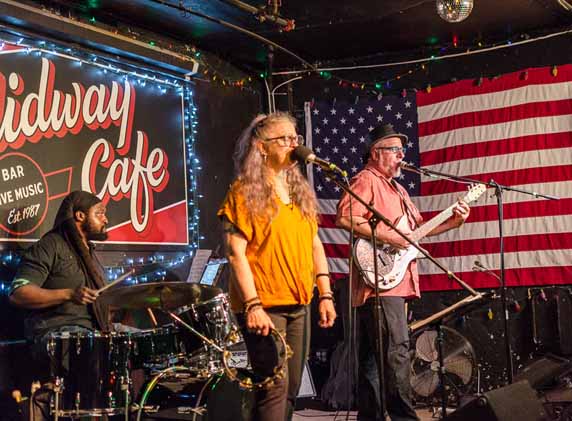 Crow Follow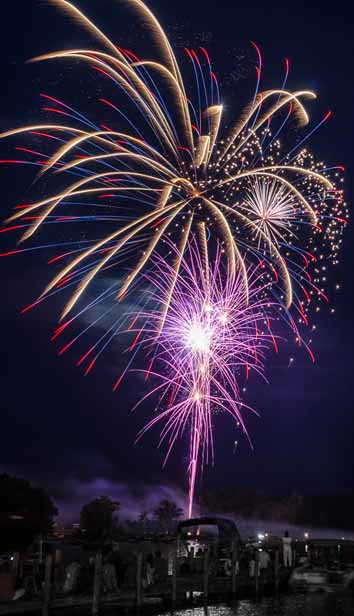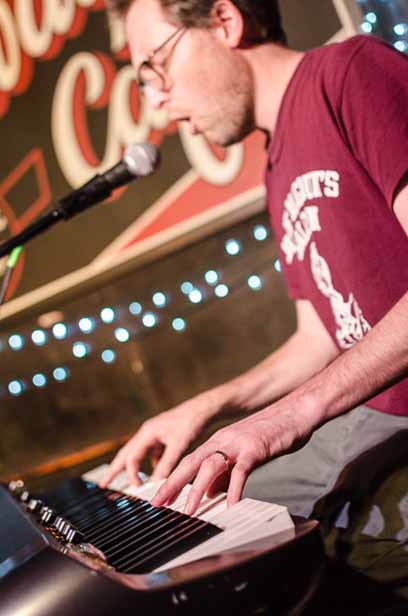 Smallest Town Ensemble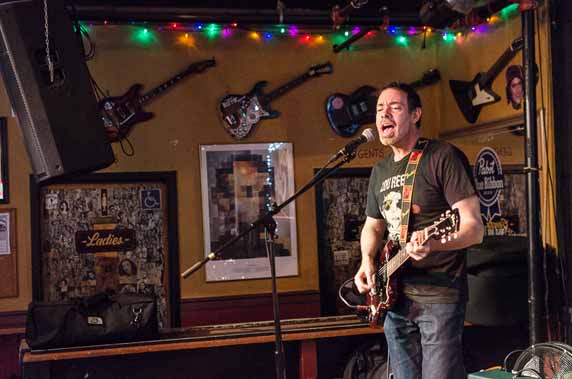 Smallest Town Ensemble