The Rezillos
with Casanovas In Heat and Petty Morals
Johnny D's
July 14, 2015
Review and photos by John Keegan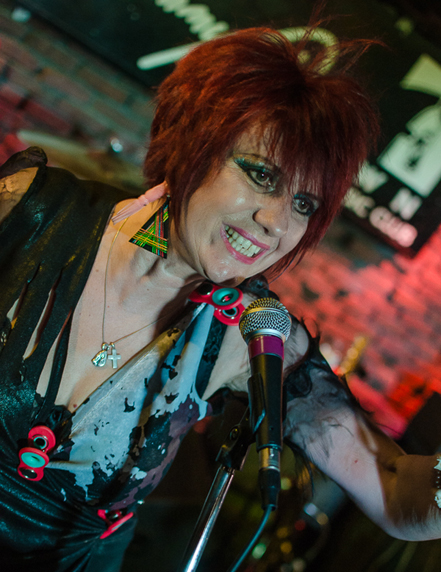 Fay Fife
It's a tall order to get a dance party started on a Tuesday night. It took two opening bands to grease the skids. But first Sherman, spin the dial on the Way Back machine.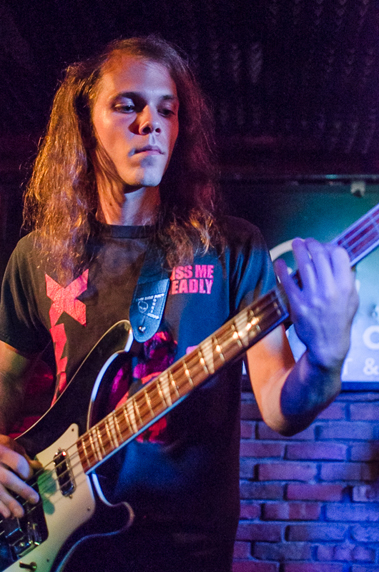 Casanovas in Heat
Casanovas in Heat missed the dance card memo but made the most of their first set thirty five. They spit out their chorused and flangalated, twin-guitar, indy tinged punk thing. The bass tone was clean; the fingers nimble. The lead singer pulls his guitar straight up in a don't play poker telltale tell when he really has something to say. Not too shabby.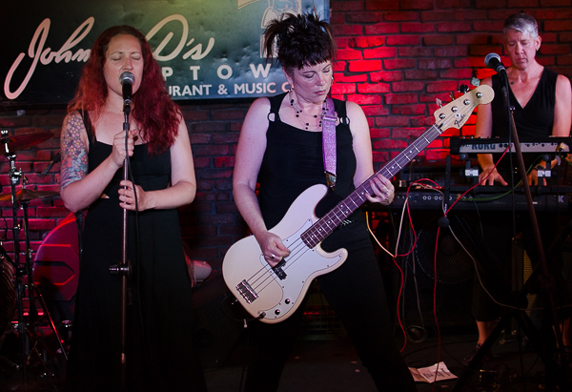 Petty Morals
When Petty Morals can't get the crowd to move its feet, it gotta be a Tuesday. Not that they don't try. They run down some newer tunes, blast out the girl group harmonies, bend the synth and underpin it all with LoWreck's whip smart drumming and Chrissie V's turn it up louder guitar ruminations. This crowd has something else on their mind.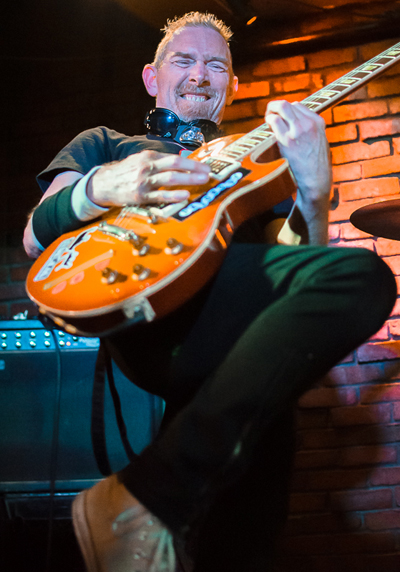 Jim Brady
The Rezillos at Johnny D's is odd, like Girlschool at Tupelo Music Hall. In the footnotes, as always, it's the band not the venue that matters. Johnny's low slung stage and, thankfully, open dance floor keep things up close and personal. The Rezillos hit the first chord and the joint starts jumpin'. That hot wire between the band and the audience is plugged in and sparks at both ends. It's a love fest at the speed date hotel.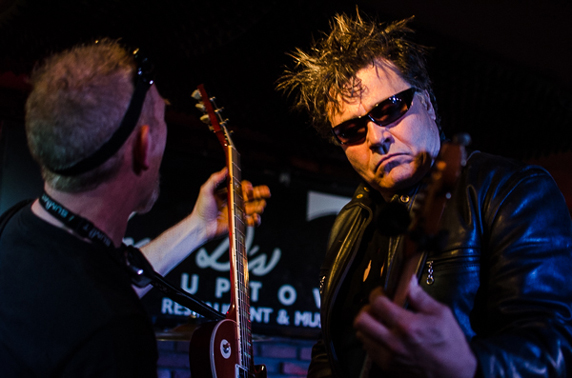 Jim Brady and Eugene Reynolds
Fay Fife and Eugene Reynolds hit their wicked catchy B52's on punk melodies and lyrics. They play ping pong with the leads on songs, verses and choruses. Jim Brady, acts the wily court jester on lead guitar, and keeps the gonkulator set to hard and fast. Angel Patterson on drums and Chris Agnew on bass keep the dance cards busy.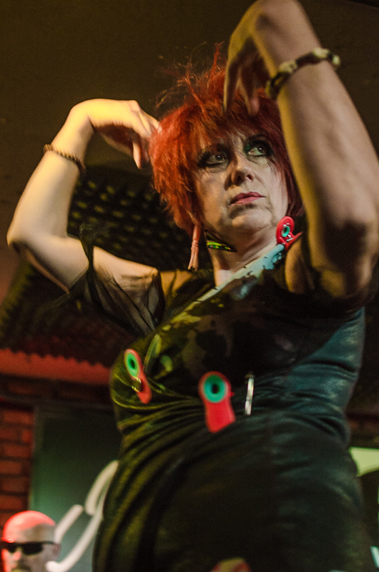 Fay Fife
Rezillos hit Destination Venus in an attempt to avoid a Flying Saucer Attack and the Top of the Pops. They say No. New tunes (Take Me to the) Groovy Room, No.1 Boy and Tiny Boy from Outer Space don't break the pace. The crowd sings along and shouts out the choruses. A fairly adult pit - at Johnny D's ?!? - comes and goes and comes again as it builds momentum waiting for the cathartic Somebody's Gonna Get Their Head Kicked in Tonight. Writing credits on that one is a trivia question twice removed, not to mention a viable candidate for an original v. covers set.
At the close there is no blood. Craniums remain intact. There's a false ending. There's cake for the weary.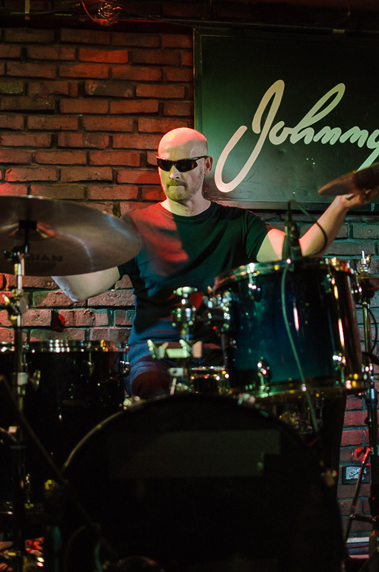 Angel Patterson - Rezillos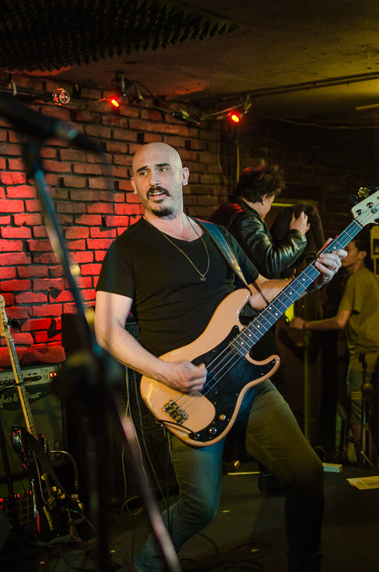 Chris Agnew - Rezillos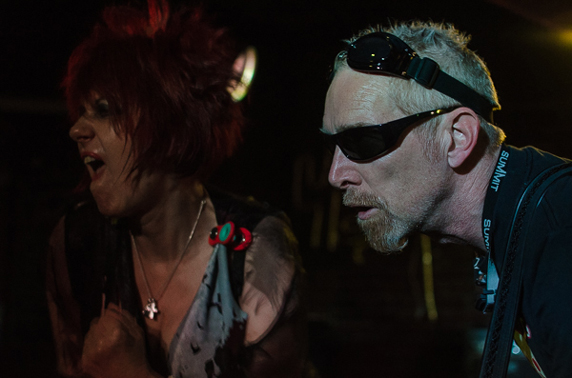 Fay and Jim - Rezillos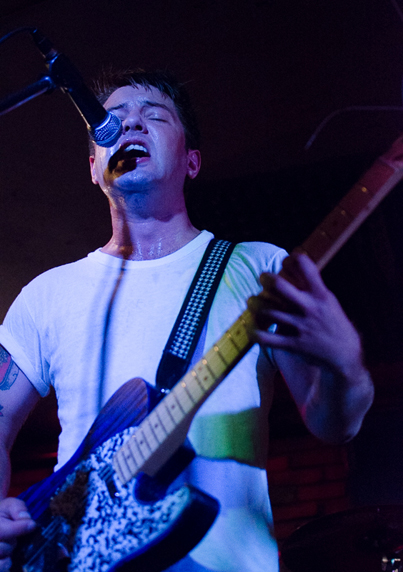 Casanovas in Heat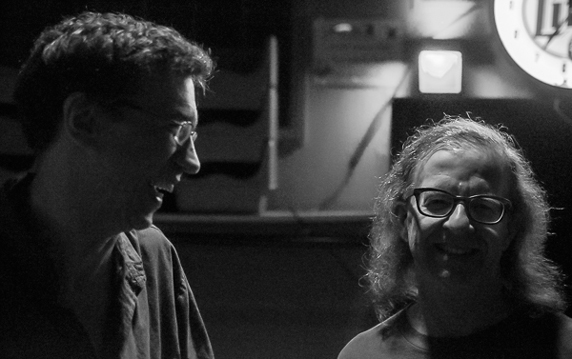 Keith and Matt hanging at the gig.