True Vines
Backyard Party
July 17, 2022
Doug MacDonald Band
The Jungle, Somerville, MA
July 22, 2022

The Doug MacDonald Band

I had a short break between the end of work and my dinner date with my charming wife. I took the time to catch the Doug MacDonald Band at an early show at The Jungle. MacDonald and drummer Patty Short have been doing a duet thing for quite a while so the addition of bass player Joe Thie caught my attention.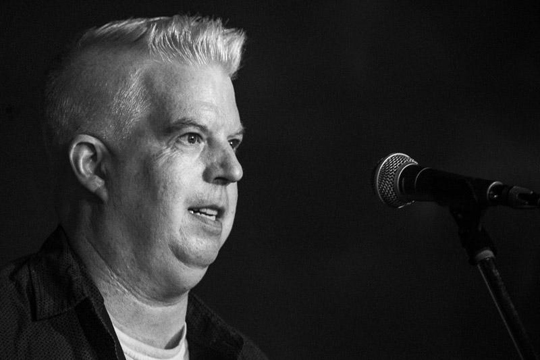 Doug MacDonald
MacDonald has always been a really interesting player. He mashes surf, a little fifties riffage, some speedpunk and a suprise dash of Floyd into his cranky ear worm rock vignettes. Thie plays a smooth and melodic bass that rounds off some of the frantic edges of the duo set up. The addition of bass gives the band a little more room to stretch the sonics. It also adds contrast to Doug's staccato vocal and six string pronouncements and to Patty's thunderstruck drumming.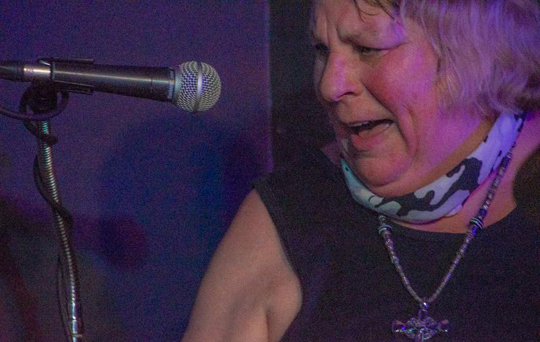 Patty Short
They have a new disk Musackk six. They play the shimmering, evocative "Spirit Girl", the slow marching "Street Walker", and the slamming rock lifer lament, "Rock and Roll is Dangerous". Love the change into the chorus of "Chelsea by the Sea".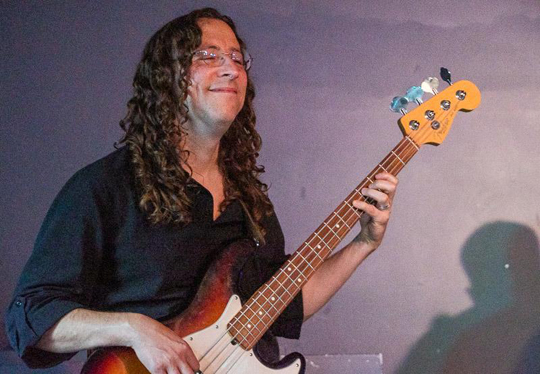 Joe Thie
Keeping with recent tradition Doug's a long term Boston rocker who hasn't lost a step and continues to put out kick ass music. You can find their music in the usual places. Like Apple Music Here's their Facebook Page.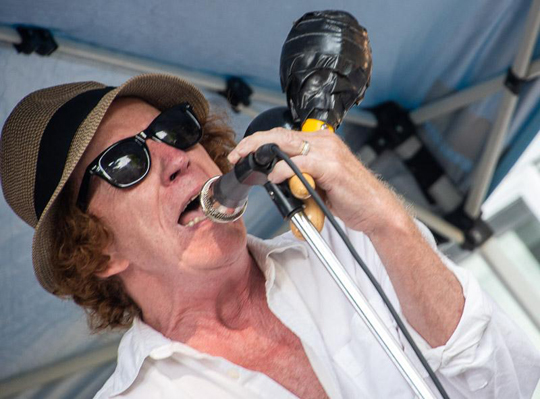 Dennis Brennan - True Vines
Dennis Brennan has taken 3/4 of the White Owls and grafted on new guitarist Andrew Stern to form True Vines.
They've taken a turn for the garage - or should I say backyard. Blue Ribbon maestro Ron Stoloff hosted a hot July afternoon music soirre. New guitarist Andrew Stern brings a tasty sound pallet to the band. At one point he channeled the brillant Wicked Game tone of Jimmy Wilsey on the Vine's cover of Willie Nelson's, "I Never Cared for You."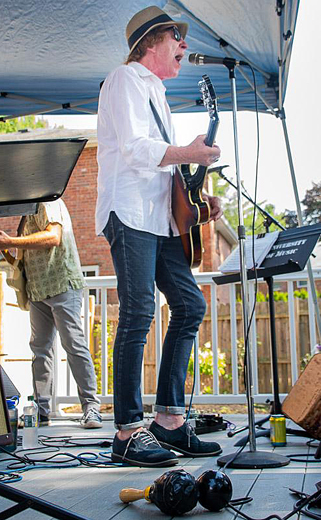 Dennis Brennan - True Vines
They rip through "Strychnine" and the Buzzcocks' "Why Can't I Touch It" to give you an indication of their bad intent. Chris Anzalone and Jimmy Heggarty bend and snap to the demands of the tunes - hard on the rock, light on a bossa nova, a phat on a reggae groove.
Congratulations to drummer Anzalone - he is the new owner of Stereo Jack's! He plans to keep the best and put his stamp on the rest when he reopens soon in Ball Square in Somerville.

Patty Short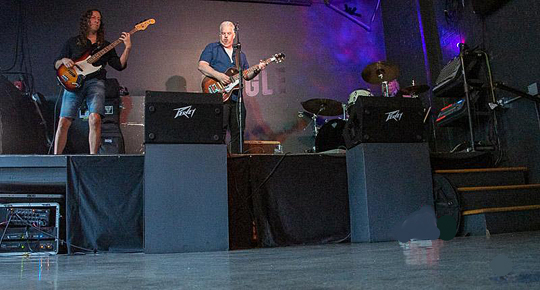 The Doug MacDonald Band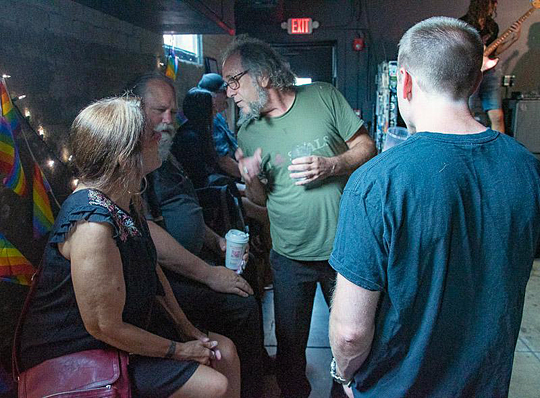 L-R: Janice Clougherty, Kenne Highland, Pete Loaf (Stigmatics) and his son Kenny.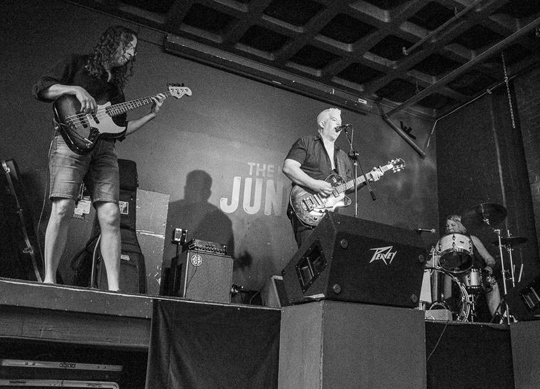 The Doug MacDonald Band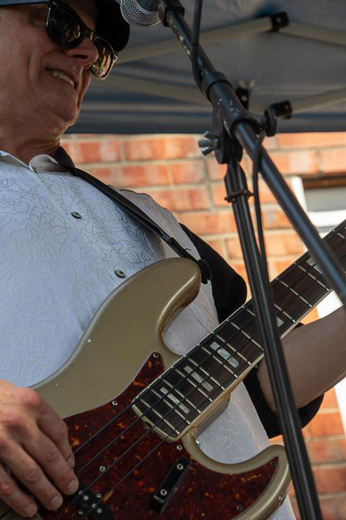 True Vines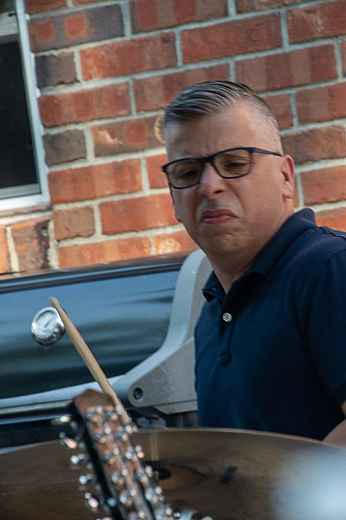 True Vines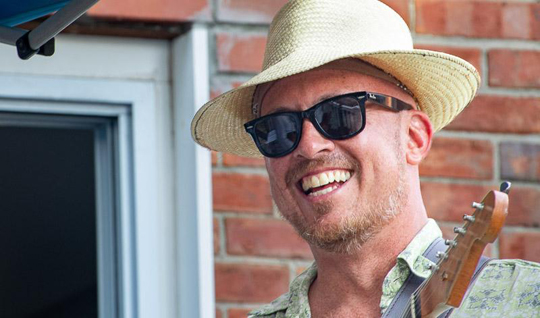 True Vines