Frankie & The Witch Fingers
The Rockwell, Somerville, MA
July 26, 2022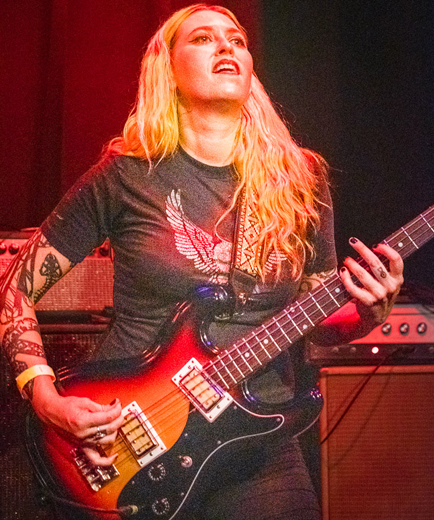 Nikki Pickle - Frankie & The Witch Fingers
To twist up Joni Mitchell's sentiment of not knowing what you've got till it's gone, I didn't realize how much I missed a young, hungry, small, out of town garage-psych crew doing their first gig in Boston (is that true?) in a cool room with a rabid crowd. (Speaking of Jone Mitchell - how freaking cool was that Newport surprise cameo with guitar solo - not a dry eye in the house! - but I digress).
Frankie and the Witch Fingers make you wish you asked for extra shrooms on your Mortadella Head pizza. They skip the sad shoegazing and go right for the twitchy, pulsating jugular vein of Empire until it drops out of hyperspace into a five-note, bass-busting Dopesmoker riff courtesy of Nikki Pickle from Death Valley Girls.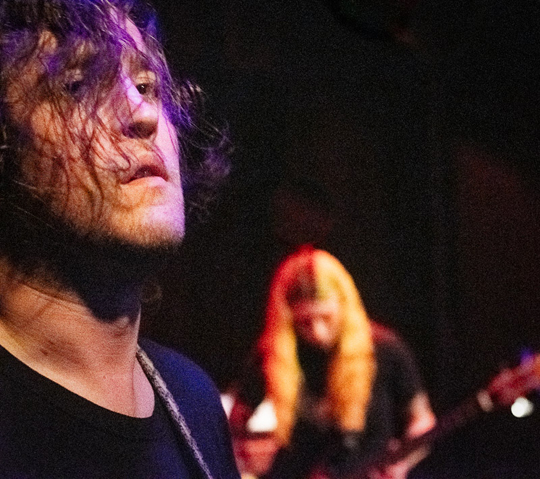 Josh Menashe - Frankie & The Witch Fingers
These guys know where to go when they raid the tomb. They hack together Blue Cheer, pre 70's primal Dead, a dash of Gun Club, an angular pinch of G of 4, love in space Hawkwind, Area 51 Porcupine Tree, and a runcible spoon of Talking Heads. They don't settle for chicks a checklist. They take all that booty and throw it on the slab, they piece it together with duct tape and spit and stick electrodes into the cortex and fire up all the nerves.
Nothing too fancy here. Frankie and the Witch Fingers fuse heavy metals, not tricky riffs. The shorter songs hurtle along. The long, mad psych workouts keep your attention especially when the band go back and reel in the riff. They bite down on it, beat the shit out of it, while they use Josh Menashe's and Dylan Sizemore's caterwauling vocals, guitars and boxes, and bursts of off-kilter spaceway synth to fire up the ionosphere.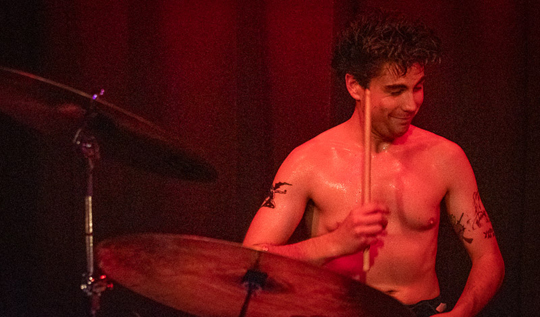 Nicholas Aguilar - Frankie & The Witch Fingers
Pickle keeps the low-end groove and drummer Nicholas Aguilar is relentless. Together they keep the floor moving in whatever dimension the band lands. Frankie closes the night with phasers set to stun, sleaze-dripping take on the Stooges perennial "I Wanna Be Your Dog". Not too shabby for a Tuesday night. Frankie and the Witch Fingers current disc is Monsters Eating People Eating Monsters.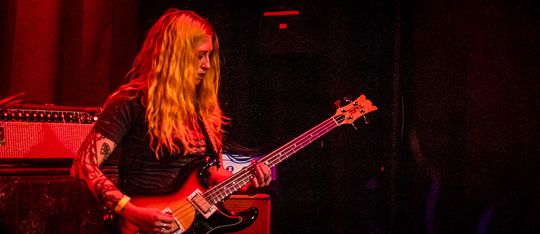 Nikki Pickle - Frankie & The Witch Fingers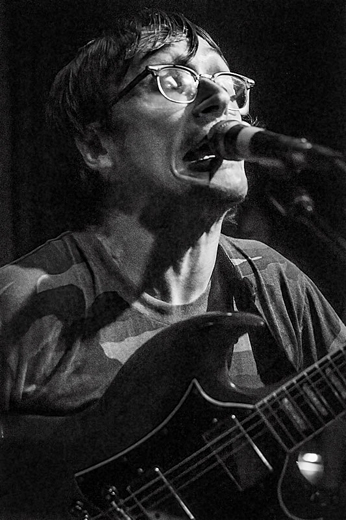 Dylan Sizemore - Frankie & The Witch Fingers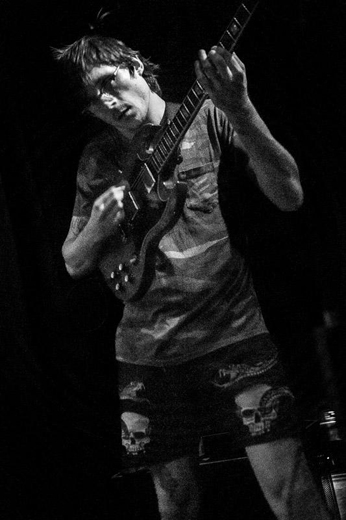 Dylan Sizemore - Frankie & The Witch Fingers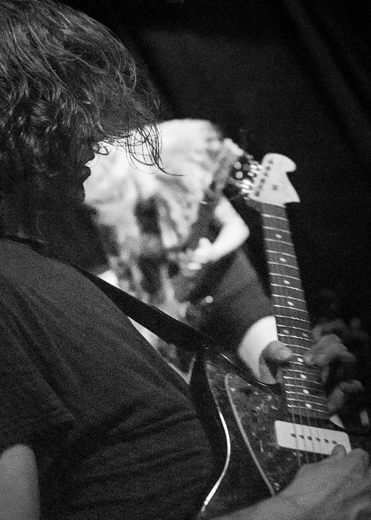 Josh Menashe - Frankie & The Witch Fingers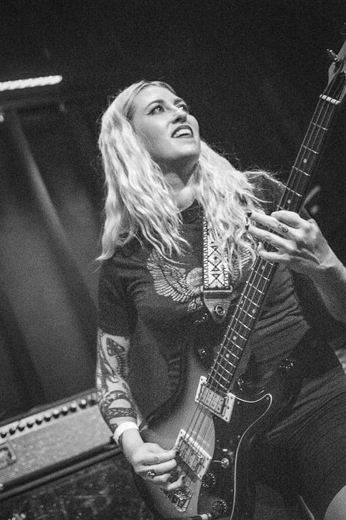 Nikki Pickle - Frankie & The Witch Fingers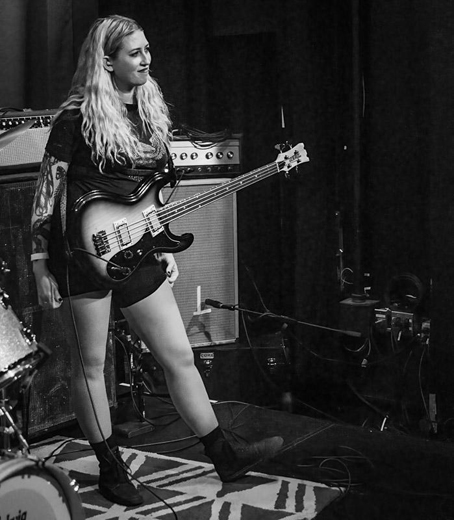 Nikki Pickle - Frankie & The Witch Fingers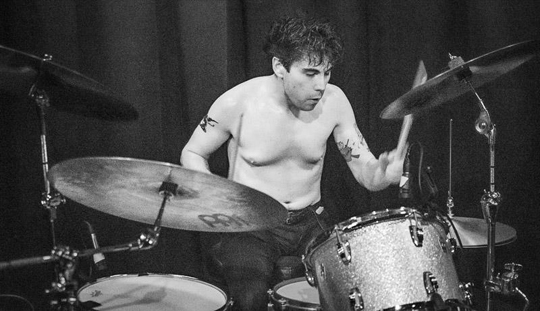 Nicholas Aguilar - Frankie & The Witch Fingers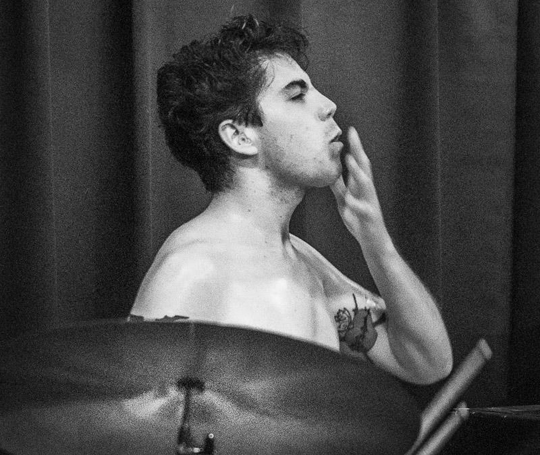 Nicholas Aguilar - Frankie & The Witch Fingers

Frankie & The Witch Fingers