Coffin Lids
Sally O'Brien's
August 5, 2017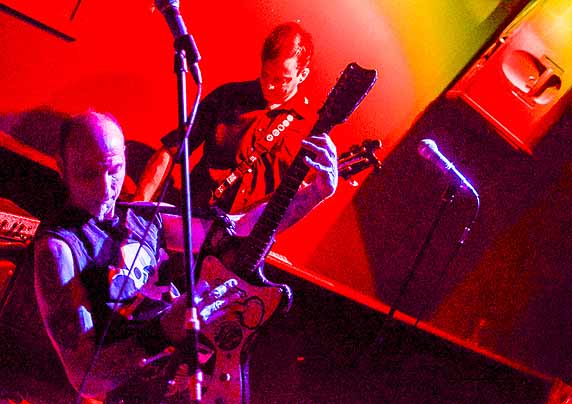 Coffin Lids
There were coffin lids laying all around. A bag of bones stared in dismay. A women held her head in the crook of her arm to keep it from floating away. The banquet table is covered with a white shroud. The wine is vintage blood. The former Mrs. Smith, who'd been hit by a truck, chewed on the leg of the late Mr. Flood. Or something like that.
The Coffin Lids came back from the dead for a little mad Abbey zombie party night. The band showed no signs of rigor as they chomped right into Coffin Lids R n R. They don't loosen their bite until they pull off a party time instrument switcheroo within the band and with the crowd on the Mummies, Live on the Planet of the Apes followed by the infectious Teenage Shakedown and finally a ragged but right sing along Strutter. The always shy Joe Packard grabs the bass for a rockin' quick spin.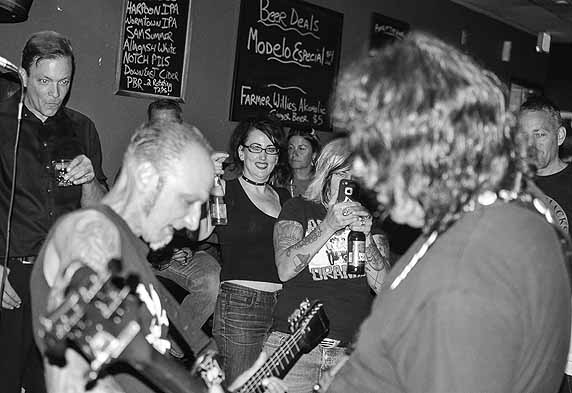 Joe Packard sits in with the Coffin Lids
For a supposedly simple funeral plan, these guys have secrets buried in the crypt. The titles get right to the point - Drugged Out on Fuzz, Dodge Supercharger and the killer Space Age Teenage Suicide Rocket Ride. The lyrics won't lead you to a telltale heart but they spin some fine and trashy yarns. They got lots a damn crampy punk for sale in their hillbilly garage and mortuary.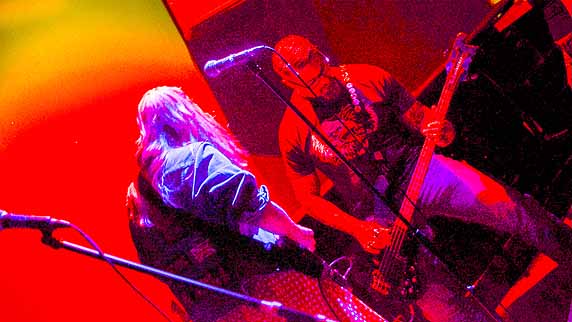 Jimmy Feudale sits in - Coffin Lids
Skinny Mike sports skull and crossbones and looks glad to be back from the dead. He takes full advantage of his short-term lease on life to claw at those six wires and bark out his affection for a Vampire Girl. The ubiquitous Matt Burns keeps the jungle beat strong and primal. Jay Toothaker swings that bass around like Bela Lugosi doing the Creepy Crawl with Sharon Tate all the while pumping up the choruses and adding boneyard screams. The secret siren of this nocturnal brood is Melissa Gibbs and her wheezy Farfisa chords and toothy punctuations. She stakes out the eight foot plots for the coffins and buries them deep in 96 tears of soul shaking swirl.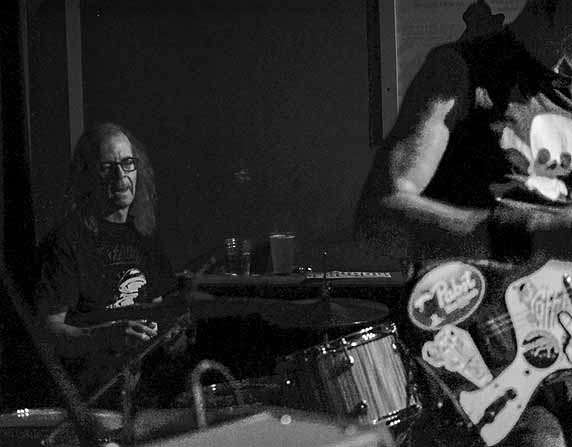 Matt Burns - Coffin Lids
I suspect that there are frantic fingernail marks on the inside of these coffin lids and that, at the group wake, more than one of the bereaved, while paying their respects, heard a voice inside the box croak "Let me out. We ain't dead yet".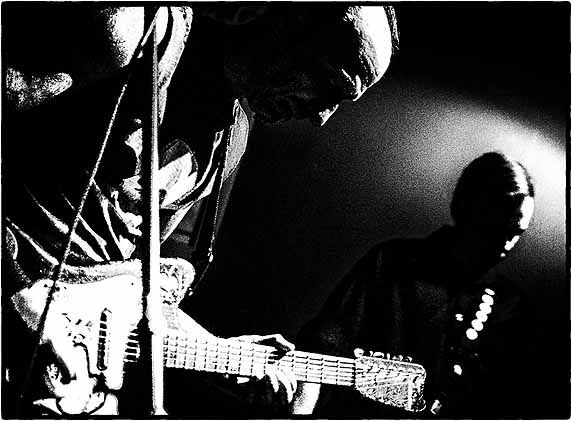 Coffin Lids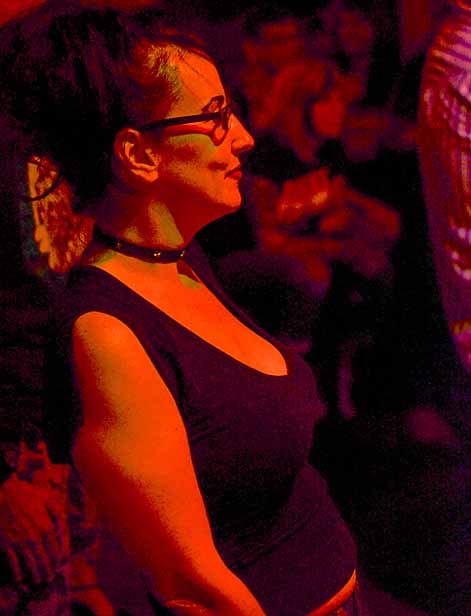 Steph F
Coffin Lids
Melissa Gibbs - Coffin Lids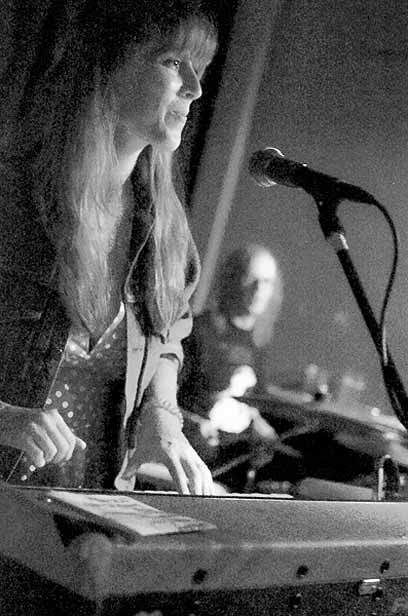 Melissa Gibbs - Coffin Lids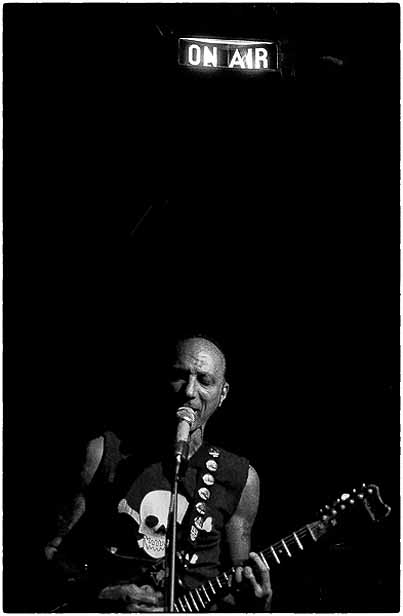 Skinny Mike - Coffin Lids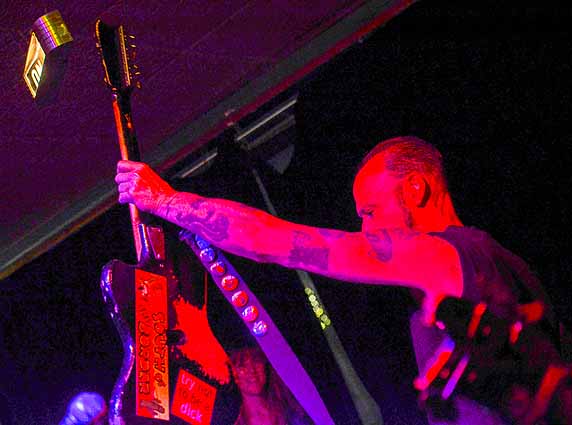 Skinny Mike - Coffin Lids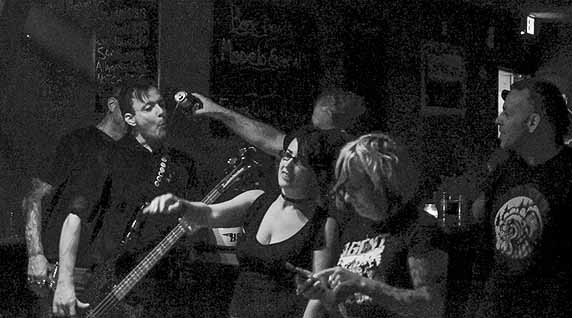 Switcheroo - Coffin Lids