The Nervous Eaters
The Music Room, Yarmouth, MA
August 11, 2022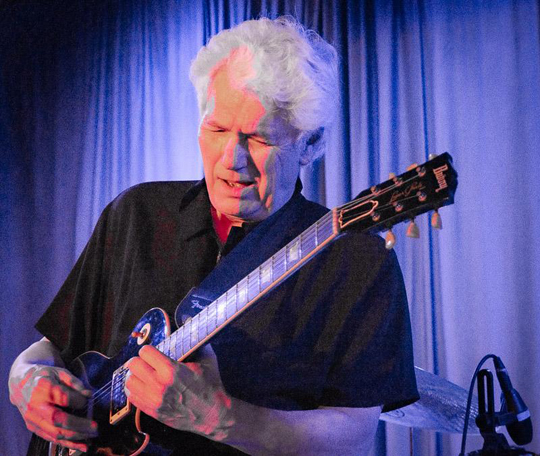 Steve Cataldo
I suspect that like a lot of the BGN crowd the first thing you do on vacation is check who's in town for tunes. I struck it rich this time with The Music Room - a fine new space on the main drag in Yarmouth - hosting an all but sold-out show with the eminence grise status Nervous Eaters. The room is a low blue light rectangle with the stage at one end. The band is red hot.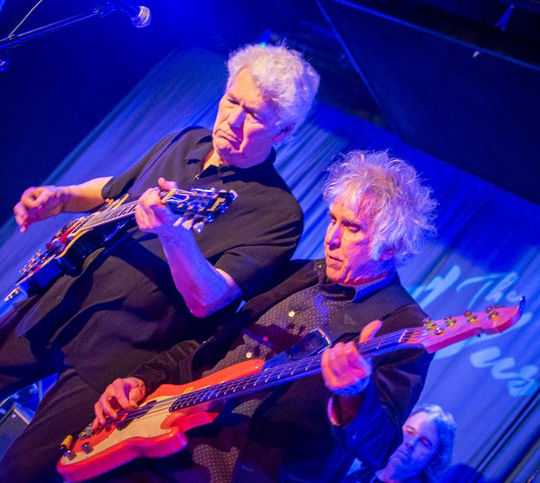 Steve and Brad Hallen

Soundman JD gives them a clear sweet and sour mix to match their lyrics and demeanor. Steve Cataldo takes care of his voice and it doesn't fail him. His guitar jangles on rhythm and rides over the din of David McLean's economic drumming and Brad Hallen's slippery, melodic bass. Adam Sherman is such a great add-on. He's a strong vocalist and a distinctive guitarist. He stretches the band's sound, especially when he contrasts the rock and snark with a tune as emotionally wide open as "Knockdown Day".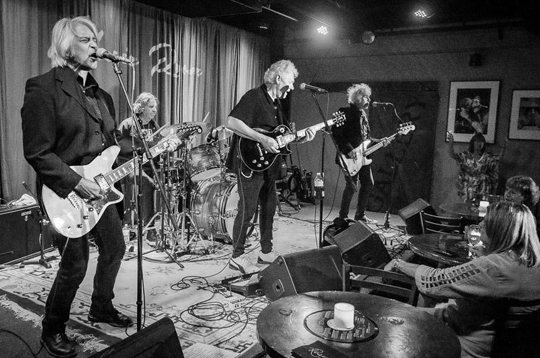 The Nervous Eaters

The tables are small and close. They work for the crowd but don't exactly promote dancing. As always, with tunes this good, a few folks can't resist the pull. The band mix old, new, and brand new. They kick the night off with the recent, popped-up single "Wild Eyes". They stretch out "Evilynn" with Cataldo and Sherman sparing and Cataldo launching a howling solo. They tip the hat a couple of times to Jimmy Harold (RIP), take a look at the "Girl Next Door", slam through "No More Idols", "Where's Johnny", "Just Head", "Hot Steel", and an especially inspired "Loretta."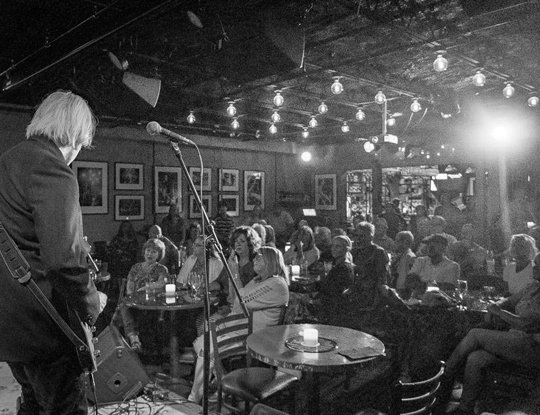 Adam Sherman and audience

I make small talk with Cataldo after the show. He winks when I compliment the show and jokes that they are starting to get it together. The Music Room is a great addition to mid-cape venues. The name and eclectic booking make clear their intent to be more than just another bar on the strip. The fact that they do a variation on the 30's Aviation cocktail (they call it Purple Rain) shows that the drinks follow suit. The resurrected Eater's lineup is excellent. They are writing solid new material and not just resting on their laurels. You should absolutely add them to your to-do list.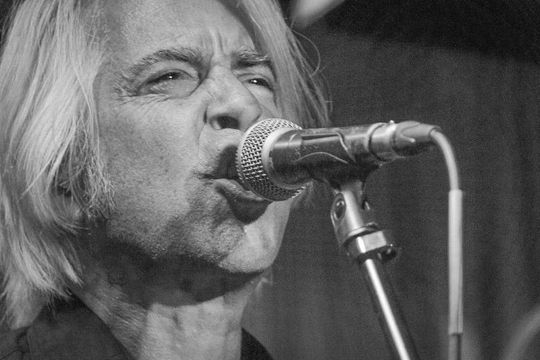 Adam Sherman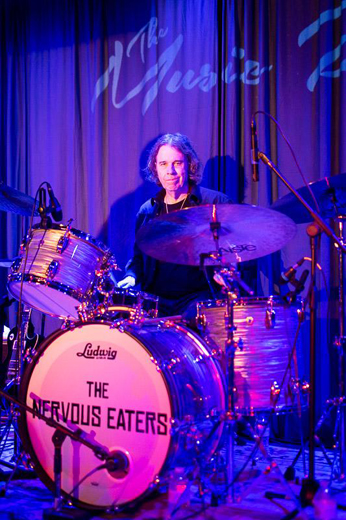 David McLean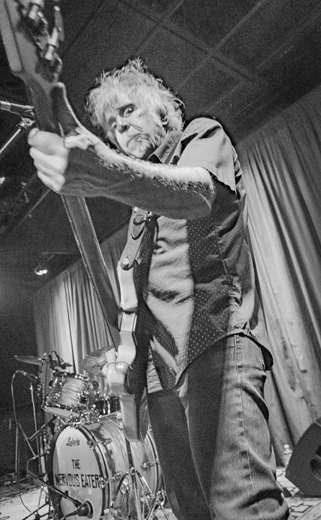 Brad Hallen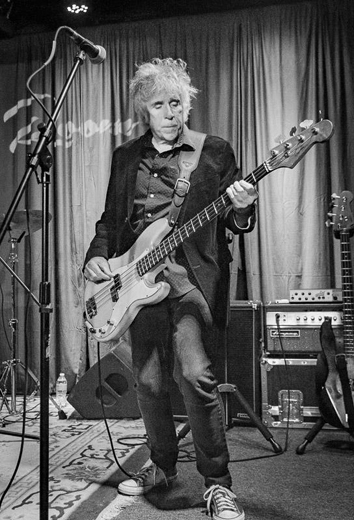 Brad Hallen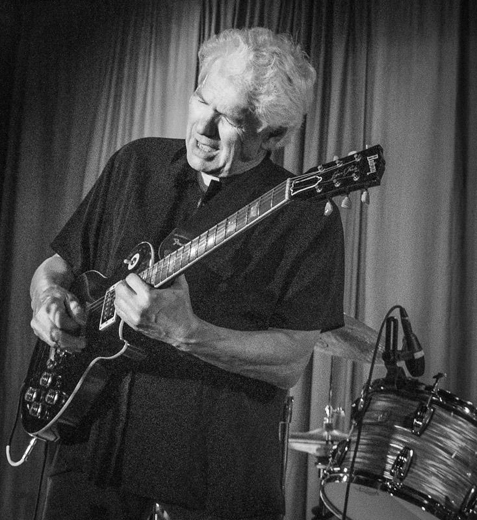 Steve Cataldo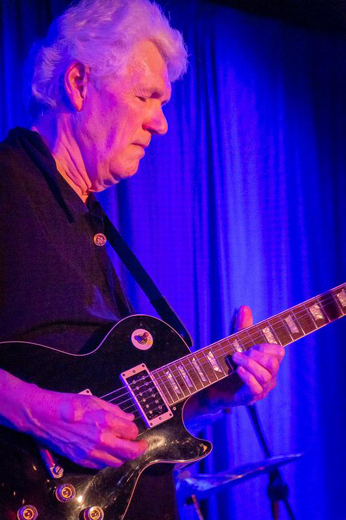 Steve Cataldo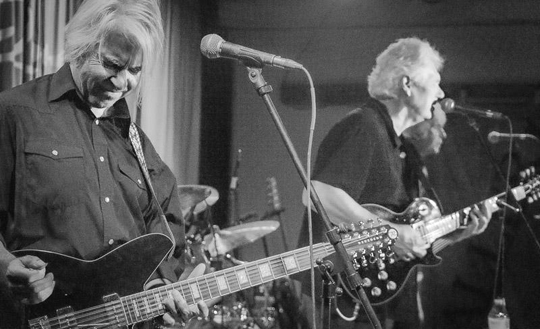 Sherman, Cataldo and Hallen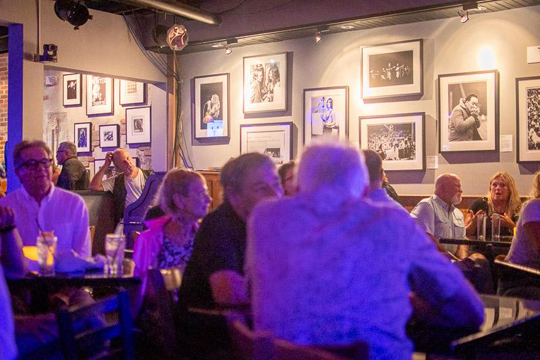 The Music Room - audience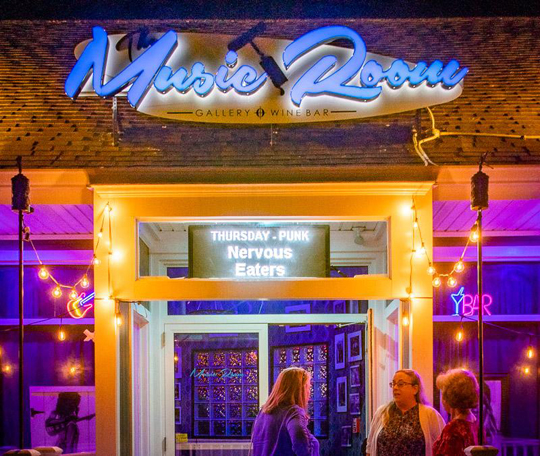 The Music Room