Ten Dollar Mistake, Justine and the Unclean, Cold Expectations
Tavern at the End of the World
September 17, 2017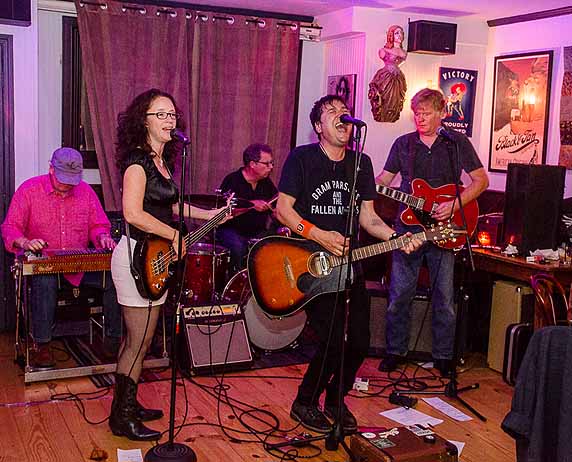 Cold Expectations

You know, if the world ends on September 23 as predicted by Christian numerologist, and the TatEotW has a triple bill like this, then I know where I'll be when the shit hits the fan.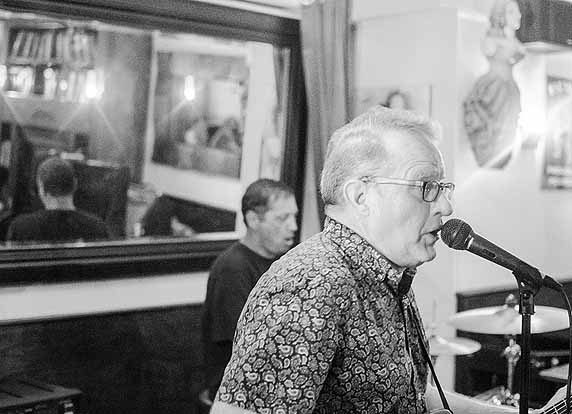 John Funke and Henry M - Ten Dollar Mistake
Ten Dollar Mistake don't waste time proving that it ain't the heat it's the swampy humidity. J. Funky keeps his blues rockin' with that backwoods old school technique. No fancy schmancy solos. Just thick fingered, thick toned, deep dirty ass blues and rock and roll. The unflappable Henry M. keeps the backbeat simple, takes a twist or two on vocals and gives Funky a solid floor to spin on.
Justine and the Unclean have skipped birth and adolescence and arrive fully formed. They join a fine lineage of revved, girls up front, power punksters - think Runaways, Bikini Kill, early Sleater Kinney, The Muffs and the Donnas.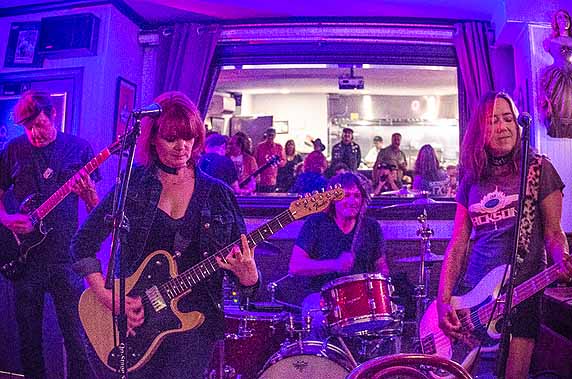 Justine and the Unclean
Justine Covault on rhythm guitar, lead vocals and punk girl guide to relationship lyrics and Janet Egan on bass and backup vocals would constitute a sport engine for any new band. Add Charles Hansen's trenchant fret blitz and Jim Janota's, on fire, stop drop and roll like a mother fills and you get a high pitched dragster that stomps on the gas before the light turns green. They have a foliage road trip ready single for your listening pleasure on local lovin' Rum Bar Records.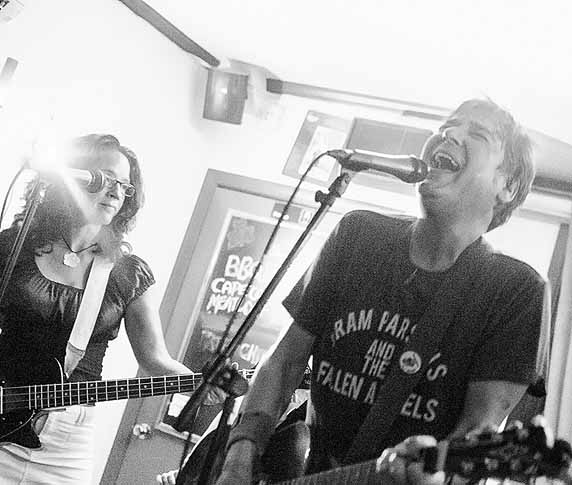 Cold Expectations
Do we see Keith U.'s hand in the arc of this eclectic bill? Cold Expectations (a Stone's/Hank Williams mashup) finish the night with a palate cleansing, winning mix of alt-country and americana. They've been playing together for a little more than a year. Lead singer and songwriter Steve Prygoda says CE shoot for a "jangly country-fied pop/rock with a focus on arrangements, lyrics, dynamics".
Full marks on that. The attention to detail pays off. The tunes are distinct and the range of styles broad. The up tunes are toe tappers and country dancers. The slow numbers evocative. The cover of Take the Skinheads Bowling a nod and a wink. This is a crew of folks who have been around.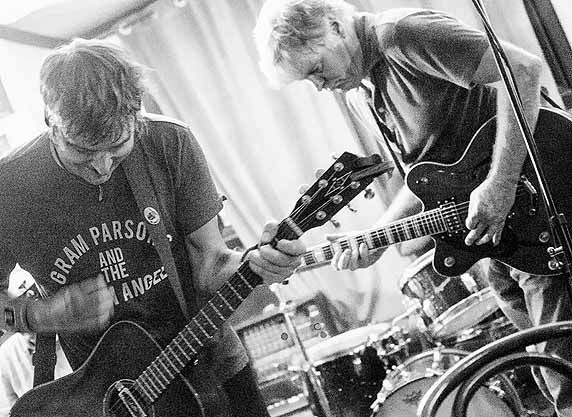 Steve Pryygoda and Kevin Mahoney - Cold Expectations
The mix of Prygoda's acoustic guitar and plaintive to honky tonk vocals with Bob Metzger's pedal steel, Kevin Mahoney's just right guitar, JoEllen Saunders Yannis' bass and sweet harmony and Seb Kossack's Charlie W. drums give the band the room and chops to move. The arrangements are especially notable when Metzger (a long-time vet of Leonard Cohan's band) dances that big silver bullet across the steel and, on slower tunes, where the chords and bass have room to ring, Saunders Yannis high harmonies can breath and Prygoda's tone and lyrics can cut through.
Swing it baby. Do si do.
Check out the EP at http://coldexpectations.bandcamp.com/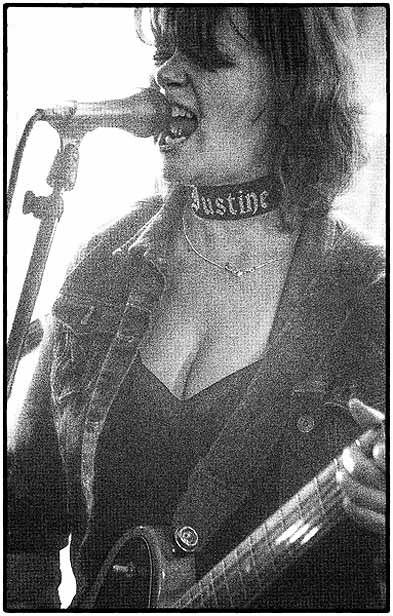 Justine Covault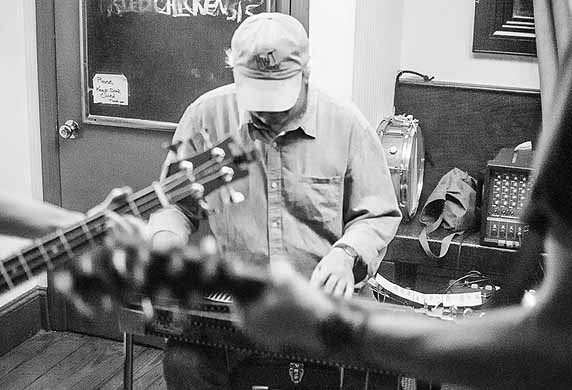 Bob Metzger - Cold Expectations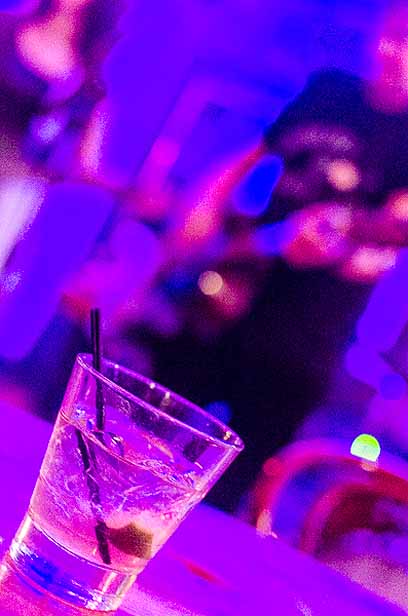 Cold Expectations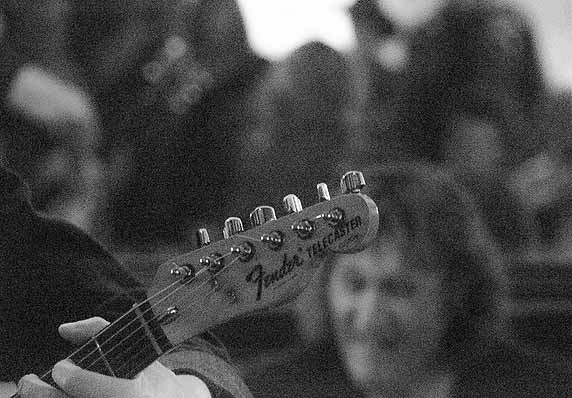 Jim Janota - Justine and the Unclean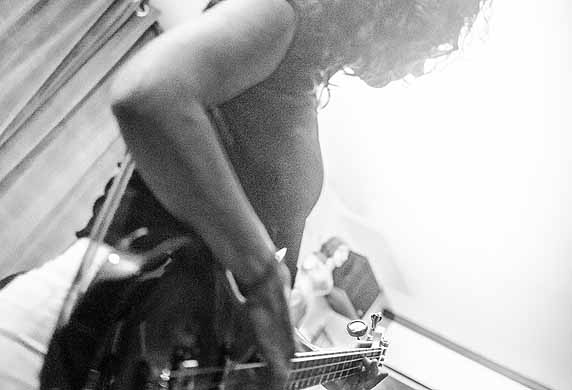 JoEllen Saunders Yannis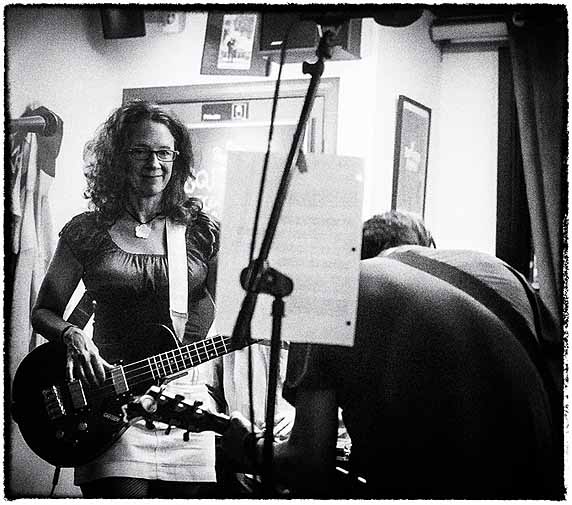 JoEllen Saunders Yannis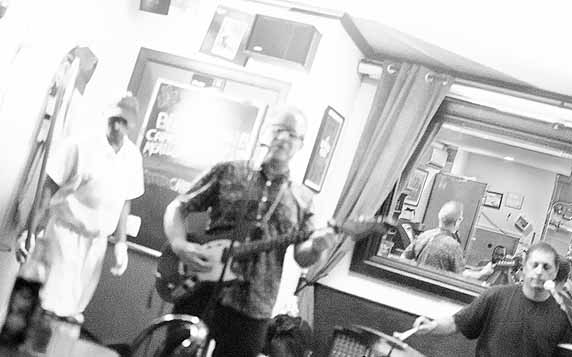 John Funke and Henry M - Ten Dollar Mistake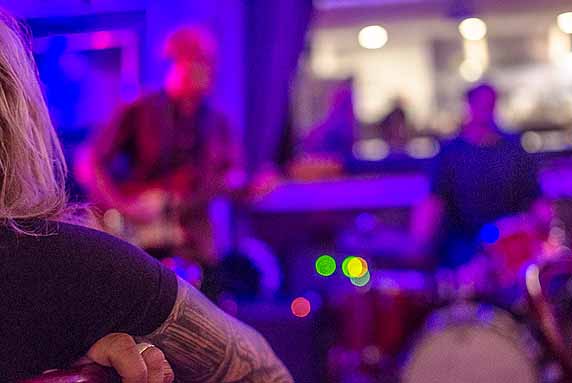 John Funke and Henry M - Ten Dollar Mistake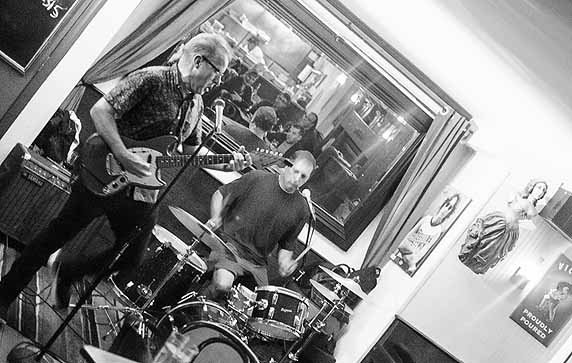 John Funke and Henry M - Ten Dollar Mistake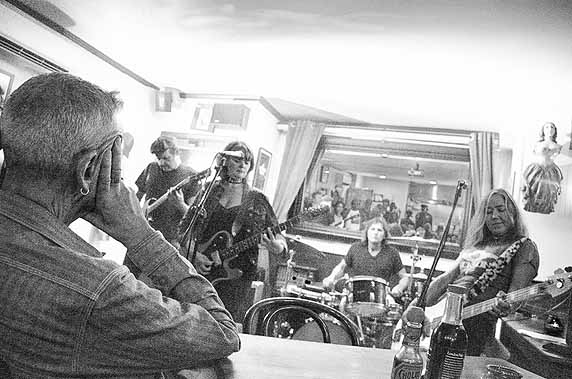 Justine and the Unclean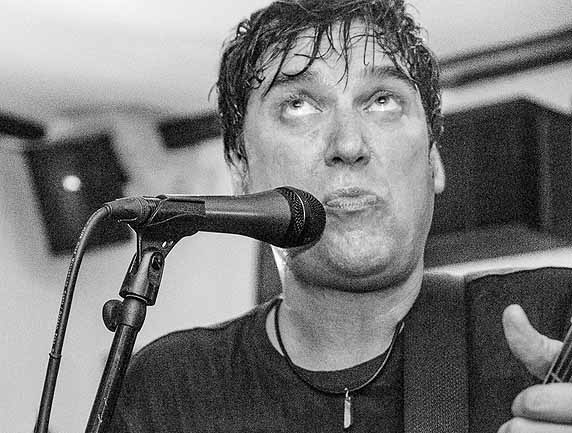 Steve Prygoda - Cold Expectations