Ace Frehley and Worshipper
The Wilbur Theater, Boston
September 22, 2015
By John Keegan
Ace Frehley
It is good to win tickets on the radio. It's even better when the show exceeds expectations. Worshipper take full advantage of the opening slot in front of a solid crowd at The Wilbur. They prime the appreciative crowd with a short set of hard rock and tight, melodic metal. No thrash and death noises but great riffs from John Brookhouse and Alejandro Necochea guitars and Dave Jarvis on drums. They connect with the crowd on a crisp one-two of the Heap's Easy Livin' and a big bass driven number of their own called High Above the Clouds.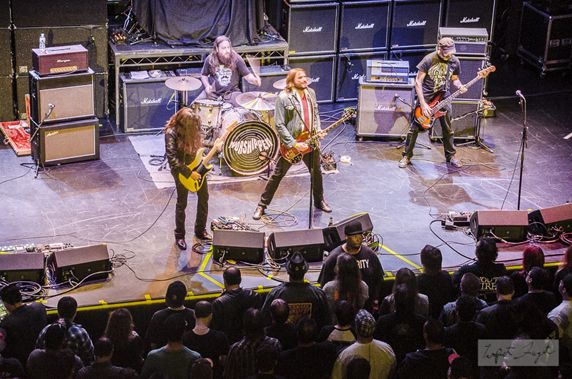 Worshipper
Ace Frehley takes off with Space Invader, the title cut from his new disk. The lyrics are cut rate Hawkwind but Ace's guitar leaves a mark and, spoiler alert, the planet gets saved in the end. The next tune, Gimme a Feelin' gets back to basics with a big riff and shout a long chorus. That leads into a crunchy Kiss threefer of Rocket Ride, Parasite and Love Gun. The band included Chris Wyse on bass - he got the mid-set solo - Scot Coogan pushing the beat and hitting snappy fills and Richie Scarlet on second guitar. Ace isn't exactly eye candy so Scarlet does the show boating. He's a bit of a goof ball beatitude as he repeatedly puts his head on Ace's chest. On the other hand, he's not packing blood packets or a noticeably enviable tongue and he makes a good noise.
The Wilbur crowd was boogyin'. The band wrapped it up with a kick ass run of Cold Gin, Detroit City Rock and Deuce. Keep your eye on the sky for the return of the Space Invader.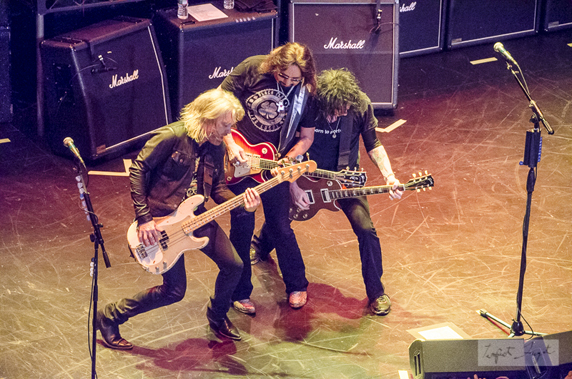 Ace Frehley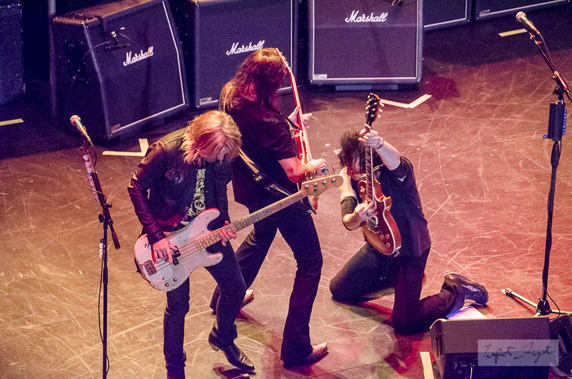 Ace Frehley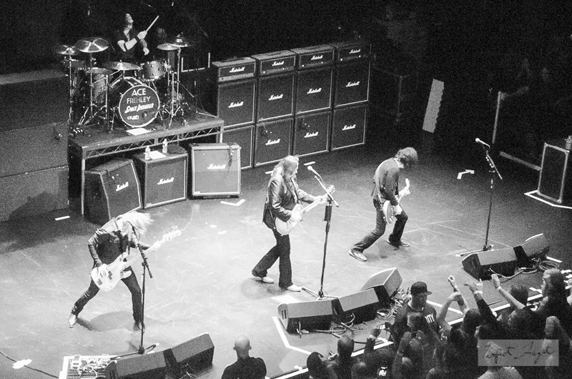 Ace Frehley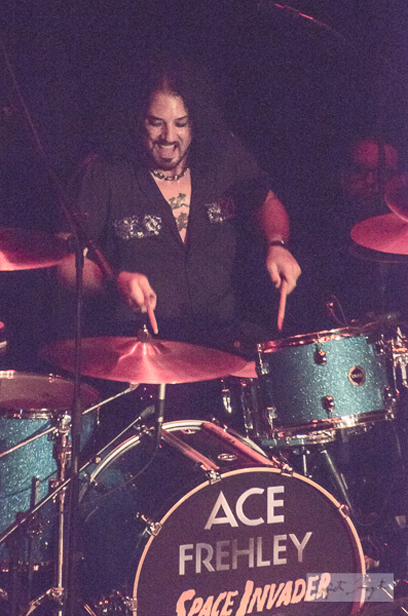 Ace Frehley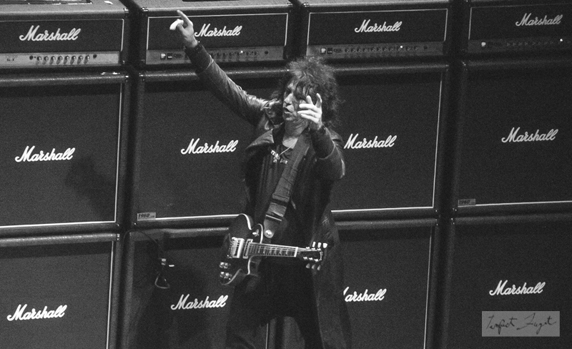 Ace Frehley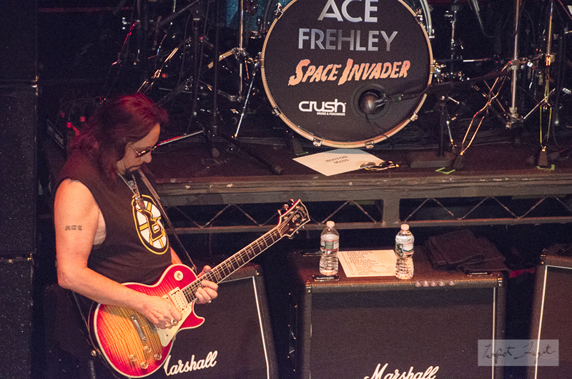 Ace Frehley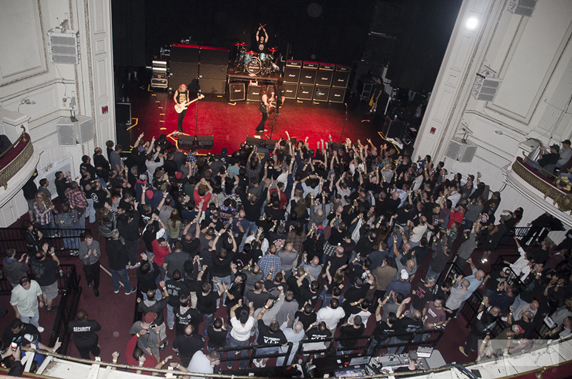 Ace Frehley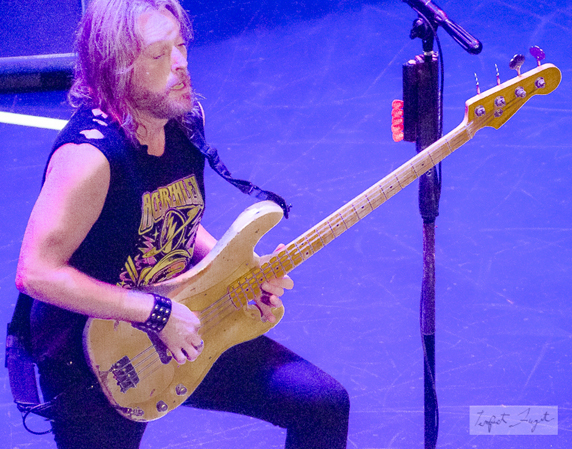 Ace Frehley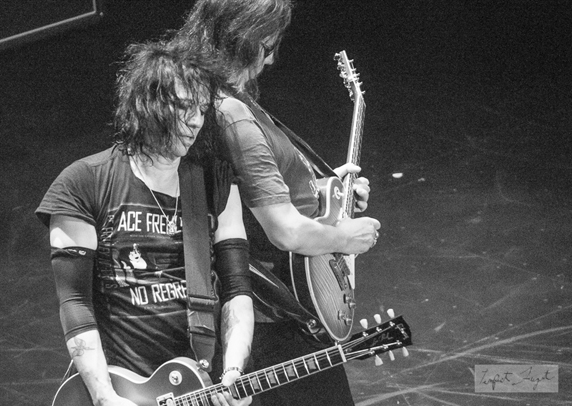 Ace Frehley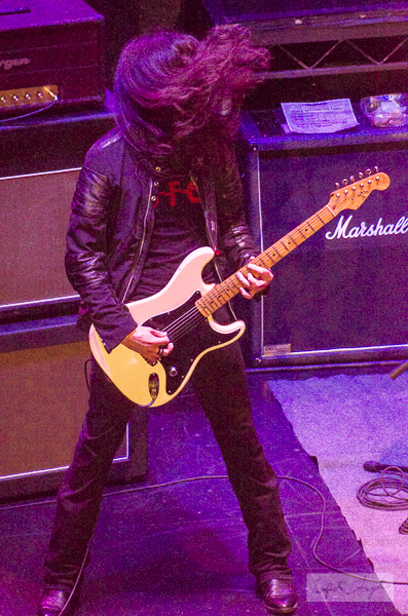 Worshipper