GBH, Angry Samoans and Reagan Youth
ME down, September 27, 2014
Review and photos by John Keegan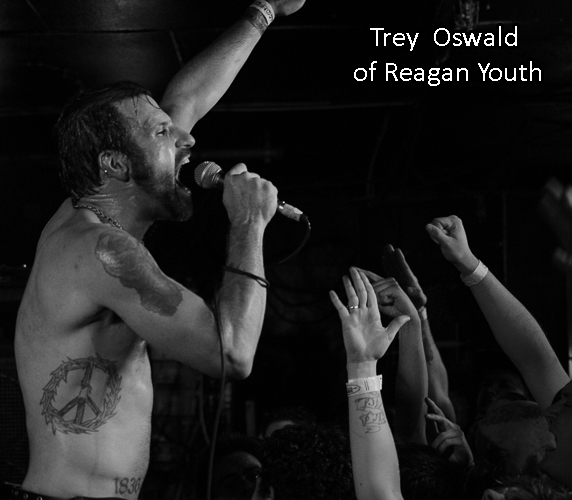 Geronimo's Cadillac stops at the ME down and a blast of old school hardcore. Reagan Youth get the pit churning. Read original member Paul Cripple's BGN interview on the history of the band here. New lead sing, Trey Oswald riles the crowd. He dives into the pit and shares the mic. They crowd welcomes him with supportive arms as he rails through a decent catalog of catchy, irony laced hardcore hits like New Aryans, No Class, Jesus was a Commie, Degenerated and there namesake, Reagan Youth. Fast loud and snotty. The place is getting hot.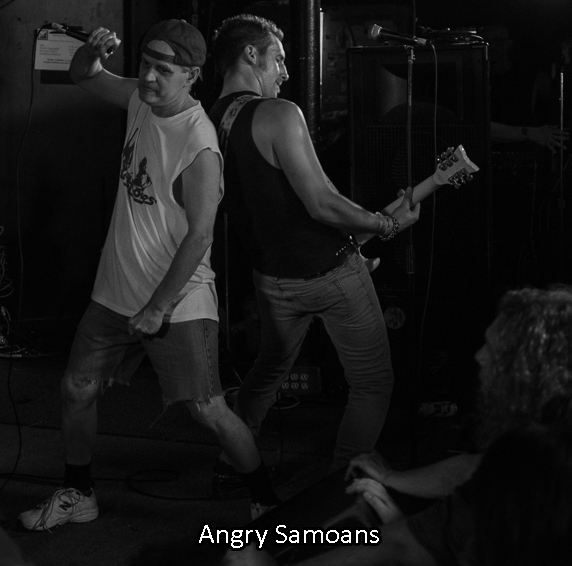 The Angry Samoans' Metal Mike is a congenial host. He yips about the Bruins and condescending to the audience. He yips all night long. He scampers around the stage with his wirery body. He disses some guy's Stones shirt. The band take pot shots through a pile of riff happy, puerile, equal opportunity musical slanders. My Old Man's a Fatso, You Stupid Asshole, In Love with Your Mom, Get off the Air and They Saved Hitler's Cock make the list. The crowd yells along to every word, flip Mike the bird and dive bomb the stage. Mike switches out and plays some fine drums. Dig that thin guitar sound. The pit is winding up.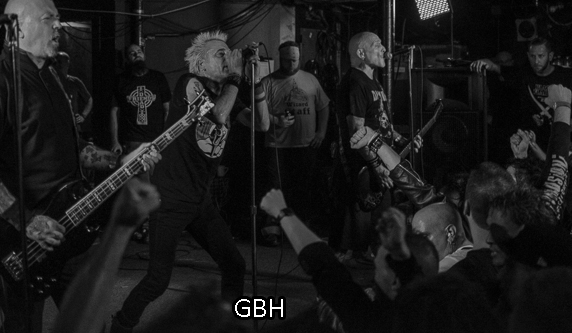 Long lived English punks GBH churn it out big time from the get go. Now that is how to push the pit around. Jock Blyth looks like a guy you want on your side in bar fight and his guitar sound is thick, tightly wound and searing hot. Lead singer Col Abrahall wears his aging English punk fashion proud - skinny with blond spiked hair and black leather. Ross Lomas on bass and Scott Preece on drums played raw, fast and heavy. That's the way to do it. GBH bring everything up five notches. The music draws the converted to the stage like WWZ zombies. It grabs them by the scruff and a belt loop and launches them, liberated, upward and out in to the arms of the pit. And the pit receives them, holds them, writhing high above the roiling bodies and delivers them to the splendid edge of punk, hardcore and metal. The energy, sound and emotion triangulate. A tsunami of sound (kudos to the local crew) obliterates the room.
GBH
Angry Samoans
Reagan Youth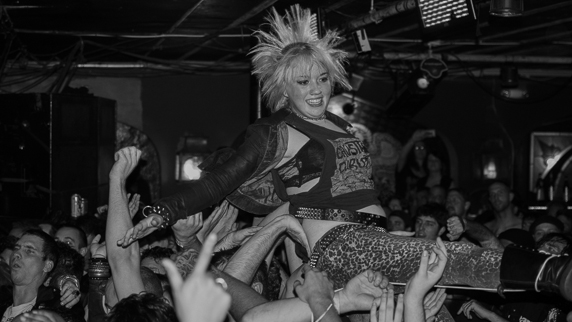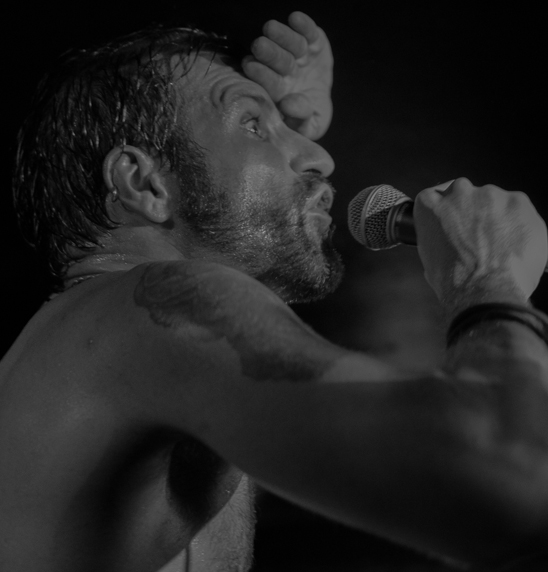 Trey Oswald Reagan Youth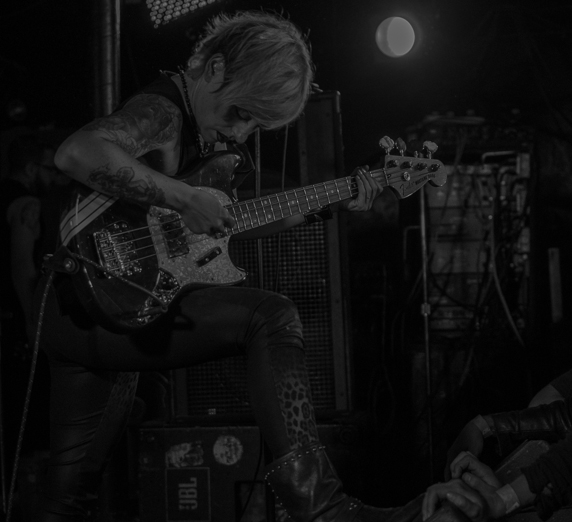 TIBBIE X Reagan Youth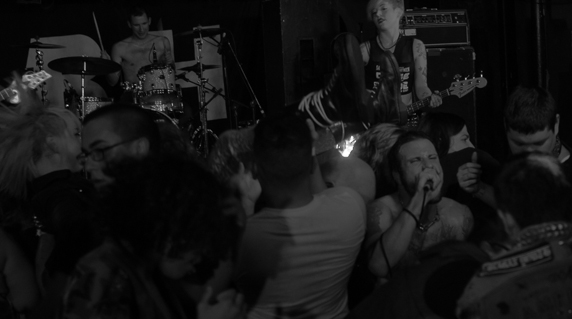 Reagan Youth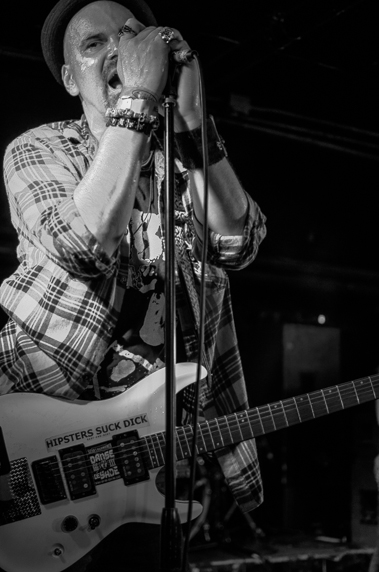 Paul Cripple Reagan Youth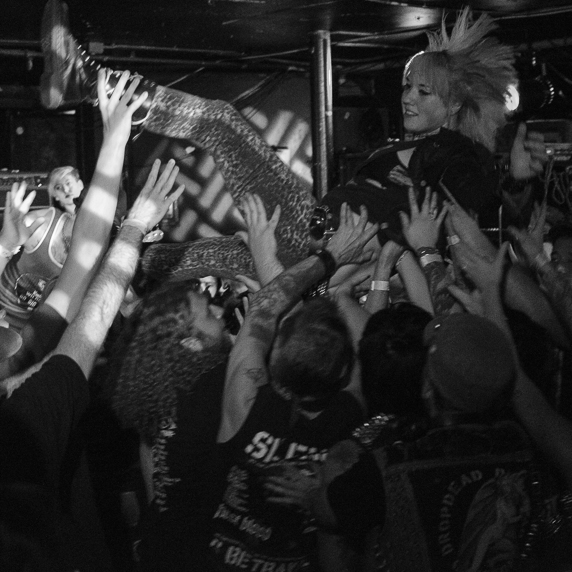 Pit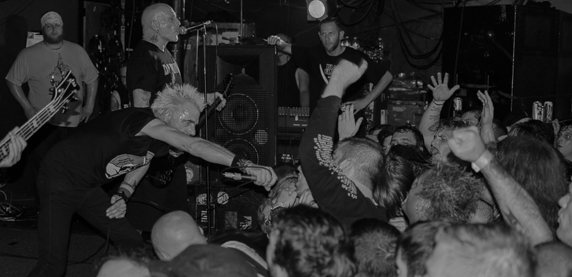 GBH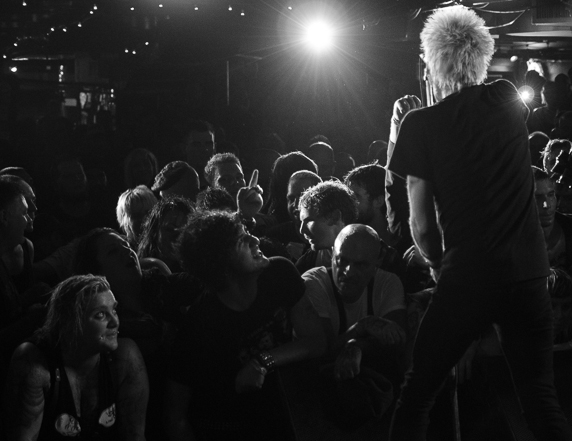 Col Abrahall GBH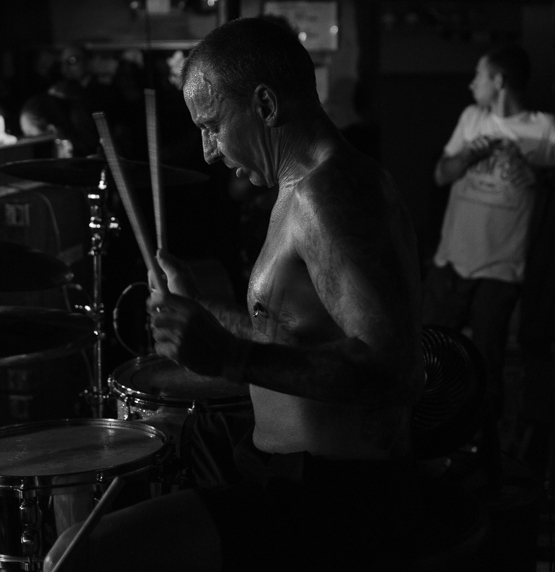 Scott Preece GBH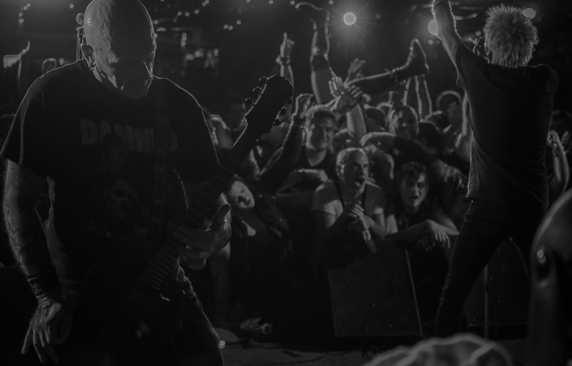 Jock Blyth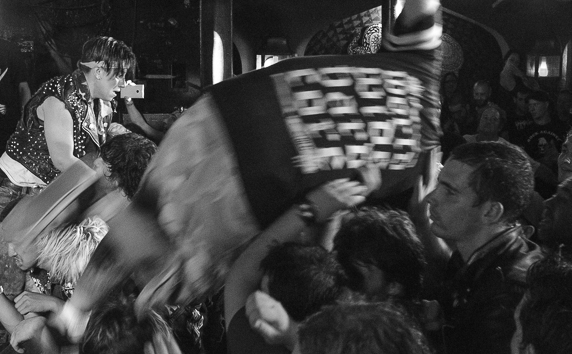 Pit action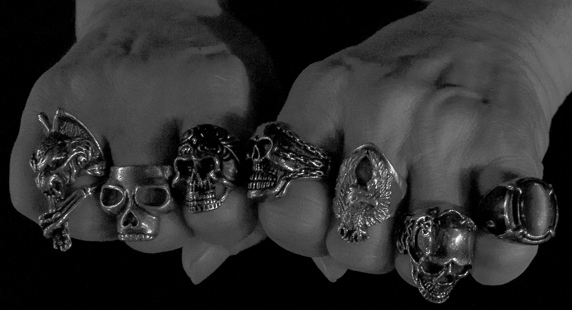 Stage Manager's Metal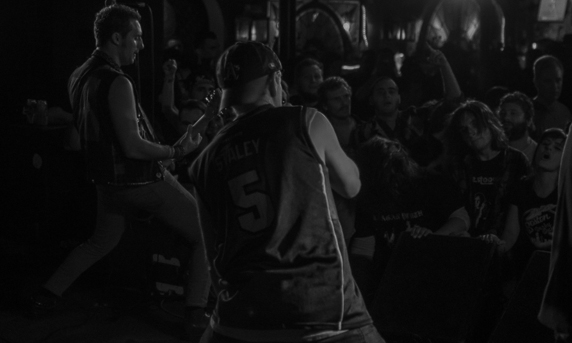 Angry Samoans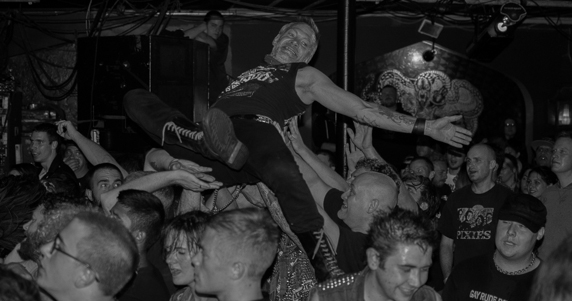 Vintage Ride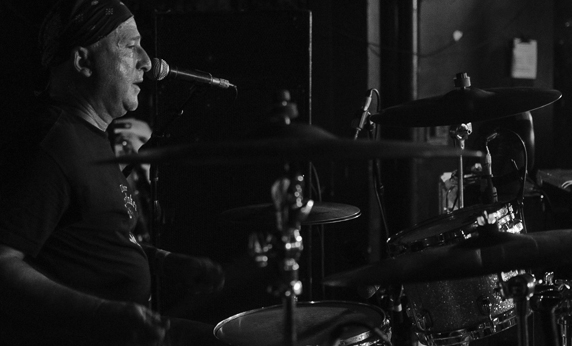 Angry Samoan Bill Vockeroth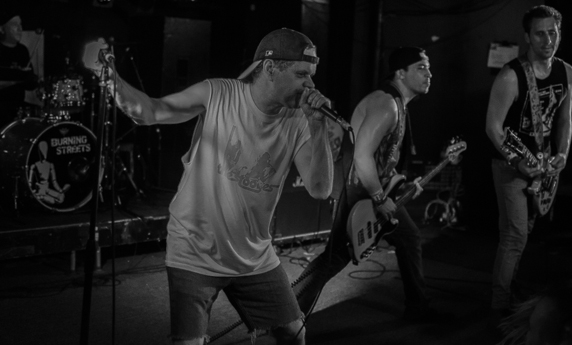 Angry Samoans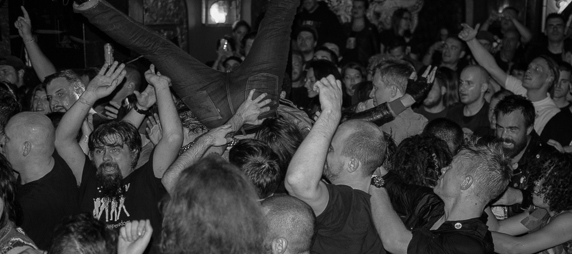 The Pit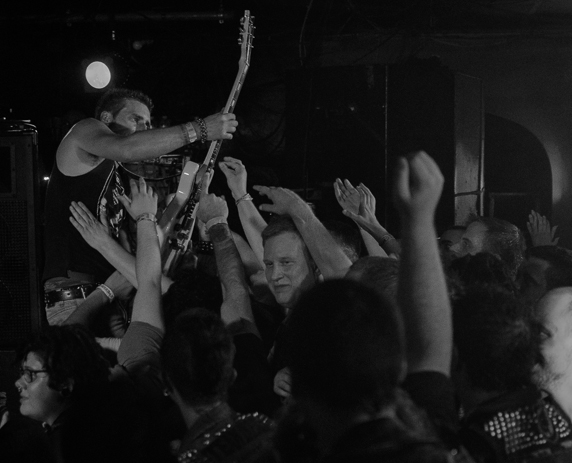 Angry Samoan Colin Alflen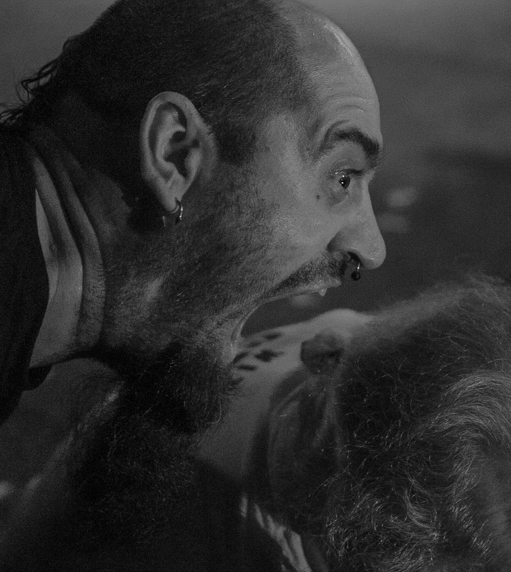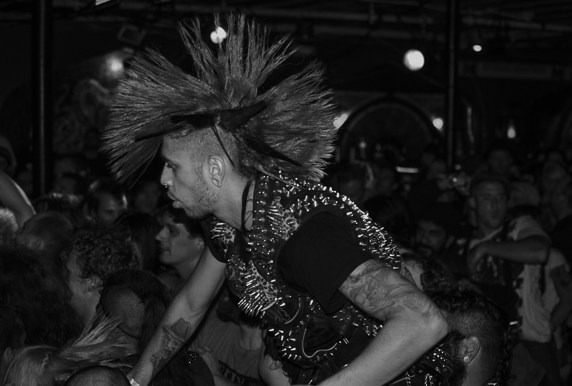 In The Pit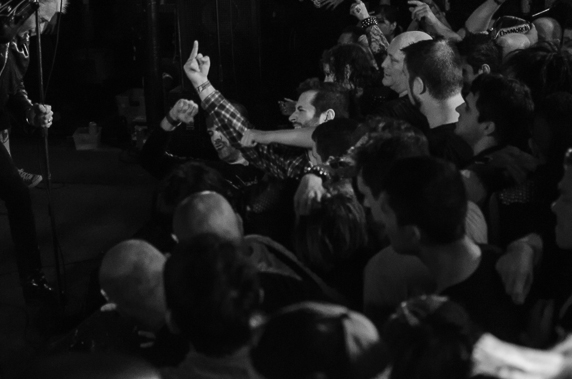 In the Pit.