Tiger Bomb, Muck and the Mires, The New England Mafia
Gino's, Portland, ME
October 2021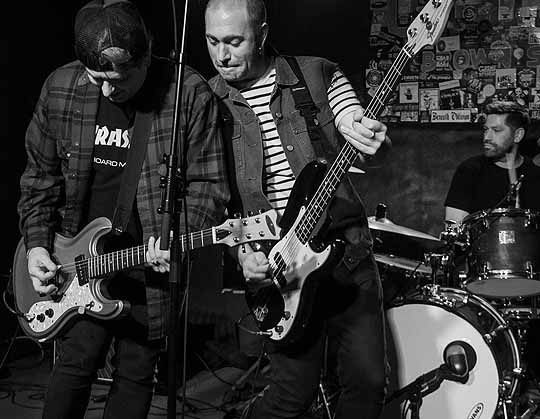 The New England Mafia
Me and Bootleg Dan hit the always cool, descending floor, red and black former theater that is Geno's in Portland for a quick road trip. We had just enough time to grab oysters and steamers at the old school J's Oysters down on the docks. Go early or expect a line.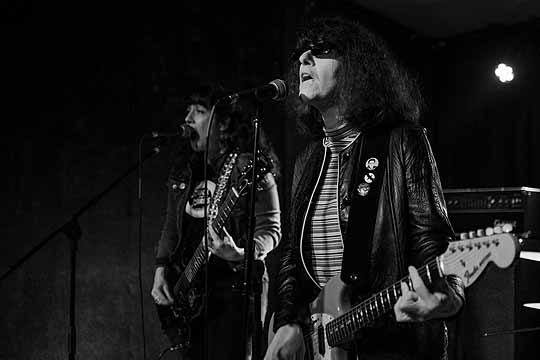 Tiger Bomb
Tiger Bomb kept their pens and guitars close by during the misplaced Covid year. They haven't lost any of their talents for hangin' by the jukebox and dreaming up kickass, lustlorn, girl group rockers. The set is full of new bombs and hand grenades.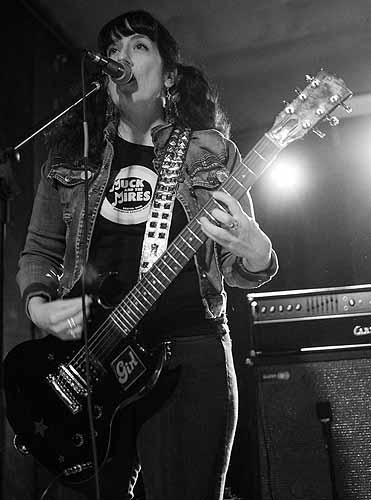 Lynda Mandolyn - Tiger Bomb
I asked Lynda Mandolyn about it and she said, "Yes, probably half the set was new tunes. We wrote 16 new ones during quarantine … First two in the set are called "It's a Time for Love" and "Been a Long Long Time". There's one that was really inspired by glam and the Sweet (also more modern day band the Briefs), that's "Love Looks Good on You" which was played at the end."
The band has two formidable tag teams. The first is Andrea Ellis on finger-picked, bedrock bass, and Jessica Smith who provides the rolling thunder and lightning. The second pair is Chris Horne who out Lou's Lou in her trademark black insect eyeshades and Johnny Ramone guitar squall and her partner in crime, Lynda Mandolyn, swinging her rhythm guitar daggers and her ponytails toward the Donnas. Their alternating vocals are always on time with the tag. They push the juice back and forth and around the room. The contrasting tone of their harmonies and backup oooohhhs and arhhhhhhhs infuse every tune with a delectable girl group shimmer that frosts every number like chocolate ganache on a marble cake.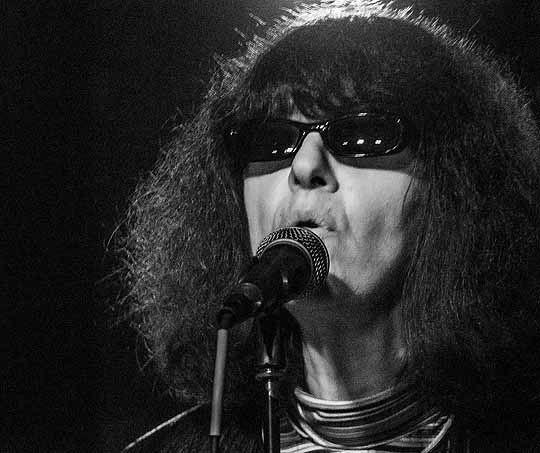 Chris Horne - Tiger Bomb
Among a long list of highlights; Chris' vocal bite on the Bo Diddley beat "Here I'll Stay" and the crackling, Lynda sung, "One Thing's for Sure". Both are from their last excellent full-length, 2019's Uproar.
Finally, I asked about recording plans. Linda replied, " Yes! Hoping to record at Acadia studios sometime in November/December. Our second record Sugar Buzz will hopefully be out in the spring on Dionysus (that's already done and in the can. It's been delayed because of Covid backlog" .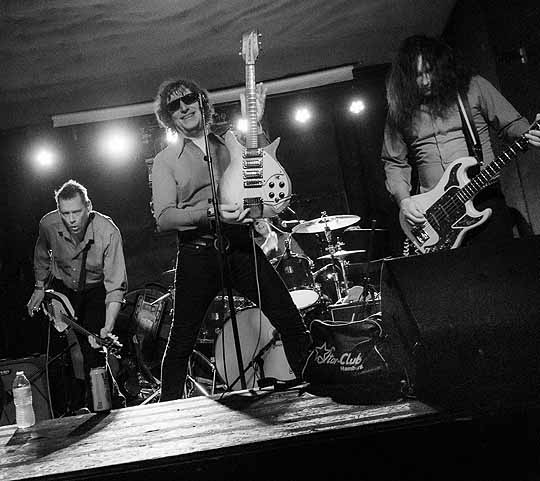 Muck and the Mires
Rum Bar Records has a stable that could easily field the Belmont, the Preakness and the Kentucky Derby. If they did, Muck and the Mires would be a cinch for the triple crown. At Geno's they dipped back to for the interpersonal "Caught in A Lie" from 1-2-3-4 and jumped to their latest, "Take Me Back to Planet Earth", for the title tunes celestial look back at things that they miss the most and the hysterical "Zoom Breakup". Whether they are dancing in Hamburg at the Star Club or blasting away in their mom's garage these guys know their way around a big hook, a big chorus, and the heart, feet, and soul of a tight, killer tune. When Pedro blasts off the pole position, when Jesse Best beats the living shit out of the kit - and then lets loose a killer harmony line, when John Q. looms over the proceedings with that massive bass and when Muck is in full gallop, there aren't enough superlatives to go around and there is no need for a photo finish.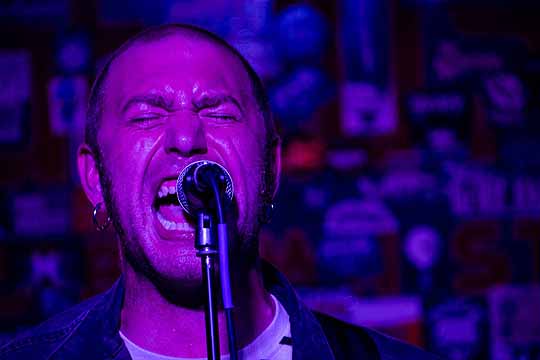 Kurt Baker - The New England Mafia
In fact, Geno's had to pull in a crew of ringers to ensure a competitive race. What do you get when you draft Brad Marino, Geoff Palmer, and Zack Sprague - three-quarters of The Connection - and add in recently returned Spanish ex-pat Kurt Baker? How about a pedigree, three-headed, singing dog of power pop muscle called The New England Mafia. They played Russian Roulette with the tunes and took shots at each member's shortlist of, to paraphrase Marino, almost coulda shoulda been hits. It was a fine list including Marino's "Tail Lights Fade", Palmer's "Many More Drugs", and Baker's rave-up, set-ending "Partied Out."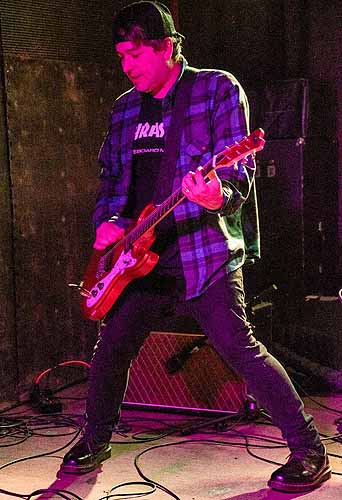 Geoff Palmer - The New England Mafia
The crowd had been rockin' since Tiger Bomb hit the stage. Muck's handoff to the Mafia was perfect. Being a bunch of local boys, the crowd reached down deep and took the dance floor up another notch. The Mafia was like a car full of high school best buds getting together after a few years apart. They were telling stories, drinking shots, and flying down the highway. It was like they had a generator on the back of a shitbox truck out in the woods by the reservoir. You know the place, somewhere past Nowhereville. The band was getting back together to play their favorite songs and everyone was invited.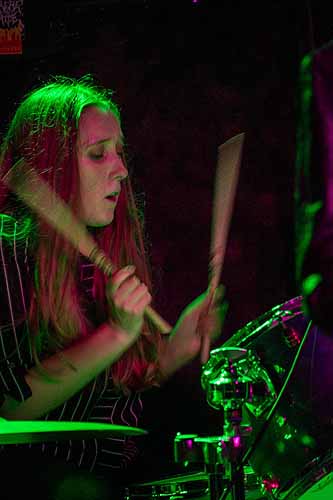 Jessica Smith - Tiger Bomb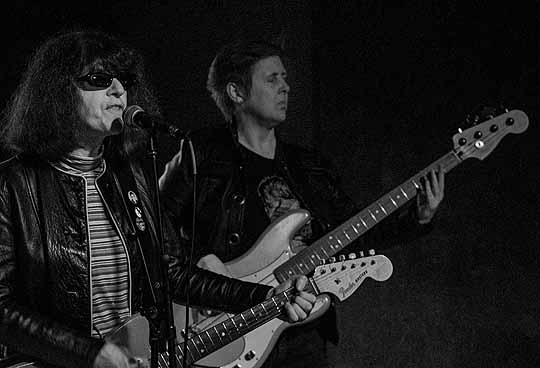 Chris and Andrea - Tiger Bomb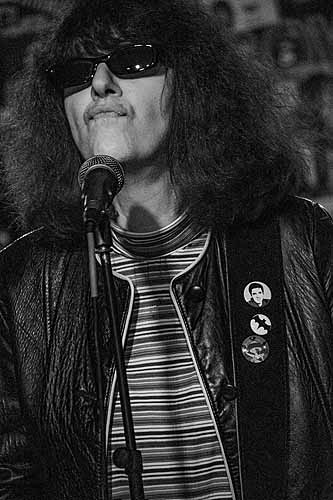 Chris Horne - Tiger Bomb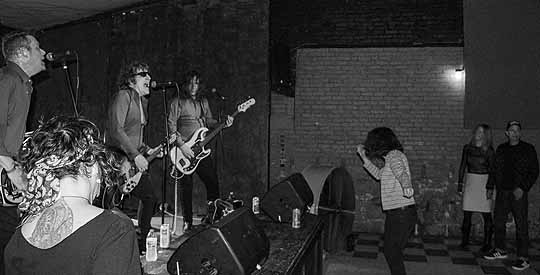 Muck and the Mires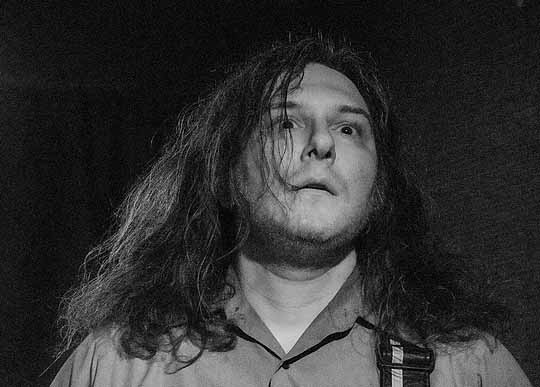 John Q - Muck and the Mires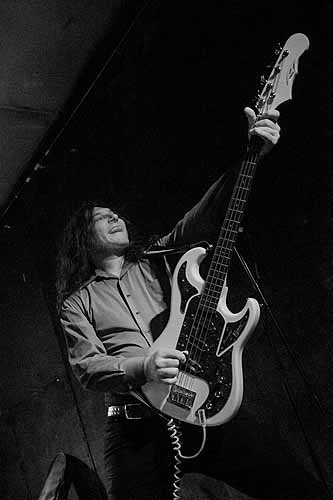 John Q - Muck and the Mires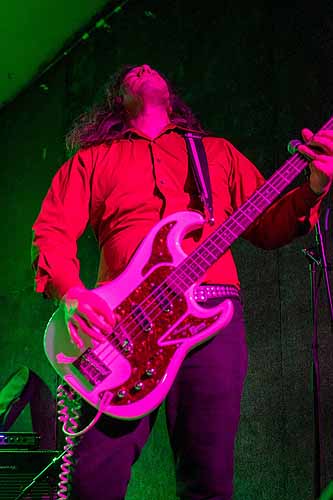 John Q- Muck and the Mires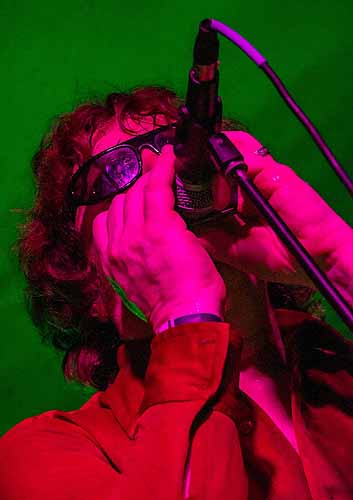 Evan - Muck and the Mires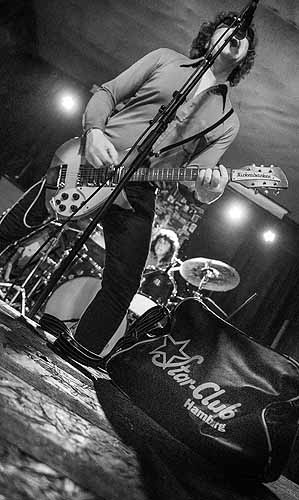 Evan - Muck and the Mires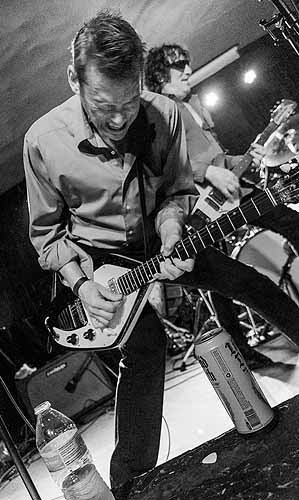 Pedro - Muck and the Mires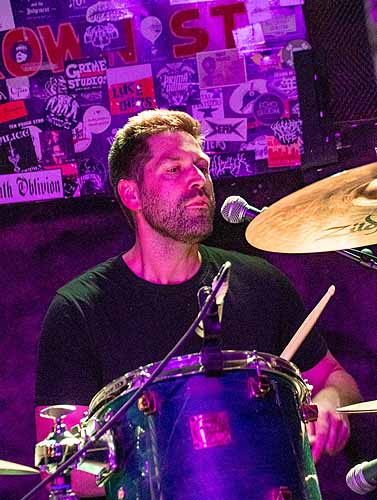 Zack Sprague- The New England Mafia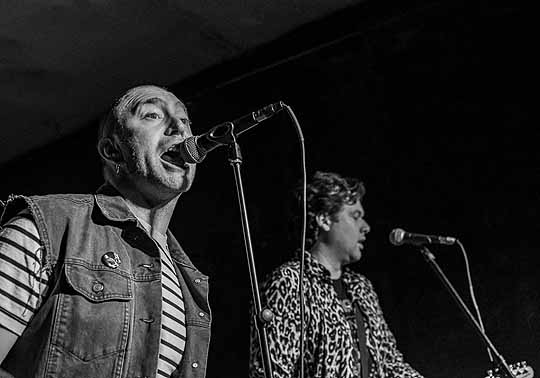 Kurt and Brad - The New England Mafia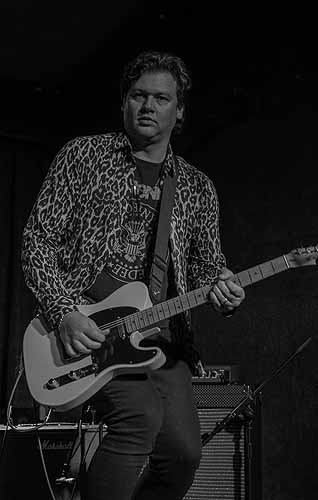 Brad Marino - The New England Mafia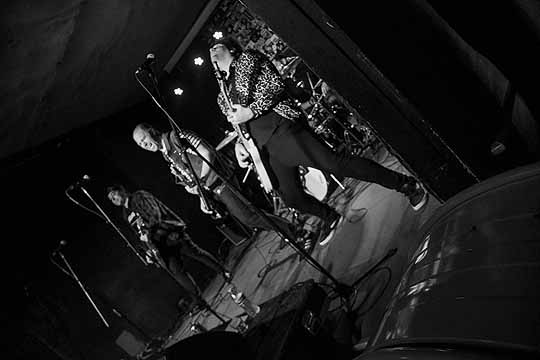 The New England Mafia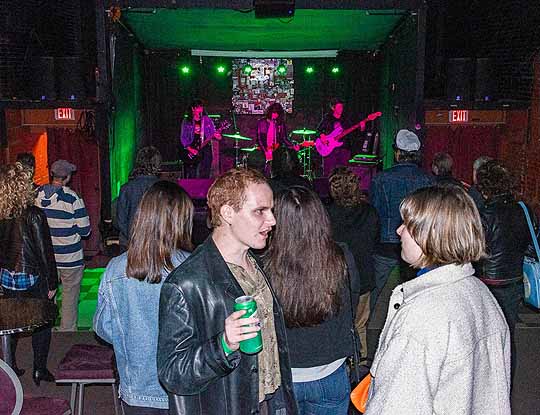 Tiger Bomb audience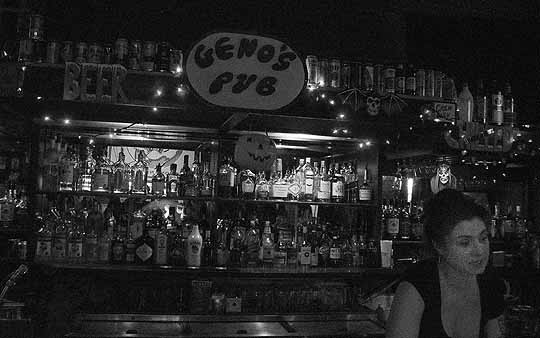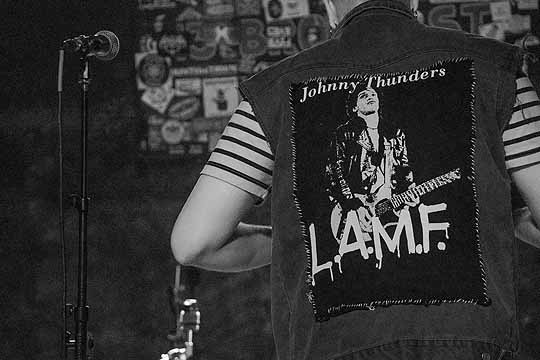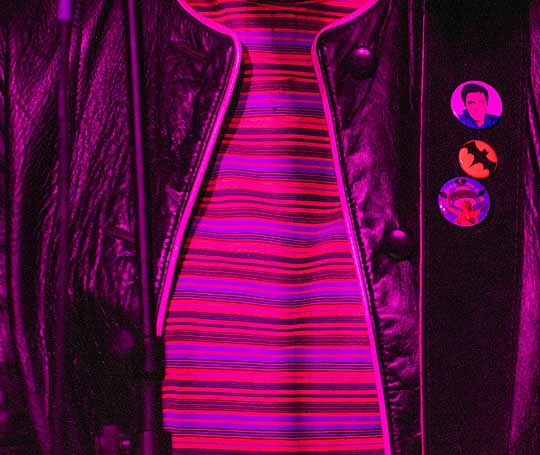 Tiger Stripes