Sonny Vincent and M.O.T.O.
AS220, Providence
October 6, 2015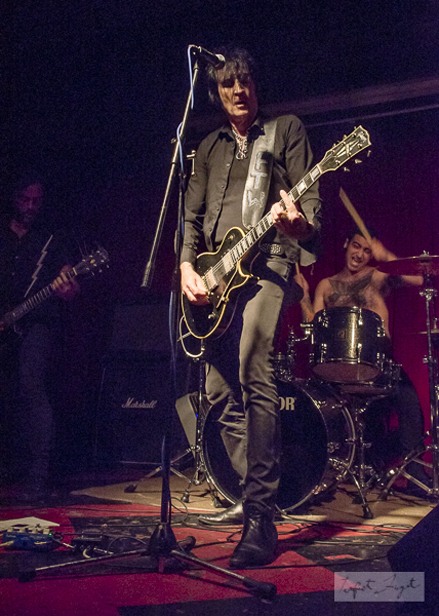 Sonny Vincent
I'm surprised to find myself alone on the drive to Providence to see Sonny Vincent. If ever a guy should play Boston in front of a yelping, partisan crowd. Who knows, date issues, money, timing. The trip is worth the time. AS 220 is a small art and music space, gallery white and angular, with a great drinks and prices - a fin for a solid CC and 7 - in the attached bar. The room is at an anemic 1/3 capacity.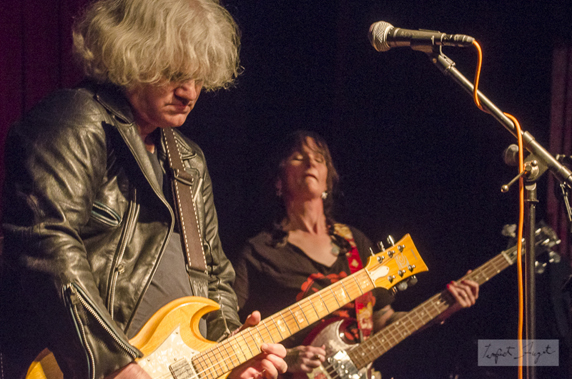 Moto
Moto is setting up. I ciphered that they'd have come and gone during the drive down. The sound for Moto was great, especially after a tweak up of J.V. McDonough backup vocals. Paul Caporino re-ups his bona fides as one of the great, underappreciated pop punk tunesmiths. He gives a sly tip of his glass to everyone from the Beatles and Bowie to the Ramones. He and the band hit all of the biblical hotspots: music, work, booze, sex, short suck you in solos and spot on nod, leer, and wink lyric concerns from all of the rejected gnostic gospel outtakes.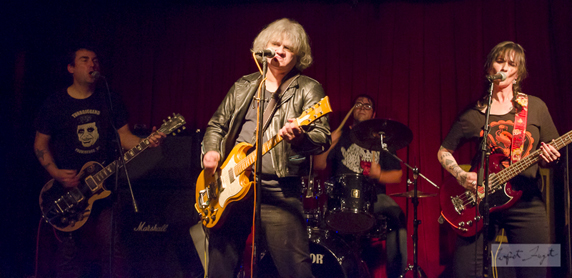 Moto
The band is tight. Sorry Idid'tcatchthename on second guitar and bkvc's keeps the revved mix thick and snaps out some tasty solos. Dr. Isallicaught on drums doesn't spare the rod on that unruly kit and beats it even harder on fills. J.V. McDonough pops out the low notes on bass and does the same on high end contrast backup vocals and oooh's and rrrh's. Dig the layer of grl group riot grl accessories. We all have so much to listen to but so little time. Find some and go back and listen to M.O.T.O.. Shitty Kids, Tastes Like a Milkshake, I Hate My Fucking Job, Dance to the Radio, O.T.C.O.D, That's Exactly What I Won't Do, Don't Be a Dick. Start anywhere. The trough is wide and deep. They'll be your summer soundtrack for the upcoming winter.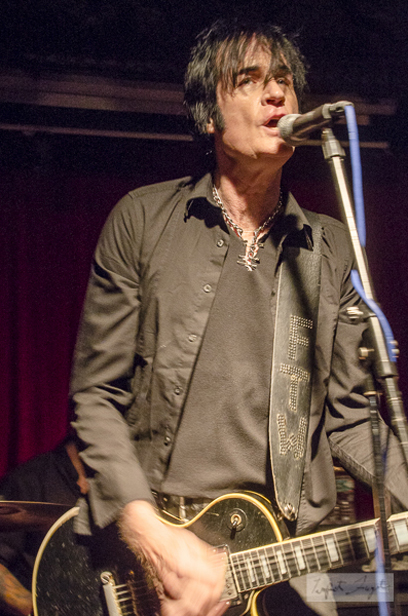 Sonny Vincent
Sonny Vincent and crew come out with buzzsaws set to rip. The band and the mix are hot, fast and loud. Sonny snarls out his New York lineage vignettes with way more Johnny that David Jo. The guitars sound dirty and raw on the chords and wired up on the solos. Sonny's vocals manage all three at once. He hiccups some of the high notes. Don't wait for a ballad. You can catch your breath later.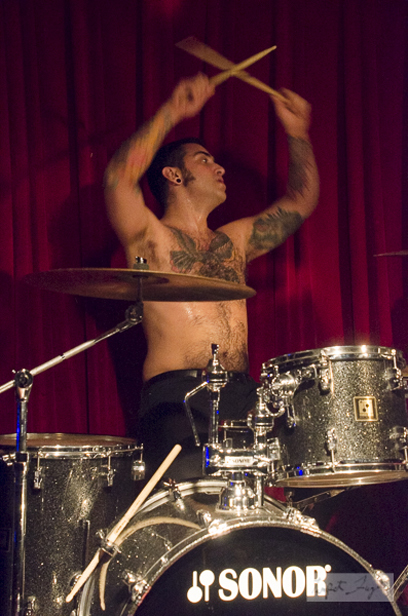 Sonny Vincent
The volume jumps to eleven. He is in Cyanide Consomme mode and blitz through the set. We get a couple of tunes from his recent back from the dead tapes file Rocket From the Crypt pairing, Vintage Piss. Something about how the choruses that sticks out on Vintage Piss disappears in the translation. Not a loss as much as a difference. This batch of tunes rocks even harder. My Guitar and Part 2 Screw You scorch. Her Hand offers minimal respite.
Somebody needs to book a one-off Saturday night gig with Sonny's crew and a couple of our ever increasing list of local mad dogs on the undercard.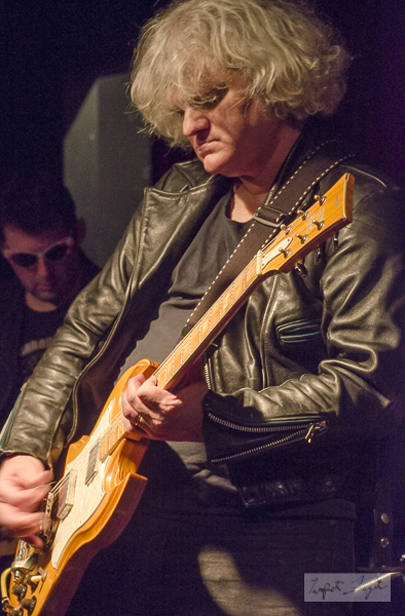 Paul Caporino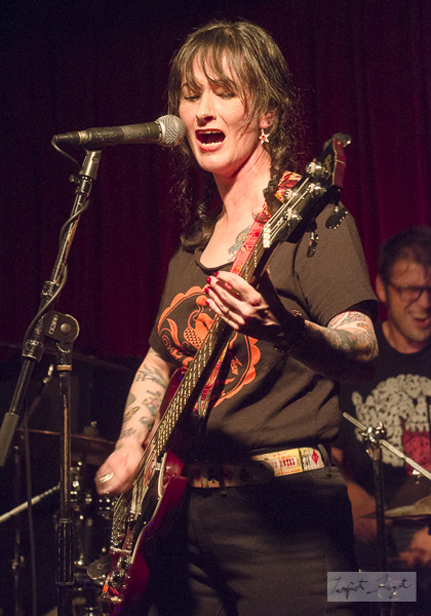 J.V. McDonough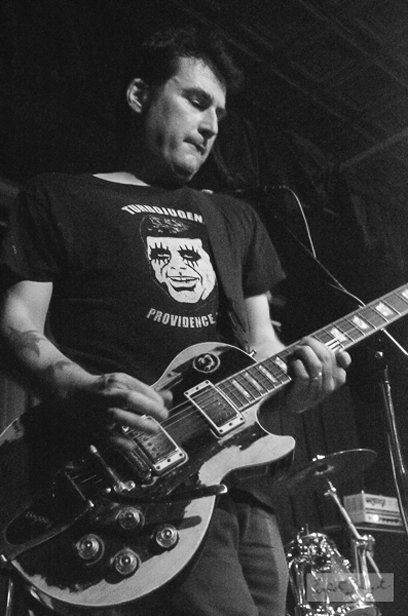 Moto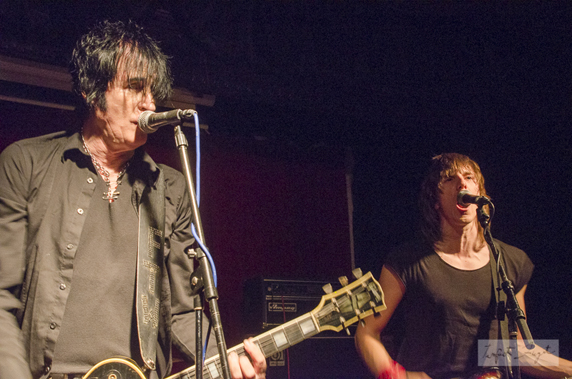 Sonny Vincent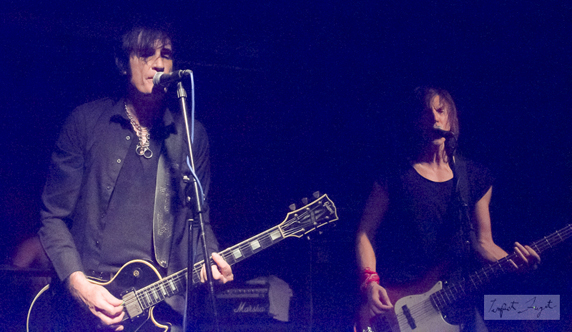 Sonny Vincent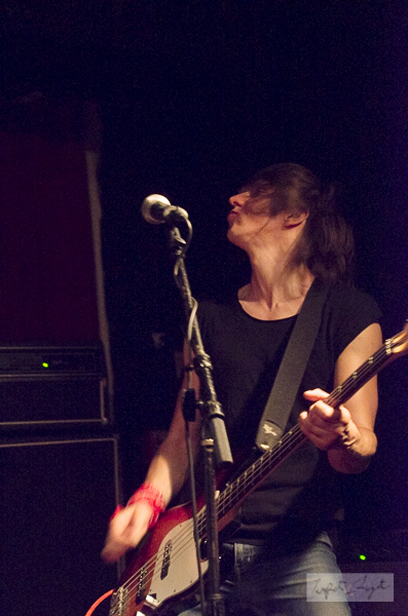 Sonny Vincent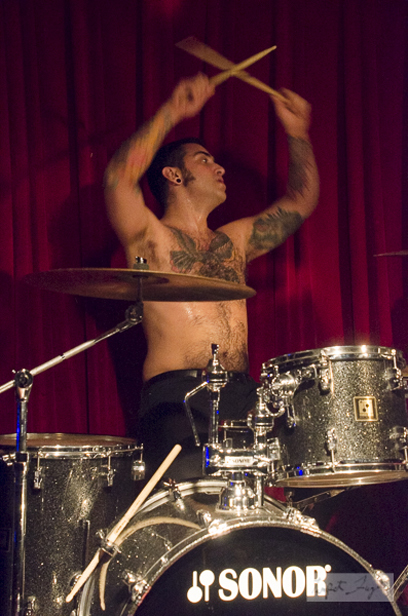 Sonny Vincent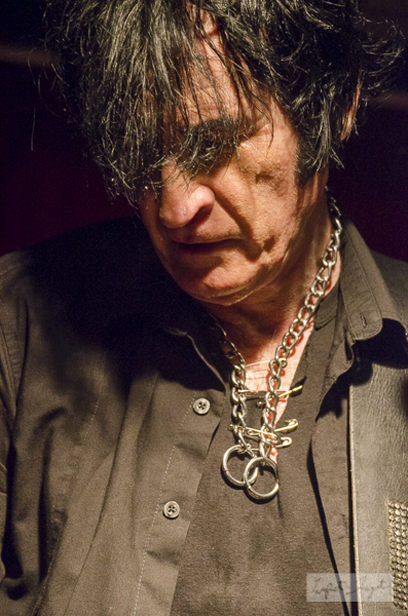 Sonny Vincent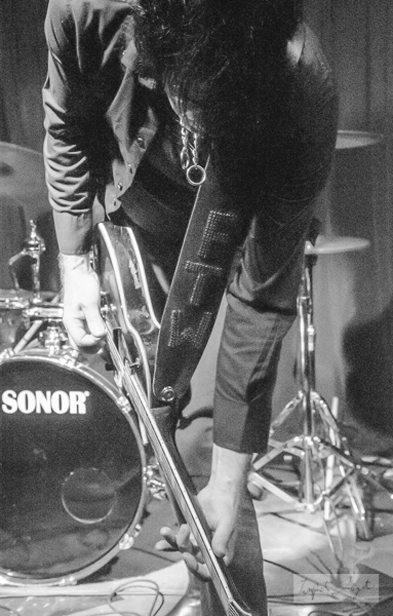 Sonny Vincent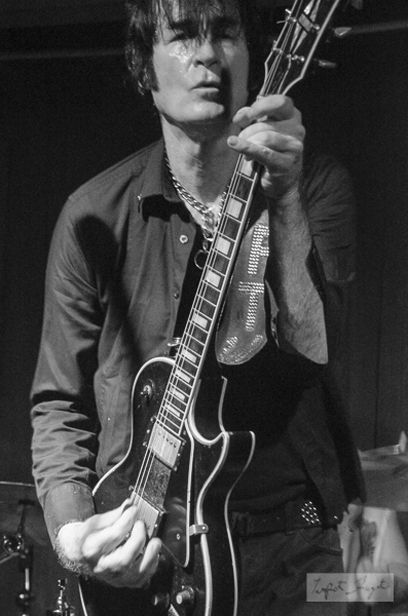 Sonny Vincent