Diablogato & Petty Morals
Opus Underground, Salem
October 12, 2018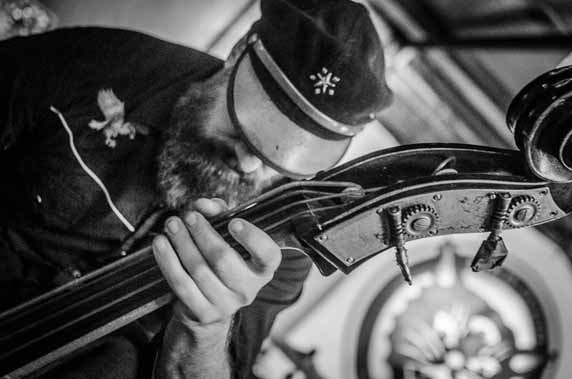 Diablogato
Salem is well into its favorite month. The streets crawl with ghouls and zombies. Even the windows had masks. The upstairs bar at Opus was packed and some of the overflow made it downstairs for the bands. That's not always the case up there, so it made for a packed and lively room.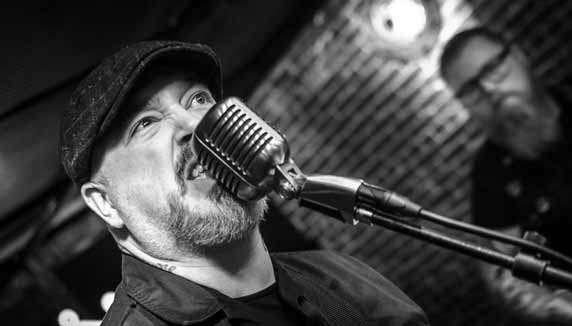 Diablogato
Diablogato is set up when I arrive. Hmmmm, no bari sax. That's a bummer in my book. Sans horn, Diablogato's punkabilly twang is leaner and cleaner. The upright bass, with its metal, railroad crossing grate side veneer, takes a beating and keeps on singing. It's a chair. It's a car. It's a crazy low-end dancer.
Whether they are four on the floor or two steppin' the drums never lag. The songs - Gasoline, Blood Moon, Damnation and Kings - all tell a good story and seldom slow down to catch their breath. The twin guitars push the rhythm. Chuck M.'s leads embellish the tunes. He keeps the solos brusque and true to the roots of the songs. I'll bet they shook up the Shake Up.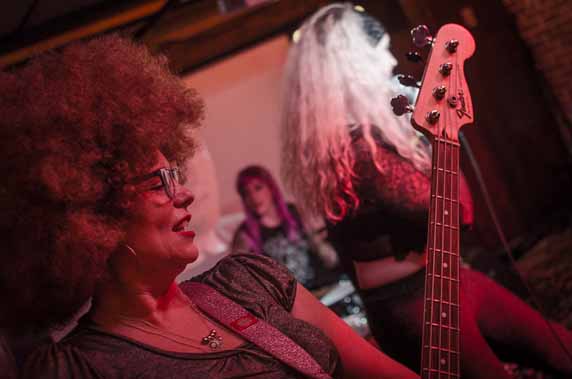 Petty Morals
The dance crazy gals in Petty Morals immediately stake out their ground. Taiphoon and JC's tag team vocals build the verses up into high kick choruses. Into You revels in the sweet spot confusion of romance. The Car's, Let's Go, gives the band's semi-secret weapon, Allison Wonderland a chance to surf the new wave synth lines. The crowd is loose if not exactly burning up the dance floor.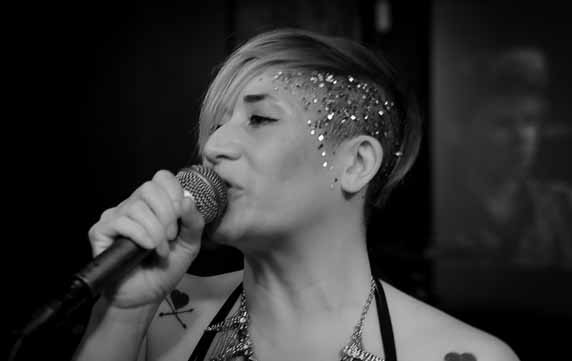 Petty Morals
LoWreck's drums make it hard to resist the beat. Ivahna takes her wild 'fro and the big bass to the floor all night long. These gals have a butt-shaking agenda and it doesn't involve a lot of guitar heroics. It seems like I can always use a little more Chrissy V. in the mix and tonight is no exception.
Petty Morals twist the crowds' wind up keys. They careen from Keep It Down to Saturday Night Slacks to the Go Go's We Got the Beat. Put on your red shoes.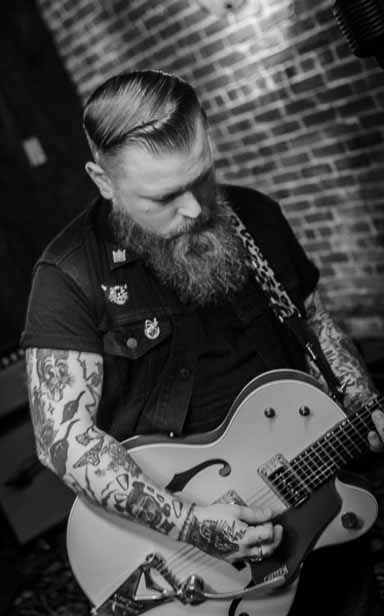 Diablogato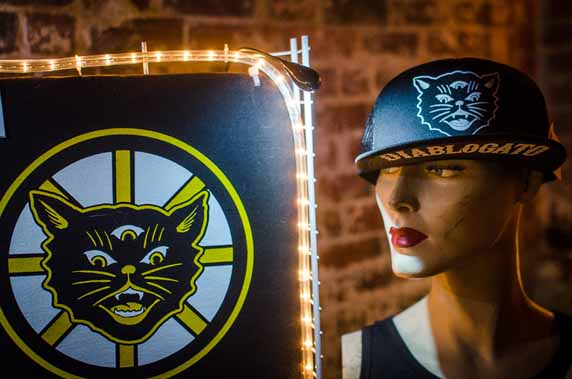 Diablogato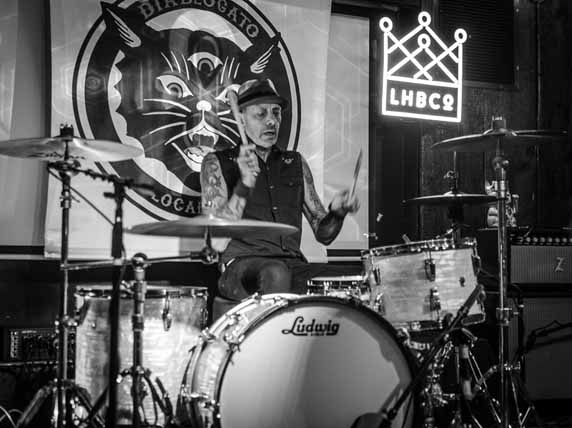 Diablogato
Diablogato
Diablogato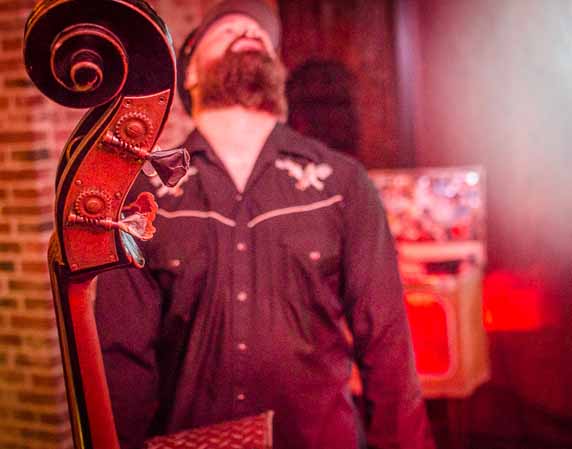 Diablogato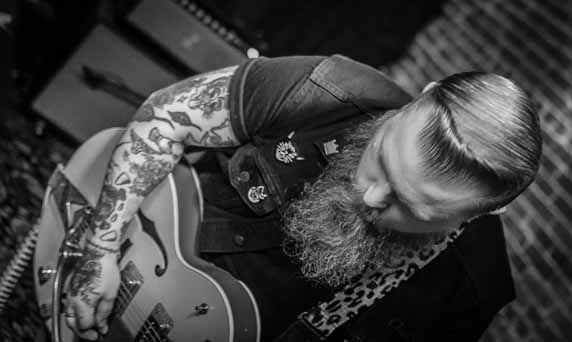 Diablogato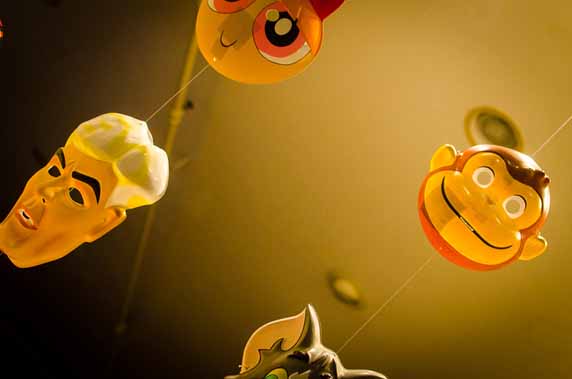 Diablogato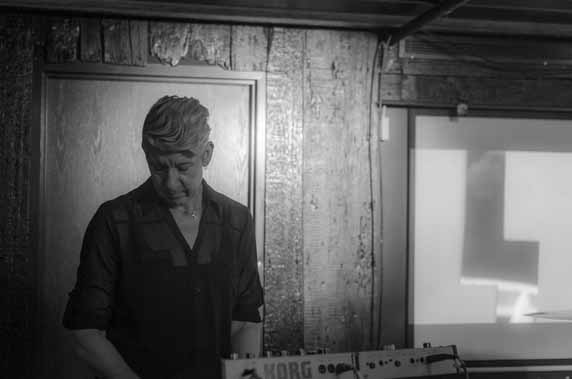 Petty Morals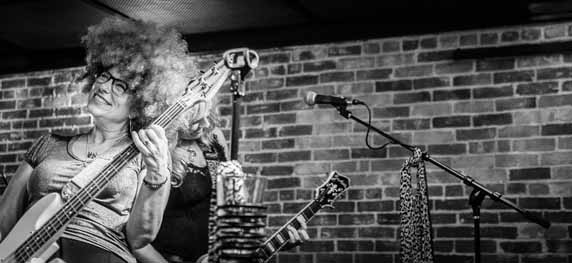 Petty Morals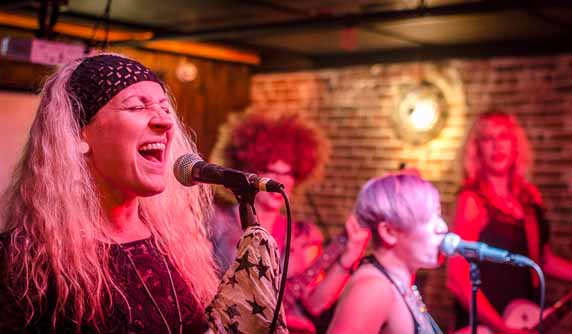 Petty Morals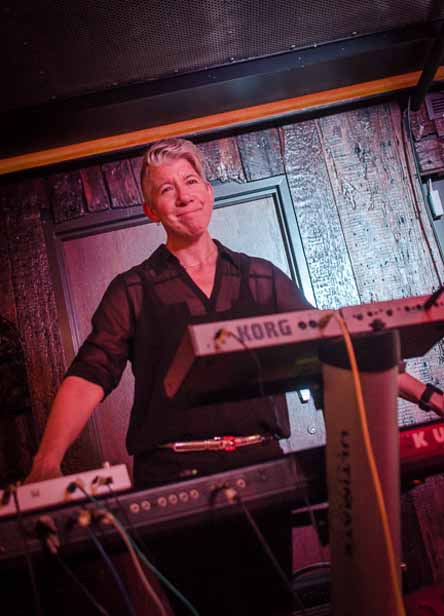 Petty Morals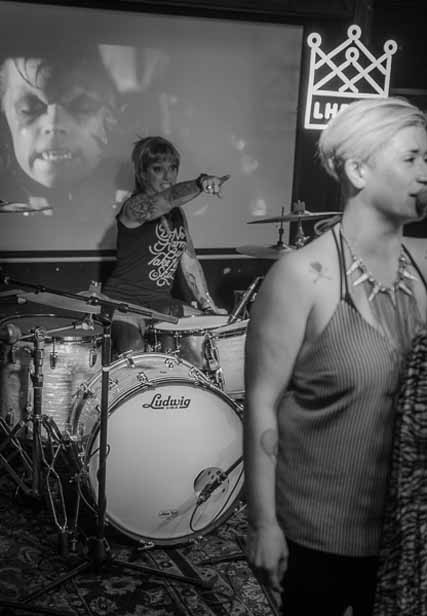 Petty Morals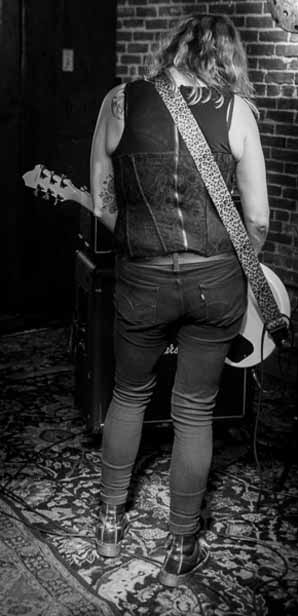 Petty Morals