Jay Allen's Messaround
Plough and Stars
October 9, 2016
My second Sunday night Messaround. Jay and Justine do the hosts with the most thing. Everyone gets to dig into their back catalog and root around there quirky favorites. Prez hit on Sink the Bismark and All of Me. Justine's daughter took the solo of the night award. Evan mucked about and kept the pace light and loose. Great way to wind down from last week or up for next. Check the Plough schedule for the next variety show.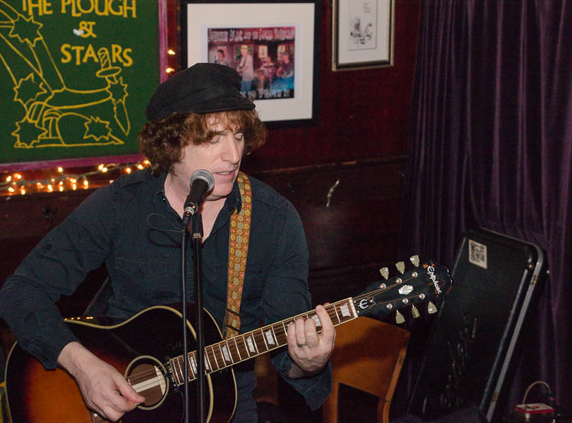 Evan Shore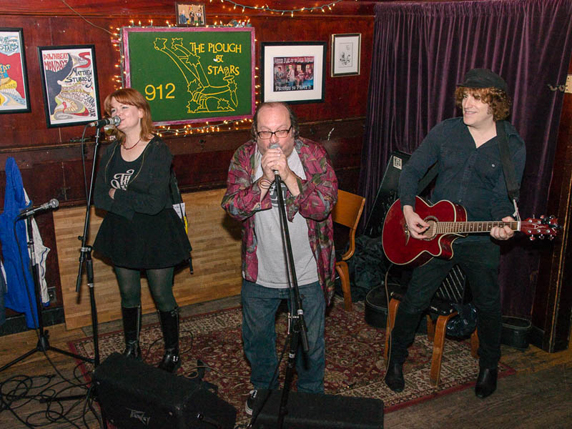 Messaround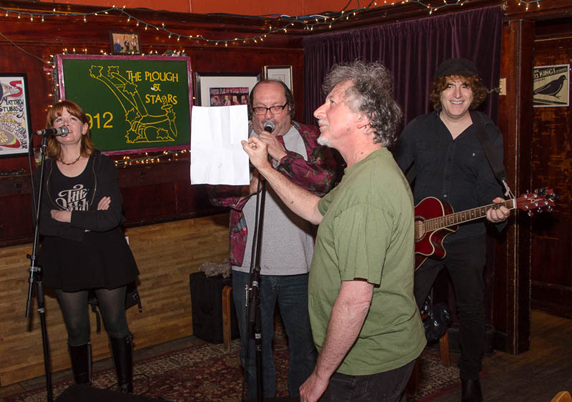 Moose at the Messaround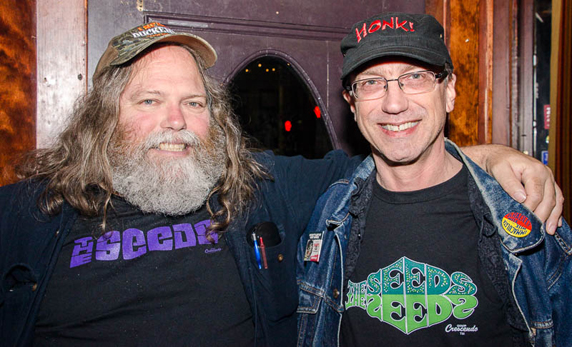 Kenne Gizmo and Keith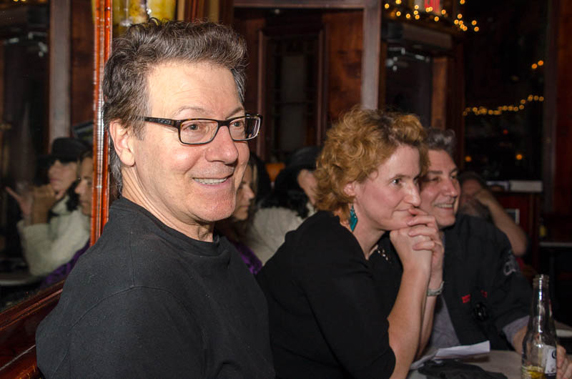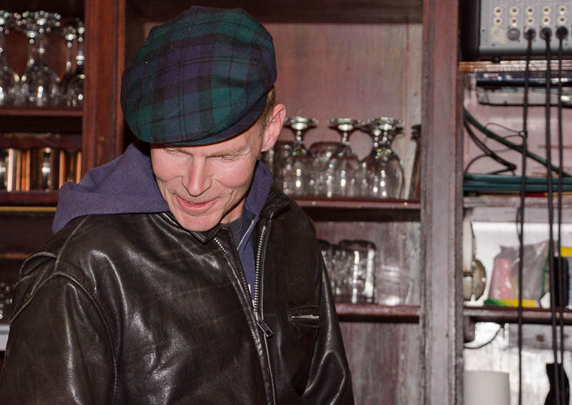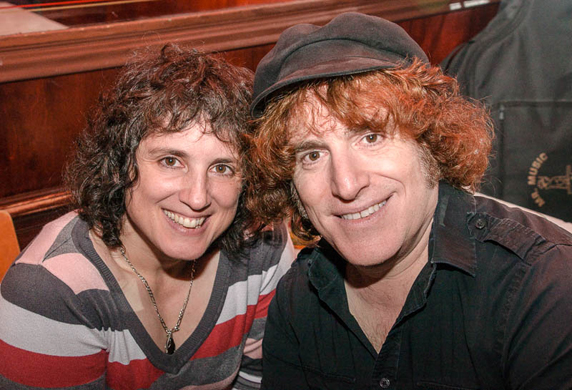 Linda and Evan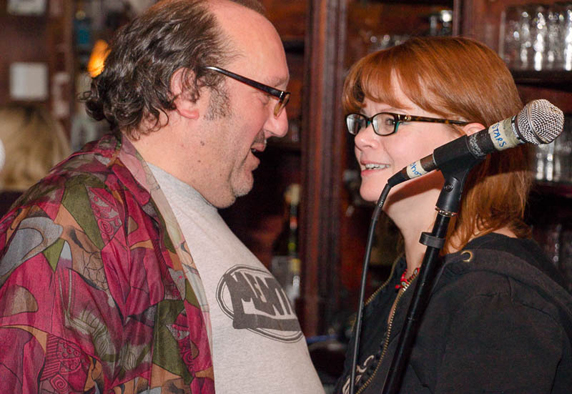 Jay and Justine
Kenny Kaiser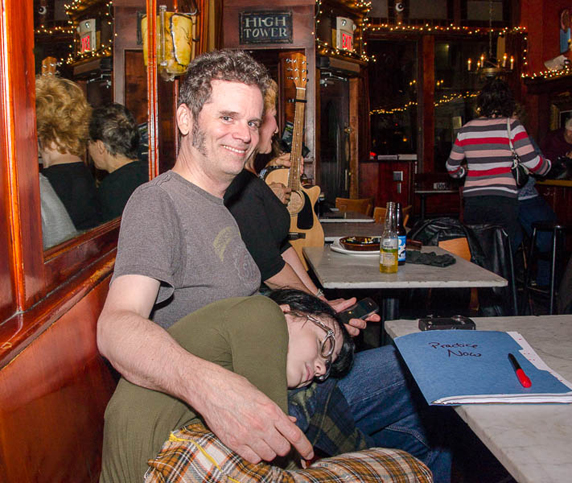 The excitment of the Messaround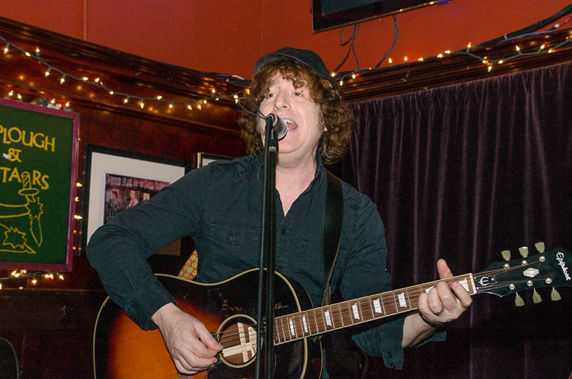 Evan Shore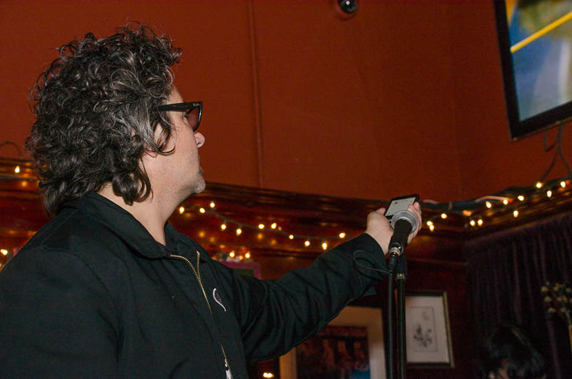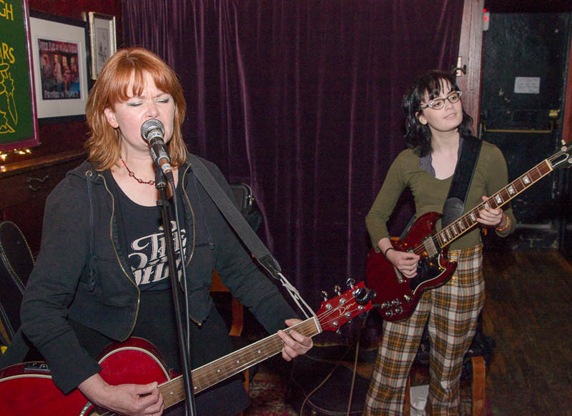 Justine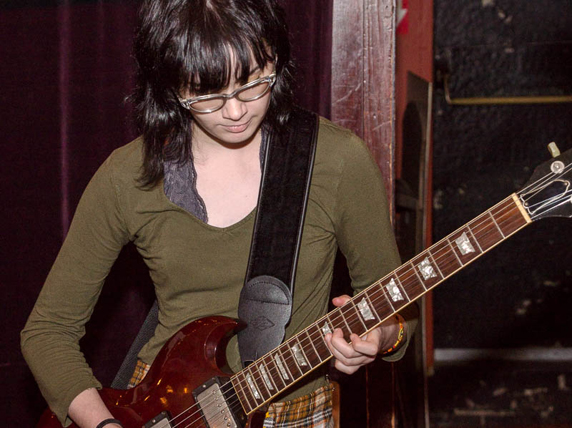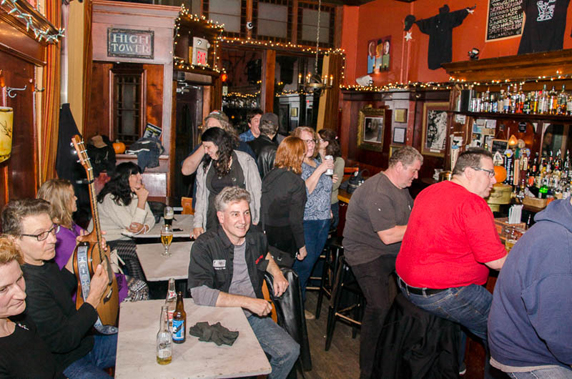 Kaiser in the crowd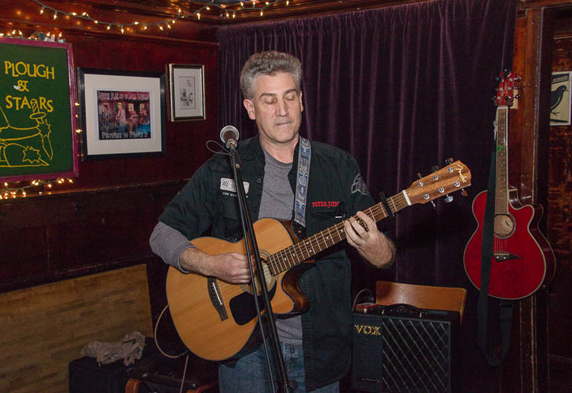 Kenny Kaiser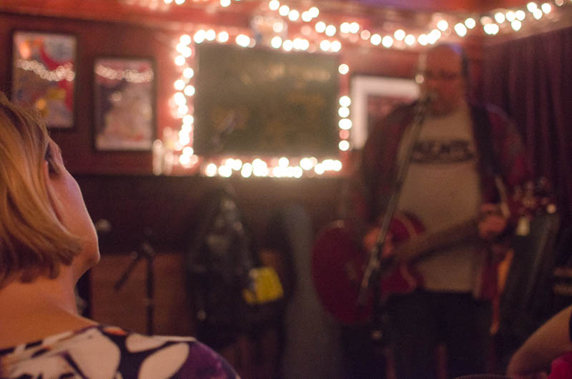 Messaround
---
home | interviews | photos | features |BGN issue list | reviews
links | contact us
Copyright © 2016 John Keegan. All rights reserved.