The Velvet Underground
Kendall Square Cinema, October 2021
Field Day Duo
Lily Pad, Cambridge, MA, October 10, 2021

The Velvet Underground documentary is only playing through October 28th but it's worth your time to make the trip into Kendall Square. The screen is not huge but it's bigger than your TV and the sound system is decent. If you love The Velvet Underground, and if you're reading the BGN that's kind of a given, you'll dig this flick.
Sure, there are debatable issues - the slap dash, cut and paste, multi screen, now only slightly Avant cinematography, the things left in and the things left out, and the lack of any complete performances but these a quibbles when measured against the whole. The cinematography highlights the New York cultural milieu in the mid 60's and the major minor role that the Velvets and Warhol played in the nascent downtown scene.
It's easy to see how you could follow this movie in a number of fascinating directions. Turn left and you have Warhol and the Factory crowd, turn right and you can mine Lou's post Velvet career. Head north to find John Cale as a solo artist, especially his early, groundbreaking, minimalist drone collaborations with Lamont Young, Tony Conrad and Marian Zazeela as the original Dream Syndicate. Head east to find the Germanic Queen, Nico.
The Velvet Underground doc is a treat for the eyes, the ears, and the head. It catches Rock on the cusp of one of its most important transmutations. See it at the theater if you can although it is available to stream on Apple TV.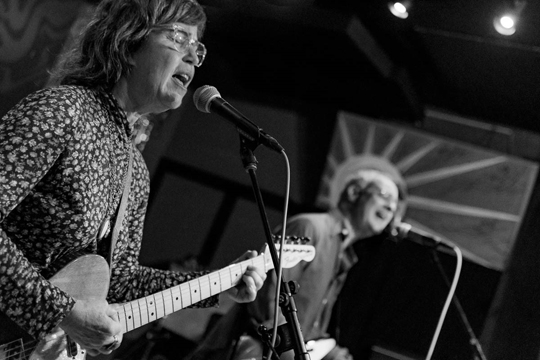 Field Day Duo
I caught the Field Day Duo at the Lily Pad in Cambridge back on October 10th. As a band they keep the arrangements clean so the duo format didn't require them to strip off too many clothes. These guys, especially in the duo format, are not going to blast you against the wall with volume or histrionics. They sound like a great party guest, intuitive, articulate, slyly funny and charming. And, the appropriately named Ken Field sat in for a couple tunes.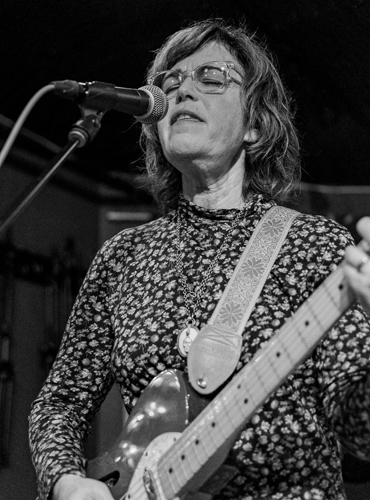 Joan Anderman
They run a continuum between Anderman and Zedek voiced tunes where the back and forth and witty repartee highlight their screwball comedy connection. Their lowercase, heart on sleeve lyrics a la "The Hardest Part", coupled with an occasional barbed piss off like "Finished With You" and their credible musical and personal interplay might just be the thing to hit the refresh button on your pandemic
They have a new, gotta make it on radio, single 7", Everything, Everyone / The Next Day on Bandcamp. It's just waiting to slip into your stressed mind.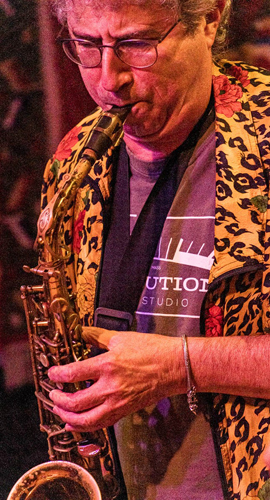 Ken Field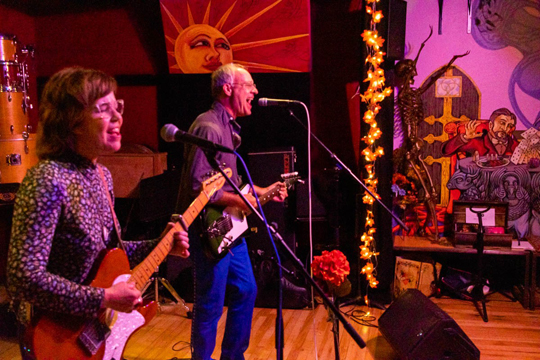 Field Day Duo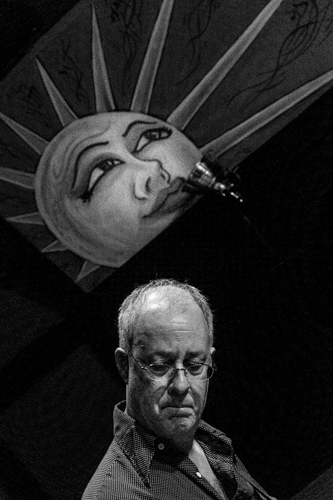 Dan Zedek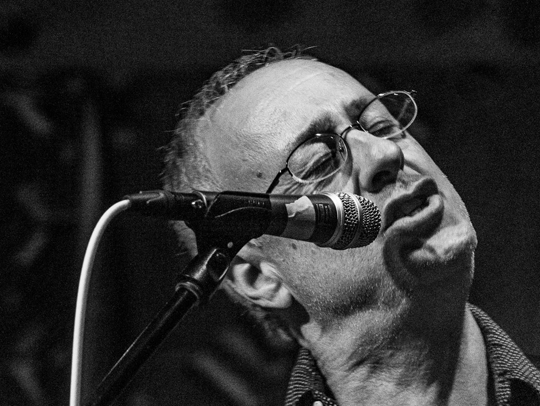 Dan Zedek