The Damned
The Royale, October 25, 2014
Review and photos by John Keegan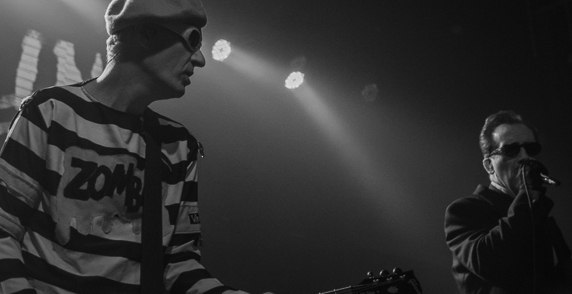 The threat of damnation is always with us - so why not The Damned? Like eternal damnation, they are well practiced, know our weaknesses, have a deep oeuvre and never really go away. So much the better for those with the mark. Captain Sensible and Dave Vanian brought their relatively stable, later day incarnation with Pinch on bass, Stu West on drums and Monty Oxymoron on keys - to town for a bit of Halloween ritual mayhem.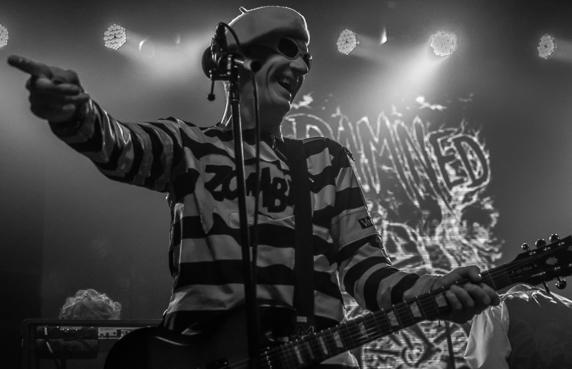 Who are we to defy ongoing damnation? These guys beat the Pistols with arguably the first English punk single, album and trip across the pond. They're a legacy act with an actual legacy. The Damned have been credible and influential from the moment the needle hit the grooves of New Rose through their early 80's skin graft move into the goth vanguard. Damnation may not be at the height of its creativity, but it still knows how to throw a party when it rolls into town.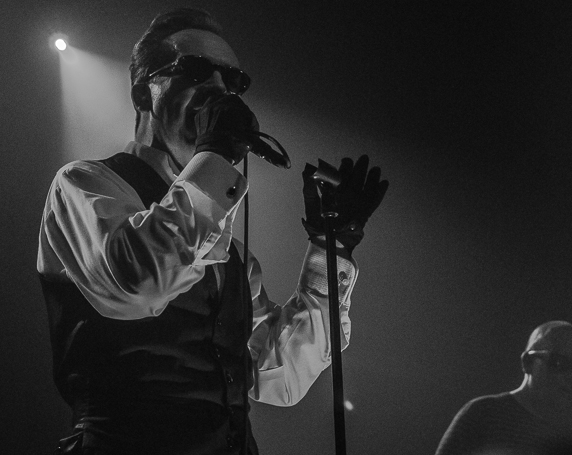 The Damned cranked through what Vanian called an "eclectic" set. They hit some keys heavy, season appropriate, gothic set pieces like Dr. Jekyll and Mr. Hyde, 13th Floor Vendetta and Curtin Call. They did Disco Man from the Friday 13th EP. They hit the hits hard and fast, Neat, Neat, Neat, Smash it Up, Love Song, and New Rose. The crowd jumped on the choruses and the Arthur Murray grads dug every genteel slam and twist.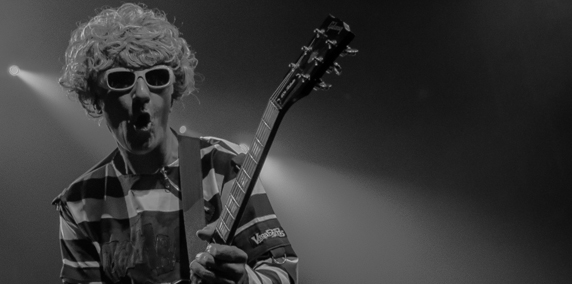 The Captain maintains his antic sense of play. He dons a Pythonesque old lady's wig that is sacrificed to the stage. He thanks someone in attendance for lending him the brown SG he is using. The man is a catchy riff machine and they are on full display for our listening pleasure. Vanian floats through the scene in a pencil moustache, Savile Row bespoke vest, tux and tails with high waist trousers and visible means of support. His still supple voice is all theater on the Grand Guignol tunes and clipped and quick on the rockers. The rhythm section moves easily between the two.
The crowd is Damned and they love it.