The Dictators, Little Billy Lost, The McGunks
Alchemy, Providence, RI
November 8, 2022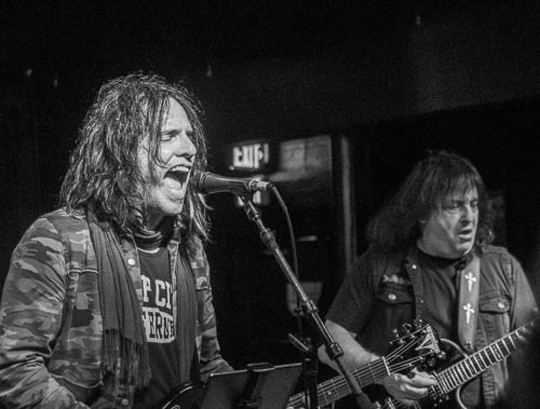 Keith Roth and Ross the Boss - The Dictators
The Dictators have decided to conquer the world again. Scott Kemper has had to call it a show after having been diagnosed with early-stage Alzheimer's. He's been replaced on vocal and guitar by long-time rocker, producer, and DJ Keith Roth. The man behind all those seminal early punk tunes, Andy Shernoff, is back on bass and vocals. Albert Bouchard is manning the batterie.

I can't say that the departure of Manitoba and Kemper is not a minor change. The band's shows over the past 5 + years have been incendiary. Suffice it to say that the new band is retooling.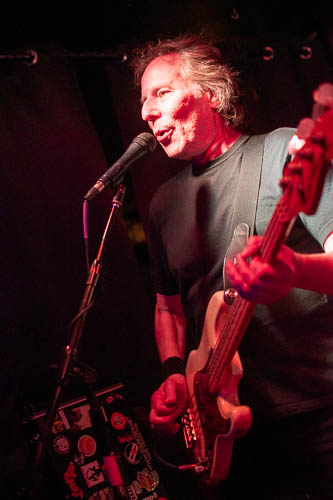 Andy Schernoff - The Dictators
The relatively small room and crowd are indicative of a period of transition. Since it's Sunday I'll risk a sports metaphor. Think of the Pats and Mack Jones. The talent is there but the boys need some time to reach the collective juggernaut heights of the past. This is particularly true of Shernoff and Roth. Both hold a handful of rawk bonafides but at the moment they seem somewhat emotionally laid back.
This is not a criticism of their playing. Both were solid and compelling in their way. It would have been interesting to see them do a Saturday show in Boston rather than an election Tuesday show in Providence. That said, the show - with so many great tunes - "Weekend", "Baby, Let's Twist", "Who Will Save Rock and Roll", a couple of likeminded new tunes, BOC's "Dominance and Submission", and the Velvet's "What Goes On" all had a rough and tumble small club vibe.
It will be interesting to see where the new collective takes the legacy.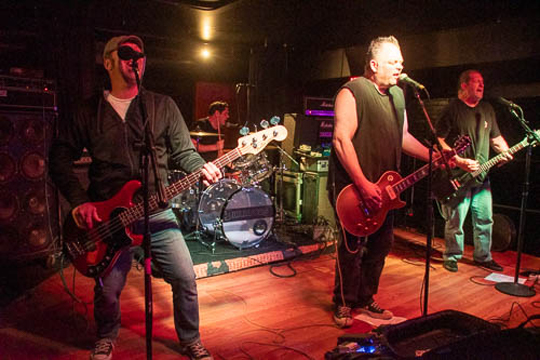 The McGunks
The McGunks got the place lurching about with their mix of Oi'ed up punk and alcoholic beverage toons. In your face and a lot of fun. They could get a room full of hooligans jumpin' and singing. Surprise of the night - when they broke out a cool three-part harmony chorus.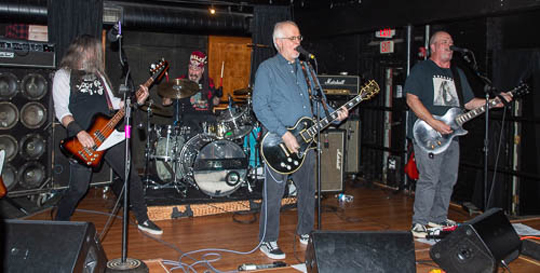 Little Billy Lost
Little Billy Lost did their part in the middle with a rockin' batch of new-to-me tunes. It's always a blast to watch Pineau and Melanson trade licks. Smitty always kills it behind the band and Patrick and his monster-sized bass jump around like Gandalf at an unexpected party.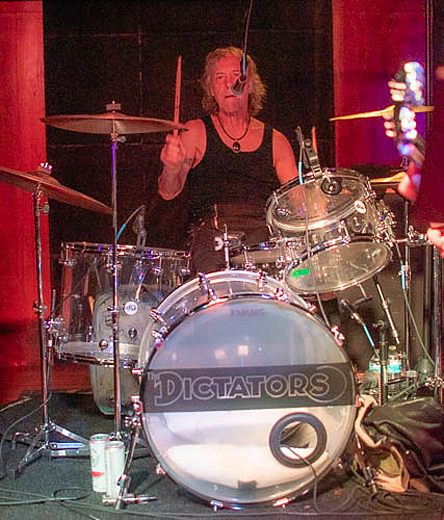 Alan Bouchard - The Dictators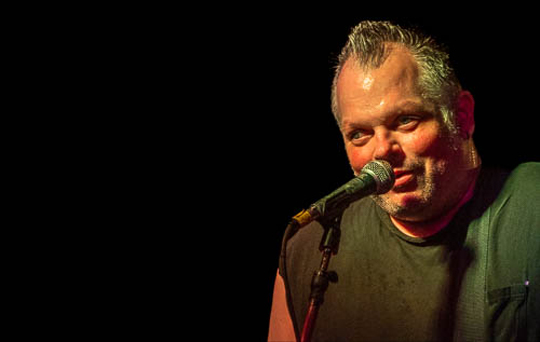 Bob McGunk - The McGunks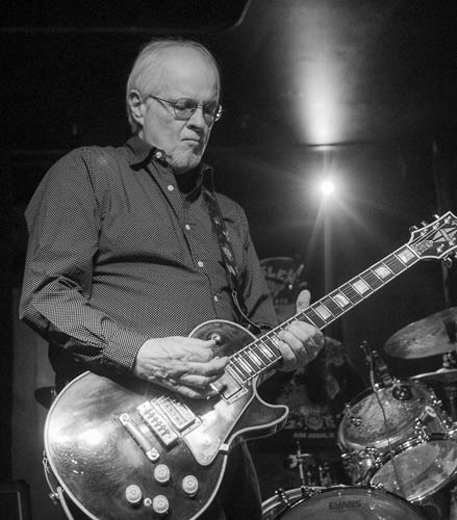 Fred Pineau - Little Billy Lost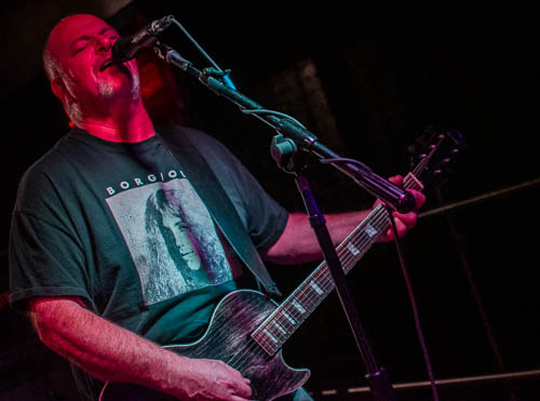 James Melanson - Little Billy Lost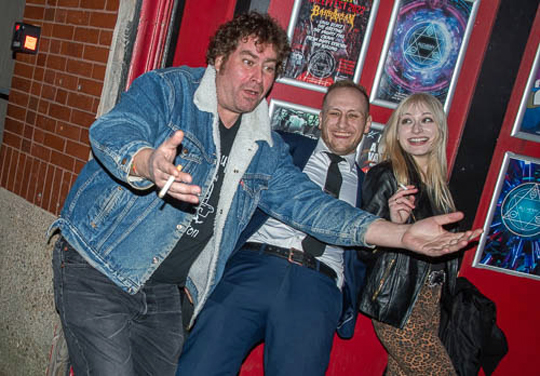 Joe Packard and friends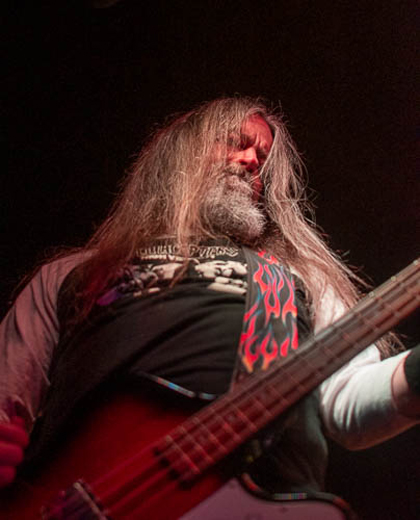 Patrick Moynihan - Little Billy Lost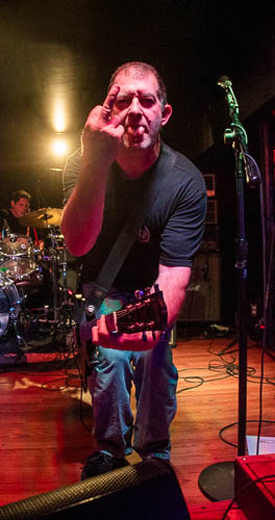 Pete McGunk - The McGunks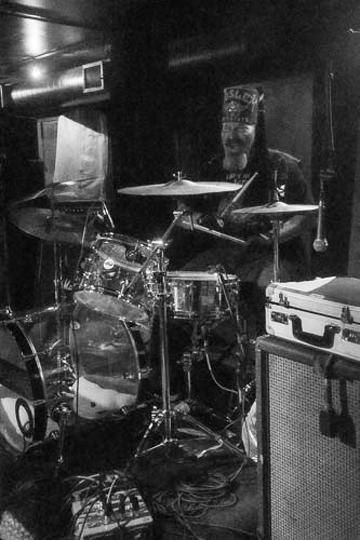 Smitt E Smitty - Little Billy Lost