The Cocktail Slippers and Diamond Dogs
The Burren, Somerville, MA & Gino's Portland. ME
November 10 & 11, 2023
also....
Ivan Julian at the Burren and Handsome Dick Manitoba at Sammy's Patio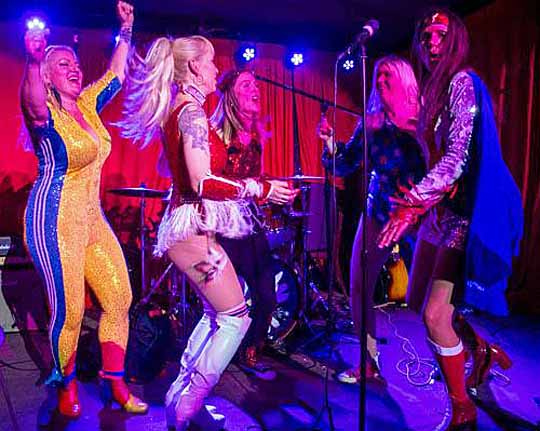 Cocktail Slippers
The boys of summer and the boys of fall would be in better shape if they let Bootleg Dan pick their prospects. Here are three quick examples (to make deadline) in reverse order. Dan reached into the Scandinavian cabinet and pulled out a couple of prime bottles to share at the Burren in Somerville and Geno's in Portland.

The Cocktail Slippers are an all-gal contingent from Norway. Their family tree goes back to Shangri-La's, The Pleasure Seekers, The Runaways, Go Go's, The Donnas, and, apparently given their fashion sense, the Glow wrestlers and the Marvel Universe. They bound onto the stage sporting an assortment of capes, boxing robes, one pair of red glittered lips, and a DIY Ace eye ornamentation. They go by their noms de rawk: Hope (vocals), Rocket Queen (guitar), Vega (guitar), Sugar (bass), and SMASH (drums).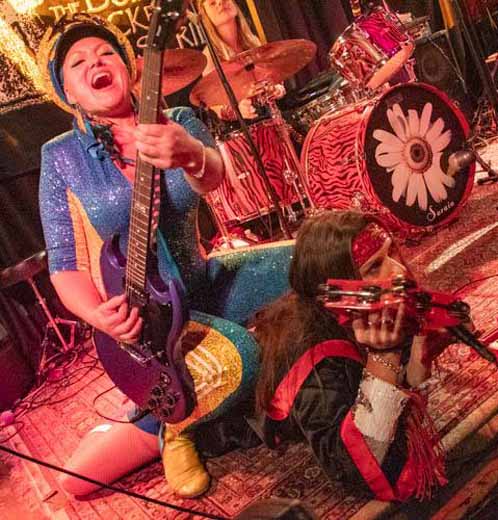 Cocktail Slippers
You can't deny the kitsch factor of the costumes but, like Kiss, GWAR, and McSabbath they flaunt them with a nod and a wink, and superpowers set to crunchy fun. It would all be a bit of a gimmick if they didn't bring the goods on stage. They were a blast at the Burren and the crowd was right there with them. But, at Geno's, they could have been wearing jeans and tee shirts because they were on fire.
Their twin guitars were set at 11. The vocal harmonies were sweet and tart. They exuded pop-punk smarts and attitude. Cocktail Slippers have their niche and they fill it with exuberance and panache. That said, they are not one-trick ponies. They slow it down once or twice for a touch of heartbreak and every now and again a hint of country seeps into the vocals. That little jut from the stage at Geno's was put to good use and gave everyone a chance to get up close and personal with the audience.

The band has been around since 2001. They have a handful of disks on Wicked Cool. They were heading to NYC to record a couple of singles with Little Steven. They put a fresh spin on a time-honored genre. Their Portland show was one of my favorites of the year. Follow them. Bring your daughters to the slaughter. Get 'em while they're wicked hot.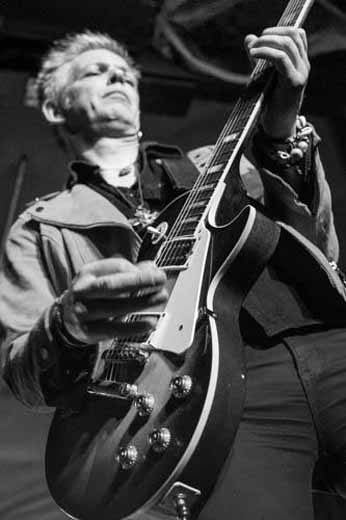 Lars Karlson - Diamond Dogs
Diamond Dogs hail from Norway's southern neighbor Sweden. They are a '90s vintage. Think a fine mix of Stones, Faces, garage, hard pop, Rockpile, and post-Mott Ian Hunter.
Leader Sulo Karlsson has a sharp pen, a great ear for melodic rock, and just the right amount of burgh on his vocals. Lars Karlsson on guitar keeps his solos compact but high-wire exciting and endlessly inventive. Henrick Widen eschews a keyboard stand and uses his knees and legs which allows him to play the keys like a body appendage. He comps in all the right ways, organ, honky tonk piano spiced with a little spazz jazz all suited to the stylistic twists in their catalog. Special award for best beard.
Janne Borgh on bass holds down the low end and Fredrico Da Costa compliments and contrasts on busy bashed drums.
These guys have quite a following in Europe. They certainly deserve more ears stateside. Check out the sprawling Slap, Bang, Blue Rendezvous, or their latest, About the Hardest Nut to Crack.

Ivan Julian at the Burren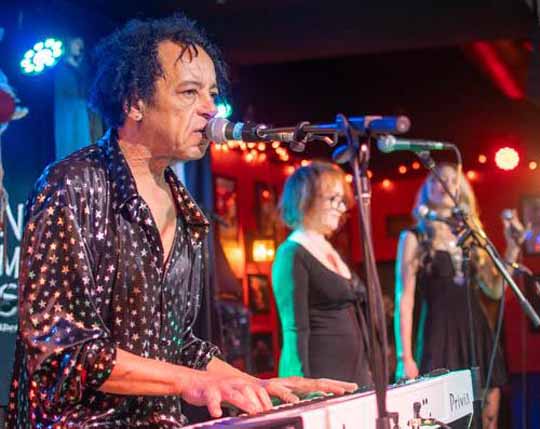 Ivan Julian
I always get a little nervous when a rocker shows up with an acoustic and a keyboard. No need for concern. Ivan and his two backup singers kept it compelling with the soulful gospel of "Swing Your Lanterns", NYC punk of "Suck My Heart Out with a Straw", and a little country.

Handsome Dick Manitoba at Sammy's Patio in Revere.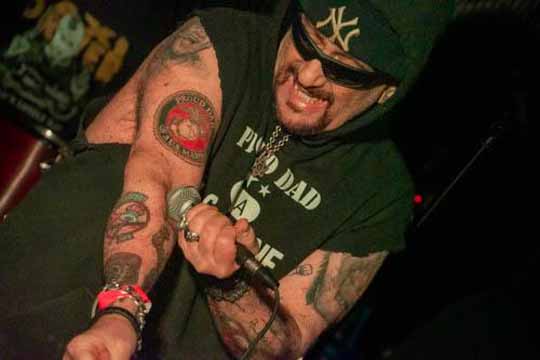 Handsome Dick
The band was killer! Handsome Dick was game but seemed a tad tired. He tortured the band like a punk Buddy Rich. They tour through "The Party Starts Now", "Avenue A", "Baby Let's Twist", the Flaming Groovies' "Slow Death", "Faster and Louder", "Two Tub Man", "Stay with Me" and "Who Will Save Rock and Roll?" The audience was small but motivated. "Two Tub" and "Stay" with Me were the highlights.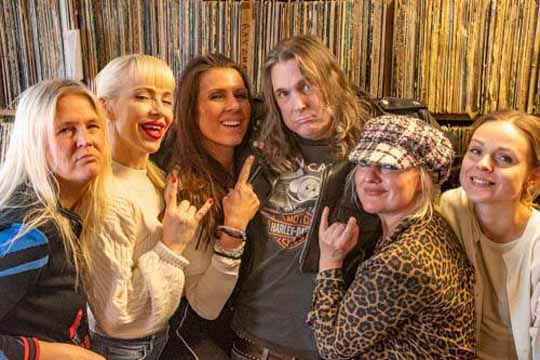 Cocktail Slippers with Brian Young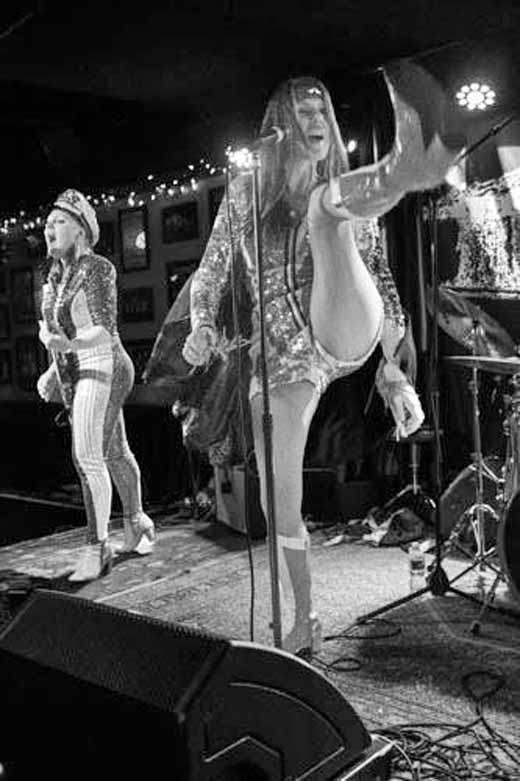 Cocktail Slippers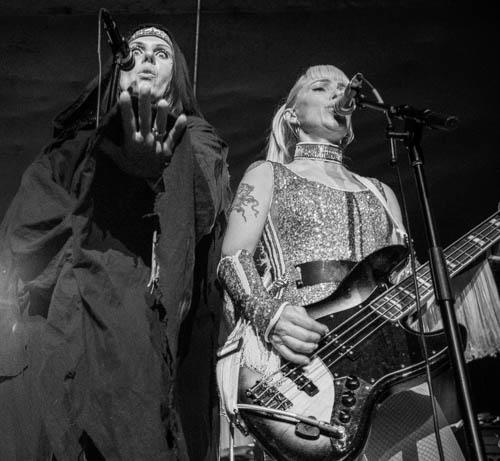 Cocktail Slippers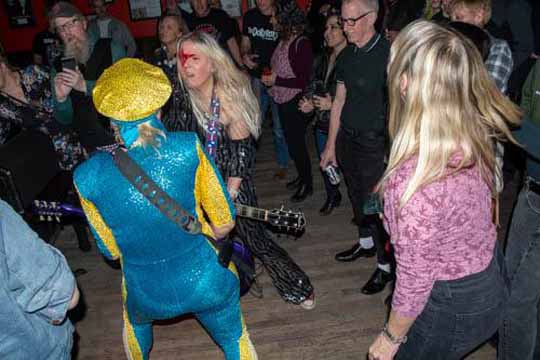 Cocktail Slippers

Rocket Queen - Cocktail Slippers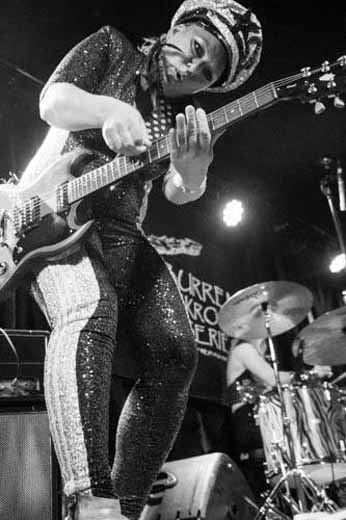 Rocket Queen - Cocktail Slippers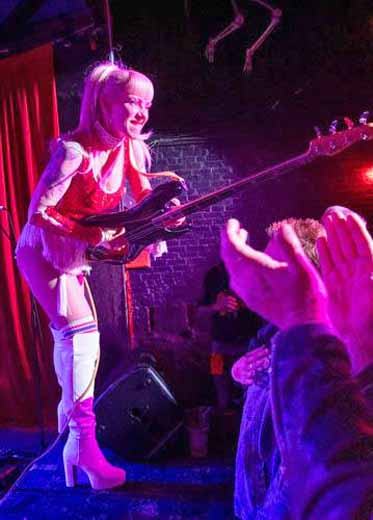 Sugar - Cocktail Slippers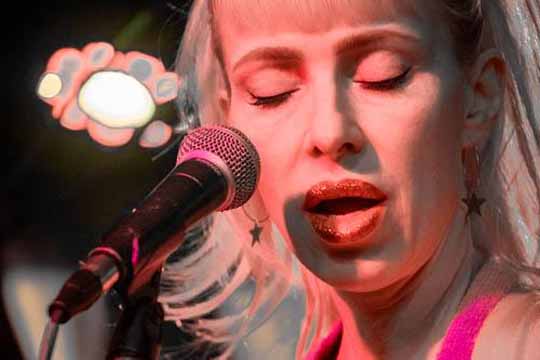 Sugar - Cocktail Slippers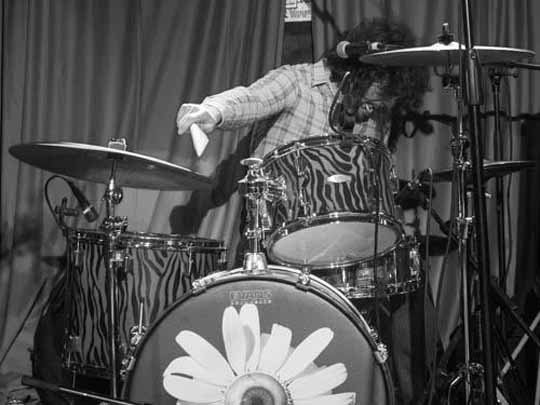 Fredrico Da Costa - DiamondDogs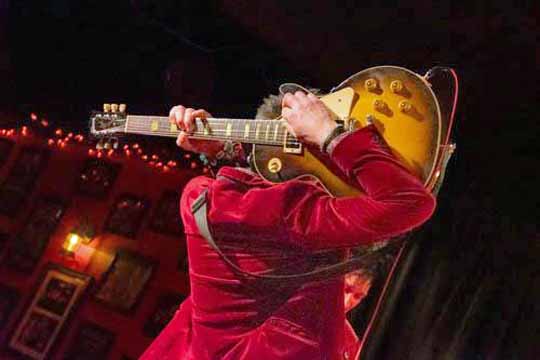 Lars Karlson - Diamond Dogs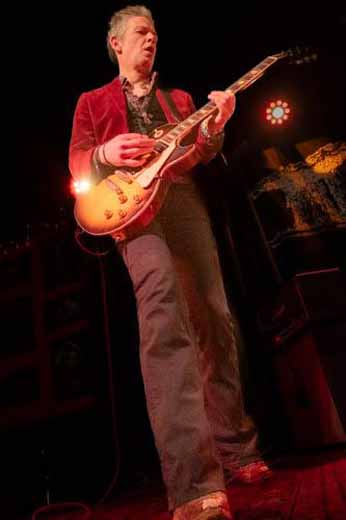 Lars Karlson - Diamond Dogs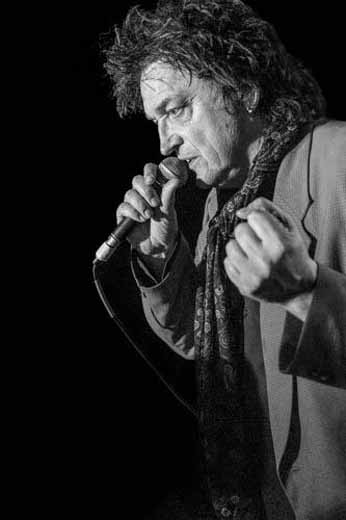 Sulo Karlsson - Diamond Dogs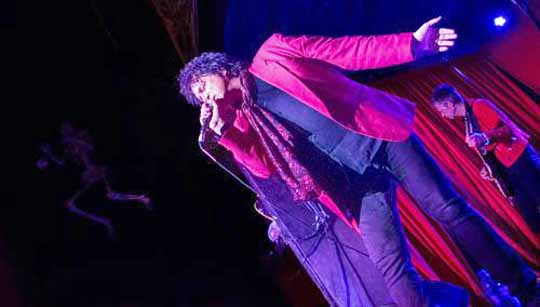 Sulo Karlsson - Diamond Dogs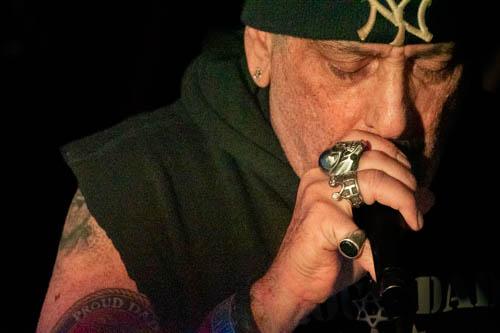 Handsome Dick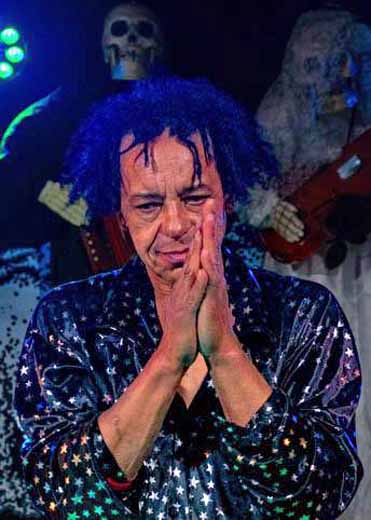 Ivan Julian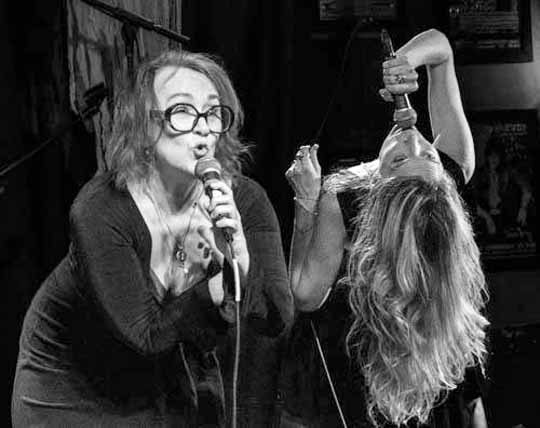 Background singers - Ivan Julian