Guitarmy
Once
December 3, 2015
Jen D'Angora's been at it again, curating an exhibit of more of her favorite things. First time around it was Girls in the Garage. This time through it's an equally eclectic collection of local six string gunslingers. The solid crowd at Cuisine en Locale is swing a dead cat and hit a guitar player partial.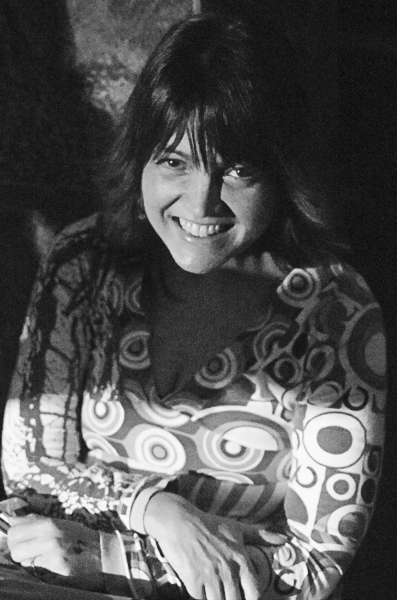 Jen D'Angora
Amy Griffith accompanied by Jittery Jack is first up for me. The short instrumental set keeps the focus on the busy side of Amy's ample rockabilly chops. She blithely move past a couple of breakdowns between lead and rhythm changes and hits the next number.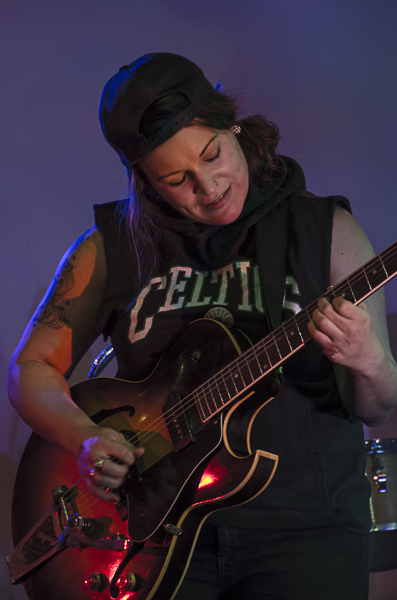 Amy Griffith
Catherine Capozzi kicks off the Axemunkee set with a challenging solo gypsy piece dedicated to her brother. We reap the benefits. Capozzi switches to electric and the band joins her. They careen through a set of episodic, ripped and catchy instrumentals grooving on Hungarian minor scales and their swaying relatives. The kind of music you'd hear at a gypsy caravan camped outside the Knitting Factory.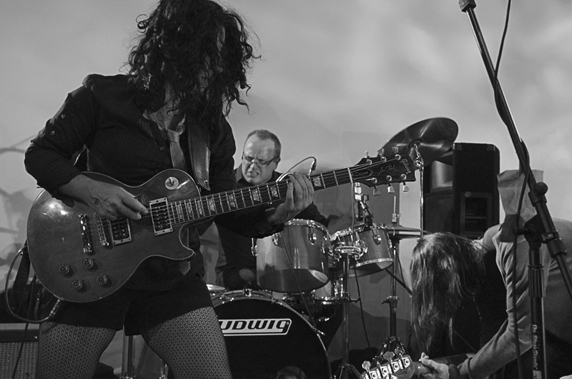 Axemunkee
Charles Hansen, Chris Cote, Jim Janota and Carl Biancucci bring us back to, as Hansen noted after the set, ROCK with an ass kicking run through the cream of Cream. Cote took the vocals and muscle solos, Hansen took the high wires. Janota and Biancucci rattled the bones. The run through of the seldom played S.W.L.A.B.R. was a blast.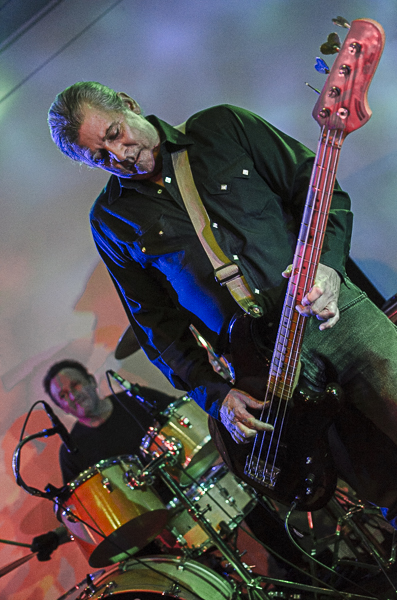 The Cream of Cream
Janota and Biancucci
Russell Chudnofski and Guitarzan brought us back to tightly structured instrumentals with the focus on Chudnofski's multifaceted slide work. He slipped from pop to swing to funk to rock showing off the versatility of the glass tube.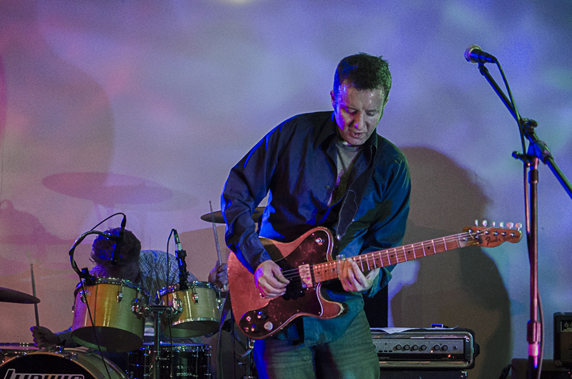 Russell Chudnofski - Guitarzan
Tony Savarino and Scott Tarulli flanked the Savtones. This is another band that can cover any base. Savarino took the clean tone. Tarulli went with a dirtier tone. Fine keys and the tight rhythm section kept it all together. A run through Stevie Wonder's Superstition gave the crowd a chance to shake their funky groove things.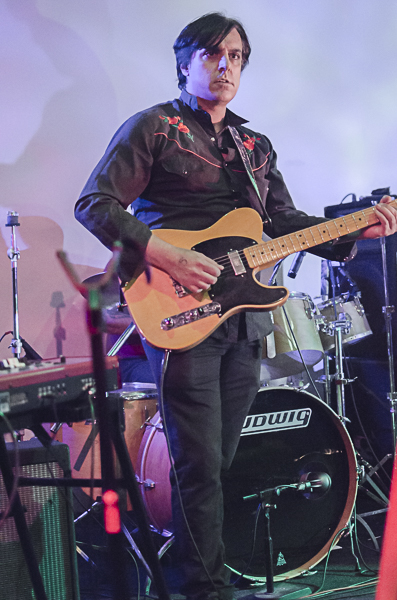 Tony Savarino
Lyle Brewer follows on solo acoustic. After four electric bands that could be a tough slot. Not a problem for Brewer. Thirty seconds into his first tune and the audience close their mouths and open their ears. Brewer hits some beautiful pattern runs that lead into the one chord. His playing could take the edge off Sunday morning and still keep your attention.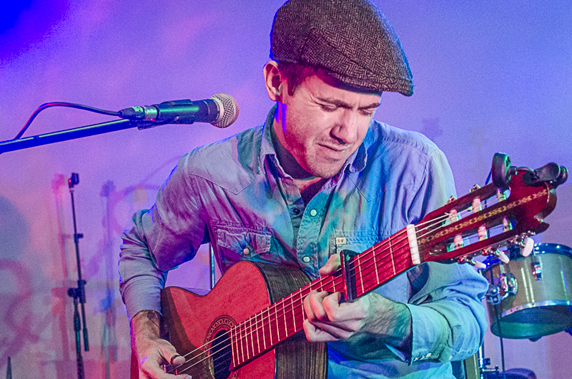 Lyle Brewer
Township brought the local rock. Great hooked up tunes, big choruses, hot guitars and good jams. These guys have a sound that could get your neighbor or co-workers out to a local rock club. They're opening for RFTT at BMH on 12/8.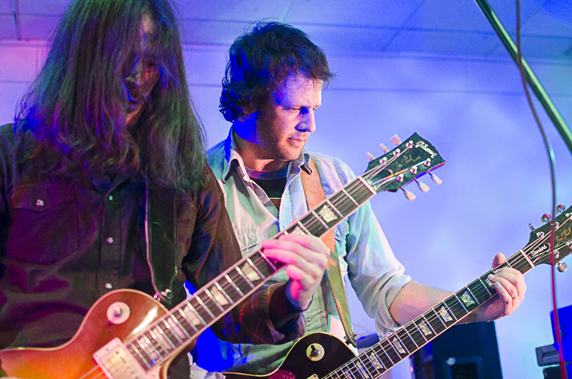 Alejandro Necochea/Marc Pinansky
The night ends with Matt Sullivan and crew taking a too brief run at Thin Lizzy / Jeff Beck. The solo on the Yardbirds Shape of Things is completely delicious and unhinged.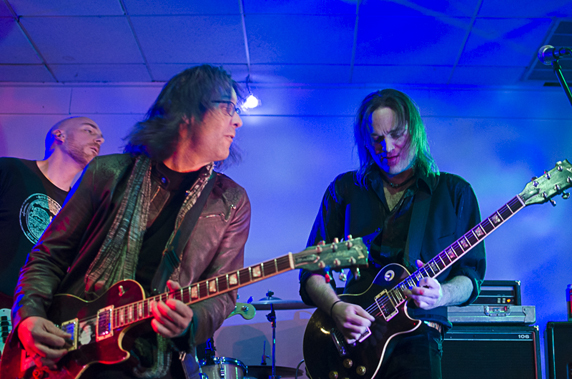 Matt Sullivan/Rodrigo van Stoli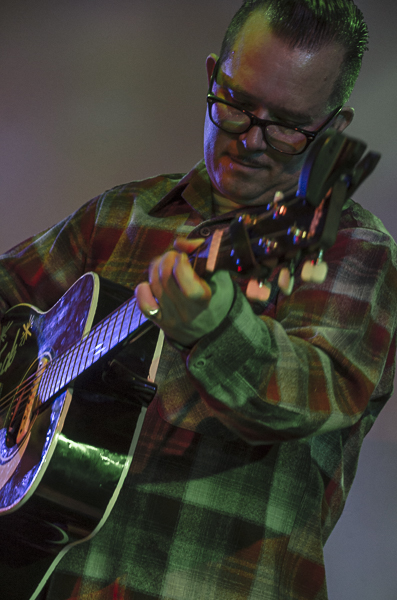 Jittery Jack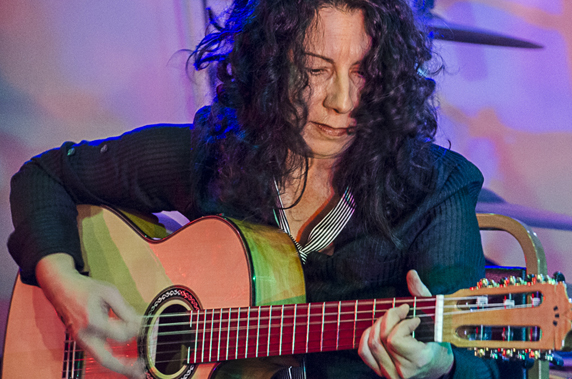 Catherine Capozzi - Axemunkee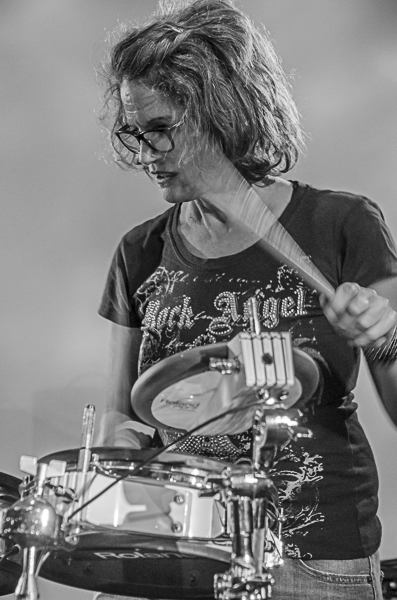 Tamora Gooding - Axemunkee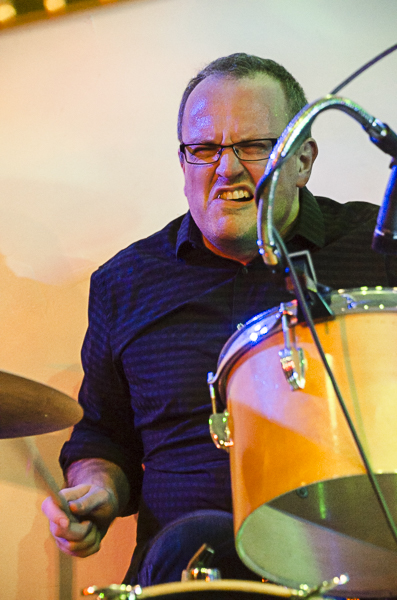 Tamora Gooding - Axemunkee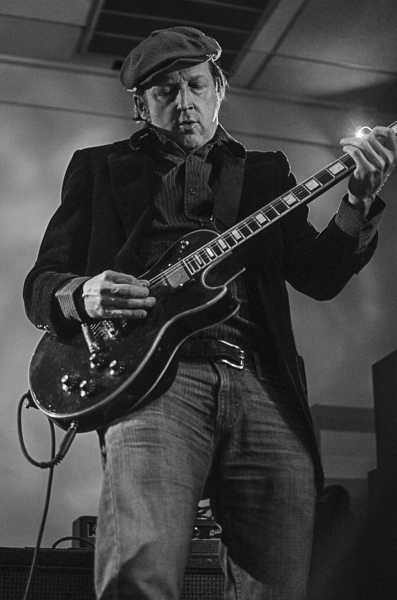 Charles Hanson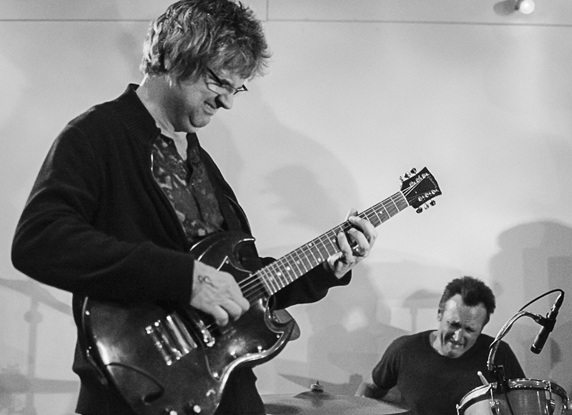 Chris Cote, Jim Janota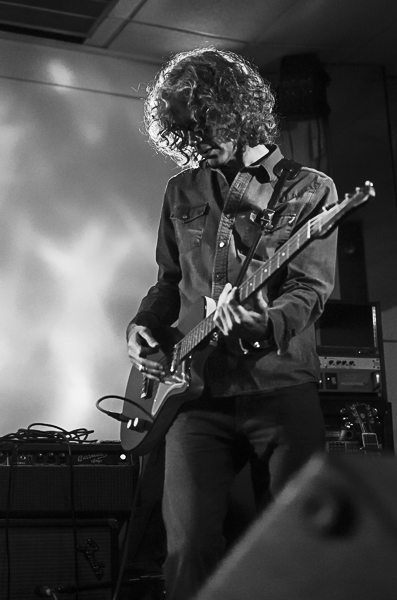 Joe Klompus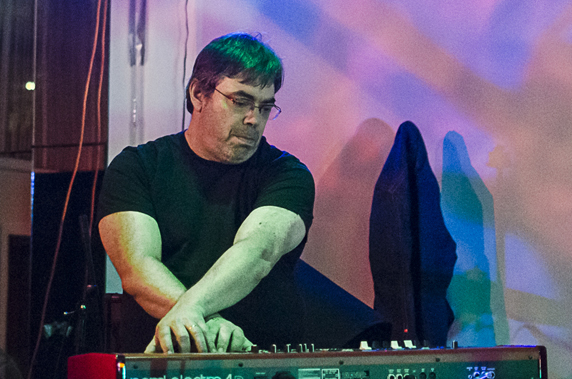 Phil Aiken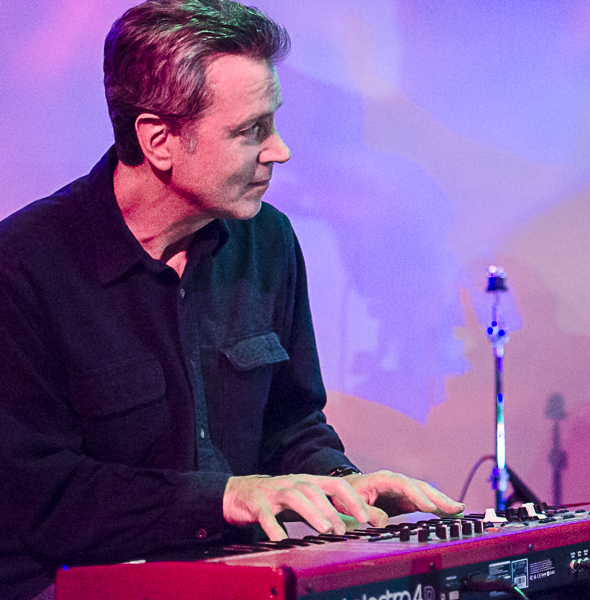 Rusty Scott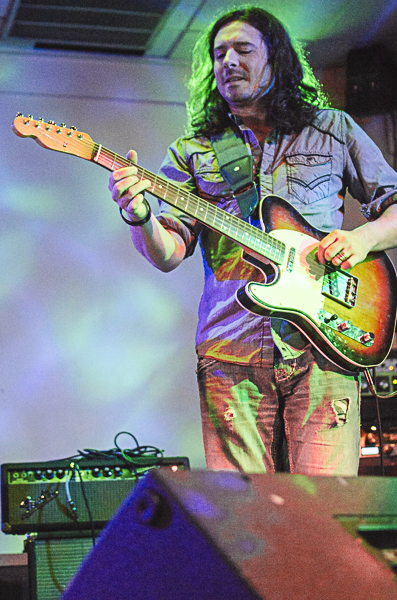 Scott Tarulli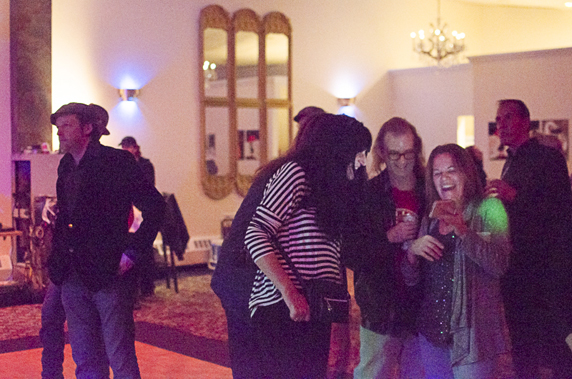 The happy audience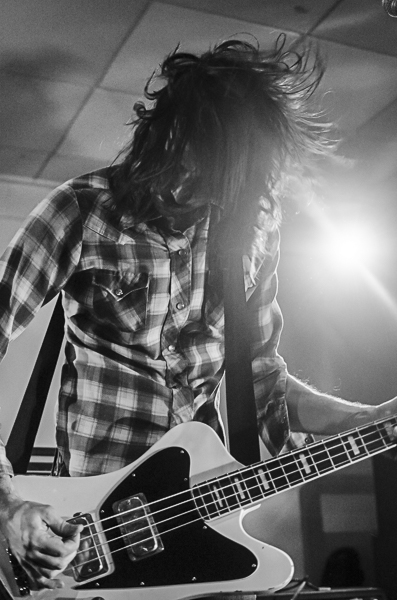 John Sheeran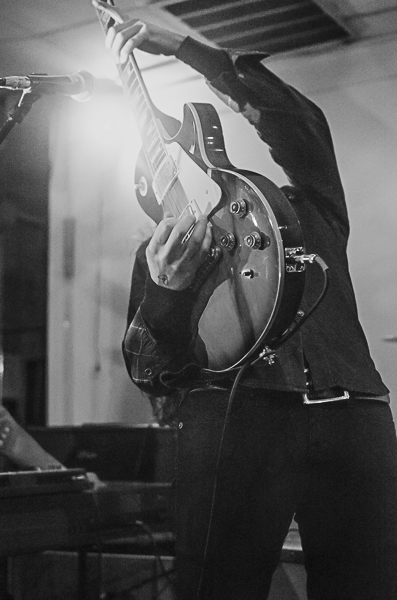 Alejandro Necochea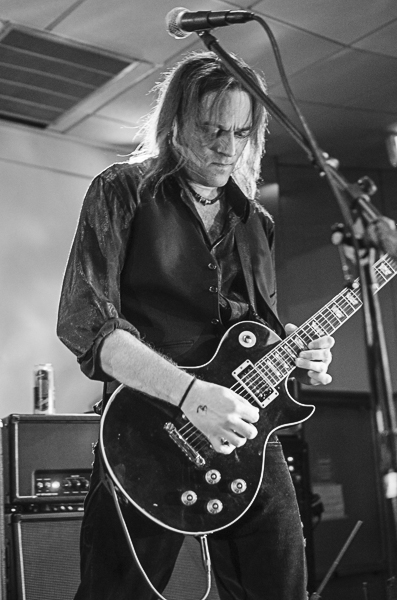 Rodrigo van Stoli