The Real Kids
Titanics
Mr. Airplane Man
Midway, Jamaica Plain, 12/12/14
Review and photos by John Keegan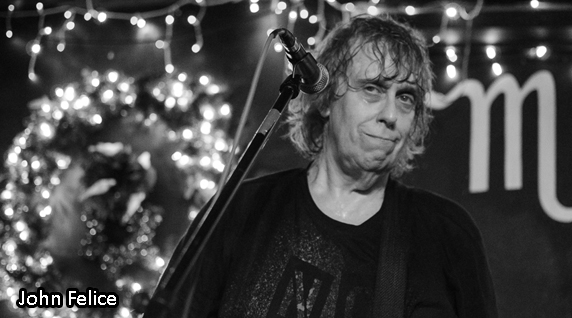 Geminid meteors were pinging off the ionosphere fast and furious all weekend long. They must have heated up the ether if the action at the Midway was any indication. The crowd statistics peak oddly early with the first band on the undercard - the resurrected Mr. Airplane Man. Only caught the last number, but the dirty slide blues was tapped into the celestial energy and the crowd was boppin' and yelping its approval of Margaret Garrett's guitar and vocals and Tara McManus' drums.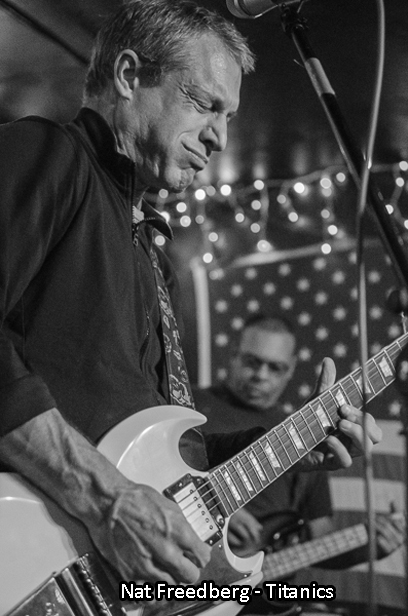 The Titantics hit the yuletide stage hard. The crowd was up for a little holiday family fued. They weren't taking Dave Fredettes' excellent, tart solos laying down - especially when they end with that fast fanning move on all the strings way up on the neck. The crowd was starting to cook. They toss excess energy back at the stage. This was good for all concerned.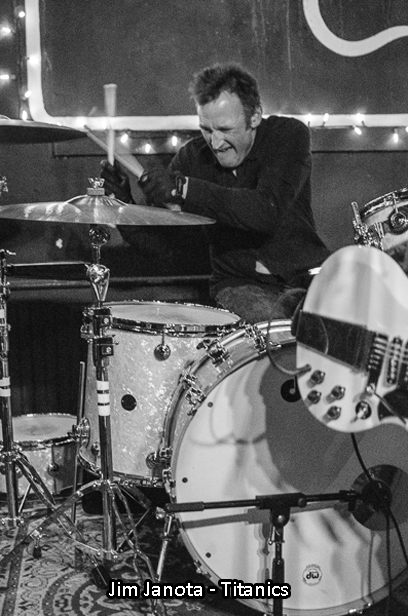 Nat Freedberg pushed on the lyrics, and, in a tip of the cap to holiday inclusiveness, gave the devil his due with a couple of Satanics' run throughs. The crowd was susceptible to Santa's doppelganger and his anti-elves. Jim Janota's drums, Jay Parham's bass and Freedberg's guitar highlight the important points. The crowd's gross motor activity moves up the intensity scale. The energy starts to concentrate.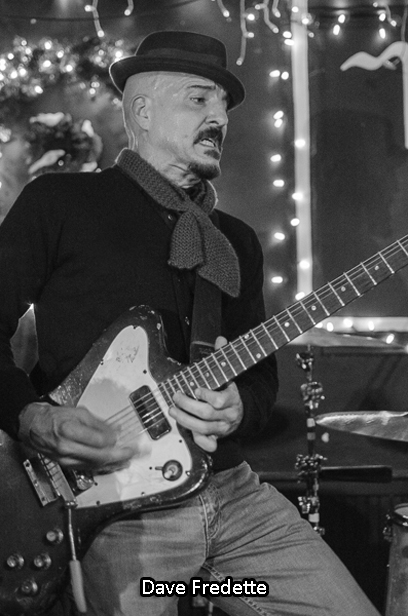 The Midway is such a great dive bar. Just big enough, great sound, cheap drinks, friendly bartenders and great booking. It must seem like home to the Real Kids after their recent pseudonymous residency. If there was a debt of gratitude owed, the Real Kids square up with interest. They plug into the building electrical charge and light that little joint up. They blast off with a staccato and chicken scratch riff that Andy Gill would die for on She Don't Take It from the new disk Shake Outta Control.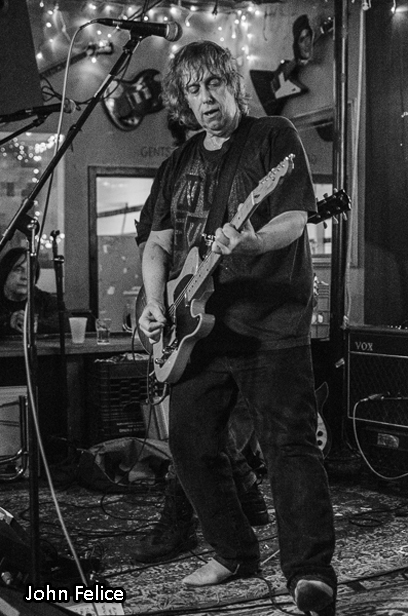 The band and the crowd are two points in one electrical current. The band rip seamlessly between old and new, pre-punk, pathos and pissed. Felice's voice and guitar are strong and energized. The Midway residency has honed the edges of the arrangements. The band is tight. The rhythm section is pumped. In the end, when they flip from the swaying intro into the massive riffs of Who Needs You, the sound lights up like a meteor and blazes through the crowd.