Doug MacDonald Band
Geezer's Garage Night - Granite Street Cafe, Quincy
December 16, 2017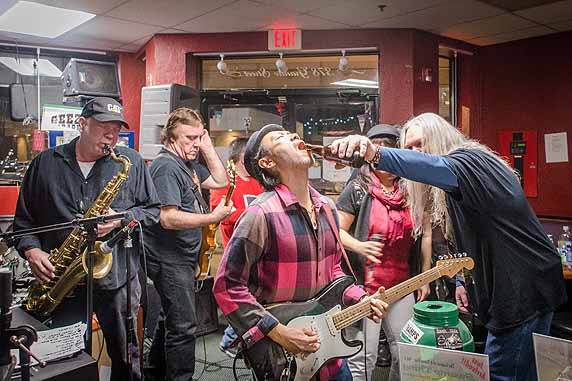 Club Linehan A Go Go with Tokyo Tramps
The Granite Street Cafe is a scraggly local off Furnace Brook in W. Quincy. Geezer (Winston Smith) has rejuvenated Garage Night after a year hiatus. I'm sick as a dog, looped on Nyquil Stingers, missing the Adrian Street bash and playing last with Club Linehan A Go Go. The secret Santa gift of the night is the Doug MacDonald Band. Kenne Highland says he can't believe I never saw him. Glad that's been corrected.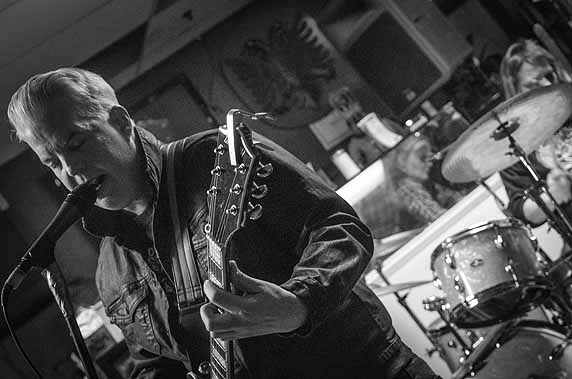 Doug MacDonald Band
DMB is a Flat Duo Jet and progeny affair. MacDonald's red semi-hollow looks sharp and sounds even better. The chords are thick and driving. The solos to the point with a few pretty, swirling patterns dropped in for contrast on the choruses. MacDonald's vocals alternate between a reedy high end and talk-sung hector.
Live, Drawbridge Troll, from 2016's, cracking, Lightning Head disk gives a quick summary of the band's strengths. It acts as a statement of purpose - "A meteor came down/ blew up the van/ the singer's dead/ we're a two-piece band." Patty Short's hit 'em hard drums kick with MacDonald's guitar riff. The hard-luck rock and roll tale builds momentum as it hurtles down the track. Short pounds the two-step throughout. She jumps on the backup vocals and the tune comes full circle with a return to the opening riff and a flash of rockabilly.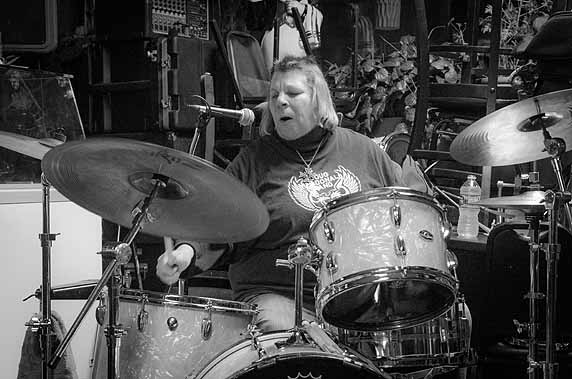 Doug MacDonald Band
The disk allows the two-piece to show its range. Garage, check. Power punk, check. First-rate lyrics, check. Big choruses, check. A touch of light psych, check. The last is especially noticeable in the sweet, danceable soar of the falsetto chorus and the guitar solo that punctuate the appropriately named opener, Atomic Phunk.
MacDonald is not afraid of an occasional shameless, big, catchy hook as he shows off within the hometown setting of Downtown Crossing. He gets his Ray Davies on for the story of "Jason's Record Store". Sad cello laces "Silent Alert". The vocal on Lights On takes its cue from a better Arcade Fire hook. Shark Attack plays like the Sonics on a surf rock jag.
These two have been playing around since 2008. Better late than never. Mea Culpa.
Lightning Head is available in all the usual places.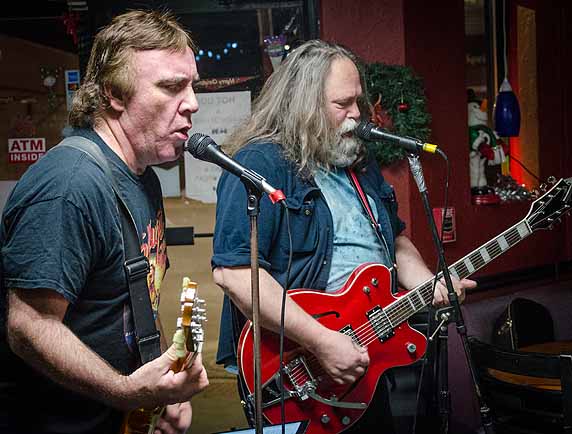 Club Linehan A GO GO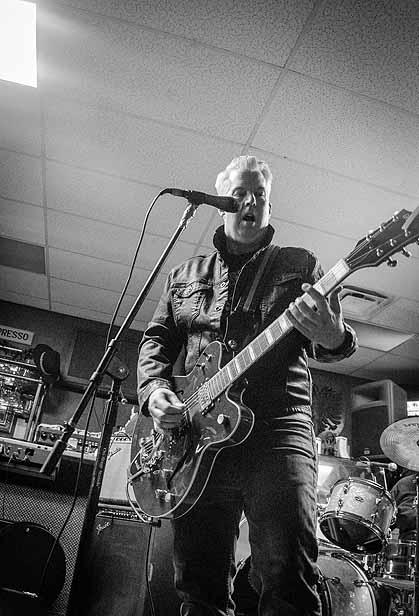 Doug MacDonald Band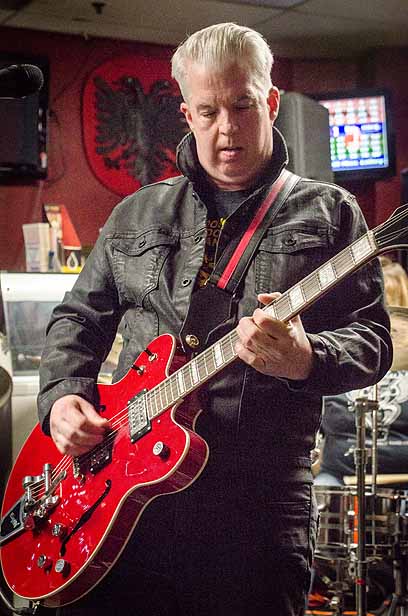 Doug MacDonald Band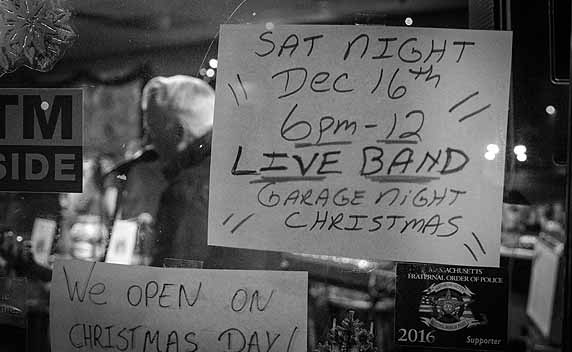 Doug MacDonald Band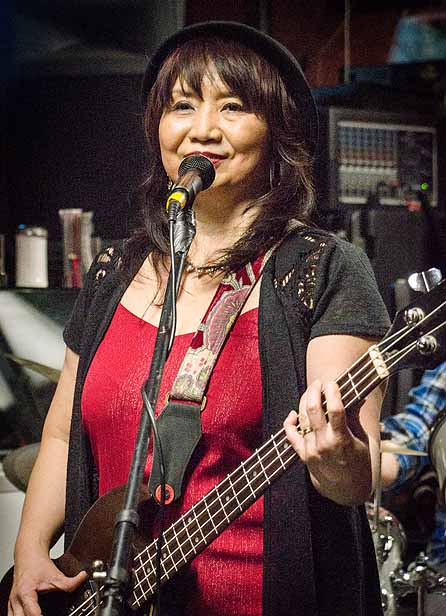 Tokyo Tamps
Tokyo Tramps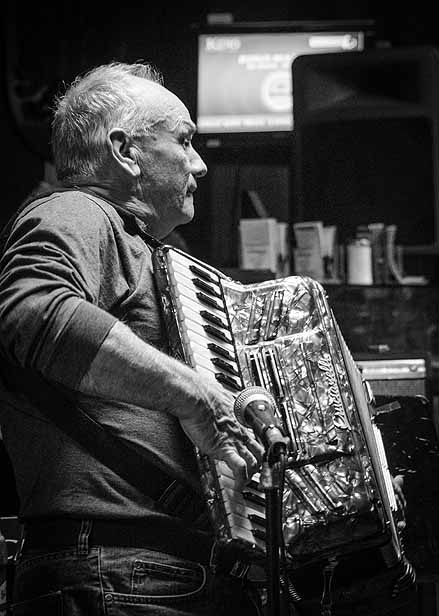 Tokyo Tramps