Somerville Rock and Roll Yard Sale
August 1, 2009


Panorama of record buyers..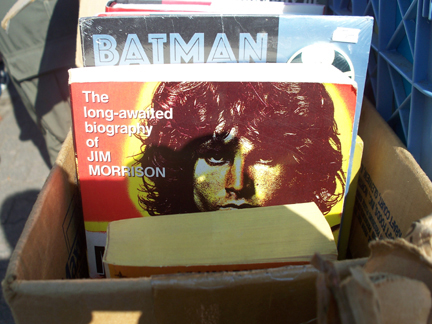 Box of stuff at the yard sale.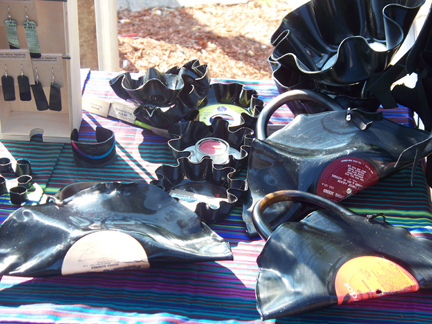 From records purses, coasters, bowls, and other ...amazing stuff .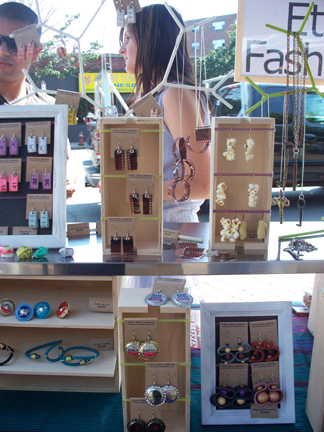 Fusion Ethos Fashion - jewelry out of cool stuff.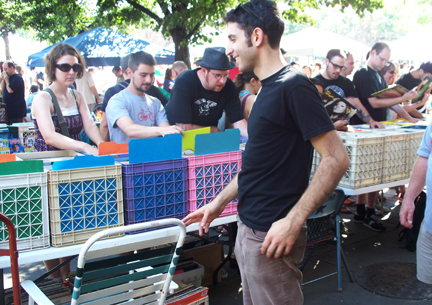 EEEK Record Nerds.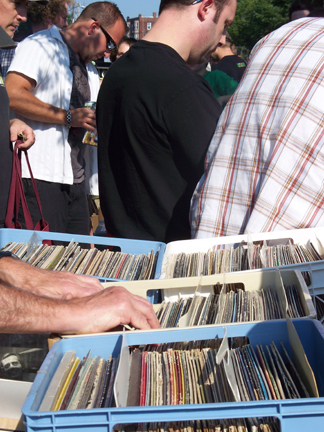 More records and nerds.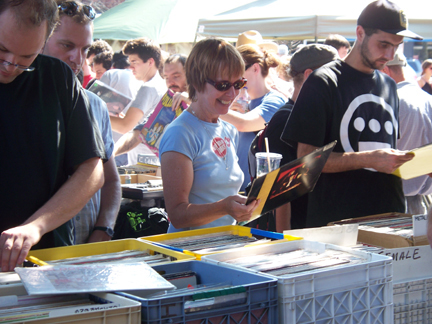 Joanie Lindstrom with the Record Nerds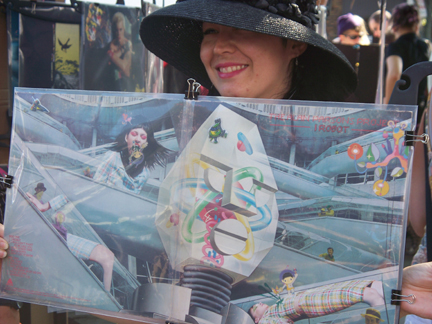 Record Covers into original artworks.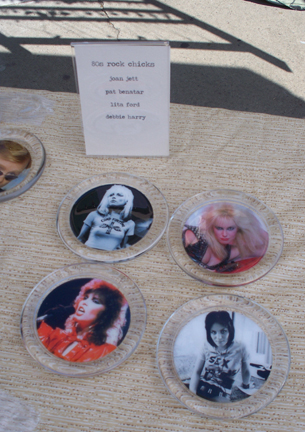 80s Rock Chicks Coasters.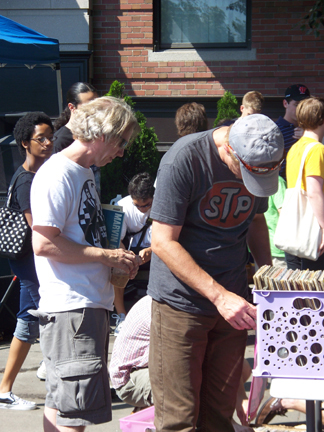 Mitch of Triple Thick doing the vinyl thing.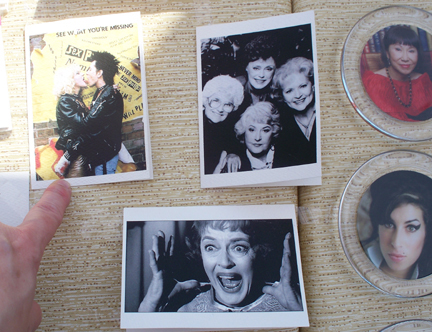 Note cards and Coasters.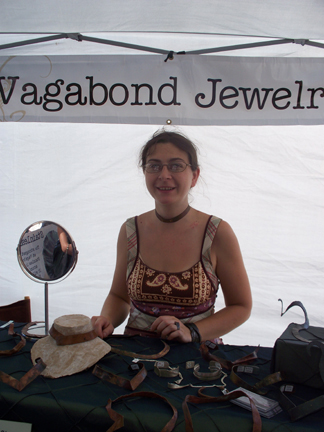 Vagabond Jewelry creator Kest Schwartzman.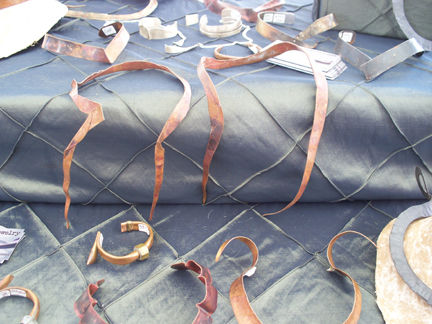 Vagabond Jewelry - very cool necklaces.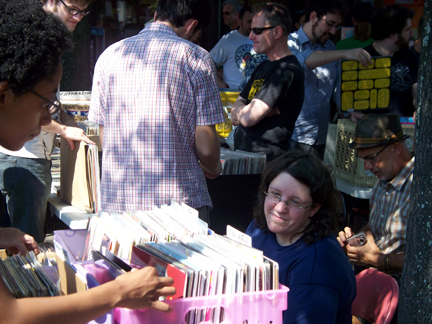 It aint about music with out Weirdo Records.
---
home | interviews | photos | features |BGN issue list | reviews
links | contact us
Copyright © 2009 Paul Lovell. All rights reserved.