The Unnatural Axe 30th Anniversary Party
The Church 8/21/2008
Day One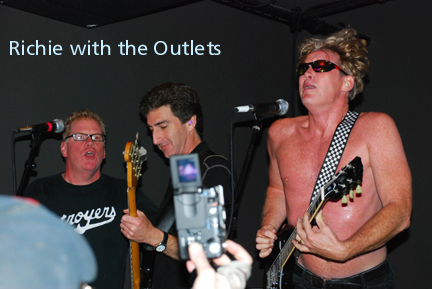 A lot of these 30 years anniversaries are showing up. Now it's Unnatural Axe's turn. They certainly did it up right. Three nights of fantastic bills in clubland and a double LP tribute record. From the stories I've heard it wasn't easy (the good things never are) but everything worked out stellar. There were stories in the Herald, Globe, The Weekly Dig and Parson's mug on the cover of the Metro.
Let's talk about the LP. It has 28 cuts, 27 bands but only 12 songs. They let bands pick the song they wanted even if it was already covered. The project was masterminded by Eric Law of Lawless Records. Despite the many details that took time to iron out, it was available on Thursday the first night of gigs.
The details were in the packaging: Different pictures on all 4 inner labels, colored vinyl, and elaborate cover photo, and an inner sleeve with many photos and lots of info. With only 500 pressed its telling you that it's very collectable, act accordingly. It does come with a card that will allow you to download it also.
Thursday started with Tommy White's new surf band The Beach Comb-overs. They played the big stuff (Pipline, Hawaii 5-0) and threw in a Ska version of The Creeper. The crowd was small at this point but very vocal in support.
There is some history behind Watts but their few live shows before the release of their debut album would lead you to believe that they are greener than they are. That debut CD is a pop gem and they play live with polish. Tonight they do their thing and the set is as memorable as any other in these three days. The lead singer has a great voice, no wimpy pop drek here. They have their hooks on a new cover of Angel City's No Secrets.
They are in the process of recording their second CD now.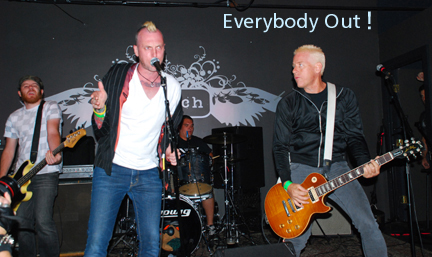 Next up was one of the big surprises of the night - Andy Pratt of Avenging Annie fame. It seemed he contacted Richie through his Myspace page and Richie said OK and gave him some time. Up comes Andy with a full band with Billy Loosigian on guitar. What we got was some really good singer songwriter action with the benefit of a kickin' band. It was an unexpected pleasure and yes, he did Avenging Annie. This guy has more chords in two bars than the rest of the bands used all night.
We were reminded of the power of Band 19 at the Late Riser's Club 30th Anniversary show and got some more of it tonight. Boom Boom Billy Loosigian joined in for a few songs, pumping up the action even more.
Next up was Everybody Out!. I've wanted to catch them since hearing their debut EP. There's some great stuff there. There is no denying the force that is Rick Barton. He just roars though every show. Everybody Out! has some very good songs and a real front man. He jumped off the stage a few times and his vocals are key to their success. The group is working hard and I suspect they will be getting more attention soon.
Rick returned with his brother to give another blistering set by the Outlets. When those Barton brothers get together it becomes critical mass and they level the room. The energy they give out is draining, whenever they play that's got to be the end of the night, there's just no reason to hear anything else. It's all indescribable, that's why you go to these things. The Outlets have proved time and time again that they are one of Boston's best. We can show you pictures and you can hear recordings but if you aren't there - you're missing out. They were joined by John Surette who did a few Boy's Life songs and later by Richie Parsons.
Wow, that's just night one.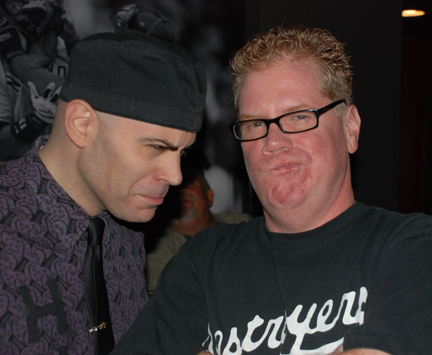 John Nikolai tries to unnerve Richie Parsons
-Nikolai did the cover for the CD.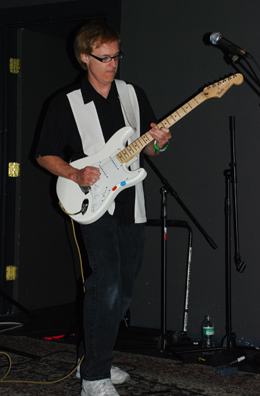 Tommy White in the Beach Combovers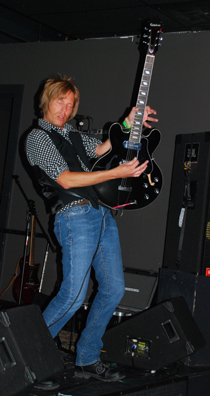 John Blout of Watts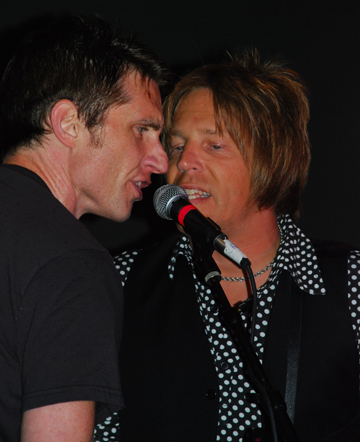 Watts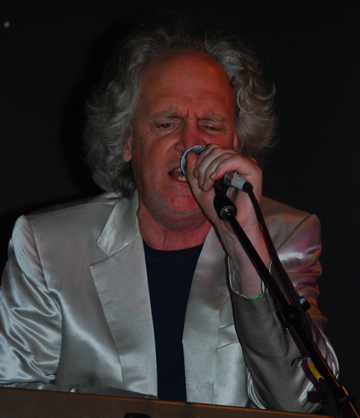 Andy Pratt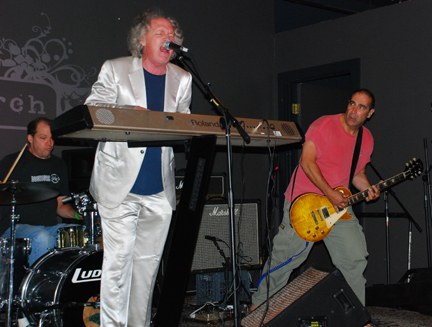 Andy Pratt and Billy Loosigian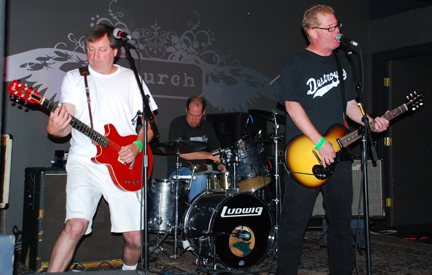 Band 19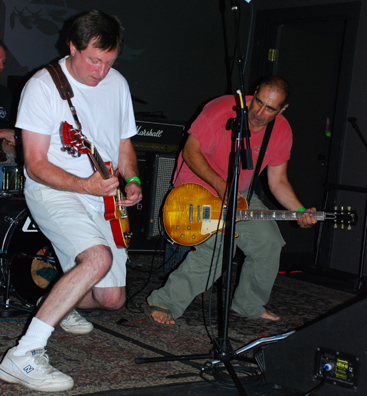 Band 19 - Fritz and Loosigian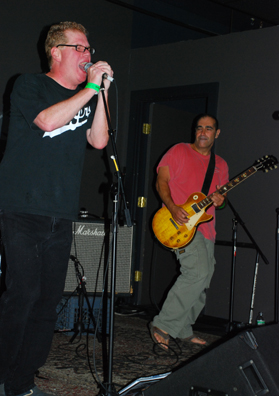 Band 19 - Richie and Loosigian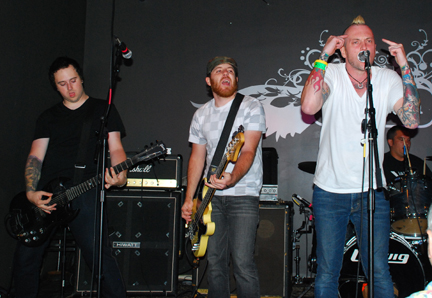 Everybody Out!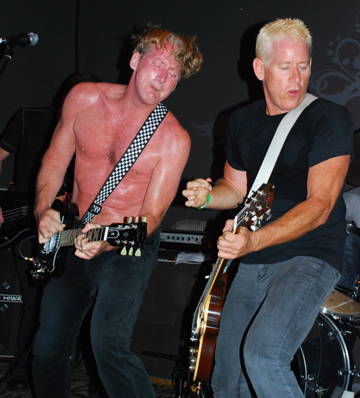 The Outlets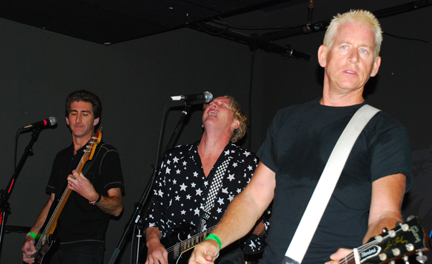 The Outlets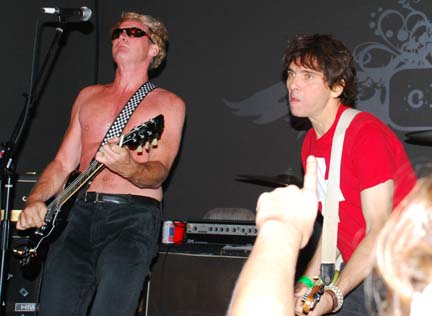 The Outlets with John Surette

The Parsons Merch Machine
---
home | interviews | photos | features |BGN issue list | reviews
links | contact us
Copyright © 2008 Paul Lovell. All rights reserved.