At the time of a new CD by Johnny Angel
October/2011
We had news that Johnny Angel was in the studio working on a project and he let two songs out that plainly displayed the country and western style he was pursuing. Now the project is finished and it's a well done effort. After a listen one comes out with a new respect for Johnny's songwriting. I think we knew he was a superior writer but maybe we needed a reminder, this is it.
REVIEW OF THE CD - CLICK
To get a listen and to buy go to .. http://johnnyangelwendell.bandcamp.com/
We get Johnny to fill us in on the CD.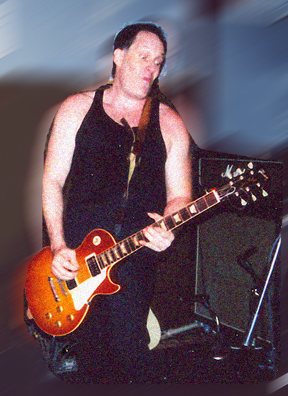 How did the opportunity arise that allowed you to do a CD now, since it has been a few years?
JA - It's been 15 years since I recorded anything seriously. Or even foolishly! Mostly, the downturn in the economy wiped out a lot of my sources of employment--print media has disappeared, radio is using more syndication than ever to keep costs down and I am "in between types" as an actor (transitioning into "old dude" now).
So, I had lots of time and from out of nowhere, all of these ideas for tunes kept popping into my brain--plus, I was playing some classic country with a band here in LA and I got into the habit of not playing garage or punk rock and liking that. Also, studio time is very cheap and because it's not tape, you can record and edit really quickly and precisely.
So, IT!! was born--really, so many middle aged people are asking themselves 'hey, am I ever gonna work full time again?' and as the arts have sort of become impossible thanks to the Internet, we got lots of time and some of us even have a little talent--in my case, very little!
How does where you are and what you are doing affect the music you are making now?
JA - I am a 55 year old man with the concerns of a 55 year old, I guess--a 55 year old that spawned late in life anyway. My interests are different--I know I'm not another face in the crowd and I wear all kinds of clothes, not just black ones, so.....seriously, I sing about my kids, my wife, my friends, the people I see around me and I really don't feel maudlin--just excited.
I don't sing about politics other than the politics of the personal. Generally, it's whatever I feel at any given moment plus whatever phrases float through the fertile loam that is my brain.
You used KICKSTARTER. Don't you wish they had that back in the day?
JA - Didn't need Kickstarter back in the day--people bought your records in stores, ordered them through classifieds, bought 'em at gigs. It is cool to have the idea of a "pre sale" going, but it wasn't necessary when I started, it is now.
What sort of practicing did you do to take on the country style of playing rather than your usual rock style?
JA - None, I've been playing with my fingers since I learned. Mostly, it's let the music breathe more, but I noticed that the "wall of strum" intrudes into every song, in bits and pieces--it's how my mind processes stuff, I like that chordal wash. I didn't play many leads or use too many "Nashville fills", unless you're a whiz, all of those licks have been beaten to death.
Did you do any covers on the CD or were you thinking of one to do?
JA - No covers. I wrote about 20, used 12 and have written about 15 since--I am really fertile right now song-wise and I must have a ton to say, because my brain is not shutting up! If I was gonna do a cover or two, I might pick something out of context, like a two-step version of Stevie Wonder's "Happier Than The Morning Sun", because that song's always sounded like rockabilly to me!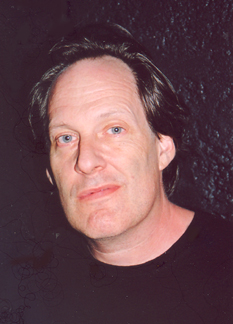 Lyrically where did your ideas come from?
JA - From every and anywhere--song by song?
"Crazy Eyes" is about a girl at my gym whose eyes dart around, "Do I Ever Cross Your Mind" is an extended metaphor asking a woman friend if she remembers or cares about me to asking if a whole city does (yours, man). "As Long As You Always Love Me" is my way of tryin' to write a Smokey Robinson thing, with endless comparisons in the verses, "Gypsy Boots" is about a chick I saw at the supermarket all togged out in hipster gear, "September In New England" is about as sentimental as I'll ever be about Massachusetts and growing up there, "OK By Me" is my way of telling my wife that whatever she likes is, well, OK by me, "Lullaby Arms" is about my babies, "Safe Crackin" was from writing about crime all the time for the LA Weekly, "Your Sweet Baby Blues" is my way of asking the missus for forgiveness, as she married a caddish lad, "Up In Her Room" comes from a conversation with (the 360's) Audrey Clark about our time together as kids, "A Vampire In Los Angeles" is about a skeevy Hollywood scumbag that shall remain nameless and "She's Someone Else's Someone Now" is from a photo I saw of me and a former sweetheart together that was posted on the Net.
Hey, you asked!
Tell us about all the people you had play on the CD.
JA - I played all the stringed instruments except steel, that was Boo Burns who's worked with Tanya Tucker and Freddy Fender. All the horns and most of the keys were by Scott Gilman, who also engineered and mixed, he was with Foreigner for a spell and the Boston band, New Man. New Man's drummer Brock Avery played drums, JG from the Mighty Mighty Bosstones keys, Mary Powers who was a semi-finalist on "American Idol" sang as did Julie Christiansen, a roots artist here. Lyn played fiddle, Bob, Mandolin and my kids and Mary's sang on the disc as well!
Are you going to do some live gigs to promote the CD?
JA - Yes, beginning in November, San Fran, Long Beach, Hollywood, Phoenix--maybe next year come to the Northeast. The idea is to sing and play over the tracks of IT!! (the disc), a la karaoke, so it'll be like Johnny Oke! What current music do you like? Amber Digby, a roots singer from Texas, Avi Buffalo, a kid that plays psych pop from Long Beach, Hayes Carll, who writes the funniest honky tonk, all kinds of stuff!
How do you keep up with Boston news…if you do? Facebook?
JA - Just what people tell me. And the BGN, of course!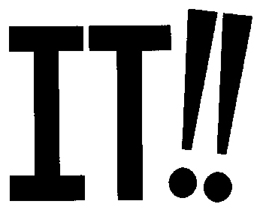 ---
home | interviews | photos | features |BGN issue list | reviews
links | contact us
Copyright © 2011 Paul Lovell. All rights reserved.