CD Reviews
CLICK HERE for past reviews.

CLICK HERE for DVD reviews.

CLICK HERE for BOOK reviews.

+++++++++++++++++++++++++++

BAND:Hummingbird Syndicate
TITLE: Keep Loving Keep Living
GET IT: https://hummingbirdsyndicate.hearnow.com/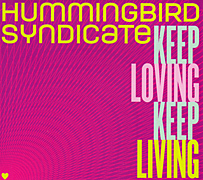 There's a lot to unpack on this album.
Right out of the gate the first song "We Want Love" is notable for the song and the video.
"We Want Love" is the first time that we can remember Jon Macey (and Lynn Shipley) to have written and performed a political song.
The sound is typical of some of Hummingbird Syndicate's material; crisp guitars and vocals smooth as silk with a wispy feeling.
If you haven't seen the video and didn't zero in on the lyrics too closely, you might take it as a love song . It is very political and part of the genius is the transmitting a sixties feel to the music when the subject matter is totally about right now. This is the exact time for a video like this. And it's a quality video.
There are some quick live shots but most of the video is fine resolution shots captured from other sources. The images often enhance the lyrics or clarify specifically the incidents and people they are referring to. The song and video are a wonderful twofer.
The rest of the album goes in different directions from there, but the overall sound is unified. There's some sweet pop and Americana amidst the twelve string 60's psych.
One of the most successful is "Seems To Me". It's a pitch perfect sunshine psych tune. This song has the chorus "Keep Loving Keep Living" and it comes across as a healing moment, one that is much welcome in these upsetting times. Later in the song they have gurgling effects on the chorus that reminds one of the phasing in Itchycoo Park". In the lyrics, the rhyming pairs of unsinkable/unthinkable and elliptical/ unrealistical and the way Jon sings them tickle the brain.
Then there's "Counting Lightning" which is a different beast altogether. This is a song that reflects a lifetime of living. Jon takes it slow and steady. When he intones the lyric "I already know how the road must end", it's chilling. The song doesn't build on dynamics as much as drama. It's the lyrics that work their way in to you in this slow burner. The drums do a yeoman's work here. They are measured and scaled to the song adding different accents that keeps the song interesting. It's an epic, yet on a personal scale.
"Topanga" has a spaghetti western sound and an inviting sparseness. There's a cinematic element to it. "We Had To Be Involved" and "The View From the Bridge" are romantic songs done with intelligence that make you indulge in them without guilt. "The View From the Bridge" outlines confusion. The narrator confesses; "I do what I can with these imaginary oars, rowing in circles in an imaginary boat".
Jon records his albums at different studios but he gets his pristine sound and warm ambiance no matter where he records. All the songs have subtle arrangements. You don't catch them on the first listen. There are 10 musicians on this album but it never sounds crowded. This is another chapter for Jon Macey's long career and another gem from Hummingbird Syndicate.
---
BAND:A Bunch of Jerks
TITLE: Anguish as a Language
GET IT: Rum Bar Bandcamp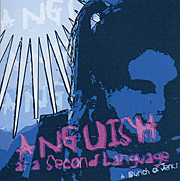 A Bunch of Jerks do things in a showy way and there's glam in their sound. That's why they often remind one of Bowie, Alice Cooper and The Tubes.
There's a generous 15 songs. They get funny and off kilter. Even a few song titles show that: "No Sheetcake, No Shrimp", "Flip-Top Colostomy", "Hippies Can't Tell Time" and "70s Euro Minge".
"No Sheetcake, No Shrimp" about a southern barbecue, is done up retro country style (nice pedal steel guitar on this), before it goes punk at the end. They've got the chops to do both well.
We always like the punk end of things and here that means we really go for "Pretty Low". "Semi-Mental" and "Boxing Turtles" are a slower songs that hit their mark too.
The way the words roll out on "70s Euro Minge" verses reminds one of "Refrigerator Heaven" by Alice Cooper.
The killer track is "Rainbow Pitbull Party". It has all the attributes of an oddball punk single from the old days. It has the stucture of "Institutionalized" by Suicidal Tendencies and "Dead Rock'n Rollers" by Detention. Stabby fast talks the beginning with just the right tone. When she sings the chorus she rolls the words around in classic punk stlye. Then it's much more fast talking that vents some outrage on "stop pitbull shaming" and "stop animal abuse" and 'fuck Michael Vick". A slice of genius is what this song is.
Nice guitar work all the way through. There's a lot of creativity packed into these songs.
---
BAND:Billy Connors Project
TITLE: "I Call Bullshit"/"Hate Me If You Want To"
GET IT: Bandcamp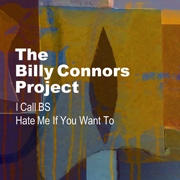 Getting a regular release by the Billy Connors Project has been one our welcome pleasures these last few years. There are always good songs, and then knockout songs, all done up with quality recording. They just released two more songs.
The BCP put real life situations/content in their songs. In this case "I Call Bullshit" gets justifiable anger from the Parkland School shooting. The music is strong and snarling but measured as the lyrics tell the story. If you don't get a jolt from the line "I got a twenty dollar bill that I'm going to bet, the lying and dying ain't done yet" then you don't have a heart.
It works up to the line "I call bullshit" by that time you yell the line out yourself. That's the beauty of this gem. After a few times listening you will co-opt the line and use it yourself. It's been a long time since a song has done that for me.
The political/social content in this song is so needed and so missing from almost all musicians now. It ends with a clips from Emma Gonzales, the strong Parkland School student who spoke to the country and called out hypocrisy with "I call BS" .
This is one stirring song that we are proud to have show up in our scene now.
"Hate Me If You Want To" is another emotional wrencher from Adam Sherman. He always goes deep. There is a nice sweep to the sound of the recording. There's a touch of country in the guitar. Then there's a conviction and sense of real life loss in the lyrics that makes it work.
The quality BCP songs are piling up.
They continue to have one artist doing the artwork which has created a recognizable look to all their releases (and show posters).
"I Call BS"/"Hate Me If You Want To" are free on Bandcamp
---
BAND:Dogmatics
TITLE: Life On The Outside
GET IT: Rum BarBandcamp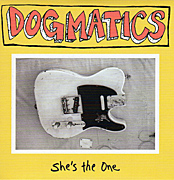 This is the first new Dogmatics' recorded material in 35 years, and seeing whereas this is the Dogmatics that's all you need to know. You should just get it.
The Dogmatics don't have a lot of recorded material to represent their career. What has happened is that almost every song they do have has stood the test of time.
They start off the EP with the title song "She's the One". It so THERE from the first notes. You can imagine when they came up with this they must have all known right off that this should be recorded and put out immediately. It's got a Buddy Holly bounce with irresistible momentum. The guitar solo is a twangy, in-the-pocket classic. Simple and short, it compels you play it over and over.
In "I love Rock and Roll" they take the 60, 70 and 80 decades and list their inspirations. They've got Brian Jones, Ramones, SLF and Untertones in there. These sort of songs always work for us. Like the Fleshtones' "American Beat"
"The Ballad of Wilbur Ross" is a different thing. It evokes the folk/protest songs of the sixties. Wilbur Ross is the Commerce Secretary. Despite the scathing lyrics the music has a lightness to it. It can be a sing-a-long if you get into it. The Dogmatics have always had a musical background that goes way back, you wouldn't think that from a casual listening, but this song shows that.
That leaves two songs that have been culled from tribute albums. "Summertime" is the Unnatural Axe song. It very much has the sound and the spirit of the original but the recording is superior. We love the idea of one classic Boston punk band covering another.
"Black Plastic Boots" is from a Reducers tribute album. This one has Peter's guttural singing. It swings like any Dogmatic song you want to name. This band hasn't lost one bit of what makes them special.
---
BAND:Wargraves
TITLE: Life On The Outside
GET IT: Bandcamp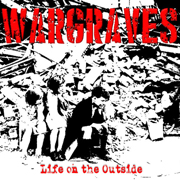 Often when a group goes real heavy there is a lot of subtlety that goes south. Wargraves manages to be heavy and still make some choices that put shape and details into the songs.
The group sound is thick and heavy but they also have momentum in there. It will make you a head banger. Most of the time it has an unrelenting march like quality that carries you along. That's the key to "Hard To Complain". There they add some slamming accents to break up the regularity of the urgent beat, an irresistible combo.
Over the course of the EP you get to like the character of the singers' voice. It's right on the edge between singing and yelling. He's got some melody in there which is a big plus.
One song that really hooks is "Wear It Down". The group sets up a rolling wall of rage as the singer puts a yearning lilt into his scream of "Wear it down, the stone is very hard, wear it down". That plea for persistence fits the music perfectly. It's made to inspire and it does. In "Failed State Stalemate" they have a galloping beat that carries the song.
It's that urgent momentum that they bring to all the songs that makes this album as good as it is.
We're so glad we gave the time to this Manchester group. You should to, it's a great hard rock listen.
---
BAND:Dan Webb and the Spiders
TITLE:
Be Alright
GET IT:
Bandcamp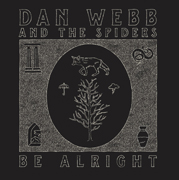 Dan Webb and the Spiders are not a shiny pop band, they are a dirty pop band, but pop none the less. The first song on the album "Be Alright" gets you right into the thick din that marks their group sound.
When you delve in you get to love that dense guitar sound. The lead guitar stays away from short riffs, rather there are long melodic lines that sometimes almost take over the songs. (I think they did in "Credit".) Those instrumental fills are some of the highlights of the album.
The lyrics as a whole portray a regular guy. In "Be Alright" he just wants his loved one to be alright. In "Jerk in Progress" where he seems to be blaming himself. It's an appealing tactic. The pitch of the vocals also transmits that reasonable tone. It's a change from the angry or bitter lyrics that are more common.
The whole album is so guitar heavy that when the last song "Notice" comes on and is just voice and piano, it's a shock. That must have been a leap of faith by the band. It works as a quiet coda.
Some faves: "Acme Girls" , "Be Alright" (video here) , "Credit" and "Jerk In Progress"
There's not much muscular pop like this out there. They've been doing this for 10 years and they are good at it.
---
BAND:Local Cult
TITLE:
Drip
GET IT:
Bandcamp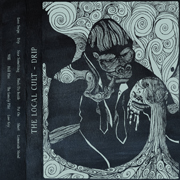 We came across Local Cult at the Monday at O'Brien's punk night. There were some things about them that we loved and they come through on this album as well.
They are in some well-trod territory here. They're punky and arty. They do the Nirvana thing going from soft to loud a lot. The fuzzed out choruses really sound like Nirvana.
What they bring to the table is freshness and a nerdy, self-conscious persona to the lyrics. The album should have been called "Confessions of a Nerd".
The lyrics are someone working things out in relationships. It's a teenage view for the most part but it's vivid and sounds like real life.
Sometimes what the person is thinking sounds like something maybe an adult told him:
"I used to be a pretty good kid
I looked pretty neat I read my fiction"
"I will level out"
"I let myself down"
The music in "Put On" sticks together a bit better than other songs and is a good place to start listening but in the end all the songs are worth listening to.
We've giving this a lot of plays and we find more and more moments we like:
The fast hit on the tremolo bar in "Love Swipe" that gives a wobbly effect that may mirror the nervousness of the person in the song.
The way the singer sings "There's blood dripping down my sock" twice, but then cracks and yells it on the third repeat.
The lilt of the singer voice on "Wills"" first line, "I used to be a pretty good kid".
It's new music and a new discovery for us. We hope this is the beginning of a band we can follow for some time.
---
BAND:Proletariat
TITLE: MOVE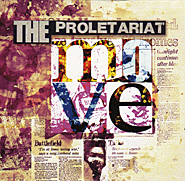 OMG!! Do we need this; some righteous outrage over what's going in our country. With all the groups we see there are almost none that get political. Really? Look at the hardcore records in the Regan years and you see the concern even in the record covers.
Of course The Proletariat were there in the Regan years and raised awareness then. They're back and delivering an even stronger musical criticism this time.
The gripes here are not ripped from the headlines, at least not today's headlines. Some of these issues go back far like the bombing of the MOVE house in Philadelphia in 1985 and the Indian Removal Act that resulted in the Trail of Tears in the 1830's. This gives the whole album a sweep that enhances its credibility. This is not crabby griping by malcontents but serious thinking by concerned and informed artists.
On MOVE the guitar sounds like a thousand jagged parts. It grates and cuts like the lyrics do. The bass and drums are strident and complete the unrelenting musical front. The lyrics and the voice unite to deliver the scathing indictments.
The more recent issue they deal with is the shooting of Alton Sterling in 2016 in the song "The Murder of Alton Sterling". It's hard to believe how much intensity there is in its minute and a half length. By the time it gets to the line, "Police the Police, Police the Police" your blood pressure will be off the map.
The song "SCAB" is about scabs and relates to all labor/management disputes including the Stop and Shop strike going on as we write this. When they get to the word "scab" Richard draws it out and makes the word a curse. He does that several other times in the album.
"MOVE" begins with some audio news clips. The lyrics explain the situation which leads up to the chorus of one word: "MOVE". There is a world of horror and pain in the empathetic delivery.
Another song where the vocals inhabit the lyrics is in "Vultures". Brown locks onto the word "vultures" and pours so much disgust into it you will never hear the word again without thinking about this song.
This was produced by Lou Giordano and is on the Radiobeat Records label. That's a 80s flashback.
The Proletariat stand alone in their political attack. Somehow I don't think that bothers them. Their live shows have been very powerful and now we know they can translate that all in the studio.
---
BAND:Richie Parsons
TITLE:
Black Throated Blue
GET IT:
Ace of Hearts Records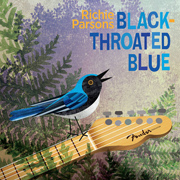 This is Richie Parsons' second album in his newer pop incarnation. It's a continuation of the first Honey and Tears but is deeper and more assured.
Richie is playing pop but it's not mindless, he captures the workings of the inner mind and its musings on love and life. To express those thoughts and feelings and to capture that inner world's process is what underlines the album and if you catch it, it will make this a personal favorite.
"Six Hours Ahead" is one of those songs that captures the heartache of love's frustration. The switch here is not that one's love is far away but "six hours ahead" , making the distance a temporal one. Then you mull on that connection between distance and time, something you might do if you were love sick. The tempo is upbeat as the lyrics check the Raspberries and going to punk rock shows. Doug Harper logs a short slashing solo.
"Sky" the last song on the album is like a companion piece to "Six Hours Ahead". Here the sky (the exterior) unites the lovers feelings (the interior). It has an unsettling underpinning that comes to the fore when maybe the sky stays the same but the lovers don't. Elisa Birdseye shows how to make the viola get down and dirty.
Anyone from outside the Boston scene would think the opening song "Beverly" is about a girl, but it's actually about the city of Beverly, the home of a lot of Boston's famous rockers. The hint is the Real Kids style opening. Richie talks of Beverly's mystery, like Richman does in "Fly into Mystery" his Beverly song. We don't necessarily want to be provincial but we love our New England, yes we do.
That sense of place also marks "Walking Through This Town", which has Robin Lane singing, and "Here I Am", which echoes back to "The Blue Sands" from the previous album in its barroom scenario.
"Rainy Day" has a atmospheric stillness that you can imagine being sung by Scott Walker. The song is a reminder on how well Richie's voice carries this material, especially considering his previous career. Also, it shows how the recording and arrangements are so well done but don't draw undue attention.
Parson's covers are always interesting. Here he takes up Tommy Keene's "Behind the Parade" where a solid in the pocket solo by Doug Harper almost steals the song.
"Blue and Grey" is Richard Lloyd's song off his first album with its two intertwining leading lines. Here one line is fuzzed out by Doug on guitar and the other taken smooth and fast by Elisa on viola. (Not to forget our own Mathew McKenzie from Reddy Teddy played on the original recording of this!).
"This Is For You" was written by Laurie Heath but is known because of Mick Ronson's version in the movie Beside Bowie. Doug Harper ends his solo with a Ronson whammy dive which is so cool. This is a song you listen to in awe because of how much Parsons has accomplished in this genre.
---
BAND:Nervous Eaters
TITLE:
Record 10
GET IT:
Amazon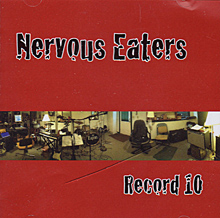 Forty years in the Nervous Eaters logs is another hard rocking album. It's 14 cuts and this is just after the re-imagined Hot Steel and Acid with its 14 tracks a few months ago. This is great time for Eaters fans.
Record 10 is newly recorded material done at Wooly Mammoth with David Minehan. It doesn't just have a live feel to it, it has a charged up heightened feeling to it. There was fire in the band's playing and it was captured.
For real Eaters fans: you don't even have to read on – just get this you will be Nervous Eaters heaven.
The group sound is deep, deeper than usual for the Eaters.
Guitars are sharp. It captures Cataldo's trebly leads and then the way he hits a chord and makes it hang there ("Last Chance") .
It's the rhythm section which has solidified with the many live shows. David McLean on drums has changed his Boom Boom style to accommodate the Eaters. Nick Hebditch the new guy on bass is also up to speed now as one can hear here. Nick also adds background vocals and those vocals are better than they ever have been. The background vocals in "Talkkk" are elaborate for them and maybe the best they've ever recorded.
There are a few things going on with the songs.
Number one, there the two Eaters classics, "Last Chance" and "Girl Next Door" that were done to get a definitive recording. Alan's guitar fill-ins on the "Girl Next Door" chorus section are one of my favorite Eater's moments and it's captured.
Then there are some songs that are familiar if you've heard the group live these last few years. "Why Ya Tell'n Me Now" and "Chad" is two. "Chad" has the lyric that sticks out : "She had black hair, then she had brown hair, then she had red hair, then she had blue hair."
Then there's plenty of new songs that you can hardly believe are so good; like "Sharleen" that has an insane short treble riff to die for. "Kelly's Sixteen" is a fast song with some sweet background vocals and hot guitar throughout. It sounds like an old English punk song. "Where's Johnny" is another frantic rocker.
So much to love; the marching rhythm of "Talkk", the opening riff in "C.A.L.F.L.A." and it's chant of "Let's Go", the high vocal in "Kelly's Sixteen", the descending guitar line in the "Vampire" chorus, the huge group sound of ZULU, the ringing riff in "Where's Johnny".
They end with that instrumental "ZULU". It begins with thundering drums that are joined by an almost metal guitar onslaught. The guitars teeter on the edge of feedback. When it ends suddenly you feel like it could have kept going because the energy never flags.
This is true of the whole album. It has energy to burn. It also has plenty of creativity with new songs and arrangements. The Nervous Eaters have worked hard for this.
For those that haven't been seeing them live, this is some of what you are missing.
---
BAND:Greg Allen's Fringe Religion
TITLE:
Happiness is on the Way...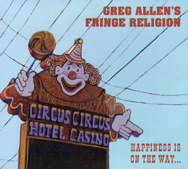 Greg has gone through a lot in his career and even the group Fringe Religion has gone through some incarnations. Somehow it seems that this CD is the moment where it all clicks.
That big fat guitar sound you get right from the beginning tells volumes. Greg has that NYC/New York Dolls connection and some of that is getting channeled here.
If you've heard Greg on the radio you know he's a compelling storyteller too. That shows up in all the lyrics, especially "Carney Love" where the band even powers down so Greg can do a talking section. It all works and is something we aren't getting from other groups.
Taking over all the guitar work was one of Greg's best moves. He's got a style and tone that reflects decades of rock influences: Stones, Flamin' Groovies, NY Dolls etc.
Starting the CD you get sucked into "She's Stoned" from the introductory guitar riff. It makes you think of other great song intro riffs. It seems to tell you that this is a classic song that belongs on that list. He does some Lou Reed style talk/singing. After a minute and a half he quotes "My Best Friend's Girl" and takes the song in a different place. It all happens in less than three minutes. This is a song that should be Greg's signature tune for years to come.
I had a smile on my face the whole way through the album getting off on the cranked up guitar, refueled classic riffs and the character studies in the lyrics.
Greg has found his footing.
---
BAND:Real Kids
TITLE:
28:18:39
GET IT:
Ace of Hearts Records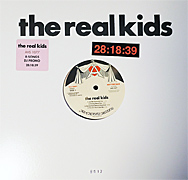 28:18:39 (the title and length of the album) is back to basics Real Kids. There are no keyboards, harmonicas, mandolins or any instruments other than guitars and drums.
Two songs, "Hot Dog" and "Bad To Worse", are part of taking care of business by recording those early songs in a studio, where 'til now they've only be available in taped live performances. Then there is one cover, "Baby Blue" and five new originals.
The thing about the first song "Let Me Convince You" is that it's just so spot on a classic Real Kids song and performance that you can hardly believe that it is new. There's so much to be said on just that account but here let's just say that John has come through again and that Rick Harte was there to record it.
"Wrong About You" has a loping and looping guitar line duped by the bass that sweeps you up right from the get go. Lyrically it's about a relationship problem which is primo Real Kids subject matter - always. At the end of the song the guitar has a neat fast vibrato. You can tell Rick knew this by listening to the 25 second fade out where the guitar, heavy on fuzz and tremolo, rings airily and then shape shifts into some feedback. It's sound for sound's sake.
The third cut "Somewhere West of Nowhere" is a bit of a change. It's not a ballad but John sings with a wistful voice. It ends with the guitars cranking away.
As "The Girl Don't Get Me" is another typical Real Kids classic: the stern riff in the bass outlines, the simple chords. There some distorted guitar that comes in twice. It's all to the service of just saying "the girl don't get me". Hearing that phrase in John's voice is what it's all about.
"Hot Dog" is a rocker via Eddie Cochran. John has always taken inspiration from this era of rock. When you hear the thick rip rocking guitar leads you know all is right. The guitars trade off from left to right speaker at one point. They 'bring it down' near the end in the way we have heard them do so many times in live performances on other songs.
If you heard just this one song you wouldn't know when it was recorded, it's timeless Real Kids material. Felice had his ideas of what he wanted to sound like way back at the beginning in the early 70's and he's never diverged from that. That's really the story of this whole album.
"Who Wouldn't Want To Be The One that You Love" is a mid-tempo heartbreak song. Rick has captured an English Invasion tone to the guitars. There is a particular double guitar sound they get on this song that's familiar if you've heard John and Billy Cole play live. It's a beautiful song and one of our favorites.
The next song goes up tempo again with "Bad to Worse". It's so good to finally have a studio version of this.
The cover of "Baby Blue" by Badfinger wraps things up. Billy Cole gets to sing on this. John loves those figures on the low guitar strings and that's what this song revels in. A Real Kids album of all covers – that would be a project.
During the whole album the ring of the guitars - or their bite, the inflections of John's voice, the drum pick-ups and the way the warm bass seems to carry some tunes all by itself, are all joys beyond the songs themselves… and all those new songs!
This is Real Kids 2018 and they sound fantastic.
---
BAND:Nervous Eaters
TITLE:
Hot Steel and Acid
GET IT:
Ace of Hearts Records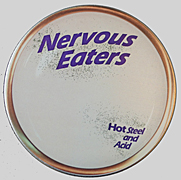 This is the Hot Steel and Acid the way it was envisioned and recorded in 1985. The 6 extra songs were side lined because the group wanted a full rocking assault with no doubts after the bad reception of their first Electra album.
Right off, the package is a stunner. A round metal tin with a matte finish that feels nice to the touch.
The first 8 cuts of the CD are the songs on the old EP and those cuts blow you away. Listening to the two next to each other shows they are very close. The CD maybe has more clarity and seems to hit harder. The big difference here is that you can hear the 8 songs in a row without stopping and that might sound trivial but it isn't.
Give it close listen and it will wear you out. It's just rocking like crazy for 20 minutes. In that time you get "Hot, Steel and Acid", "On the Avenue", "Shit For Brains" and "She's Gonna Be My Baby".
Three of the songs left off the original release are "Today and Tomorrow", "Red On White" and "No More Idols" which have become Eater's favorites in their live shows. "Today and Tomorrow" and "Red On White" ended up later on the Eat This release. "Red on White" is so familiar because of hearing it live. It seems like it must have been on a regular release but it's only on the Wasted Years compilation on Ace of Hearts. It's one of Steve's patented slow burners that finally breaks in the chorus which hooks you hopelessly.
"Have It With Your Coffee" might start with some acoustic guitars but a dark story of a strangler unfolds as the electric guitars come in and build up. It has one of those Cataldo lyrics that only he come up with: "She'll taste his leather glove".
"Now You Want Me Back Again" are "After The Good Times Are Gone" are upbeat enough that, to our ears, they could have been on the original album without diminishing the rocking tone.
All the new material has the Steve Cataldo writing chops that we've come to recognize and love. This release makes you appreciate anew the old Hot Steel and Acid album and gives you the bonus of six more songs in the same mold.
---
BAND:Silver Screams
TITLE:
Alive in the Afterlife
GET IT:
Voodoo Records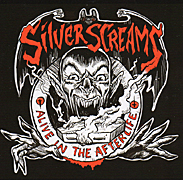 What we love the most about Silver Screams is that they've found a sweet spot between punk, metal and a few other things where they can get loud and pound it out without worrying about labels and how they can appeal to a larger group.
They don't just sound loud but it seems like they are drilling down with their instruments in an effort to make things more real and elemental. The other thing they have going for them is that the lyrics outline feelings that match the music's grit.
That's what they do with the songs on this EP.
"Alive in the Afterlife" starts intense and stays there. Lyrically things are so bad in this person's life that "alive in the afterlife" is good because "it could have been so much worse".
"Stitches Up" is an uncompromising onslaught. Here there is no catchy chorus to break things up. The vocalist is ranting the whole way with the guitar slashing at its heals. It's a killer track.
By the time you get to "Understand" you're familiar with the group attack. Now you get to hear them cover this Government Issue song. The hook here is the way they pronounce the chorus, "please understand". It comes across as both a plea and a command. It's a perfectly captured moment that you want to hear again.
Having heard these songs live we can appreciate the accomplishment of getting the same effect on recordings.
This is three powerful tracks from a band who have found their voice and are at the top of their game.
---
BAND:The Billy Connors Project
TITLE:
The Billy Connors Project
GET IT:
Bandcamp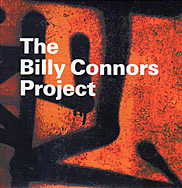 The Billy Connors Project doesn't take any shortcuts. They've been steadily touring while keeping the creativity rolling. This new EP has all the strong points of the first EP. The art work and the production (David Minehan) are first class. Ray Fernandes gives it the solid center with crisp and tasteful drum work. They bring four new songs to the fore.
"Limousine Jean" is a Chuck Berry style rocker. It's the sort of thing the BCP does with authority. Billy especially has this era of rock in his bones. It's also one of the kinds of songs they play live that promotes instant dancing.
"Graceless Hideaway" has the BCP classic mid-tempo pace and inviting chord progression which is married to Adam Sherman's singing. It only takes 20 seconds till he sings the title "Graceless Hideaway" in a captivating lilt. You have to marvel at the ease with which that they pull it off. They give you a memorable gem in just over two minutes.
You want to know the key to the BCP success? Then listen to the tone and the way the chords roll in "Gone Wrong". The tone is classic, the groove is irresistible. Bands would kill to get a sound like that. Another thing they do is make sure you get hooked on the chorus. Here they hit the word 'gone' and they let it float for a few extra beats and that holds your ear.
The first time I heard "Knockdown Day" I was floored and I wasn't the only one. When that song starts you stop and pay attention. Its first line is a grabber. The whole song is a moody downer. It drags you into a lonely life's reality like a powerful play might. It's one of the best songs to come out of Boston in years. Earlier in Boston's rock history this song would have been a huge hit on all the stations, which illustrates the out in left field position the scene is in now. If a CD could wear out, this song would have been faded out by now from my constant playing.
---
BAND:Justine and the Unclean
TITLE:
Get Unclean
GET IT:
Rum Bar Records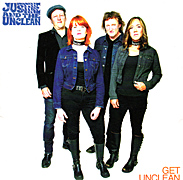 The first song I heard from this CD was "Love Got Me Into This Mess" and I still find it hard to stop listening to it and move on to the next song. It's punky, it has a hook you want to sing along with and it has Justine's voice which is immediately captivating. "Can't Pretend I Don't Know", "Passive Aggressive Baby", and "I'm In Love With You, Jackass" are all cut from the same cloth.
"Bring Me Fire", "Rock and Roll Blackmail" and "Something Out of Nothing" have a pre-punk feel to them and they have the same earworm quality.
This has got to be the best debut from the Boston punk scene in a long time. The whole package is like those LP's you would buy on a whim because the cover seemed to say the music must be good and it would become your favorite.
The group is a pack of local veterans who never fail: Charles Hansen/guitar, Jim Janota/Drums, Janet Egan Long/bass and Justine Covault/vocals, guitar.
Even with all the quality playing, the lyrics and the songwriting; it's still the attraction of Justine Covault's voice that makes it extra special. It's been a long while since I feel in love with a voice but that's what happened here. It reminds me of the first time hearing Christie Hynde singing "Stop Your Sobbing".
It's almost too good to be true.
---
BAND:The Billy Connors Project
TITLE:
The Billy Connors Project
GET IT:
Bandcamp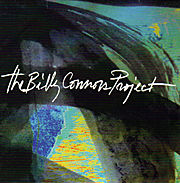 The Boize only had a small recorded legacy. So, it's been interesting to see Billy Connors, of that group, pick up the baton 35 years later and rectify the situation first with Cadillac Heart and now with the Billy Connors Project.
This is a four song CD EP. It's further proof that Billy is strong as a song writer and band leader.
You can hear it all on the first song "Stranded". It crunches out three chords that hang together as the simple melody slips right into it. Veteran Boston punkers Ray Fernandes and Michael Quirk make it sit in a grove. Adam Sherman does magic with the lyrics.
Adam who is the new guy in the group used to be in Private Lightning. He has a distinctive voice that can put multiple shadings into a lyric.
"Hurry Up Sundown" has a completely different lilt to the melody that talks of love gone bad and the singer wants to "Paint It Black" in effect. There's wonderful back to back singing by Billy and Adam.
"I Don't Like You" has a punk sound and attitude. "You don't like me and…I don't like you." This sort of song is our bread and butter and we never get enough.
In "I Know My Place" the singer seems a bit more world weary as he declares "I know my place, don't try to put me in it." Even though the song is short the chorus builds some anthemic steam.
It's four rocking tunes. Another sign of quality: it's produced by David Minehan.
---
BAND:Kingdom of Love
TITLE:
Ghosts
GET IT:
Bandcamp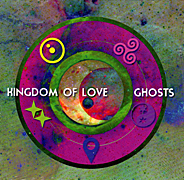 Kingdom of Love is the latest band of Linda Viens and Richard Lamphear. Linda's credits go way back in the Boston scene. She's been sought out continuously by groups as a vocal sweetener to projects of all styles. On this CD (and live) they add musicians to make a full group sound.
Kingdom of Love has two genres covered in Ghosts: pop and electro pop.
"Play It On" starts with a solo piano that puts you in a quiet place. Linda's voice comes in and sweeps you along into a song of heartbreak. It's a perfect romantic tune you would be hard pressed not to give into.
"When You Follow" is the other pop effort. They successfully capture a slice of noir. At the beginning the atmospheric background travels from left to right speaker. They manage to record a perfect noir trumpet to color the piece. They also have some muffled vocals kicking in here and there. Here is a group that can use the studio like an instrument to deliver what they want.
"Two Souls" is an electronic ditty which also displays the melodicism that is actually in every song on the CD. The melody and the singing raise this above similar efforts out there.
"Starmates" show they have assimilated their Bowie influences. It captures that Major Tom/cosmic feeling with the programed electro beat.
"Karma Song" is more 80s electronic music done up to the T. The guitar intro riff nails it too.
It's easy to listen to this over and over and get some new nuance and appreciation every time.
---
BAND:Michael Roy
TITLE:
The Bright Side
GET IT:
Amazon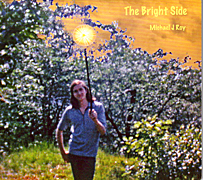 There's no sophomore slump with Roy as he makes another finely crafted CD. His other CD, Eclectricty is reviewed below.
When the first song on the album is "The End" you know you are being set up. Is it a Memento flip? If so, it's more like Pinter's Betrayal because the songs deal with real relationship issues.
It's not a lighthearted work even the final song The Bright Side is about how he can't find a 'bright side'.
Michael is serious with the music. He keeps flash to a minimum and he is capable of filling albums full of guitar gymnastics if he wanted. Most often guitars with different textures are layered to form the beds of the songs.
Whether he's gifted, or has picked up his song craft during his long career, it's evident in every second. Song structures have been tweaked so that the nuts and bolts hold things together seamlessly. Melodies carry the songs along and in the chorus they marry to the lyrics to deliver the hook.
Michael's voice adds emotion. Sometimes it's the way he says the lyrics that make them effective, for instance by drawing out a line or syllable like he does to the lyric "same old thing" in Rain.
Stephen Gilligan on bass and Lenny Shea Jr. on drums are a classy rhythm section.
Roy has been hiding in plain site as a member of Fox Pass and Tom Dickie and the Desire. The Bright Side shows off his impeccable taste, guitar mastery and sure handed song craft for all to see. It's hard to say too much about this CD.
---
BAND:Hummingbird Syndicate
TITLE:
Pop Tricks
GET IT:
Band web site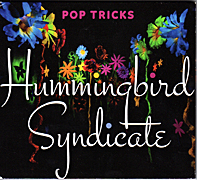 The first single from Hummingbird Syndicate had elements of Sunshine Pop. The first song on their album "Romance" has that quality too. You might suspect that's what the rest of the album will be, but not so.
About half is in the Country/Americana style where it's acoustic guitars and mandolins that color the sound.
At the center of the group is the Jon Macey and Lynn Shipley writing team. Couple that with their performing chops and that's a big jump start to any project. The rest of the band are top notch players who all play with subtlety. Everything is nice and tidy. It's a pristine recording, as are all of Macey's albums.
The first song "Romance" name checks 60's song lyrics as it goes it's feel-good Sunshine pop way.
Right after that Stephen Foster takes you into the heartland with a bit of the Americana sound. Vista is in the same vein with even repeats of Hallelujah in the lyrics.
"Sometimes It Just Gets This Way" is one of the pop gems we expect from Macey, it has echoes of Tom Petty. "Haley" is a song that pines for a lost love. You can see the benefits of the Shipley/Macey team in this with the back and forth between their vocal lines.
They wait for the penultimate song "Guitar Star" to rock it up. Then they put it in relief with "Clever and Astute" where Jon starts by whispering the lyrics. It's has an intimate atmosphere. It makes you want to curl up in the speaker cabinet as Shipley takes over and offers, "If you have any time, I can spare a few moments of mine". It's so wistful. If you stop and give it attention it will capture you.
Live Hummingbird Syndicate go even wider musically afield. It feels like this CD is just the first step for this gang.
---
BAND:Loser's Circle
TITLE:
Took Long Enough
GET IT:
Bandcamp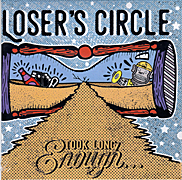 They call the CD Took Long Enough, like it was too long in coming, but I think the timing is exactly right. Right now Loser's Circle has seized the day with their live show - and this CD. If you want some pop punk for right now this is the group and this is the CD.
It's amazing what you can do with just three instruments and three voices. Loser's Circle follow the Ramones as far as having a bare bones sound and getting millage out of it.
They all sing and take turns so you get variety there and then they all sing together for the extra uplift in the choruses.
No matter what cut you go to it hits like you're hearing it in the middle of a great live set. Every song is upbeat, there is no dragging ever.
"Ghosts of Yesterday" is the highlight with its ascending intro guitar riff and nicely written chorus where the chords descend in steps that are unusual and it catches your ear.
"Getting By" has the lyric that makes the song; "we are young and dumb, and we are never getting old".
"Who's Bitter? I'm Not Bitter" is another place where they take simple elements and hook you. They beat out a rhythmic two chord intro and then it's a rush of words with an irresistible lilt to them that sucks you in as they punctuate the line with 'because, fuck the future." It all works.
Those are a few examples of what they're doing all through the CD. Something gets you in every song; be it the lyric, melody or singing that's embedded in their bone crunching group attack.
It's 12 cuts of memorable punk. What more can you wish for?
---
BAND:Corin Ashley
TITLE:
Broken Biscuits
GET IT:
www.corinashley.com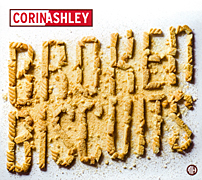 This is a much bigger aural feast than biscuits. It's what happens when your diet consists of Sgt.Pepper's era Beatles. That's not news for Ashley fans. He recorded at Abbey Road for his last effort, but even for him, this is a big accomplishment.
The first 7 songs are a suite referencing Corin's stroke and recovery.
Edison's Medicine is Corin's version of Maxwell's Silver Hammer. Like a lot of material here, the connection is plain but his treatment is commandingly his own. There is influence and alchemy going on at the same time.
The arrangements are stunning, the tonalities are sumptuous and the songs are catchy. The production is good…scary good! There are sections for which you have to use a sixties term like 'kaleidoscopic' to describe.
Wind Up Boy would be a captivating ditty before the production – afterwards it's a marvel.
Broken Biscuit #6 opens like the Beatle's Rain.
In Appropriate Fashion ends with the Sgt. Pepper's coda (using different words in place of Billy Shears).
Corin also sings and plays bass like McCartney. It's worth giving one listen concentrating on the bass lines.
Even then it's not all Beatles. Little Crumbles has a lot of The Move in it and there are traces of The Zombies and other English Invasion groups elsewhere.
The last five songs are separated as 'Side Two' and thematically they go elsewhere. Junior Partner is about the Rat Race and Jellyfish is a heart breaker. The last song is a Dean Martin cover!
Quality, trippy pop music; only Corin could have pulled this off.
---
BAND:Oh the Humanity
TITLE:
Tired Ears
GET IT:
Bandcamp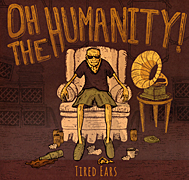 I love OH the Humanity live and this EP does a good job of showing what they do.
They have a dynamic group sound and the vocals parallel that with emotion – it's that coupling that knocks you out.
All the songs are very wordy. Often there's pressured singing as the vocalist gets every word in. It's like he's telling you exactly what he feels and wants to get every detail in there.
In the first song Over & Over, the line "I'll just keep giving too much of myself and expecting too much in return" sticks out and you wait for it to repeat as the group rages.
To me, it's the last two songs (side two on the EP) that are the most successful.
Roadsick is a personal manifesto for the working band member. The chorus grabs with the line; "Everything I am in spite of everything else." The singer and backup singers hit the line and sing it with proud conviction. Near the end of the song they make every repetition hit with intensity.
Anxious has one of their best guitar arrangements. They hit a few textures and set up the bed for the singer emoting, "These fleeting feelings they're consuming me, it's overwhelming."
Both those songs are special because they transmit such heart and humanity. They are a sort of window into us and others that the best art gives you.
---
BAND:The Hi-End
TITLE:
100 Proof
GET IT:
CD Baby
BAND:The Chicago Vin Coalition
TITLE: American Dream
GET IT: CD Baby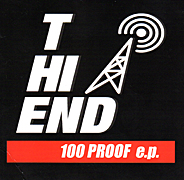 Here we have two CD's by Greg Allen's Fringe Religion graduates. In their new projects the ex-Fringers take things in different directions.
The Hi-End has Curt Florzcak, Greg's previous guitarist, it also has Johnny Carlevale from the Skeleton Beats.
The music harkens back to early/mid seventies rock. They name check Eddie and the Hot Rods and that is a good reference point. A lot of the songs have a riff figured like a bass line. They have the style nailed down and the excellent playing makes everything work. It's retro but ripping.
100 Proof is a life declaration that comes crashing out of the gate.
Wreckin' Ball has a Nervous Eaters swagger to it.
Ain't No Funny Stuff has some glam attributes.
I Don't Really Care has horns in it but you don't hear them until the last bar; missed opportunity there.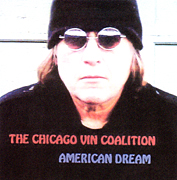 Chicago Vin played bass in Fringe Religion. He also plays guitar and Vox organ on this CD.
Vin comes out of the gate with some simple garage tunes that make their hit. Some of the rest of the CD goes into some blues territory.
It all has an edge in the recording that I thought was lost decades ago. It's got the rawness of a demo but with a clear mix. It seems so simple and uncomplicated, but if it is why isn't anyone else doing it this way?
The first three songs are garage tunes that remind me of the work of Rick Coraccio and the Last Ones. It will remind you of lots of sixties faves. It has the Vox Continental at the front with cutting guitar leads through it. A lot of smart, hip and trendy people are trying to do this but Vin seems to accomplish it effortlessly.
He also handles the blues via rock material with authority. Blues material was an influence in the sixties and many bands put blues songs in their repertoire.
He's got a gruff voice that has a world weary aspect that works wonders. He gets the max from his recording buds.
If I didn't review CD's I might not have given this the time which is sad. It's an unexpected gem.
---
BAND:The Lost Riots
TITLE:
The Stories are True
GET IT:
Bandcamp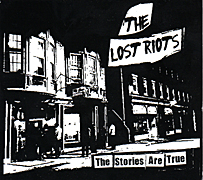 You want to like this New Haven group just from the way they look; They're all studded up like 1977 UK punks. The music sounds like it has studded jackets on too, its snarly punk.
In the opener Die Alone they just yell out "Die Alone" a lot of times. Their song titles must be vetted for the way they sound yelled out because that's what happens most of the time.
I like Die Alone, This Job Sucks, NYC Nights, Aimee, and Dead Boys - but really any one is as good as the other. It's more of a soundtrack when you're playing it.
You walk around, or stomp around, blurting out the lyric of the moment. It puts you in an energetic punk mood. I think that's pretty cool.
On track 11 they go acoustic for We're Getting Old. (You have to get the EP 45 to get it electric and I would do that. Last Night Was Fun on that EP has lyrics relate a club social situation and name check some groups.)
They have an unlisted phantom track 13 which is the Replacements Goddam Job all punked up.
I had a smile on my face the whole time listening to this CD. They've captured the punk sound and spirit.
We've seen them live and they deliver a punkorama show too.
The CD is even on Die Hipster! Records!!
---
BAND:OC45
TITLE:
Happy Accidents
GET IT:
Bandcamp
I've seen OC 45 play live a few times and it's a rush of sound and fury. What were they singing about? Didn't know but it didn't matter.
I played this CD and it was a lively blur of punk. What were they singing about? Didn't know but it did matter this time. Nothing caught my ear to distinguish what was going on. I then listened with the lyric sheet in hand and it was - aha, that's what there singing about and that's cool.
It turns out that they sing about gun control, prejudice, family tragedy, heart break, and the general shittyness of some of our society. OC45 does this? Yes, and then the songs opened up for me. They didn't just rock out they said something.
I thought This Bottle's Got Your Name On It would be a mindless drinking song but no it's a rather sober look at a failed love relationship where, surprise, the lyrics admit, "I' got exactly what I wanted. I'm all alone and broken hearted." They don't blame the other party! It hits its mark and I felt sadness welling up.
Dad's Home is a tribute to a father who dies the day after Christmas. It ends with the line, "I'll always remember the person you were, the father I knew," again, an effective song.
Keep Your Guns brings up the scenarios that buttress the anti-gun argument and justify the singers anger; not just a mindless rage of nihilism which is the more common funnel for anger.
My fear is that others don't give this the deeper listen it deserves. There's a lot there for those that do.
---
BAND:Watts
TITLE:
The Black Heart of Rock n' Roll
GET IT:
Rum Bar Records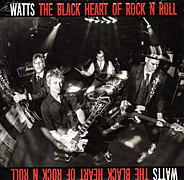 We became familiar with many of these songs by hearing them live. The great news is that they have translated all their live excitement into the recording.
It's good songwriting coupled with a party time, barroom rocking vibe and an arena rock ambience also. There is AC/DC and Cheap Trick influences up front.
Nothing is too complicated but nobody can slash out a chord and let it hang in the air like these guys. They own that style. See the opener The Black Heart of Rock n Roll for this. They also have mastered the hook in the bass riff punctuated with a crunched chord. The playing is a text book on how four musicians can all add to the mix and not step on each other's toes.
Danny Kopko's voice has always been the main attraction for me and it still is here. They slow it down on Bye and Bye and you get a good showcase for his voice there.
Up All Night captures that club feeling where the band is crankin', you're probably drinking and you don't want it to stop. And that's the way it is with these guys live. The B Side is nice piece of work. It shows how they put some feeling into the rockin.
The CD is what they wanted; an instant big rock concert in your bedroom.
---
BAND:Duck & Cover
TITLE:
Stuck in Decline
GET IT:
Bandcamp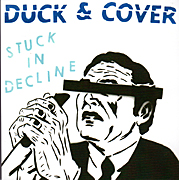 The first song Yeah Don't You is a live fave and it's nice to have it recorded. It shows their songwriting skills; more chords than your usual punk song, a memorable intro, variations on musical themes, hooks in the vocals and under it all the appropriate guitar crunch.
Wasted has great momentum with ringing guitar tones. They use dynamics to change things up and give added interest to the end of the song. Anyone else would just bang it out without the risk. They do this all the way through the CD – they add complexity to break the punk formula.
That's why we pay attention to Duck & Cover because they are forwarding the punk genre with some smart moves; if you see it as straight punk that's alright because it's that too.
The Way of the World is the Cheap Trick song and is a good fit for them.
I listen for Chris Brat's vocals all the way through. The lyrics are just beyond reach. A lyric sheet would be appreciated.
Get this Cd to see what punk Boston has to offer now.
---
BAND:Tom Baker and the Snakes
TITLE: Lookout Tower
GET IT: Rum Bar Records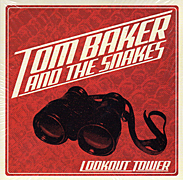 Boston locals know Tom Baker and the Snakes because they have been working the clubs. That led up to getting into the semifinals of the 2017 Rumble. Now it's time for the rest of the world to get in on this band.
The Snakes are veterans who have honed these crowd pleasing riffs for a long while. It's AC/DC style chord crunching but with three guitarists there's always more going on. It sounds simultaneously simple and complicated.
The center of it all is Tom Baker's voice. It's midrange, soulful and has classic rock and roll phrasing. Often it's the way he says a word that makes the song. It's saying something that in a group with three superior guitarists you come away thinking about the voice.
I've become a boor telling people about Doll Eyes but the descending bass line hooks me every time and Tom's handling of the refrain "Doll Eyes" just does it to me.
Satisfied Fool is a welcome change up. It's slower and slinky with a blues edge. It's another place where Tom's voice shines. The guitars are nicely separated in the recording. You can catch some of their tricks here, the wonderful interweaving, and the wonderful tones.
There are no sharp edges to this it all rolls along smooth with the drums/bass always pushing out a forward momentum.
It's a crowd pleaser by any measure.
---
BAND:The New Frustrations
TITLE:
"Dee Backle"
GET IT:
Inquire here
They don't gig much and they only have one other recorded effort. They don't make it easy. If you only have this four song EP to go on you would kill to see them. It's old school power pop circa the seventies.
The first song Radio Generation is a paean to the time when the radio was a potent and magical force. It's so good it takes a while to give the next three songs their due but they are all of a kind.
Radio Generation is full of cascading riffs and expressive crescendos it stops just a few times to chunk along. With all its parts it's a little mini symphony. It has a bit of grandeur to it.
The next three songs share similar attributes. It all goes by so fast. You have to keep playing it through again and again.
A gem. We wish the pop fans find this.
---
BAND:Silver Screams
TITLE: Defective Machines
GET IT: Bandcamp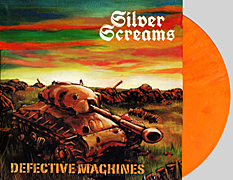 Silver Screams have been able to get their monumental live sound on this six song EP recording. They sound big but agile with snappy tempos and sharp playing. They scoop what they want from various sources with punk at the fore.
The first song Dead Air starts with a bass/drum rumble, a feedback squeal, two fast chords and then a furious metal type riff that drags you into the song and then you're in for a ride. To me it's an irresistible sonic pull that carries me along and now and then I hear the chorus "Dead Flowers, Dead Air" in there somewhere. It's a powerful performance and a good as live recording.
The next four songs continue with heavy riffage and tight playing. There's no mindless shredding, all the guitar work serves the song.
There were a lot of albums through the years that print Play Loud on the sleeve. I never have played much heed to it but this baby you turn up without the prompt. The loudness is in the fabric of the overall music. I don't know if it's in the recording or the mastering but this music jumps out of the grooves. The grooves in this case are nice orange vinyl.
They close the EP with a cover Joy Division's Disorder. They put more rock in it with the drums working up a lather. It rejuvenated my appreciation of the song. I played that a dozen times.
It's a thoroughly enjoyable hard rocking album.
---
BAND:Jeff and Jane Hudson
TITLE: The Middle
GET IT: skimusic@gmail.com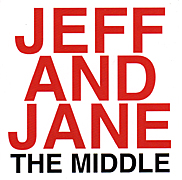 Jeff and Jane were a big presence on the scene at the beginning. The Rentals gave us the first taste of art punk and we loved it. They soon switched to synths and were the first of the groups to play electronic music. That was a comfortable fit for them and they had many fruitful years with that.
They resurfaced and played the Magic Room in 2012 and they've played in the Berkshires where they live and work.
This CD takes up where they left off many years ago. It would be anachronistic but there are many new groups doing the same thing (Passion Pit, Freezepop and not to forget Olivia Neutron-John ) so it's just jumping back in the stream really. What's old is new again.
To me the CD is front loaded because the first four songs are very strong. It's all synth and drum machines plus some raw guitar lines that are a major plus in fleshing out the texture so it's not 100% electronica.
"Innocent" sounds like it was a mid-eighties hit by the Human League or OMD. Jane's low voice delivers the track. This is the track that proves what they got. "The Middle" is not far behind. They redo "Gertrude Stein" but I prefer the pounding and lurching Rental's original.
There are a lot of Jeff and Jane fans out there and they should love this.
What's also great is how creative Jeff and Jane continue to be. Check out some of their material here www.officialjeffandjane.com.
---
BAND:Various Artists
TITLE: Boston Bootleg Vol 3
GET IT: www.raveuprecords.com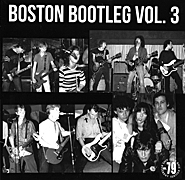 Here's one we didn't see coming; a double LP (vinyl) of 22 primo Boston bands from the late seventies and early eighties.
These songs were dubbed from MIT's WMBR archives of demo tapes the bands sent in or live studio performances. This is how we first heard the songs before the material was officially recorded. If this doesn't take you back in time nothing will.
This is the bands at their punkiest and earliest. There are 30 songs. With a few exceptions, most of these songs (not these recordings) did get released.
With so little Maps material available, getting a new song called Explosive Decompression is a treat. It shows the Maps playing fast and arty with Judy doing things with her voice that were just so cool. Phobia gets two songs, one is the unreleased Hot Rod. The Dogmatics do You Say. There are four La Peste songs.
The rest of the groups are: Unnatural Axe, Molls, Thrills, MOB, Moving Parts, Baby's Arm, Tracks, Lou Miami, Prime Movers, Hot Dates, Swingers Resort, Lyres, Nervous Eaters, Del Fuegoes, Hopelessly Obscure, Post Moderns, Jeff and Jane Hudson, and Human Sexual Response.
This was put out in Europe only. The original Boston Bootleg LP's were released by Joe Viglione on Varluven Vol.1 1979 and Vol 2 1981.
Check out on line at www.raveuprecords.com
---
BAND:Humingbird Syndicate
TITLE: Humingbird Syndicate
GET IT:Website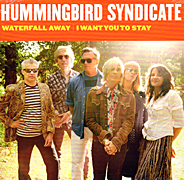 It's hard to keep up with Jon Macey. He has a new group, Hummingbird Syndicate, which is part of a larger project. He's calling this a culmination of his career to date.
One of the differences here from previous bands is that he shares songwriting duties with Lynn Shipley. They're modeling themselves like the Brill building songwriters and will record the songs with different line ups.
This new CD which shares its name with the band, Hummingbird Syndicate, is their first effort. It has two songs which are available on vinyl as well as digital forms. They mine the sounds of the sixties. The impeccable recordings match the detail written songs.
Waterfall Away is pure sunshine pop. The opening 12 string guitar line makes you think of the Byrds. The song goes through subtle variations. For the listener it's a treat to catch the different settings; changing vocal line ups and harmonies . Instrumentally the bass carries the song along as the guitars give the texture. In the end I'm reminded of the Buffalo Springfield whose songs went through similar paces. There's a lot of writing going on for a three and half minute song.
In I Want You To Stay the drums and bass lead you into the song, then Lynn Shipley takes the lead vocal. Two overlapping guitar lines going on in the solo section is a great idea not often done. At the end of the solo the guitars sit on one note that carries for half a minute with vocals over it until it finally breaks. That feeling of tension and relief gives the song drama. After that there is a section that is double timed. Just some of the ways they make the song go through variations.
Right now we're hearing new bands taking up the psychedelic sound. Jon is right in line with the times on this. Doug Tule is in the same sonic territory. There will be a another full length new CD by Hummingbird Syndicate soon.
---
BAND:John Surette
TITLE:
Tomorrow the World
GET IT:
Available at Bandcamp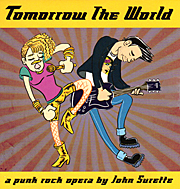 This was an ambitious project for John Surette. After a long period of inactivity he's produced a Rock Opera. It has the reach and drama a project like this requires. Part of the opera's story is about a rock band trying to make it big and that allowed John to get the members of the original Boys Life together and record three new songs. One inside joke is that the song Boys Life is actually from a group called Apache and it's from 2007.
From our perch in 2015 we can appreciate Surette's talents like never before. It's not just his singing and playing but his real rock persona that raises everything he does here and gives it a stamp of authenticity that makes it avoid that Broadway song feel some of these operas have.
All the songs have strong melodies and lyrics. My favorite is Afraid of Girls which is punky and catchy. There is a little synth work tucked in to fill out and give some atmosphere. Live they added a narration to fill in the storyline and with that I imagine the lyrics would mean even more.
This CD was recorded at David Minehan's Wooly Mammoth studio and he plays on the CD here and there. If you are still waiting for new Neighborhood's material take a listen to Innocence Lost written by Minehan.
Valerie Forgione shines in her few lead vocals. When you hear Neil Sugarman's unmistakable sax playing you get nostalgic for those Boys Life days. Neil has gone on to play on some high profile CD's such as Amy Winehouse.
There was a huge snow storm the night of Tomorrow the World's premier at the Middle East. There was no rescheduling with the all-star cast. That was a shame. Many people missed it. Maybe some of this excellent material will be played when John gets a new group going. Hope so.
---
BAND:Fireking
TITLE:
Double Trouble
GET IT:
Available at Bandcamp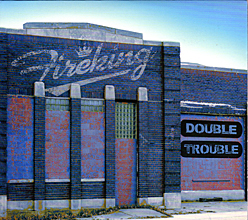 This is where Tony Kaczynski shows everyone how it's done; a double CD that never flags in creativity or energy.
Even before I get the song material I have to note that this CD has been recorded and mixed to give a hot sound and even balance. It was recorded at Ducky Carlisle's studio. Carlisle has won a Grammy for engineering and you can hear that prowess. It's a big up front sound without being pompous.
Fireking is a trio and all three give equally to the sound that makes it an over the top success. Rather than play a solid body guitar, Tony plays a big hollow body electric that gives the whole CD a distinctive tone. It's Fireking's signature sound. There is a 70's era feel to the guitar lines and band sound.
Tony has a full bodied voice and he can do a few things with it. He doesn't do fancy things but has control. He can move a note around to make a sweet melody line that others may not go for, or do a short falsetto. He can wrap his voice around a word, or group of words, and drive them home. For my money Fireking outdoes Elvis Costello on the Tokyo Storm Warning cover and captures Gene Parsons' So You Say You Lost Your Baby. Tony picks wordy songs maybe because he writes wordy songs.
The main thing for a CD of this length is the songwriting and Kaczynski evidently has a big pile of material. All songs are well developed and he has plenty to say. The songs shoot out of the gate and have a momentum that carries them along. His lyrics are filled with musical references and more, like: Metal Guru, John Coltrane, Young Marble Giants, Roxy Music, Pale Blue Eyes , Philip K. Dick, Balaam and the Angel, Sal Mineo, P.F. Sloan, Badfinger, Charlotte Rampling. Marco Pirroni, Divine etc.
I like how he mentions Elvis Costello's LP Blood and Chocolate in a song then plays a cover from that LP two songs later. In the song Muffin he weaves a section of Theme from a Summer Place into the accompaniment. In the Contagious halting intro he slips in a small two note fillip that's from The Clash's Should I Stay or Should I Go intro. These are fun things to catch and a sign of the thought that went into all this.
This CD has it all; the sound, the songs and the performance.
---
BAND:Michael J. Roy
TITLE:
Eclectricty
GET IT:
CD BABY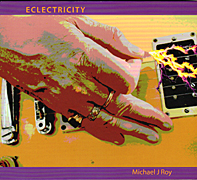 A guitarist's first album would most probably be a guitar blow out. This is not the case with Michael Roy's effort. Eclectricty is foremost song centric and guitars serve the tunes with solos at a minimum.
Michael has played guitar and sung in Fox Pass from the beginning and that means 1974. I don't know why we get this now but it's a gem. The overall sound and writing reminds me of some of Richard Lloyd's solo work; good examples of this are Wherever You Are and the beginning of In a Well.
Songs are mostly mid-tempo but don't drag because the songwriting is spot on. The guitar lines also carry the songs along. This can be heard on slower tunes like The Difference and Taking My Time where the melody and guitar lines are irresistible.
Roy has a clear voice with no affectations that fit the material and gives it emotion when required.
He's doing some interesting musical things with scales among other things but they are subtle and are not noticeable on a casual listen. There's something going on in Wherever You Are from the beginning but it's not until the solo where he uses an eastern scale that it surfaces to be identified.
I have many favorites: Land of Forgotten Dreams, Taking My Time, Stop the Rain and Wired in Wonderland.
This has so many good qualities but in the end the best thing is that it's just so listenable.
---
BAND:Brigands
TITLE:
Night Patrol
GET IT:
Available at CD Baby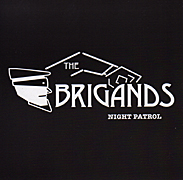 As time goes on there is less punk and garage around so it's a treat to get the Brigands CD. The Brigands have been doing it garage style for 30 years and you gotta love that but don't get the attention of more known entities. They are a Boston band through and through. They cover songs by other Boston groups and sing about the city in their original lyrics.
They start up with a cover of the Atlantics' Teenage Flu. They take out some polish and add some grit to make it their own. They are similarly all over two covers by La Peste, Acid Test and Spymaster. They just get rocking and let the song show itself. Looking for Lewis and Clark is recovering a gem by The Long Ryders a criminally forgotten band now.
Covering Pills by Bo Diddly has been a time honored tradition around here and has always been a way for a band to play a straight ahead no-frills rocker. Brigands give a worthy version. Brand New Cadillac is a zingy update of the rockabilly song by Vince Taylor. They pump up the underlying riff and have a two note ricochet guitar lick that sticks in your head. What's cool is that the riff is in the original but in a passing way Brigands bring it forward and it works.
What works in the covers works in the originals too. They fit in with the covers with equal weight. It's all straight ahead punky power chords with the drums and bass constantly moving to give excitement and variety. The bass especially propels the music along. Listen to the beginning of Night Patrol where the bass holds the interest until the group kicks in. All the originals are rockers, no ballads here. She's Mine is my fave but Jet Setter is right up there too. Let's Rock does what it says but then again they all rock. Ask the Globe brings the local reference to the fore.
Cuts 10 to 16 are a string of originals that make the case for Brigands as a band that should be getting more kudos out there.
---
BAND:Sonny Vincent and the Spite
TITLE:
Spitefull
GET IT:
Available in November 2014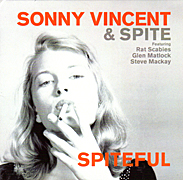 The CD abruptly begins like it starts in the middle of a song. It's swirling along at full energy and you feel off guard like your have to catch up. It's like you walked late into a club as the band is ripping it up. I think that is a great effect. The song is full of punk attitude. There's Sonny but there's also Rat Scabies, Glen Matlock and Steve Mackay doing their best to blast it out. That's quite an intro.
Sonny has a long history but we didn't hear him until we caught him at WMBR. We were fans immediately then. His gigs have been rocking. He also has many recording and if you go through his catalog you hear plenty of good songs which is to say he's no novice and he never does anything half way.
He knows how to write a song so there is always something of interest going on and with this band behind him there's no way this would miss. I'm not a big lyric guy but I've been struck many times in this CD with the pointed lyrics. They are not just placeholders with easy rhymes. He's expressing emotions that earn the screams he punctuates them with. The songs are not power chord workouts Sonny hits full chords which give things a little more character.
Now That I Have You has that undefinable something in the combination of writing and playing that gives the overall song a feeling and sound that give it an identity. I have to fight myself to not put it on endless repeat and sometimes I don't fight it.
Not the Same is another song that has it's own feeling. It's a calmer but not calm reflection of heartache. The next two songs Wait and Borders ramps the energy up again. The CD now feels like one of Sonny's gigs where the songs come left and right and they are all good.
Sidewalk Cracks has flashes of real anger in it's half talking almost beatnik influenced style. Macon also has a sort of beatnik tinged scene at the beginning but then rocks out.
I'm spotlighting bits of songs but the truth is that this is a solid effort where the strengths don't falter, it's 14 worthy songs. As one listens one is struck by the anger and energy in the vocals. It's not just volume that hits you but that blast of emotion that makes you listen and love this CD.
---
BAND:Real Kids
TITLE: Shake...outta control
GET IT: Ace of Hearts Records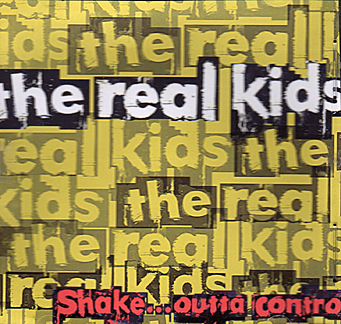 We are tantalizingly close to the release of the Real Kids CD. It looks like it will be available the first week of June which means it will be in time for the June 14th gig at the Middle East.
The EP (see review below) reveals the essentials - a fully realized Real Kids effort, new songs, great playing, a superb recording and stand out covers. With the CD you can add refashioned earlier songs. You can say it's like the EP and you would be right but think of it this way; it means you have sustained quality over 12 songs.
Often a song will begin with a very simple guitar riff played by John with his characteristic clean snappy tone and you greet it like an old friend. This is The Real Kids experience pure and simple. Somehow even with all the rock you could ever want to hear, this is the stuff we desire.
Rick said they talked about making this like a follow up to the first Red Star LP and that's a great way to look at it. It does fit that idea with some extra bits. Fly Into The Mystery, Common At Noon and Who Needs You have a bitter sweet/weary tone that requires some life experience to give them the gravitas that make them work.
All Night Boppin' is a fifties style rocker that gives another dimension to this song collection. Real Kids roots go way back. This is an upbeat lead in to the redone Common At Noon which along with Who Needs You is like a coda to the preceding ten songs.
Common At Noon, the second to last cut, is done in a slow tempo and is very moody. Who Needs You starts where Common At Noon leaves off. Picking up the mood with light mandolin. But soon the volume increases and the song gets noisy and ends with a distorted guitar solo. Going from the contemplative mode and being lead into the rockin' mode and ending with a big punch is one nice trick.
I would say that this fulfilled all expectations but I don't think anyone expected anything as good as this.
List of Songs.
Can't Shake That Girl
She Don't Take it - On EP. A Felice original.
Shake…Outta Control
Tell me (What You Want Me To Do)
Fly Into The Mystery - On EP. Jonathan Richman song.
Got It Made - On EP. Felice original.
No Fun No More
She's Got Everything - On EP. Kinks song.
That Girl Ain't Right
All Night Boppin'
Common At Noon
Who Needs You
---
BAND:Real Kids
TITLE:
Shake Outta Control EP
GET IT:
http://www.aceofheartsrecords.com/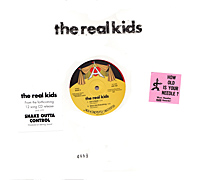 It takes a nano second after the needle hitting the groove of She Don't Take It to realize that this is primo Real Kids material. It has a simple riff that Felice rocks the way that only he can. This is not just a song this is a return to form for John and a gift for us rabid Real Kids fans. It was a long road to this and a lot of work getting it recorded. This EP has the combination of Felice composing and playing and Rick Harte recording prowess going for it, in many ways that's all you have to hear to want to have it.
But back to the song, a Felice origingal; it rocks hard and has lyrics with a harsh tone, "I don't give my baby no shit. My baby, she don't stand for it. " it begins. It has wailing harmonica through it. It has a big garage influence. In the end the band ascends chromatically before landing on the final chord for a crowning finish.
There's three more songs but really for me this is even enough. It's something we wished for and didn't think would happen. It is new and quality Real Kids material in 2014. Wow.
John then picks Fly Into The Mystery by Jonathan Richman. The local references must mean a lot to John. The tempo is slow but the drums and bass are strong. There's no wimp factor here. In the solo the guitar is an overdriven feedback animal. It's as if he is saying that when and if he is flying into that mystery he's not flying quietly.
Side two starts with another Felice original called Got It Made. This is pop tune with a 12 string jangle. What a beauty. I wish Greg Shaw could have heard this. He would have been ecstatic. My main thought is - I gotta hear this live.
Then it's a lively bopper She's Got Everything a cover of a Kinks song. A simple riff drives through several changes rocking this way and that. It's garage rock heaven. The final chords modulate to some unlikely key which is straight from the original Kinks version that still stops you in your tracks if the rest of the song hasn't.
Back in 1975 we were trying to get an alternative to the soft bland version of what rock had become. The Real Kids among others gave us what we were looking for. Even with all the music available to us now this Real Kids rock is still what satisfies.
This is a limited/numbered pressing. Get it at Ace of Hearts.
And this is just 4 songs from the CD which has more of the same. Can you wait? I couldn't.
---
BAND:Sonic Daze
TITLE:
First Coming
GET IT:
https://sonicdaze.bandcamp.com/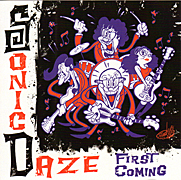 Somehow Kenne Highland came in contact with these Italian garage punkers. (There is another band called Sonic Daze from Maryland, so do not confuse.) They started as a DMZ cover band four years ago and still cover The First Time is the Best Time and have a video of Mighty Idy.
Indeed the CD is a healthy dose of fast tempo garage punk and you can hear some DMZ in there amidst plenty of other group influences. The recording which is all analog sounds big and full of energy. They have managed to capture some of that early punk spirit in the song writing and recording.
I found repeated listenings rewarding by catching more of the details of this nice effort.
---
BAND:Randy Black and the Heathcroppers
TITLE:
The Sky Goes Clear
GET IT:
http://www.cdbaby.com/Artist/RandyBlackandtheHeathcroppers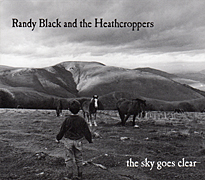 It's been a long time since Limbo Race won the Rumble. It was a welcome surprise to see Randy up on stage again. Randy still gives out what he did back then: good songwriting, good playing and that certain extra layer of passion that earmarks his style.
That's all on this CD. It's not flash or production trickery that gets your attention it's the peak into the window of our deeper selves that hits you time and again as you listen. This is music with an adult point of view.
One song title is called Simple Things but I think it's basic things he sings about that are anything except simple. The music is played by a three piece with a few quest vocalists (Linda Viens and Gabrielle Agachiko).
Randy matches words and music and makes the perfect join and that produces those hooks you just cannot deny. That is first class songwriting and he does it often.
I was going to list favorite songs but I would be listing almost every song, Randy is very consistent, but I have to mention Trying. Its lyrics delineate a city neighborhood scene that has a gritty verisimilitude and attains a unique moody noir tone.
Live Randy has even more songs of this ilk. He also is adding instruments to the mix. It all bodes that he is in for the long hall. A very welcome return.
---
BAND:Pop Gun
TITLE:
American Soul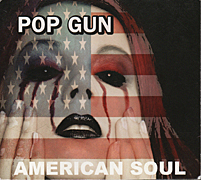 Like a Ford truck Pop Gun is solid and dependable and screams America. The rap on this group is that they sound very seventies-like and that is true, but somehow they sound just great now. I'm a punk guy but they won me over.
No One Knows received local radio play and when I hear "she wants red roses" from that tune I get a tug of welcome recognition and realize that their songwriting has the ability to cut through the tons of other songs out there. That's gold.
They have the American flag on the cover and one song is entitled American Soul that talks about the status quo in the nation. I like that as a focus. In Restless they kick up the energy a notch and coupled with effective lyrics make it a standout.
If you are going to do the 70's thing why not do it great? That's what they accomplish with Love and Wine which sounds like a 70's hit maybe by Blues Image. It's a perfect 70's power ballad. For my money it's the highlight of the CD and deserves airplay in a just rocking world. Don't Ever Wanna Lose Ya is another power ballad not that far below that.
There's lots of finesse in the lyrics, singing and music if you listen attentively and the more you listen the more you find to like.
Available via Bandcamp - Pop Gun.
---
BAND:James Straight and the Wide Stance
TITLE:
No Loitering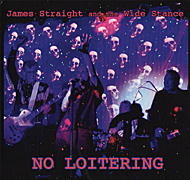 The first song, Female Trouble from the John Water's movie, is a perfect introduction to James Straight and the Wide Stance. It tells you right off the bat what they are dealing with: a dose of trash culture, a skewered look at society, some smart fun and always rocking music. They have gained a reputation with their live show. The good news is that the CD captures many of the live elements.
The Future of Love is one of my favorite songs here. It sounds like it must be a cover tune with its catchy riff and the bands solid performance. It has the easy air of a something they picked up somewhere else. Crazy For You is a simple progression they have fun with. I think that a minute shorter and it would leave you wanting more. It shows you what they do with just a few simple elements.
Wide Stance is their signature song dealing with the Larry Craig incident.
One of my complaints when I leave a show, even by a group I like, is the lack of memorable tunes. James Straight and the Wide Stance doesn't have this problem. Every song they have has a hook and a distinctive personality. I've highlighted a few here but everyone is a rewarding listen.
Joe Fagan's guitar always steals the show. His hallmark is a short catchy phrase etched with a rusty corrosive tone. It's a never failing formula. I see guitarists with thousand dollar guitars they can't tune, Joe takes a cheap knockoff and creates memorable riffs left and right.
Aut Powell on bass and Laurel Blanchard on drums are one the best rhythm sections in town but alas this raw recording doesn't capture their full power. I don't know why, the mix? It's best to turn it up (never a bad idea anyway) and they can be heard a bit better.
This mash up of low culture and excellent song writing is the great CD we hoped we would get every time we heard them play live.
---
BAND:Johnny Angel Wendall
TITLE:
My Lesbian Friend
GET IT:
http://johnnyangelwendell.bandcamp.com/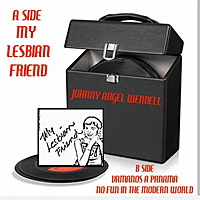 There's a new single out called My Lesbian Friend by expatriate Johnny Angel or Johnny Angel Wendall, I guess it is official now. I heard the song on the LRC on WMBR and Johnny Angel directed us to his Bandcamp page. That's the way you find out about things now (says grandpa) not by seeing it in the record store.
Johnny's CD called IT! of a year ago was a success showing sharp playing and song writing. This is a much more lose affair and much more fun. The song begins with a siren like riff to get your attention and then the chunky chords roll along as you catch some very funny lyrics about the ins and outs (or not) of having a lesbian friend. Overall it sounds like a late seventies pop song (which I love) with a dash of Lou Reed maybe and other stuff.
Vamanos A Panama puts a Tex Mex twist to the proceedings. It sounds like he had a ball writing and performing these things. Along with last year's CD Johnny proves he got the chops to continue with a lot a quality music.
You can get this via the Bandcamp page …maybe not the record store…any more.
---
BAND:Big Dipper
TITLE:
Crashes on the Platinum Planet
Label:
Almost Ready Records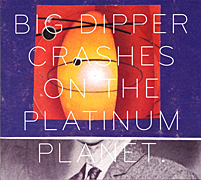 Sounding no worse for the gap of time Big Dipper comes out with a typical Big Dipper album. Maybe it's a little less unkempt…maybe. The songwriting and playing are all on par with their former releases. One change is that Steve Michener has been replaced by Tom Brewitt on bass.
I love their quirky charms that they still show. The most obvious being the deceptively plain lyrics that stand out and stick in your mind. Some of the lyrics shouldn't be in any rock song but somehow they make it work. Like a chorus that repeats "I'll never forget the chef", that should be laugh inducing but it rather successfully invokes a place and experience. I would have liked a lyric sheet to get into the words more.
Robert Pollard is a salute to songwriters. It's Big Dipper's version of Alex Chilton but much more. It's also self-referential with the second verse being a chide to Waleik himself and his songwriting. It's funny, charming and thoughtful.
Thankfully the unique vocal quality they have especially on the choruses is still intact, you know that yearning sort of nerdy tone . That's when you feel how much you have missed these local indy music faves.
This is a rewarding gift for all fans and a reminder of how neat indy music could and can be.
---
BAND:Triple Thick
TITLE:
Dark Night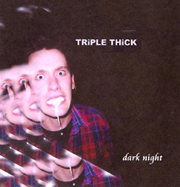 The first four rolling chords on this CD are what we love about punk/garage reduced to its minimum. The rest of the CD expands it but not too much of course. Triple Thick keeps everything to a minimum but they are hardworking and put out the product on a regular basis.
This CD is more of the same thing they always put out but listening to it I would say it's the best yet but maybe if I listened to an older one I would think THAT was the best. Heck, they are all good.
That first song Down the Road is a modern garage classic and like many other songs here invite comparisons to any 60's version of your choice. She Brings the Booze - that title is so good it doesn't even matter what the song is (but it is good). All Banged Up and Made It Up are two more faves.
If you are a Boston Punk fan for any years and are still around you should be making it a point to see Triple Thick live and pick up a few of their CD's while you are at it.
---
BAND:Jon Macey
TITLE:
Intention
GET IT:
http://jonmacey.com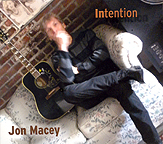 In quality and quantity Jon Macey has already left his competition way behind. Intention continues that trend.
Jon puts the straight rock beside and accents more subtle sounds. This is more of a chamber music sort of affair. It feels very acoustic although there are electric guitars used for color.
The very first words are I'm outdated/ Seems like I'm fated. This signals the lyrics that follow which are mature and deal with adult issues. We (those who started with punk in 1976) are faced with these issues as we now see things through older eyes. It's appropriate that we get material like this.
To me Paris Street is the center of the CD. Seeing a girl walk down Paris Street in the morning represents destiny and choice. Jon uses tubular bells to ring a symbolic tolling of time (a lifetime) going by. The girl is gone at sunset and the singer remains having missed or rejected his possible destiny. It's very effective. The rest of the material deals with similar themes.
Words like intimate, calm, warm, detailed and contemplating mark both the sound and the recording and , what a surprise, this was recorded at Woolly Mammoth. I hear Woolly Mammoth, I'm expecting loud and visceral. It seems like David Minehan can use a scalpel as well as a sledge hammer.
This is the perfect CD for a moody day or night. It has a seamless tone from beginning to end.
---
BAND: The Ducky Boys
TITLE:
Chasing the Ghost
GET IT:
http://statelinerecords.bandcamp.com/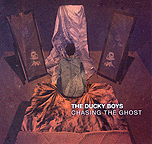 After a hiatus The Ducky Boys come back with a generous 17 song CD. The first song New Chapter acts as Mark Lind's declaration of independence. The lyrics state he wants to wipe the slate clean and tear down the walls and that sort of freedom does hover over the CD.
There are a lot of words hence a lot of singing. Others say and I will too that the vocals have some Axel Rose in them.
There are elements of the mainstream added to a punky background. The instruments say punk the singing says mainstream. It's in a nice spot in that sense. That should appeal to a wide audience, although I maybe have no idea what a wide audience wants these days.
My favorite song is I Guess I'm Broken where a I'm Not Your Stepping Stone sort of ascending chords drives a confessional lyric showing some real emotion.
Cure Me is a strong tune with the memorable chorus "Won't you kill me? Or won't you cure me. Anyone?"
Feeling Alive has a faint country and western feel to it. Medicine the next song has even stronger C+W elements. Both songs are enhanced with the world weary lyrics. These songs certainly tear down a wall or two and help put some real variety in the CD.
Multiple listens open up the CD and I find more and more to like.
After hearing them rock the house live and then putting out this long CD I can't imagine why they even faltered for a minute. The Ducky Boys have a lot of music in them to keep going.
---
BAND:Johnny Angel
TITLE:
IT!!
GET IT:
http://johnnyangelwendell.bandcamp.com/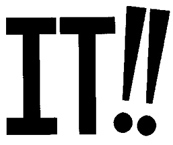 Punk is out the window with Johnny Angel it seems and maybe that's not a bad thing. On IT!! Johnny fits his songs into a county style and they sound very comfortable there. This is country with a rock sensibility like the Byrds or Poco. The songwriting is notable. This is no rush job the songs have great melodies and plenty of twists and codas with full arrangements. The whole CD has a wonderful feel to it. The mix is clean, you hear every instrument and every lyric. I love the guitar sound. Scott Gilman did some great work on the production along with Johnny. The playing is perfect for the material with a special nod to Boo Burns on pedal steel guitar.
Crazy Eyes is a strong opener. Three songs have Boston references. September in New England has Johnny pining for his old stomping grounds. I love Do I Ever Cross Your Mind which is the poppiest song. It's almost in the Raspberry's range. Oh, for a CD full of similar stuff!
Johnny was right to do this project. It was time for something new and it solidifies his songwriting reputation. It also opens up a whole new world where he can progress.
---
BAND: JJ and Thee Cuban Heels
TITLE:
Behold!
GET IT:
www.greenmistrecords.com


The first time I heard Thee Cuban Heels the songs made me feel I was in a different place and time - like to some small bar in the southwest circa 1964, then maybe a dance in a rented hall in 1967.
Not something I was expecting out of JJ Rassler of DMZ fame but as I have found out JJ's roots go back far and he's picked up lots on the way.
This is old school stuff. Guitars are clean and the playing is nuanced and controlled.
As if to lull you the opening riff of the CD could be one from DMZ or The Downbeat 5 but the next song generates from a place further back than that. Then the influences pile up - The MG's, Tex Mex, Country, Swamp Rock, Soul, English Invasion etc. It has all that and more and still manages not to sound patchy or inconsistent.
If you don't know the songs it's difficult to tell the 6 covers (from the 1960's) from the 8 originals. Number One and Tiger Beat are impossibly genuine in evoking a past state of music making.
It's all a lot of fun as is the group live. This is fine accomplishment for the group, it sounds great on the radio and it's another notch in JJ's belt.
---
BAND:Cadillac Heart
TITLE:
Cadillac Heart


The short story is - some solid stuff by some long time local musicians.
The roll call on this is - Rayboy (The Atlantics and Primary Colors), Billy Connors (The Boize), Gary Soprano (Third Rail), Scott Baerenwald (Reddy Teddy and Robin Lane) with help from Rick Coraccio (Lyres, The Only Ones) and Billy Loosigian (The Boom Boom Band).
This was recorded at Rayboy's studio which put out both rap in the early days and quality rock in the later part. Now the studio is moved with Ray to Cincinnati. Like all the other Butta Beat Studio rock releases the recording and mix is thick and punchy.
The Boize was one of Boston's earliest punk groups. They quit early and then surprised us all when they got together a few years ago and I was blown away with the new songs Billy Connors was writing. This group gives him a chance for even more songs. He still writes things in the garage vein.
Nothing's Gonna Change is tailor written for Scott;it fits him like a glove, and what a wonderful voice Scott has. More Than Desire also sung by Scott is a highlight.
I didn't know he wrote Ecstasy with the Paleys. He includes that song here as well as one written with Mathew MacKenzie.
I wish everyone could hear Fed Up. This is an updating of My Generation that is an unflinching look at our generation's short comings. We need more of this. It's a template for the grown up rock we want.
---

BAND:Muck and the Mires
TITLE: A Cellarful of Muck
GET IT: Muck and Mires web site

A new Muck and the Mires CD - life is good. There are 13 songs, some we know the live performance like Saturday Let Me Down Again and wow, that is a great one.
Muck and the Mires CD's are much like their live show: it's always a rush of up tempo songs that take your breath away. This time however it's not all 'up' songs there are some moody ones like Love Hated Me, That's the Way It's Always Gonna Be and I Don't Need a Reason among others that widens the emotional landscape and keeps your attention for the whole CD. Even in these songs the Mires never let the tempo get too slow. That's one of their secrets, there's always a forward momentum.

This may be their best recorded CD. The Mires have always had bare bones recording habits. It seems like they just want to get it done and leave, but here every extra track they throw in works wonders. They have descending chimes during I Don't Need a Reason that show how a little production adds to the magic. The backing vocals mixed cleanly to one side during a few songs are another instance. I think it's time for a full CD done with elaborate arrangements - just a suggestion.
The Mires have a nice amount of CD's which translates to a lot of songs written mainly by Evan Shore and there is no sense of them slowing down.
---
BAND:DMZ - Lyres
TITLE:
DMZ Radio Demos - Lyres Live at Cantones
GET IT:
Munster Records


This DMZ session was recorded at WMBR in 1976. It never ceases to amaze me how raw DMZ was at this time when radio and the whole rock world was so milquetoast. It took balls to get out there and pound it out like this.
There is other live DMZ material out there but this is a good addition. The recording is as rough and sharp as the performance. We get to hear some covers that aren't as obscure as usual, like Til' The End of the Day (Kinks), Glad All Over (Dave Clark 5) and Heart of Stone (Rolling Stones). Heart of Stone is just a little too out of tune to digest, the rest of the set is a treat.
Now that's the first 12 songs then they give you 13 more songs from the Lyres in 1982 recorded at Cantones. Nice to hear live Lyres but I find myself running to the studio recordings; they just can't be beat.
25 songs that we heard many times back in the day and that were the building blocks of the Boston punk sound.
---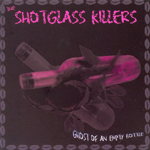 BAND:Shotglass Killers
TITLE: Ghost of an Empty Bottle
GET IT: www.lamf.biz

Our premier bass player Carl Biancucci has recorded a CD with this group from England. The CD was recorded in Brian James' (of Damned fame) studio and he plays on one song (He's Got Style) and even though it is short it is a real kick to hear Brian's signature sound.
The group sound is fast, punky and crunchy. The female lead singer makes the group sound like the Midnight Creeps to me, which is a good thing. Every song starts full bore and fast which works to give them a sense of urgency. I like Come On! Get On! which gives shout outs to the Dolls, Iggy and the MC5 among others. In Pixie the chorus goes into a retro girl group sound as she sings "She's got a crush on you." I'm a sucker for that especially when the rest of the song just does its punky thing.
All the way through we have Carl doing his patented bass runs. Check out Come On! Get On! where you can hear him pumping up the proceedings like only he can.
---
BAND:Various
TITLE:
Across Their Universe
GET IT:
Lowbudget Records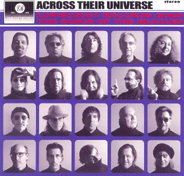 This is a Beatles tribute from the Lowbudget Records' people. There is a wide variety of styles here.
I've been captivated by everything Tim Casey (Doctor X ) has done lately. Here he does Across the Universe in his synth centric way with great success. Bird Mancini gets the feeling right in Don't Let Me Down. Allen Abate gives She's Leaving Home a guitar symphony as a back drop. It's heavy sounding yet the emotion of the song stays intact.
One big surprise is T Max's version of No Reply which becomes the aural equivalent of a Sergio Leonie western. It sounds like he smoked a pack an hour to get his voice in shape.
Clara Kebabian does a great job on Blue Jay Way a song you might not expect as is Chuck U tackling Revolution #9. What a project that is to take on. Some Lennon drop ins add to the interest as he gets 7 minutes of aural collage that hold the attention, not a small thing at this point.
They drag some songs through some genres and styles that I don't always go along with but the playing is always first rate and show off the strengths of these locals. There's not a lot of rockin': it's ballads and more quiet songs.
This is a nice local project and is of interest to anyone who knows the groups and musicians. Oh ya, Pastiche is on here too!
---

BAND:Triple Thick
TITLE: Triple Thick
GET IT: www.triplethick.com/

Triple Thick hit us with more of the simple, short yet satisfying garage punk we love. You want sophistication or complication you should go elsewhere. I am reminded of listening to the early Ramones albums where I soaked in those blasts of punk songs with such a need to get a fill of it. Triple Thick does that for me now. It's a joy to get the basic stuff sans the fluff.
I loved Mailbox about meeting his love at the box: and She's All Mine with its easy riff that the Shadows of Knight could have used.
Forget about the 3 minute song the instrumental Step on the Gas is all of 34 seconds.
There are 16 songs with four covers. The covers are always interesting with TT and here they go from Gene Clark to The Minutemen with a visit to the Remains in between.
One of the amazing things that TT does is to get that 'feeling' into the recording similar to the 60's garage bands they know well.
We do our best to champion this band because they are punk the way we thought of it in 1976. They have the sound and the work ethic.
---
BAND:Fox Pass
TITLE:
Intemporal
GET IT:
Actuality Records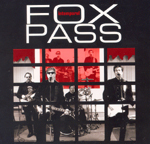 There are precious few bands that can serve up to their fans what Fox Pass can. New and old songs, pop and rock songs, years of yeoman service, innovative ideas and of course more and more new CD's of material.
On this new CD most songs are new but they also have picked songs from other periods of their long history (Intemporal i.e. - out of, or regardless of, time.) It's wonderful to finally have It's Rock and Amtrak in a recorded form after hearing them live since …what? 1976?
This is not because they are short of songs, no way. There are plenty of new songs here and they are detailed in the writing and recording. There are 17 songs in all. The creative flow of this band is cresting the banks.
There are a half dozen twelve string ringing pop gems that are as good as anything anybody else in the pop world is putting out. Most bands would be lucky to accomplish what are on the first 5 cuts alone.
The Sacred Mountain is Falling is a different beast for Fox Pass. It's a nine minute introspective piece carried on by a raga drone feeling rather than a strong beat. Guitarist Michael Roy hits the perfect tone as he always does and enhances the atmosphere. It sustains interest and mood for its whole nine minutes: a beauty.
Fox Pass shows their roots with Ticking of the Clock which reeks of Lou Reed.
The Fox Pass story continues.
---
BAND:Johnny Barnes and the Thin Blues Line
TITLE:
The Willie Dixon Tribute
GET IT:
www.johnnybarnes.com

After resurfacing and writing a few books Johnny Barnes comes back again this time with an CD of 13 Willie Dixon songs. This is fine pack of rock blues right in line with old Boston albums by The Colwell Winfield Blues Band and James Montgomery.
The backing musicians are top notch including the man himself, James Montgomery, on harmonica. Joe Pet on drums is a standout. Barnes makes his guitar snarl, squeal and sustain its way though these tunes with the same tone he had back in the day. The recording is sharp and the mix is full.
Most of these songs are well trodden but the level of performance keeps it interesting and the playing is full of energy, it never gets dull. Even the songs done as covers via Beck and Zeppelin are stamped with personality. A simple two note horn fillip individualizes I Can't Quit You, Baby for instance.
If you like this style of blues, and I do, then this is all kick ass ear candy. I listened to this for days. I just couldn't get enouogh of it.
---
BAND:Various
TITLE: Murder, Death and Prison
ON: Lude Boy Records
BUY AT: http://www.ludeboyrecords.com/
16 songs about Murder, Death and Prison - now that sounds like a pleasant listening experience; most of this CD is earthy and sobering and done with just acoustic guitar and voice but some use a light touch and humor.
We have four locals on this.
First is Jeff Crane of Classic Ruins (who has other side projects one in France). He delivers a noir-ish mystery with some vivid images called Rumour in the Town. It has Zep's Gallows Pole feel to it.
Lenny and the Poor Boys have a tale of Two Robbers (from their self titled CD) performed with an easy beat and singing steel guitar. It's nicely done and a standout.
Mark Lind of the Ducky Boys puts himself in the mind of a killer in the No Name Song and delivers a powerful portrait.
And talk of standouts, they picked Frank Rowe's effort to wrap up the CD and they were right to do so. It's a hilarious story called Baby's First Murder Song. Franks swears it's true or "that it might have happened somewhere." It involves the murder of a stenographer who wouldn't keep quiet. We need more new Rowe material.
This was a good idea and ended up as an excellent collection. This CD is a look at the dark side of people and as Frank Rowe says, "You can learn from this lesson or not as is your will."
---
BAND:The Nervous Eaters
TITLE: The Nervous Eaters
GET IT: Wounded Bird Records

When the Nervous Eaters played Dodge Street in 2003 Steve Cataldo took the chance to apologize to everyone there and not there for their first LP. Now, here it is; re-released on Wounded Bird Records.
You had to be around to know how disappointed and yes, mad people were about this. In 1977 the Eaters were not just dirty, they were lyrically obscene and they had a bad ass attitude all around. Then you get the album and Cataldo is singing romantic songs in a falsetto. People felt cheated. Me, I sort of liked what it was, so I'm not being revisionist by pointing out the good things here, although I was as shocked as anyone when it came out.
It's not just that the songs are mostly pre-punk style, heck they are pre-Beatles throw backs. There's a lot of Stax influences not hard to peg with Steve Cropper on No Time. I like the romantic yearning in that song and several others. All Except You captures teenage romance. In it Steve talks about having a party and getting a band and "they play rock and roll. We might even get them to play a Stroll". That's late 1950's talk people.
They also recorded some of the live favorites we expected :Loretta, Get Stuffed, Girl Next Door, and Last Chance All sound good, better than they got credit for back in the day. All through it is great playing (Nicky Hopkins is on this!) and wonderful vocals by Steve Cataldo.
The problem then and now is you have get by the dual personality disorder inherent in the thing to appreciate the music but it's time to get over the shock. No one should have to apologize for something of this quality.
---
BAND:The Dawgs
TITLE: Outside of Time
ON: Rave Up Records
BUY AT: http://www.raveuprecords.com/

When I saw this I thought it must be a re-release of their 1982 LP on Star Rhythm but it's not. Included here are the 3 tracks from the Elliot Easton EP (The two rockers sound as sharp as the day they were made and Paper Moon is that uniquely punk/romantic beauty.). Then there are 4 studio tracks and 6 tracks from a WERS Metrowave show both from 1988.
There are liner notes from Brother Cleve who played with them in their 1988 incarnation. In 1980 The Dawgs were the young upstarts injecting some fresh energy into the club scene. They made their mark and many fans with their Chuck Berry driven material. They split up and reformed in 1988 and most of the material on this LP comes from that period.
Brother Cleve plays the keyboards and does his usual excellent job. The material is more roots originating than before. They excelled in establishing a deep groove that carries the song along. The swampy Love on the Levee is a standout in that fashion. Jack's on Drugs is one of the standout rockers. Phil Haynen wrote all the material and there are no clunkers. The recording quality is good.
Dawgs fans have to get this. If you are a Boston music fan and haven't plugged into the Dawgs this would be a good time to seek them out and give them a listen.
http://www.raveuprecords.com/ is the Italian site that released the LP ( This is vinyl not a CD). They also have The Future Dads and Native Tongue LP's. I got it at www.bompstore.com.
---
BAND:The Whore Moans
TITLE: Hello From the Radio Wasteland!
GET IT: www.mtfujirecords.com/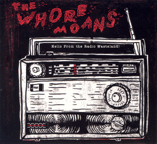 The refreshing thing about The Whore Moans is that they're not trying to be punk. They don't chunk out power chords that limit the group sound. They mine some pre-punk influences and come up with some different twists.
As a 'for instance', let's look at the third song on the CD. Fingers and Martyrs starts heavy then snaps into a melodious chorus (real catchy) then to some yelling, next a metal influenced instrumental that leads to an unusual male chorus tapering into a soaring woman's voice, more yelling, more chorus and finally a quiet coda of violins and cellos. That's a lot of changes for one song.
Not every song is so complicated many are straight forward, but it's obvious that some good work went into the music and lyrics.
In Rise and Shine they quote Be My Baby at the beginning and do a verse of it in the middle of the song.
They make a big state of the union comment with Here Comes America .
Dead Man's Drink is a sea chantey.
They end the CD with an acoustic song.
Live, they come over as a good time party band but this worthy CD shows a depth that could give them a long career.
---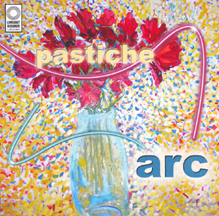 BAND:Pastiche
TITLE: ARC
ON: Low Budget Records
BUY AT: Low Budget Records
This CD marks another chapter in Mr. Curt's long and interesting Boston music story. At this point he has picked up the threads of Pastiche and produced a fine effort. Mr. Curt is a great team player and has worked with too many people to name here but his work with Ken Scales was a highlight. Ken brings his own brand of drama to all his recorded and stage efforts.
Well, they still bring the magic to their co-written songs (along with band mate Ron Marinick) and that's what I was looking for. A moody atmosphere colors and unites the CD and makes it perfect for repeat listenings. Songs alternate with minute synth interludes. The overall sound is keyboard/synthesizer. Even in the 80's Pastiche songs were a more finished product than most and that inclination is further enhanced by the good work they did in the studios here.
My three favorite cuts were recorded at Ray Boy Fernandes' studio in Everett. Ray made a host of bands sound good on his History of Boston Rock (reviewed below). If I were in a band I'd head there.
Members of LowBudgetRecords further helped this effort especially Doctor X (Tim Casey). There is a lot of creative energy and interesting projects coming out of Low Budget Records.
Mr. Curt hints that more Pastiche CD's may happen and that's a welcome thought. This is quality stuff.
---

BAND:Triple Thick
TITLE: Lake Winnipesaukee
GET IT: www.triplethick.com/

You have to love Triple Thick. They are a reliable, hard gigging garage band. It seems like a simple thing to do but it's just that they make it look simple. Just like this CD. It is simple but it's not simplistic. They know what to leave out to make it simple.
They get a good riff going in a solid groove then make sure there is a hook in there somewhere and that's it. One of the tricks - don't milk it!
If a song goes more than 2 minutes, then it's an epic.
As for lyrics, there are times when the song title is 80 percent of the lyrics, but there is always just enough content to make the song distinct. You can tell they have learned their trade by studying their predecessors from the covers they play live and on the CD. Here they cover two garage obscurities but I don't think they're any better than their originals. They also throw in a left curve with a Townes Van Zandt song.
You got to laugh when they title their surf instrumental Lake Winnipesaukee - a lake that can't get a ripple up never mind a wave.
Forget the trendy pretenders and get the real deal here.
---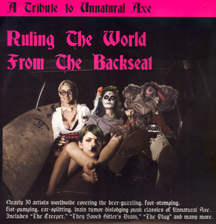 BAND:Various
TITLE: Ruling the World From the Backseat - A Tribute to Unnatural Axe
ON: Lawless Records
TO GET: Email - The Unnatural Axe
There's 28 cuts, 27 bands, 12 songs and lots to like on this well packaged tribute LP…yes LP - vinyl, the only real rock and roll format. Although, it does come with info on a free download for the digital devotees.
After 30 years together (mostly) the band who hardly ever toured and who have had infrequent releases but who have always been great live and who are beloved local personalities gets some attention.
Some of the songs get multiple versions and I liked that. I came to appreciate Summertime a lot more by hearing the variations like The Dogmatics who recapture that city-in-the-summer feel and the Sleazies who rock it up solid.
Some groups like The Classic Ruins/The Mighty Mighty Bosstones/Sater/Highschool Lockers should keep these Axe songs in their repertoire.
Also on the LP are the Neighborhoods, Mission of Burma, The Bags, Jerry's Kids and The Queers among others, based on that alone you want this.
It's also a limited pressing of 500 on swirling colored vinyl with different pictures on every label. Get the idea it's collectable?
---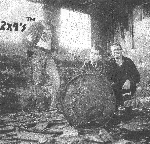 BAND:The 2X4's
TITLE: The 2X4's
ON: www.metalsnowball.com

Bridgeport Lathe was a completely original oddity back in 1979 and it remains so. It's a great piece of songwriting in a nerd-machine-fetish genre of which The 2X4's were the only adherents.
This was all the brainchild of John Hovorka who went on to fame in The Turbines and continues playing today as The Dawn of Mechanized Farming. His label is Metal Snowball Records and this CD can be bought there.
The CD has the single Bridgeport Lathe/Little Cities along with the complete 2x4's studio output (15 songs). It all has those jerky art rock rhythms and John's distinctive voice. Fight Fire With Fire stands out with its bouncy beat, catchy tune and machine shop lyrics that even mention OSHA.
The 2x4's were a unique self contained musical event and it's nice to see it in perspective even if it's 28 years later.
---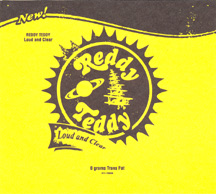 BAND:Reddy Teddy
TITLE: Loud and Clear
ON: Winged Rose Records
BUY AT: CD Baby
The first Reddy Teddy LP was recorded in 1976; thirty eight years later we get a CD on which the first song, Modern Man, sounds like it could fit on that first LP; to quote Reddy Teddy "Ooh-Wow!"
There is one big difference; Modern Man is recorded much better. There is more punch to it and when you hear Morse and his buddies harmonize the chorus you will wonder how they could do it. Then as the CD goes on you'll find they continue the same magic all the way through. You are hit time and time again with the familiar touches, phrasing, and tonalities that are Reddy Teddy. It's a wonderful thing for us fans, you have to pinch yourself to make sure you're not dreaming.
Their three songwriters; Lock, von Rosenvinge and Baerenwald, write songs that fit seamlessly in the Reddy Teddy canon and the band never fail to deliver the goods, which is no surprise if you have seen them live. Of course it's John Morse's voice that brings it all home time and time again. Listen to his voice give a romantic resonance to Helpless Eyes, this is one of Boston's great talents.
They recorded Jerry Lee Lewis's Breathless which is a favorite live and brings up the point that they can cover a fifties song without any irony. They have influences there.
Is She The One, a Jeff Lock composition, is one of the catchiest Beatlesque ditties anyone has ever written. Pure ear candy. Like the first LP this one has Willie Loco helping on keyboards. Eric Lindgren also plays on the album and the CD was all recorded at his studio.
It's hard to put a new CD by a band who started in 1972 in perspective. They started out in the pre-punk era and dozens of trends and fashions have come and gone. From the beginning they have been very confident in their talent and showmanship. To quote the 1976 Reddy Teddy again, "The kids' got class, it's always gonna last."
---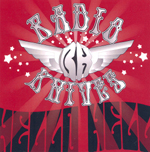 BAND:The Radio Knives
TITLE: Hello Hell
ON: Self Released

When I have the misfortune to hear a pretentious band or two at some club then I feel the need to clean my palate with some straight punk. At that time my mind goes toward Triple Thick or these guys. They always give a solid no bullshit performance that satisfies and that's what they do here.
It's all very Kiss sounding in all the good ways. On You Got Me they have Ellie Vee of the Charms doing a guest vocal and that makes it a cut above the rest and if I was a DJ I'd be playing that cut. The longest cut (4:18) Set It on Fire and the next cut Harder show you how they work their chord riffs into some nice rocking party music and give you an idea of how they work it live.
Their web site is www.theradioknives.com
---

BAND:The Scars
TITLE: The Scars
ON: Self Released

These guys didn't bother to reinvent the wheel. The overall sound is a familiar punk one but they stay sharp and simple and pull out a very appealing effort. The lyrics are about friends, home, drink, and the music. They do have a song about war called God Bless the USA. In the sixties rock took on the war, it's nice to see it being done again.
I find myself being drawn in by the singers' rough and trustful voice and giving this CD multiple listens.
The instruments are loud yet crisp. This is another good recording from Stoughton's Outpost.
---

BAND:The Prime Movers
TITLE: Back in Line
ON: Self Released
Online: www.myspace.com/theprimemoversgo
This CD marked the reemergence of the Prime Movers after a decade of inactivity. They say it's the album they should have put out back then and they are right. After hearing it it's hard to see how they could have missed, they command this garage/Mod ground and never make a misstep.
They power straight ahead through the tunes using just enough production to make it interesting. My fave is King of the World which has a touch of trumpet in it. The CD ends with the best of them all, the wailing, stomping - Where It's At. This is self released and if you don't get it soon you will have missed out again. Right now try Newbury Comics.
---
BAND:Various
TITLE: History of Boston Rock - Here and Now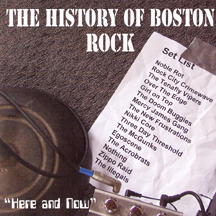 There is an uber-story here and it's about Rayboy Fernandes. Rayboy did a legendary stint as drummer for the Atlantics, later he reinvented himself running a studio and producing rap acts and did very well there too. As the rap acts died down he was talking around town about getting back into rock and here this is. He corralled some 16 local rock acts (some via the Noise Board) and got then into his studio for one song each. So, we get to hear some current groups and see how Rayboy can record and produce them.
Turns out it's all good news. The groups are mainly a cross section of hard working acts who gig regularly and are very good and Rayboy does a great production job. This is a kick ass collection. One thing a like about the whole collection is the vocal levels which are spot on and the mix is thick but crisp. Nice job by the Rayboy.
The first 5 songs out of the gate are all good rockers that set the standard (by Noble Rot, The Tenafly Vipers, The New Frustrations, Egoscene, and the Acro-Brats) and are worthy of multiple listens right off the bat.
Then a song in a pop vein by Mercy James Gang for a change up and the traditional tune Drunken Sailor by Three Day Threshold were they shine and show why they deserve the attention they get.
Two live groups I love come next The Doom Buggies and Girl On Top. Girl on Top does Superman a nicely arranged effort that is so well developed that it sounds like a cover song, and oh so catchy.
Nikki Core has a great persona and scores with a Quatro/Jett syle rocker (with Rayboy on drums, never a bad thing.)
The McGunks' Whiskey in a Bottle is a winner; a staggering, lilting, sing-a-long to heavy drinking and the curb you end up sleeping in. Zippo Raid does something similar with At The Bar punctuated with Oi, Oi, Oi.
Oh my god, what a great offensive song Nothing gets off called Woo Dog. It's a dirty, nasty, puerile ditty about Massholes that I listen to with glee but maybe it's too much for you? But try.
Over the Edge, Rock City Crimewave and The Illegals put in good rockers on par with everything here. Indeed there is a standard that no one goes below, which is Rayboy the producer cracking the whip I'm sure.
This is a good snapshot of the scene now and in that way would be good for out of towners who want to know what we are listening to around Boston these days. Plenty of songs for airplay too, I hope you DJ's get on this. If you're a group looking for a studio give this a listen. Rayboy the producer is back rockin' and recording.
---
Fox Pass
By Blowfish
BAND:Fox Pass
TITLE:Fox Pass
ON: Actuallity Records, 2006
CONTACT:www.foxpassmusic.com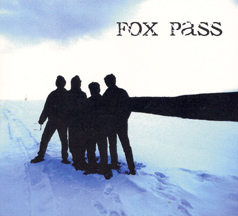 30 years into this game of Boston Punk Survivor and Fox Pass Outlasts, Outplays, and Outwrites the competition. 2006 and we finally get the first Fox Pass album and it is a sweet success. They have released a generous heaping of pop tunes; ringing 12 strings throughout.
Punk you can power-house through and come off just fine, pop music however, requires a few tricks. Macey and crew have the chest of chords, lyrics and musical twists that good pop needs. At alternate times during a song. I'm captured by a melody, a guitar riff, a lyric or the sound of the instruments: it's an embarrassment of riches
Child's Play is so good I keep playing it over and over and never getting to the rest of the CD. The song signals the CD's strengths: group vocals, clean ringing guitar tones, strong melody, and solidly written material.
Hit or Misshas this over the top lyric treat.:
The twist
Is like this,
The cold kiss
From your lips
Always is,
Hit or miss.
Michael Roy tops of Hit or Miss with an exiting solo with a gritty tone that almost steals the song.
If you can resist the 12 sting intro to Saturday Girl you're a better person than I. I get pulled in and pine for that Saturday girl myself. The song is a real highlight both here and played live.
Other favorites are Here Comes the Karma and You Don't' Know Me.
It is gratifying to see the CD getting attention from places like Kool Kat Musik and Not Lame which are outlets for current pop. It proves that Fox Pass fit in just fine in 2006. How amazing is that? Full of talent and a real work ethic it's going to be fun to see where they are going.
---
home | interviews | photos | features |BGN issue list | reviews
links | contact us
Copyright © 2015 Paul Lovell. All rights reserved.