The Maxie Awards
The Middle East
Jan 15. 2006
The pageantry, the glitz, the opulence transfixed the large crowd. But why talk about the Golden Globes, this was The Maxies! The cheapness, the lack of clean cloths and the souring group of potential 'winners' who are losing mark: The Maxies .
There were 25 categories and all the results come down to this.....we didn't win. We didn't come in second. We didn't come in third. We came in fourth. One measly point above www.dirtywater.com, a site that isn't up any more. Go ahead check the link for yourself. We are taking it well, though. We harbor no ill feellings toward TMax and all the voters. Do we wallow in bitterness? Oh ya, we wallow...we wallow...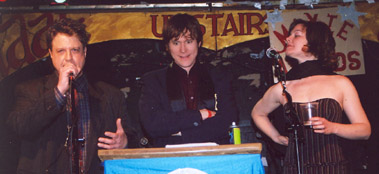 Masters of the Ceremony
Pat McGrath, Peter Moore, and Michelle Paulhus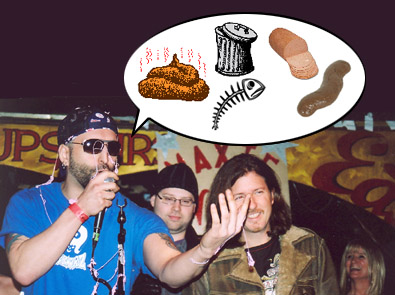 Robbie Roadsteamer regales the crowd.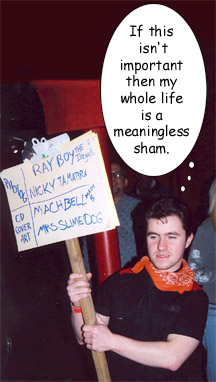 The cue card guy,Kevin Ryan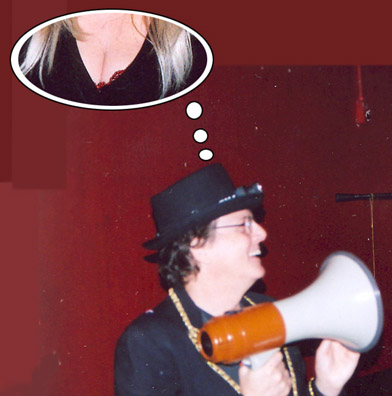 TMax...day dreaming.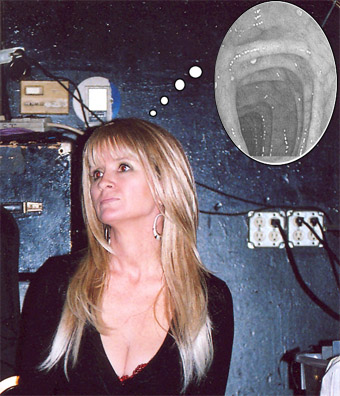 Flexie, er Lexie, er Slexie..whatever....day dreaming.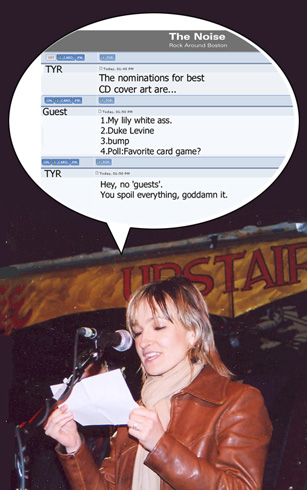 Anya -online, always.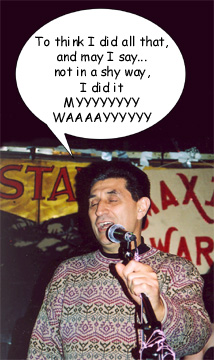 After winning "Best Club" Nabil Sater
belts out an acappella My Way.
He's no Sid Viscious.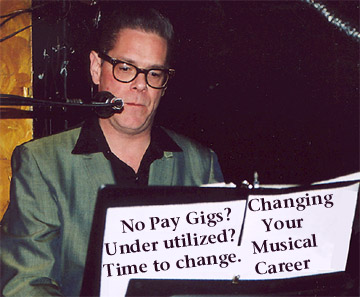 Superior keyboardist Al Sheinfeld did a great job.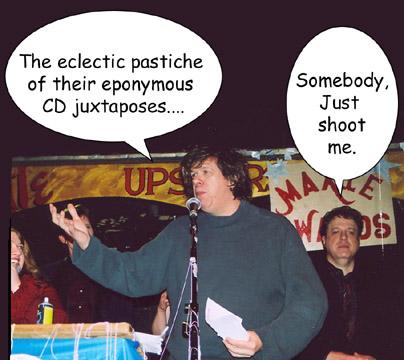 Brett Milano expounds and Pat MacGrath has to listen.
There's more !?! Click for Part II
---
home | interviews | photos | features |BGN issue list | reviews
links | contact us
Copyright © 2006 Paul Lovell. All rights reserved.