The BGN News Archive
January 23, 2023
This week we have John Keegan's coverage of the 12th Annual Joe Zippo Memorial Show at Sammy's Patio in Revere. On the bill were The Promised End, The Outsiders, The USM, The Press, Razors in the Night, it was "a kick-ass, punked-up, Oi-inspired smoker to raise funds for the Joe Zippo Memorial."
Keegan says that both The USM and The Press haven't played any gigs in many years but sounded great and about Razors In The Night? - "Lead singer Troy Schoeller hits the floor like a ripped and tatted Tasmanian Devil, clamps his choppers onto the crowd, whips them into a frenzy, and pulls them into a scrum. Razors are well-oiled and pumped up with high test. You can try to stand back but you can't escape the energy bouncing off the walls."
Check it all out with the link above.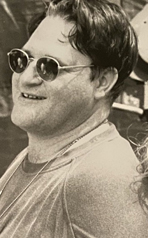 Sadly we have another death from the Boston scene this week. Gary Smith was the producer who owned the legendary Boston studio Fort Apache Studios. So many classic recording came from that studio. Gary produced the Pixies, Throwing Muses, Billy Bragg, Blake Babies , The Chills and Juliana Hatfield. He died after a short illness.
Article on Brooklyn Vegan and on Rock and Roll Globe
We can look for The Dogmatics to be taking advantage of their upcoming 'Dogumentary' with more gigging and appearances. They will be on the WMFO's Crash Course for the Ravers on Saturday, March 4. Facebook event page
It takes more than a heart attack and a googolplex bypass to slow down Mach Bell. He's emceeing the Tiger Bomb/Freeloader/Hammered Saint show at the Middle East on Saturday, February 11!! Facebook event page for show and it's in the Gig Listings (scroll down to see them)
This Tuesday Mach is announcing the contenders for this year's Cowboy Awards. That will be on YouTube, The Awards themselves are on March 12 at 7pm.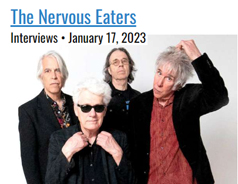 The Scene Point Blank website has a longer and more probing interview with Steve Cataldo of the Nervous Eaters than we are used to. The interviewer has a good knowledge of the group and the questions are pointed and the answers revealing. Steve is also in a playful mood and throws in some wacky asides along the way.
One of the things you come away with is that Steve has had so much experience in the music world, yes in the punk era, but even before that. We never knew he had a period in Chicago visiting the blues clubs for instance. He also mentions the demos they did at the Cars studio. The masters have been lost along the way, but they have hope maybe Greg Hawkes can find them since he is going through some of the Cars recordings now. The Scene Point Bank interview
The Shang Hi Los' song "Billy" was the Coolest Song in the World on Little Steven's Underground Garage this week. Congrats!!
Wait till they catch the rest of the songs on the new album Aces Eights & Heartbreaks!!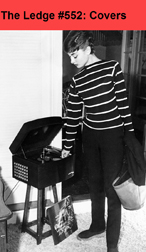 The Ledge with Scott Hudson podcast has this idea. He loves the song "Teenage Kicks" by the Undertones. He has some covers of the tune and that lead to the idea – why not shoot for playing a different cover of the song for 52 weeks.
This week they played the first cover and it's by the Rum Bar Baron Lou Mansdorf and his group Malibu Lou & the Attackers: You can hear all this at The Ledge website
The extra incentive here is that Hudson is inviting all groups to record a version of "Teenage Kicks" and send it to him and he'll play it!! Record your version and send to Paulisded at gmail dot com.
Also in the show with Lou's "Teenage Kicks" are Devil Love with "Thirteen", Jenny Lee and the Deelinquents' "Fox on the Run" and Smitt E Smitty and the Fezztones' "Rebel Rebel".
More vinyl, cry the people! Light of Day Records located in Jamaica Plain are opening up a second location at the Bone Up Brewing Co in Everett. It will be open seven days a week starting on February 2. That's creative business thinking right there.
Actor|Observer is doing one of Bone Up's "Band Hangout" nights along with In Good Nature, Inspirit and Summer Cult on February 24, put that on your calendar too!
The Boston Globe picked up on the reopening of ManRay. The article had gothy photos and interesting details in the text.
If you can get by the paywall it's at this link.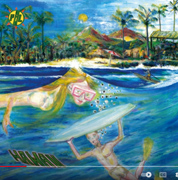 PIL is submitting a song for the Eurovision contest! What? Yup. It's John Lydon's song "Hawaii." Lydon has actually been nominated by Ireland to represent them in the contest! He was one of 200 applicants ... and won the nomination.
Upon first listen you might think it's a slight song about beautiful Hawaii. However it's written for his wife of 44 years, Nora, who has Alzheimer's. Then the lines "remember me, I remember you" become poignant. This is surprising a lot of people. John says he calls it "Hawaii" because in one of her few lucid moments with him Nora remembered them being there on a vacation.
There are a couple different version of the video: here's the PIL Official Video but here is a pretty moving one here Hawaii. it addresses Alzheimer's and it has stills of John and Nora together. And for the official premier at Eurovision PIL has this site...who knows what they might do on January 23: The Hawaii countdown link.
And here is an even more moving video - it's John on Good Morning Britain talking about the song. He looks quite healthy which is good but also you can see how much he is affected by the whole situation and how much he loves Nora..... John is always full of surprizes!!
We were sort of fighting this concept - the Spotify playlist, mainly because it's Spotify, who is so cheap with their payments to the music makers. In any case here's a good playlist of some current cutting edge local bands. These groups are all getting attention right now. The list was put together by Luxury Deathtrap music.
---
VIDEOS......
If you have been around here long enough....and we mean 'long' as in the 80s....then you remember the wonderful Johnny D's in Allston. If you lived in the neighborhood it was your other home away from home, as it was for me. I'll never forget the night Rick asked "What would you guys think of having bands here?" UM YES!!! And so he did it!!~We have Rick Paige to thank for that wonderful time there and for all the great bands we saw there.
Then of course there was the Closing Night of Johnny D's. Perhaps you remember our BGN coverage of it! You can see that here! t was quite a night.
Bob says: "Johnny D's had such an awesome feel to it and it was like home. T Max remembers, "I don't know what it was about the place. It didn't have good lighting, it didn't have a good sound system, they didn't have a stage, they had to move the pool table whenever bands played, but it just felt great there!" and it did, it felt great there. I think much of it had to do with the times too, like Danny Lee says "That was a chapter in time that will never happen again. It was before MTV, DVDs, email and the Internet. People went out and dealt with each other face to face." Yes, and the scene was burgeoning…..it was the mid 80's, it wasn't just garage & punk anymore there was Art Wave and New Wave and Ska and all kinds of new music now…and all those bands played at Johnny D's thanks to Rick! And so it was. And so it ended on February 16, 1986 there on Harvard Ave. in Allston, MA. 10 bands performed that evening."
Little did we know that Bob Martell aka Cellar Bob recorded the whole infamous evening!! Ten bands and Bill Tupper as MC....these are never hear before audio videos!!
First up is - Intro and 1st band: Bill Tupper (intro), Dave Harrison

Later we'll have The Pets (with the famous Evan Shore), Last Stand, Moose and the Mudbugs (Ed "Moose" Savage), The Five (Reid Paley), Scruffy The Cat, The Unattached (Mark Frasier), The Flies, The Prime Movers (featuring Cam Ackland, Dennis McCarthy) and the last straw: The Dogmatics, Piranah Bros. (swinging from the ceiling), Doug (Melcher who'd had enough) ....The night ended rather unceremoniously when we were all SENT home
Paper Tigers now have a video for their song "Portrait of a Scene," it has a feeling of mystery. They set the scene for that by shooting in what looks like an empty church. Robed figures appear on a stage. The group follows as if in a trance and then…well, you have to watch. The first shot is actually a foreshadowing. Clever stuff, they are a thinking person's group.
Bang Camaro is back with their second song "We Know You Know" and video that's their reentry into being a working band again. Subtlety is not in the Bang Camaro's dictionary. Everything is excess and this video is way overboard. It's cartoon color, fast zooming and panning and big looming text shooting up and around. It's kitschy fun.
We've talked about the song "Skeleton Closet (Living With Secrets)" by Gretchen Shae & the Middle Eights. What we didn't know at the time is that they made a video of the song. This is another chance to hear this strong tune. The guitars just drill through the whole song and Gretchen's powerful voice has so much character.
Here's a video by Zohra and Lydia Lunch. it's "Murder In the Temple" Zohra wrote the music and Lydia wrote the words. It's mostly blood red with some very cool imagery and overlays with a sexy, sinister pulsating beat keeping it afloat.
RADIO......
This week on Bay State Rock, Carmelita talked a lot about Trick Wallace. Trick did an in studio appearance on the show in 2019 and Carm played "Big Ass American Car" an Asa Brebner song from that session. The rest of the show was a good mix of new and old. The new was Devil Love, Glowbox, Keven Stevenson and the Endorphins. The old was O Positive, The Neats.
On Monday Ron started his Late Risers Show by playing five versions of "Dressed In Black" by Teengenerate. That was fun.
Then he played "American Tower" by Rotary Club from Las Vegas, NV. It sounded like a cover of "Dead Rock and Rollers" by Detention but with different words. No mention of this on the bands Bandcamp page of the song. Give it a listen below. Here's the link to Detention doing "Dead Rock and Rollers" on YouTube.
Some more good ones on Ron's show: a cover of the Sonics' "Psycho" by The Mach Kung-Fu, they really nail it, and a good garage rock follow up to that, the Toeheads with their own song "Pretty Lady". Hear that below.
As usual Ron's LRC show is mostly new punk music. You can hear he show now by going to the WMBR archive page and hitting the link for Monday 1/16 at 10am.
Nat Freedberg will be a guest on Skybar's Rising show this week. He'll play a few songs in the studio and talk about his upcoming shows. Tune into WMFO 91.5 on Tuesday at 8PM.
To hear the archived show after that, go to the WMFO schedule page hit the Rising show at 8pm on Tuesday and then hit the 'archive' button.
NEW MUSIC/CDs.....
"Like a Fire Engine" is another strong effort by Dream of a Man in a Top Hat who were members of Native Tongue. They are a duo but the recording has a full group feel to it. It has an instant familiarity about it. The elements of the electronics and the prominent bass evoke the era of electronic rock. We got hooked on it. It would sound great on the radio – somebody do that.
Exhibition has some slamming hardcore on their new album The Last Laugh. It's on local label Triple B Records. That laugh is not a funny Ha Ha laugh, judging by the music which has a hit that will give you blunt head trauma. For some reason this whole Covid period has made us crave this music.
We have "On the Run" on our Top Ten Songs
You can get a vinyl copy that is clear with green and black splatter from their Bandcamp page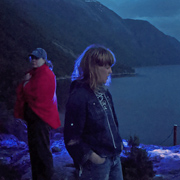 Chris Brokow has a live album, Live at the Decommissioned Power Station in Florli, Norway. yeah, that's the name of the album and that's basically what it is. This is a solo guitar set. The music is very atmospheric. It fits what you might think those northern counties would produce – dreamy soundscapes. Just the last song has lyrics and that adds another layer of feeling.
On his Bandcamp page he writes about how all this happened:
"In 2018 I was invited to join with the arts group Rimi/Imir in Stavangar, Norway, on a multimedia project called 'Florida Lowlands', a blend of music, video, dance and sound. The final piece ended up somewhere between a performance and an installation. I spent a lot of time in Stavangar in 20018-2019 working on the piece. It was a lot of process, and pretty different from anything I'd done before. I thought the final outcome, which really only coalesced at the first performances in Oslo, was great, new, exciting. The architects, a couple named Iver Findlay and Marit Sandsmark, were smart, ambitious, elliptical, hard-working.
"In 2022 they invited me to participate in a small festival in Florli, about an hour from Stavangar. It's only accessible by ferry and there's not much there. Year round population is about ten people, and it's most famous for its 4444-step wooden staircase up the side of a mountain, big hiker attraction.
"The 'festival' turned out to be more like an artists' retreat, combined with the wedding of Iver and Marit. My involvement was kinda last minute but I was very happy to be there. I met some great artists, experienced some cool and unusual performances; and played 2 solo sets, one electric in this giant decommissioned power plant, and one acoustic in the living room of a cabin. Both were thrilling for me; my new friend Jim Dawson recorded the electric one. This tape is that whole performance. As 'post covid rejuvenation get togethers' go this one was pretty great; the tape a good memento to an inspiring weekend. - CB, Cambridge 2023"
---
Here's some good shows coming up .....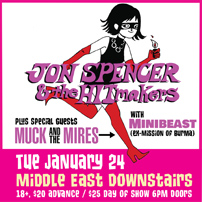 January 23, 2023 (Monday) The Furniture, Kremlin Bats, The Brad Baker Experience- at Charlie's Kitchen
January 26, 2023 (Thursday) Oxblood Forge, The Endorphins, Wrought Iron Hex, Blue Manic at O'Brien's
January 27, 2023 (Friday) Kids Like You and Me presents: Halo Bite, Thighs, G. Gordon Gritty, KO Queen at The Cambridge Community Center - 7PM people!!
January 27, 2023 (Friday) "HRT's Birthday/ Costume Party" with Hands Of Spite, KCUF, CE Skidmore & The Damn Fine Band, Shake - The Midway
January 27, 2023 (Friday) U-Ey at the Buoy, The Ungraded, Ruffian Dick at Faces Brewing Malden - TIX etc
January 28, 2023 (Saturday) Lupo Citta, Daughter of The Vine, Andy California, Shiny Beasts at The Midway - 8PM, FB page.
January 30, 2023 (Monday) Donaher, Strictly Speaking, A Day Without Love- at Charlie's Kitchen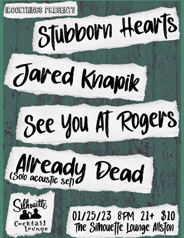 January 31, 2023 (Tuesday) Thelma & the Sleaze, Sly Fang, Pink Lids at O'Brien's TIX at O'Brien's page with links
February 2, 2023 (Thursday) Willie Nile and The Nervous Eaters at City Winery Boston - Facebook page
February 3, 2023 (Friday) The Casket Lottery, Taking Meds, Sky Tigers, The Endorphins - Middle East Up
February 4, 2023 (Saturday) Black Helicopter, Cortez, Z/28, Mollusk at The Midway - 8PM show - FB page
February 4, 2023 (Saturday) The Shaskeen Pub Presents: TREE, Inverter, Medicated Savage, Caliente Pistolas - FB page
February 4, 2023 (Saturday) The Freqs, Landowner, Miracle Blood at The Middle East Up
February 9, 2023 (Thursday) Lover of Eve, Linnea's Garden, Alyssum at the Middle East Up
February 10, 2023 (Friday) The Shang Hi Los, The Dogmatics, The Chelsea Curve at Faces Brewery Malden. FB page
February 10, 2023 (Friday) The McGunks, The Gobshites, The Welch Boys at The Midway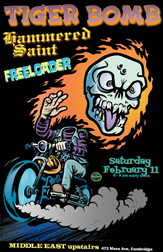 February 11, 2023 (Saturday) Freeloader, Hammered Saint, Tiger Bomb with Cowboy Mach Bell as emcee!! at The Middle East Up - EARLY show 6-9PM - FB page
February 17, 2023 (Friday) Red On Red Records Presents: Crow Follow, Cold Expectations at The Burren for an early show at 6PM.
February 17, 2023 (Friday) Franz Nicolay, Coffin Salesman, Your Friends In Hell at Faces -Malden
February 17, 2023 (Friday) Hixx, Scott Damgaard Band, Phantom Ocean at O'Brien's - Tickets
February 17, 2023 (Friday) The Imposers, Diablogato, Bobcat at The Worthen Attic, Lowell.
February 19, 2023 (Sunday) The Crank-tones and The Fathoms at The Mindway for a Matinee at 3PM - FB page
February 24, 2023 (Friday) Goth / Post-Punk Tribute Night with Gretchen & the Banshees perform as Siouxsie & the Banshees and Staring at the Sea as The Cure at The Midway. FB page.
February 24, 2023 (Friday) Triple B Records presents: Gorilla Biscuits, Restraining Order, Wild Side, Vantage Point, Truth Cult, Wreckage - warning tix are $40!! this is a 6 PM show. Middle East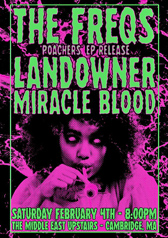 February 24, 2023 (Friday) Actor|Observer, In Good Nature, Inspirit and Summer Cult are doing one of Bone Up's "Band Hangout" nights- what's a Band Hangout? Meet the bands, listen to music, snag some merch, and drink beer! It's not a concert, but it's just as cool as one! Starts at 7pm! Beer Release: Fool's Gold, hazy IPA, Food: Sekali, malaysian street food and congee bowls - FB event page.
February 24, 2023 (Friday) Waiver Wire. baby bowler, Paper Tigers, Indoor Friends at The Jungle
February 25, 2023 (Saturday) Thrust Club, Saturniids, Sorry Ma at State Park
February 27, 2023 (Monday) The Roland High Life, Tiffy, Sorry Ma at Charlie's Kitchen
March 3, 2023 (Friday) Actor|Observer, In Good Nature at Free Street - Portland, ME
March 4, 2023 (Saturday) Actor|Observer, In Good Nature at Taffeta in Lowell, MA
March 5, 2023 (Sunday) "I Am Not Gone" A Tribute To Asa Brebner LIVE - The Burren - Facebook page
March 5, 2023 (Sunday) Actor|Observer, In Good Nature at Alchemy. Provi, RI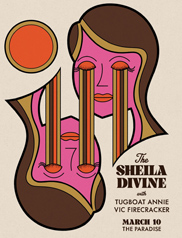 March 10, 2023 (Friday) Freqs, Mollusk, Hotel Black, Knock Over City at The Jungle
March 11, 2023 (Saturday) Grayskull Booking & Hardcore Stadium present Slapshot, Crown of Thornz, Risk, Neighborhood Shit at The Middle East Down
March 11, 2023 (Saturday) Linnea's Garden, Soraia, Justine and The Unclean, The Idiot Kids at The Jungle
March 18, 2023 (Saturday) The F.U.'s, Cuidado, Duck & Cover, Black Helicopter at the Gerry No. 5 Veteran Fireman's Association, Marblehead - FB page.
March 24, 2023 (Friday) TREE @ Ralph's Rock Diner - FB page
March 25, 2023 (Saturday) Condition Baker, Classic Ruins, The Grandstand Jockeys, Sand Machine at The Midway for a Matinee 3-7PM
March 25, 2023 (Saturday) The Freqs, Deprogrammer Cult, Rue, Ghost Planet at The Worthen Attic, Lowell
March 31, 2023 (Friday) The Church - The Hypnogogue Album Tour at The Sinclair FB page.
April 20, 2023 (Thursday) Black Flag at the Middle East Down - 2 sets- Set 1 the band performs the album My War, Set 2 - Blag Flag classics. $30 TIX here FB page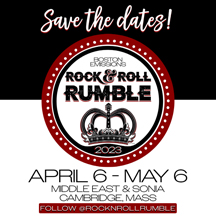 April 22, 2023 (Saturday) Welch Boys, Loser's Circle, ChumHuffer, Cry Havoc, Scumbari at The Midway for a Matinee at 3PM

April 23, 2023 (Sunday) Plymouth Punk Rock Market - Spring 2023 edition! Mayflower Brewery Plymouth - FB page to keep up to date.

April 28, 2023 (Friday) Emo Night Karaoke with live backing band & special guest Monica Whitlock at Middle East - Downstairs.

May 6, 2023 (Saturday) Dark Spring Boston Festival at The Middle East Down - line up coming - FB page.

October 11, 2023 (Wednesday) The Mission UK & The Chameleons: Deja Vu Tour 2022 Rescheduled to 2023!!! also on the bill Theatre of Hate

CONTACT US AT....misslynbgn@yahoo.com Send us your gig listings, your anything else you've got!! You want your CD reviewed?? Contact us for that too.
---
---