The BGN News Archive
March 14, 2022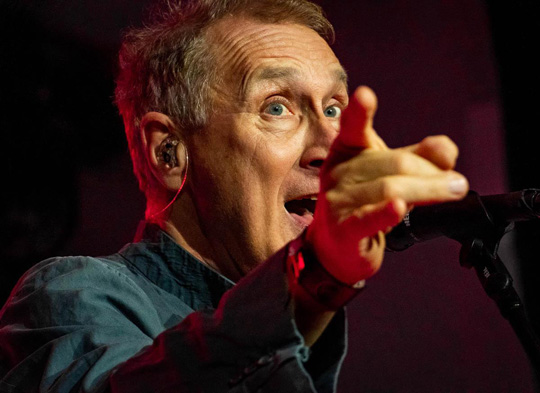 Jon King - Gang of Four
Gang of Four played the Crystal Ballroom in Davis Square. That surprised a lot of people. For years guitarist Andy Gill toured as Gang of Four, and we saw him in 2019. Andy died in 2020 and now, finally, the rest of the Gang of Four is out on tour. John Keegan was there and has the story and some photos. Hit the photo link below to get there.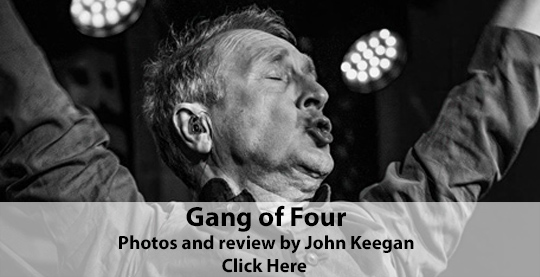 Captain Easychord headed to O'Brien's on Thursday for a four band bill of Fireking, Crow Follow, Ski Bunny and Sugar Cones. He gives the rundown and has the photos on his page, just hit the photo link below.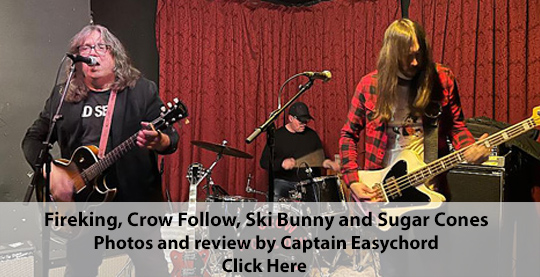 WGBH has an article about clubs opening up again. The headline tells the story "First industry to close and the very last to reemerge: How Boston's live music scene hopes to wake up after two years." One person interviewed sees streaming and virtual events to be there right beside the live events. We don't see much inclination for that. Most people we've talk to do not like the streaming experience. Read the whole article is here.
But hey, that said there's this.....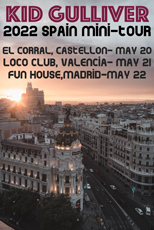 Kid Gulliver had a big secret brewing: a Mini Tour inSpain!! Three dates in May (20-22) in Castellon, Valencia and Madrid. That's super exciting!! Congrats to Kid!! Check out the Kid Gulliver Facebook page.
We got the scoop from Simone on this: "I had a goal of taking the band to Europe. I noticed that our Spotify listeners are largely from Spain and they love power pop there. But also, while my dad was in the hospital last year, I told him he had to recover so he could come with the band to Spain, which was his favorite place in the world. He promised he would go, and I lost him a few hours later. It felt like Spain was calling to me. I told Mark and Andy, when they joined the band, that we were going to tour in 2022 and they said they were ready for an adventure!"
Well, brindo por tu gran aventura allá Kids!!
---
VIDEOS......
Want to feel better? Take a look at the video above where 700 students from Derry Londonderry proudly sing The Undertones "Teenage Kicks" . It's to publicize the Walled City Passion Easter Festival. More on that here.
Another case where punk is a source of positivity and inspiration!!
In The Meantime have a video for their song "You're The Worst" off their album Adolescent Purgatory that came out in October of 2020.
They frame the band playing with a short love story which is very well done. This song stuck out when we first heard the album. The vocal by Jackie Heavey gives the song an extra boost.
This is another reason to listen to that Adolescent Purgatory album over at Bandcamp
Looks like Jay Prozac had fun doing up his video of "Building Blocks." The song presents a child's proud view of his building blocks, everything is possible. The song intertwines the adult and child worlds.
---
RADIO.......
This week on Boston Emissions, Angelle played a new track by Salem Wolves called "Breaking Grounds."
It's hard keeping up with this band, they keep a steady schedule of new releases. This new tune is one of their strongest yet. It has a wall of sound coming at you that makes a big impression.
The terrible Russian invasion of the Ukraine continues ..... Mark Francis on the Wednesday LRC on WMBR played a few songs by Ukrainian punk banks. They sound good to us, they really had a strong punk presence there judging by the amount and quality of the music we are hearing. Mark played songs by: Concrete Control, Straytones, Bluesbreakers, Delirium and Squat Apart.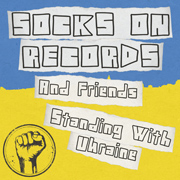 Ron on Monday played The Coathangers w/ Trail of Dead doing a version the Pussy Riot's "Putin Lights Up The Fires". This is on Bandcamp and proceeds go to benefit Ukraine. So check it out here.
Ron also featured a set featuring the album Standing With Ukraine. Here it is on Bandcamp
Go buy it coz all the proceeds of this generous 41 cut album go to the Red Cross in their work to help people in the Ukraine. It's only (starting at) $6.80!! but you can pay whatever you would like above that, to help out. Ron played the very garage-y "Horror Movie" by The Morphics.
Here is a great web page on Unite Asia (Punk, Harcore. Metal News from around Asia) with a list of Ukrainian punk bands and links.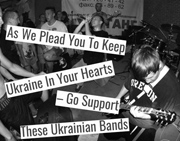 And they make the point:
"Below please find some Ukrainian bands you can check out. It pains us to even say, we have no idea where the members currently even are. Are they safe? Are they on route trying to find safety in neighboring countries? Are their families safe? As many may become refugees will people treat them with kindness and humanity?
"Our hearts go out to the people of Ukraine…our hearts also go out to the brave Russians who are going out on the streets to protest against this mindless invasion of a neighboring country. How the hell does this shit still happen in 2022?!?"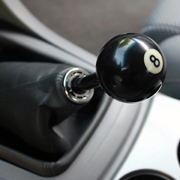 Over at MFO Brian Young started his Crash Course For The Ravers show with "Eight Ball Shifter" by his own group The Thigh Scrapers. A rumbling bass sets up the tune and it rides it all the way to the end. Brian keeps the vocal cool as he rattles off the hot rod lingo. There's plenty of swooping guitar dive bombs to keep things exciting.
Brian also had a short interview with Joe Milligan the author of the book. Let's Go! Benjamin Orr and the Cars. He's got another book coming out on Ben with mostly photos. Brian then played four Cars songs. One was the "Just What I Needed" early demo we got to hear in Boston on WBCN. That was from the Rhino rerelease of The Cars album.
That show is archived so you can listen to it for a week. Hit the Archive button on this page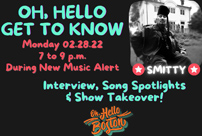 Two weeks ago Smitt E Smitty was on New Music Alert on the Oh, Hello Boston online radio station. It was a full two hours where Smitty had plenty of time to discuss what he is doing with his music and to focus on a few specific songs. At the end they let him play 5 of his favorite Boston songs. They were: Cars/"Moving in Stereo", Pixies/"Where Is My Mind", Atlantics/"Lonely Hearts", MOB/"That's When I Reach For My Revolver", and Human Sexual Response/"Land of the Glass Pinecones"
If you're in a band, get smart like Smitty and ask for an interview at Oh, Hello Boston
If you want to submit your music to Oh, Hello Boston get the link on their website
Another tip is to follow Smitty to Wicked Live Wednesday on WERS. Last summer they featured two songs by The Feztones. Get your music to WERS. You can find a link for that on their website
---
PODCASTS.........
Blowing Smoke With Twisted Rico has Steeve reuniting with his fellow Framingham State WDJM DJ Steve Peck. They do a lot of reminiscing. Along the way they mentioned the Sex Execs' "Tami-itis", The Dark's "Judy" Digney Fignus' "The Girl With the Curious Hand", those songs bring back those days vividly.
Then they talked about new music. Some of their recommendations: Frank Turner, Nothing But Thieves, Biffy Clyro , Foals, Royal Blood, Manchester Orchestra, The Record Company, the new Afghan Whigs song "I'll Make You See God" and new Tears for Fears.
Steeve asked Steve Peck where he heard new bands, his answer was Spotify. He plows through the playlists that Spotify suggests.
Rat Tales has an interview with Lizzie Borden of Lizzie Borden and the Axes. Lizzie has been on the scene since the beginning and has had brushes with some notable punk celebs. She talks a lot about The Space, the club in the Financial District. The first time we've heard the stories and problems they had.
Lizzie has specific stories about how women were treated during their career.
Lizzie is now based in Los Angeles. She does some acting and has some small parts in films. She also produced the new Stormstess album and we've raved about the songs we've heard from that.
The interview is an hour and 45 minutes and Lizzie has it packed with stories.
---
NEW MUSIC/CDs.....
Duck and Cover released another song from an upcoming EP. Everything we love about Duck and Cover is in "Attention Economy". The band is getting even sharper and more adept at their trade. This recording is packed with their trademark moves and it's seamless. This is about as straight ahead as punk gets these days and it's not backward looking, it sounds new and current.
A lot of the foreign punk and garage bands sound like American punk and garage bands. Not Nestor Donuts. He's Spanish trash punk and he sounds like a Spanish version.
He's specifically a One Man Flamenco Trash Band. His name is Nestor Jose Lillo Fernandez. They mention Hazel Atkins in the description and there is a lot of that in the performances.
What about two minutes of unruly behavior with cat sounds as the lyrics? Yup, he's got that. Listen to "Meow Meow".
Attention all Kenne Highland fans .... Gulcher has just released some Gizmos and Afrika Korps stuff. Check it out here.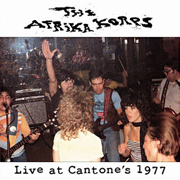 There's The Afrika Korps Live at Cantone's 1977
Gulcher says: "It's time to put on yer O. Rex T-shirt and stock up on non-diet sodas--it's the legendary Afrika Korps LIVE!! in 1977 at Cantone's in Boss-Town, Massachusetts. Kenne Highland, Solomon Gruberger, Jay Gruberger, and Kenny Kaiser rip through twenty tunes in front of an audience celebrating PFC Highland's marriage to Boston Groupie News editor Miss Lyn. Included are inspired versions of tracks from their Music To Kill By album, a couple songs by the pre-A. Korps trio O. Rex, and stuff that would show up on the Korps Hello World! LP in '78. Rich Coffee, one of Kenne's bandmates in the Gizmos, shows up to sing "Amerika First"--and the boys also whip out some covers from contemporary Boston rockers Willie Alexander and Thundertrain. This is the real thing: punk without the pose, raw rockin' by dudes who were breathin' deep back when the air still vibrated with R&R."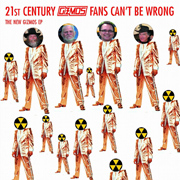 And then there's The Gizmos' Songbook - "Limited edition reprinting of the 1980 Gizmos Songbook, with lyrics and chords for 25 Gizmos songs and illustrations by Billy Nightshade (R.I.P.)." Kenne Highland tells us, "That was me sitting at the Rec Center typewriter at Fort Meade MD typing out the words and the chords. Then I sent them to Bear."
And then there's the mroe recent: 21st Century Gizmos Fans Can't Be Wrong - "The original Gizmos are back with their first new EP since 1978! It was recorded at Magnetic South in the Gizmos' original home base of Bloomington, Indiana. Kenne Highland, Eddie Flowers, Ted Niemiec, and Rich Coffee were joined by new members Craig Bell (Rocket From The Tombs!), Kelsey Simpson, and Sam Murphy (all three freom the Indianapolis band Deezen)." Go get it folks....
---
Here's some good shows coming up .....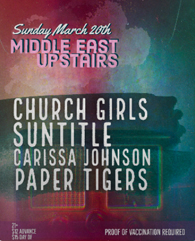 March 17, 2022 (Thursday) Lenny Lashley's Gang Of One, Jeff Rowe, Matt Murphy at Notch Brighton, 7-10PM- FB page.
March 17, 2022 (Thursday) Zipper, PCP & the Knives, Fraud @ O'Briens
March 19, 2022 (Saturday) Gretchen Shae & The Middle Eight at The Cantab Underground
March 19, 2022 (Saturday) Key of Caustic with Torn to Shreds, The Teezers and Campland at The Porch in Medford
March 20, 2022 (Sunday) The Voice of Spring Mess-Around with Kenne Highland's Airforce with Captain Easychord and crew along with the one and only
Jen D'Angora (The Shang-Hi-Los, The Dents, The Downbeat 5, Jenny Dee and The Delinquents) And of course Your Hosts Tom Baker, Justine Covault with her Black Threads - 4PM at The Plough & Stars
March 20, 2022 (Sunday) Verbal Assault, The FU's, Peace Test, Bullet Proof Backpack, Holy Hands at The Met in Pawtucket, RI - this is the rescheduled show from last September. All tickets will be honored for postponed show or refunds at point of purchase through 11.30.21 - FB page.
March 20, 2022 (Sunday) Church Girls, Suntitle, Carissa Johnson, Paper Tigers at The Middle East Upstairs.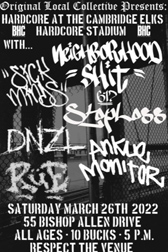 March 20, 2022 (Sunday) Henry Rollins at The Wilbur for his Good To See You tour. Tickets here https://thewilbur.com/artist/henry-rollins/
March 21, 2022 (Monday) Nice Guys, Pet Fox, Betty Moody at Charlie's Kitchen FB page.
March 23, 2022 (Wednesday) Richie Ramone, Public Nature, Continental, Dirty Walter and the Smelltones at Ralph's Rock Diner - Worcester, MA. Facebook event page.
March 24, 2022 (Thursday) Black Beach, Cronies(NYC), Betties, Anxious Wave at O'Briens
March 25, 2022 (Friday) Richie Ramone, Public Nature, Shore City, Joy Boys at Askew in Provi RI FB page
March 25, 2022 (Friday) Warthog, Social Destruction, and Paul Jarvis at Shaskeen Pub in Manchester, NH
March 26, 2022 (Saturday) Dutch Tulips & Friends at The Jungle 4-7PM- FB page for more info
March 26, 2022 (Saturday) Original Local Collective presents Hardcore at the Elks | Hardcore Stadium with DNZL, Neighborhood Shit, Sick Minds, Stoploss, Rue ... 5PM, All Ages, $10.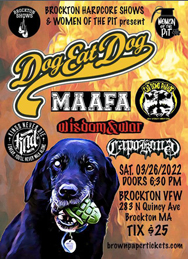 March 26, 2022 (Saturday) Brockton Hard Core shows and Women Of The Pit presents: Dog Eat Dog, Kings Never Die, MAAFA, Car Bomb Parade, Wisdom & War, Capo Kong at The Brockton VFW Post 1046. 6:30- midnight. FB page.
March 26, 2022 (Saturday) Little Billy Lost, Modern Day Idols, The Shang Hi Los, Lonely Leesa & the Lost Cowboys at The Midway
March 26, 2022 (Saturday) Nervous Eaters, Stop Calling Me Frank, Tsunami of Sound at The Porch in Medford
March 26, 2022 (Saturday) The Dogmatics Record Release party with Gypsy Moths and Continental @ The New World Tavern. A night of non-stop local Boston Rock with three Rum Bar Recording artists. FB Page
March 27, 2022 (Sunday) The Legendary Cazbats, Bitter Little Ghost, The Fantastic Trees, Captain Easy Chord at The Midway for a 3PM Matinee show. Only $5 cover!
March 28, 2022 (Saturday) Threat Level Burgundy, Super Beef, Waiver Wire at Charlie's Kitchen
March 31, 2022 (Thursday) The Parquet Courts are at the Royale. Tickets are here
April 1, 2022 (Friday) Paper Tigers, Gretchen Shae and the Middle Eight, Dutch Tulips at Koto in Salem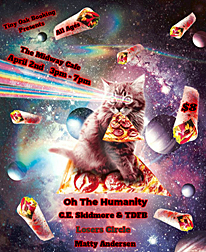 April 2, 2022 (Saturday) Oh The Humanity, C.E. Skidmore, Losers Circle and Matty Andersen at The Midway for a matinee 3-7PM. FB page.
April 2, 2022 (Saturday) Linnea's Garden, Pageant Girls, Stars Like Ours, Carissa Johnson at O Brien's
April 2, 2022 (Saturday) Glowbox, The Hi-End, Double Down With Baker, Hambone Skinny at The Midway
April 2, 2022 (Saturday) West Side Rats, Midnight Creeps, Marianne Toilet & the Runs, Killer Kin at Ralph's Rock Diner Worcester FB page
April 3, 2022 (Sunday) Cabin Fever Reliever with Josephine with a Cause, A Bunch of Jerks, Screw Cart, Rockin Bob Punk Band for a 3PM matinee show at The Midway
April 7, 2022 (Thursday) Speed Fossil has an album release show at Sally O'Brien's
April 8, 2022 (Friday) Shape Shifters, Stop Calling Me Frank & U-ey at The Buoy, Sgt Scag, Shokazoba at Electric Haze in Worcester. Here's their website.
April 16, 2022 (Saturday) Baabes record release show at O'Brien's
April 16, 2022 (Saturday) The FU's, Urban Waste, Some Kind Of Nightmare, Grip Bite (EP Release) at The Midway FB page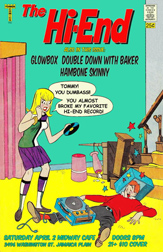 April 16, 2022 (Saturday) Brix n Mortar, Marianne Toilet and the Runs, Graniteers at Koto in Salem
April 16, 2022 (Saturday) The Schizophonics with Zip Tie Handcuffs and Sapling at Ralph's Rock Diner in Worcester FB page.
April 18, 2022 (Thursday) Nervous Eaters, Crunchtime, Bad Larrys at The Breakaway in Danvers FB page
April 22, 2022 (Friday) The Spearmint Sea, Ghost Painted Sky, Hemlock for Socrates, Fatigue at Union Tavern (Formerly PA's) Union Sq Somerville.
April 23, 2022 (Saturday) Dutch Tulips & Friends at The Jungle 4-7PM
April 23, 2022 (Saturday) Jawbreaker, The Lemonheads and Worriers are at the House of Blues. Get tickets at the House of Blues website
April 24, 2022 (Sunday) The Mummies with Thee Fabulous Itchies at Askew in Provi
April 30, 2022 (Saturday) The Dogmatics, Muck and the Mires, Justine and The Unclean, Earthlings? at The Magic Room FB page
May 6, 2022 (Friday) The Cryptics, The Brunt Of It, The Martians, Color Killer at The Middle East Up. FB page.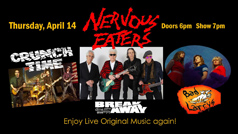 May 6, 2022 (Friday) My Life as a Ramone-An Interactive Speaking show by Marky Ramone followed by a screening of Rock 'N' Roll High School. "This multimedia event includes vintage photos, video clips and previously unheard stories behind the music." at The Greenwich Odeum Tix and info here.
May 7, 2022 (Saturday) Asa Brebner Tribute Show, Musicians perform their songs from the two "I AM NOT GONE" Asa Brebner Tribute CDs, at The Magic Room Norwood
May 12, 2022 (Thursday) Actor|Observer with Inspirit (former Vanna) and The World at The Sinclair
May 13, 2022 (Friday) Post Punk Tribute Night w/ The Temple of Mercy, Gretchen & The Banshees, DJ Sawtooth at The Middle East Up. TIX
May 18, 2022 (Wednesday) Lady Pills, Layzi, and Olivia Sisay at Once at The Rockwell
May 20, 2022 (Friday) "Post Punk Night" with Linda Been Pardee, Ad Frank, Gene Dante, Tony Savarino, Eric Brosius, Dan Kopko, Lisa McColgan, Killian Carcosa, Chuck Ferreira, David Santos, Stephen Hart, Henry Ryan, Allison Sigrist and Charles Membrino at Sally O'Brien's Union Sq Somerville. .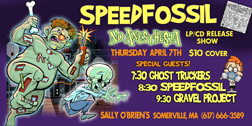 May 24, 2022 (Tuesday) Reverend Horton Heat, The Koffin Kats, Sasquatch & The Sickabillys at Alchemy in Providence, RI. FB page.
May 28, 2022 (Saturday) Razors in the Night & Tijuana Sweetheart Reunion Show at Sonia, also on the bill Nothing But Enemies. FB page
June 18, 2022 (Saturday) 40 Years of The Queers Anniversary show also with The Dwarves, The Jasons, Stubborn Hearts at Sonia. TIX
June 18, 2022 (Saturday) THE ZULUS are back at The Paradise - tix here.
June 25, 2022 (Saturday) Show in Honor of Jess Victor - White Dynomite, Muck and the Mires, Stop Calling Me Frank, Piranha Brothers, Screw Cart at The Middle East Up TIX and FB page.
July 1, 2022 (Friday) The Prozacs, The Lousekateers, Lürking Class (NY), The Agonizers, Marko Bruiser at Ralph's Rock Diner
September 20, 2022 (Friday) The Woggles with Muck and Mires at The Porch in Medford
October 5, 2022 (Wednesday) Dr. John Cooper Clarke at City Winery
CONTACT US AT....misslynbgn@yahoo.com Send us your gig listings, your anything else ya got!! You want your CD reviewed?? Contact us for that too.
---
---