The BGN News Archive
April 6, 2020
Welcome again to a new normal version of the BGN....we'll start with the bad news ....
Fountains of Wayne's Adam Schlesinger died this week from coronavirus. He was 52. Let that be a lesson, we don't want more of this kind of bad news to start piling up.... We can only plead for everyone to limit your exposure by staying at home, washing your hands etc....We still have a long way to go with this.
Boston Calling finally said the May festival was cancelled. Duh!
People are booking months ahead now in the hope that all will be well at some point. Case in point is Tubefest who are trying for September 27 at the Midway at 3pm.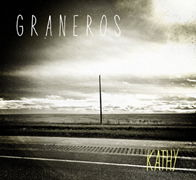 The Graneros have been slowly and steadily chocking up recordings since 2016. Red Drug (2016) was the song that proved they had something to say and a great way to say it. Listen to Red Drug here. Their sound is thick without being too heavy. There's just enough definition in the guitar to add some interest. Then there is Matt Wolz' voice, it has body without being gravely, the words are distinguishable and he delivers the vocal hooks.
They just released a new EP, Kathy, and all four songs have that Graneros sound that's all their own. The last song, "Tying Off", has a bit of Hee Haw Country swagger to it. Even with that, it hits hard just like the first three songs. This is music with heft!!
We've always felt like Generos were not getting credit for their quality music. If you listen to these songs we think you can hear why they deserve a higher profile. This is a mighty good EP. They're able to do their thing either live or recorded. Being where we are now it's great to have this very worthy effort to hear.
We have their song "So Cool So Cold" on our Top Ten Songs and The EP on Bandcamp: Kathy. go to it now!
There's a lot of live sets on Facebook, but they're done with just a day or two notice so you have to be on Facebook and look around.
We caught Rebuilder do a very entertaining set performing their first EP live. it was Sal/electric guitar and Daniel/bass. It worked well with the sonic capabilities of live broadcasting. They were very loose and funny between songs and that added to it. They seemed comfortable with the technology and were able to interact with posters/viewers in real time. For us it was a chance to hear how well written their songs were and we're bigger fans of theirs for it. Watch & Listen here
| | |
| --- | --- |
| Rebuilder | Evan Shore |
Evan Shore of Muck and the Mires did a solo set (sitting at Linda's drums) on Above the Basement, another Facebook live music page. Here's another example of where this format gives you something different. Without the rest of the band Evan was able to slow down a bit and chose a wider variety of songs from his long history. He ended with a Buddy Holly song. Watch & Listen here.
Check out Above the Basement for a lot more performances!!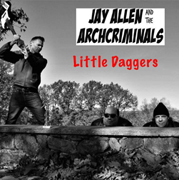 Jay Allen and the Archcriminals have released Little Daggers, a new EP out on Rum Bar Records (and its free!). Rum Bar never slows down, damn the virus, all new releases ahead!
Jay has that punk something. Probably from being completely immersed in the genre one way or another. There's a spirit/sound that marks his material that always appeals to us. This EP is three quality pop punk rockers. We're hooked on "Beautiful Chaos" which could also describe the whole shebang that Jay Allen does. Listen to the EP here.
We have it on our Top Ten Songs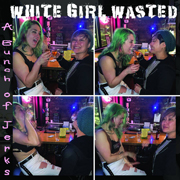 A Bunch of Jerks also have a new 3 song EP on Rum Bar records (it's also free!). All their hard work is getting them a well deserved higher profile. It's also solidifying their band identity. It's hard not to notice Stabbitha's larger than life persona. Her high gusto performances stamp all the Jerk' material. "White Girl, Wasted" is so connected to Stabbitha's delivery that it seems it wouldn't make sense without it. The chorus is super catchy and as the cover suggests you can just imagine singing that on a drunk night out….whenever that happens again. We have that song on our Top Ten Songs too!! "Tribute" dials it back, just a tad, and that works so you can appreciate the band. A Bunch of Jerks do great covers. Here they do "Flying Saucer Attack". You can hear the parallels between Stabbitha and Faye Fife of The Rezillos. The over the top campy and cartoony tune is perfect for the Jerks. Listen and download to the EP White Girl Wasted here.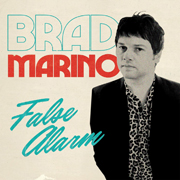 Brad Marino of The Connection keeps his solo efforts regular. He just released a three song EP called "False Alarm". He has a patented sound that he gets out of the studio every time and it's here too. It's bright pulsing rock pop that takes a lot from the 50s and 60s while also sounding modern. The songs rides on a thick bed of ringing guitars. In the title song "False Alarm", halfway through the well done solo divides between a 12 string and a six string. Just add this to the pile of winning tunes by Brad. You can listen to the song on Bandcamp.
45 Rally return for a topical and timely tune called "Easter Parade" a (free) bonus track from their EP Tweets for My Sweet. It's a garage tune that lyrically takes the supposed Easter go-back-to-life date that 45 proposed and beats it out. It's a fun romp that might get you out of the mire we are in now…wink, wink. Listen here. Watch thevideo here.
And if that's not enough Rum Bar….there's more.... Malibu Lou the Grand Poohbah of Rum Bar has put together a 18 song label sampler called A Light Beer & a Shot of Some Heartland-Punk. There's so much good stuff in there you just have to go yourself and check it out. Hey, now we have the time.
Here's the Bandcamp link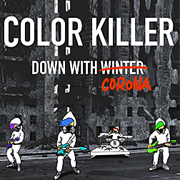 Finally a release NOT on Rum Bar. Color Killer has a song about the corona killer. It's called "Down With Corona". It's actually their song "Down With Winter" with new words. Watch the vidseo here!! They also have a cover of "Sweet Caroline" which they punk up. Listen to that here.
They are building up a nice pile of punk songs. They are always busy and their material shows they are always thinking.
The Sewer Buddies, an offshoot of the Whoopi Sticks, is a punk band for kids…but hey, we can like them too. They just released a 5 song EP that has songs about the Boogy Man, smelly dogs and Sasquatch. If you're stuck in the house with children it's time to give them a dose of punk – try The Sewer Buddies.
---
Here are some shows to look forward to after things are hopefully back to normal....maybe.....
as far as we know this hass not been cancelled...yet... May 29 (Friday) Easterville Rocks Boston with Nervous Eaters, Barrence Whitfield & The All Stars, Willie Alexander and the Boom Boom Band, Carissa Johnson at The Parardise
May 29 (Friday) Brix'n'Mortar and Silver Screams at Koto Salem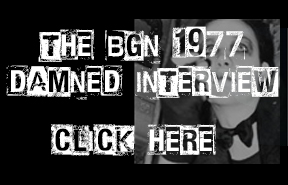 May 29 (Friday) Tsunami of Sound, Kid Gulliver, Jonee Earthquake Band, Doug Macdonald Band, The Thigh Scrapers at Pete's Bar & Grill in Quincy
May 30 (Saturday) Stray Bullets, Duck & Cover, Disco Rice, Silver Screams at O'Brien's
June 5 (Friday) Booze & Glory (punk/Oi - U.K.), The Drowns, Battery March at Great Scott
June 5 (Friday) Booze & Glory (punk/Oi - U.K.), The Drowns, Battery March at Great Scott
June 6 (Saturday) Straight Johnny, The Cretins, Electric Joey, Bad Sandy, Thigh Scrapers at The Midway 3-7PM matinee
June 6 (Saturday) Jay Allen and the Arch Criminals Record Release Show at The Square Root
June 13 (Saturday) Lyres and GLiDER at ONCE Lounge early 6:30-9PM show
June 13 (Saturday) Sugar Cones, Diablogato, Bunch of Jerks at The Square Root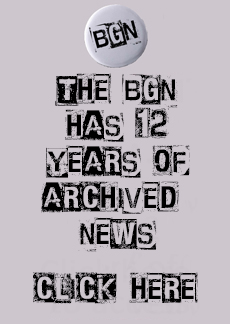 June 14 (Sunday) Fourth Annual Out of the Blue Art Gallery Benefit FB page for more info as it comes.
June 27 (Saturday) Stop Calling Me Frank, Nat Freedberg, Brad Marino at The Square Root
June 28 (Sunday) The Amplifier Heads, The Thigh Scrapers, 1.4.5., The Stigmatics at The Midway 3-7PM matinee
July 3 (Friday) Andrea Howlett's X-Ray Specs Tribute Show at The Square Root
July 18 (Saturday) The F U 's, GLiDER, Screw Cart at 9 Wallis Beverly
August 10 (Monday) (moved from 4/6/20) The Knock Ups, blindspot, Gene Dante & the Future Starlets at Charlie's Kitchen
September 4 (Friday) The Zulus at The Paradise
September 17 - 21 The New England Shake-Up! Year Seven! in Framingham FB page
CONTACT US AT....misslynbgn@yahoo.com Send us your gig listings, your anything else ya got!! You want your CD reviewed?? Contact us for that too.