The BGN News Archive
May 15, 2023
Captain Easychord was at the Rumble finals last week. It was his first Rumble! He makes the point that after the Covid shutdown the Rumble is the perfect remedy for our upset and out of kilter scene. We agree. The Rumble made more sense than ever this year. The finals had One Fall, The Chelsea Curve, Ruin the Night and guest Eddie Japan. Get his report by clicking the photo link above.

Back when the Sound Museum closed and the bands had to leave, there was the story that there was another building down the street that was going to be renovated to be a new space of almost equal size that would replace the Sound Museum.
That space didn't materialize then, but seems like it's happening now. It could have been an easier transition but it's a big relief in any case. 290 N. Beacon (photo above) was bought and then donated to the city by the developer that bought the Sound Museum building. All the old bands will be offered a space. "It's unprecedented'" said Kara Elliott-Ortega, Boston's chief of arts and culture. The cynics didn't think it would happen but there it is.
Here's an article in the Globe if you can by the paywall
Here's the story on Rock 92.9 website by Adam 12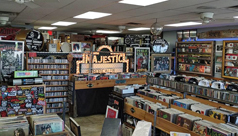 Seven months ago Purchase St Records (photo to the right) in downtown New Bedford moved to Popes Island which was a bigger space with parking in a more visible area of New Bedford.
Now that store is going to be in a film. What's the film about? Record stores of course!!
The new revival of vinyl spawned a store revival with it. A local producer Paul Travers of 37 Productions is starting a reality show that will visit independently owned record stores. It will start in New Bedford but then go across the U.S.. We could point them to a few Boston stores!!
The story is in the Fun 107 website
---
BOOKS......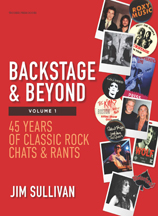 Jim Sullivan has been Boston's leading critic for decades. His was very high profile in his Boston Globe years. Today he does a lot online in different places. He has a lot in the Rock and Roll Globe website.
Now he has collected his writings in two volumes named Backstage & Beyond: 45 Years of Rock Chats and & Rants. Volume one to be released in July is subtitled Classic Rock and has the traditional biggies like Bowie, Reed, Tina Turner and more. The second is named Modern and will be out in October. That will have bands like the Cure, Sex Pistols, Clash, Buzzcocks, Ramones, Fall and more. Those were the ones we would have read back when they came out.
We were always lucky to have Jim in our area. We're also lucky that he has remained relevant through a lot of music and media changes.
When they are released they will be available at the Trouser Press Books
---
RADIO.....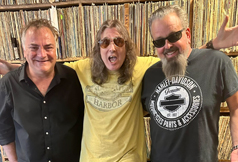 Brian Young had State of the Union on A Crash Course for the Ravers this week. The band did a new EP's worth of material recorded at Woolly Mammoth over this last winter.
They played the four new cuts. "Tether", "Here Without You", Letters From the Front" and "Brokentown". It's all primo State of the Union material. We worry about bands after Covid. We want to know they are together and alright. Now, we can be reassured that State of the Union is as solid as ever.
To listen to that show go to the WMFO Schedule page and the Crash Course for the Ravers show at 1pm Saturday then hit the archive button.
Nick Wang had a punk packed show on Friday's Late Risers Club. I will spot a few notable songs but the whole show is worth a listen.
A group called Double Cheese (from France) had a song titled "Pills and Wine" that was way close to Richman's "Roadrunner" in spots. It was double cheesy indeed.
That was followed by the Tee Vee Repairmann doing "Time To Kill". It's a brief 1:16 but they make the most by being fast and lively and seal the deal with a catchy guitar line. This is the sort of song we would play to death back in the day.
Nick also played a punk song from 1979 from Finland. The group was Ratsia and the song "Kassapaat." That was a find. Here it is on YouTube
To hear Nick's whole show go to the WMBR Archive page and hit the link on the Friday 10 am show for May 12.
---
PODCASTS.........
Blowing Smoke with Twisted Rico has two members, Bethany Leavey and JC Supastar, of local punk outfit Thrust Club in for an interview.
The band met at a GRCB session. GRCB is an inclusive rock camp in Boston with both adult and youth sessions.
Steeve gets them to talk about their provocative song "Why Does Your Congressperson Want Me Dead?" The song is about the government trying to get rid of heath care for the needy.
Their next show is at the Silhouette Lounge on May 24.
---
NEW MUSIC/CDs.....
Hot off their Rumble performance the Chelsea Curve release their first recording since their All The Things album; "How Can I Resist You". It's exciting to hear a band that knows they have a sound and its working. As a band what fun it must be to plug in and be able to come out with this sound that you know people love and that you can create with. That's part of listening to this and what we now know as the Chelsea Curve sound. It's Jam-like, crisp and bright, with guitar hooks, vocal hooks and such character in the drums.
That up and down inflection that Linda Bean Pardee does in the vocals on the last lines of the verse "But you think I'll walk away", that's genius. She's hooked us or as she sings, "how can I resist you? You're the one!"
The next new release Rum Bar is going to drop is The Master Plan's album Grand Cru. In the group is Keith Streng of the Fleshtones and Andy Shernoff of the Dictators. They don't play songs as much as rave ups. They strip the gears to get the song up to rock-out speed.
Right now there are only three songs on Bandcamp, but you sure enough get the point. The album will be released on June 23
The Grand Cur Rum Bar
Despite the Girl With A Hawk's new song title, "The Romantic", they don't go the ballad route. The group crunches out a Velvet Underground progression. Linda Viens restrains her voice and keeps it understated which paradoxically gives it more effect. It sounds classy, stately and yes, romantic.
This completely realized song shows why people rave about this group.
The Hi-End have another single in a line of singles that are going to be in their next album. This week we have "I Need A Witness" which is a cover of Cock Sparrer. It is hard to beat The Hi-End with a raw rocker like this. They own the territory at the moment. Johnny Carlevale has such a depth of experience in his singing that he can knock this out with conviction to spare.
We talked about Vanity Mirror and their video for "Dandelion" last month. They are a duo from Toronto that plays a sunshine psych pop. It's has a lo-fi sheen to it which makes it appeal to us. They make so much of so little, one can imagine what they could do with a big budget.
Much recommended if you are into the genre.
---
Here's some good shows coming up .....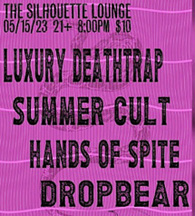 May 15, 2023 (Monday) Luxury Deathtrap, Summercult, Hands of Spite, Dropbear at The Silhouette
May 17, 2023 (Wednesday) KCUF, Tatooine Punk Scene, Hall Monitor, Superdown (acoustic) at The Silhouette
May 17, 2023 (Wednesday) Micah Schnabel, Vanessa Jean Speckman, Time & Place, Squallie Greenthumb at Faces in Malden
May 19, 2023 (Friday) Opening Reception for Michael Greco's multi media exhibit "Days of Punk" at the Anderson Yezerski Gallery in Boston's SoWa Arts District. 5-9PM. The show runs through June 17.
May 19, 2023 (Friday) The Downhauls EP Release! at The Lizard Lounge - the FB page.
May 19, 2023 (Friday) Wreckless Wreck Chords Presents The Return Of TREE w/ WORM, Old North End (O.N.E), Goon Platoon at The C Note Hull
May 20, 2023 (Saturday) Kermit's Finger, Jonee Earthquake Band, Charmed & Strange, The McCritters at The Midway for a matinee @ 3:00pm
May 20, 2023 (Saturday) Radio Knives, Dead On Sunday, Llynks, Bullpup at The Midway 8PM FB page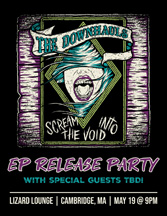 May 20, 2023 (Saturday) Mach Bell Experience, The Claws (L.A.), Girl With a Hawk at The Square Root 8PM
May 20, 2023 (Saturday) Midnight Creeps at Ralph's Rock Diner Worcester
May 20, 2023 (Saturday) Fast Tracks at Walnut Street Cafe Lynn
May 22, 2023 (Monday) Strawberry Coffin, Adapter Adapter, Blue Manic, Rougarou at The Silhouette
May 24, 2023 (Wednesday) Doom Lover, Thrust Club, Daphne Blue Underground, Really Great at The Silhouette
May 25, 2023 (Thursday) C.E. Skidmore & The Damn Fine Band (and friends) Mike Frazier, Jared Hart, and Miketon Graton at Faces in Malden
May 27, 2023 (Saturday) Highway Chapel, Nymphidels, Happy Little Clouds, Johnny Plankton and the Sea Monkeys of Sole at The Midway for a matinee @ 3PM.
May 28, 2023 (Sunday) Boston Vinyl & Variety - at Fields West Allston, LOADS of record stores, vinyl vendors and other vendors like Wanna Hear It Records, Ancient Injury Records, Kitty Levesque Vintage, Black Mold Market, Archie Snow, Gonzo Sonic, Judge Amps - Amp Demo Table, Period Three Records - Lathe Record Cutting and for the Merch Swap - Leave An Item Take An Item - 5-10PM - FREE but RSVP here
May 30, 2023 (Tuesday) Louzy, Trash Rabbit. North By North, Wild Velvet at The Midway
June 1, 2023 (Thursday) Gretchen Shea and The Middle Eight, Detroit Rebellion, Stubborn Hearts at Notch Brighton FREE but RSVP here and bring some shelf stable food to donate.
June 2, 2023 (Friday) Justine & The Unclean, Barrence Whitfield & His All-Star Band, Spiller at Faces in Malden TIX
June 2 & 3, 2023 (Friday/Saturday) Southbridge Mass will have its moment with the Alt_Together Festival! (Southbridge is between Worcester and Springfield) Friday's bands are: Remy, Gold Star Boulovard, Mattias Band, Back in 86', Gx42, Saturday's bands are: Lurid Purple Flowers, Evil Felipe, Circus Trees, Bobby for Apples and Whalom Park. FB page Tickets are here
June 3, 2023 (Saturday) Eddie Japan, Magen Tracy & The Missed Connections, Carissa Johnson at Faces in Malden. FB page.
June 3, 2023 (Saturday) Mach Bell Experience, Joe Hart Band at Magic Room
June 8, 2023 (Thursday) Tysk Tysk Task, PiNKLIDS, Trash Rabbit at Notch Brighton FREE but RSVP here and bring some shelf stable food to donate.
June 8, 2023 (Thursday) Done, WOJTEK (FL), Headfoam (FL), Constantly Terrified, Psychic Weight at O'Brien's Allston
June 8, 2023 (Thursday) SkyTigers, Between Skies Perennial Quest ay Faces Malden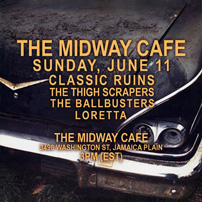 June 11, 2023 (Sunday) The Thigh Scrapers, Classic Ruins, The Ballbusters, Loretta at The Midway for a 3PM Matinee show.
June 15, 2023 (Thursday) Chris Wagner (Modern Day Idols) solo show at the Natick Common, Natick. Set time: 5-7pm.
June 15, 2023 (Thursday) Modern Day Idols, Tad Overbaugh and the Late Arrivals, If We Go At All at The Central Tavern, Milford.
June 19, 2023 (Monday) Gossip Collar (Tom & Victoria from Spitzz), Alijca Pop (from Memphis) and Daughter of the Vine at State Park.
June 19, 2023 (Monday) Dropbear, No / Nations, Weatherless, Not Bad Not Well at The Silhouette
June 21, 2023 (Wednesday) Lupo Citta, Valley of Weights, Nat Freedberg at The Silhouette
June 21, 2023 (Wednesday) The Rippers Rage (Rage Against The Machine Tribute), Rawstrum, The Melted Chapstix at The Midway
June 23, 2023 (Friday) Baabes, ESH & the Isolations, Goon Platoon, Ruffian Dick, Turn Heel at O'Brien's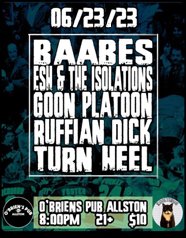 June 24, 2023 (Saturday) SkyTigers, Loud Love, Dave Strong Band, Coffin Salesman (stripped down), The Zombie Mafia at The Midway for a 3PM Matinee
June 26, 2023 (Monday) Gretchen Shea And The Middle Eight, Salem Wolves, Luxury Deathtrap at The Silhouette
June 26, 2023 (Monday) The Murder Junkies 30 Year GG Deathaversary Tour (Playing a full set of all old GG songs) with local lineup Psycho, Midnight Creeps, Scümbari - At Alchemy, Provi, RI Doors 7pm Music 7:30pm - FB page.
June 29, 2023 (Thursday) Bad Idea USA, Pink Slip, The Jacklights, Blame It On Whitman at Deep Cuts, Medford.
July 1, 2023 (Saturday) The Crank-Tones at The Midway for a 3PM Matinee
July 9, 2023 (Saturday) The Zip-Ups, Cold Expectations, Glow Box at The Worthen Attic 4-7PM Matinee
July 15, 2023 (Saturday) The Grip Weeds, Fling. American Ocelot at The Square Root - FB page
July 16, 2023 (Sunday) Holy Smoke, Little Billy Lost, Shiverlane at The Midway 3PM Matinee
July 21, 2023 (Friday) Midnight Creeps, Hammered Saint, Sourpunch at The Midway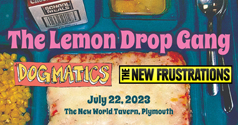 July 22, 2023 (Saturday) Blame it on Whitman, Jerrys Got Jokes, SleepJumper, Dear Maryanne - at The Midway 3PM Matinee
July 22, 2023 (Saturday) The Lemon Drop Gang EP release with The Dogmatics, The New Frustrations at The New World Tavern Plymouth MA. Facebook page
July 23, 2023 (Sunday) Cro-Mags (Performing Best Wishes), The Long Wait, Klaxon, Face First, S.A.C at Alchemy in Providence RI
July 29, 2023 (Saturday) Color Killer at The Square Root
August 5, 2023 (Saturday) Crown Court, Violent Way, Oil!, Klaxon, Doc Marten Soundsystem at The Midway - 8PM
August 5, 2023 (Saturday) Huck 2, Alabaster Sons, Bobby Oakes and TV Models, Getaway Moon, Daisy at The Midway Cafe for a Matinee Show.
August 8, 2023 (Friday) Modern Day Idols at Exhibit A Brewing, Framingham. 7-9PM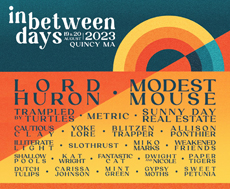 August 19 & 20, 2023 (Sat & Sun) In Between Days Festival - 2 Stages, 2 Days, 24 bands ... and Cool Vintage and Local Market Place, Vinyl Record Pop Up Shop, Food, Modest Mouse , Weakened Friends, Paper Tigers, Clarissa Johnson, Dutch Tulips and the South Shore's own Gypsy Moths. You'll want to get your tickets now because they have a 'tier' system. They have some "tier" ticket scheme so the longer you wait the higher the ticket prices are. FB page
August 25, 2023 (Friday) Bone Up Brewing Seventh Anniversary Festival Night 2 - 6pm -10PM with The Guilloteenagers, Blood Lightning, Lesser Glow
August 25, 2023 (Friday) Mach Bell Experience, The Cynz (NYC) at Back Room at the Burren
August 26, 2023 (Saturday) Bone Up Brewing Seventh Anniversary Festival Day 3 12:30pm- 10PM with from 1st to last: DnA's Evolution, Glacier, Sundrifter, Clouds Taste Satanic, North Star the Wanderer, SkyTigers (6PM), Brain Famine
August 27, 2023 (Sunday) Bone Up Brewing Seventh Anniversary Festival Day 4 - 12:30pm - 7PM - with Weisstronauts, Organ Meats, Hobo Wizard, Cortez, Major Stars, Crowfeeder
September 3, 2023 (Sunday) Belvedere at Faces Malden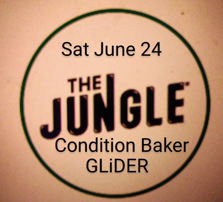 September 10, 2023 (Sunday) Huck2 Album Release Party! With special guests Key of Caustic, Motel Black, and Acrylic Killers at , The Middle East UP Doors at 5:30PM
October 11, 2023 (Wednesday) The Mission UK & The Chameleons: Deja Vu Tour 2022 Rescheduled to 2023!!! also on the bill Theatre of Hate
October 26, 2023 (Thursday) Mudhoney at The Brighton Music Hall 18+ TIX
November 3, 2023 (Friday) Modern Day Idols Single Release Party with Tad Overbaugh and the Late Arrivals at Square Root, Roslindale.
December 8, 2023 (Friday) Huck 2, Gretchen Shae and The Middle Eight and Key of Caustic at Koto Underground, Salem
CONTACT US AT....misslynbgn@yahoo.com Send us your gig listings, your anything else you've got!! You want your CD reviewed?? Contact us for that too.
---
---