The BGN News Archive
October 25, 2021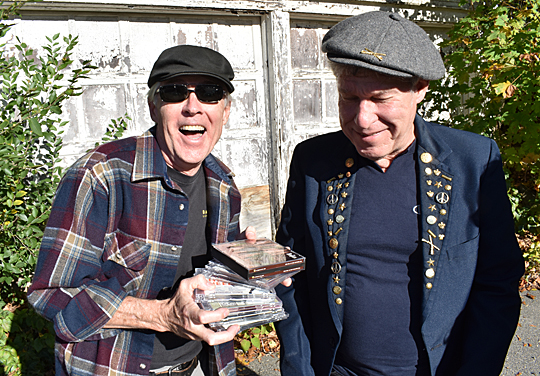 Tommy White scores, Frank Rowe pretends to be happy
Last Sunday we hit the Rock & Roll Yard Sale by Richie Parsons, Jim Botticelli and Albert O. It was worth it for the music stuff ... and the hang.
There was a wide variety of CD's, tapes and magazines. There was a pile of CD's that Parsons had just recently received and Judy wouldn't let him bring in the house! They were in the car for a week. It's come to that!
| | |
| --- | --- |
| Jim Botticelli and Albert O | Richie Parsons explains to Frank why Tommy got the good stuff |
A rush of early-birds scooped up some rarities. When we were there Tommy White, Frank Rowe and Kathy Chapman made a visit. It just happened to be a beautiful day on top of it.
We thought this was a great idea…not just a flea market but one where the sellers are musicians and DJ's, what a great set up. At the least these guys should do this again and add a few more people.
In this vein the Boston Hassle has a Halloween Flea Market actually on October 31st. At the Middle East Down (more info & links in the Gig Listings)
We've been talking about the Velvet Underground documentary this week, John Keegan went to the Kendall Cinema and caught it.
Recently he also attended the Field Day Duo show at the Lily Pad. This is what he had to say about that:
"I caught the Field Day Duo at the Lily Pad in Cambridge back on October 10th. As a band they keep the arrangements clean so the duo format didn't require them to strip off too many clothes. These guys, especially in the duo format, are not going to blast you against the wall with volume or histrionics. They sound like a great party guest, intuitive, articulate, slyly funny and charming. And, the appropriately named Ken Field sat in for a couple tunes.
| | |
| --- | --- |
| Field Day Duo | Dan Zedek |
They run a continuum between Anderman and Zedek voiced tunes where the back and forth and witty repartee highlight their screwball comedy connection. Their lowercase, heart on sleeve lyrics a la "The Hardest Part", coupled with an occasional barbed piss off like "Finished With You" and their credible musical and personal interplay might just be the thing to hit the refresh button on your pandemic "

See more photos and read John's review of the Velvet Underground Documenty by hitting the link below.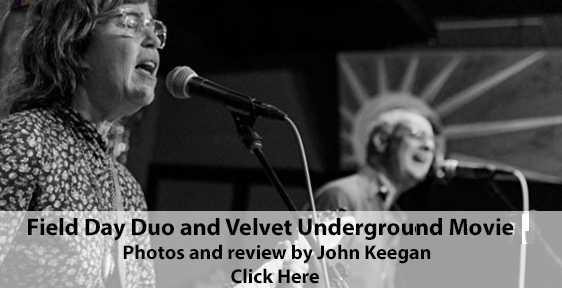 The University of Mississippi has created The Southern Punk Archive. It's set up so local punks can contribute material. The idea is to build a data base that will document the punk music in that area. This is what we have been crying for in Boston!! With all our colleges and universities here, no one could come up with a similar idea?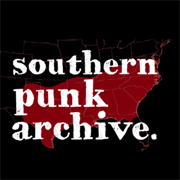 It's true, at the moment, that the archive material they have falls short of what's in the Arthur Freedman Collection housed at Harvard, but the Southern Punk Archive is just starting, and to emphasize, it's OPEN TO ALL. The clock is ticking on this because individuals cannot do the job. This needs an institution with its longevity.
The article is here in The Southern Register, a Publication of the Center for the Study of Southern Culture housed at the University of Mississippi ... and The Actual Archive
The point has often been made that Punk is an expression of anger. People talk about a catharsis of their anger when they go to a punk show.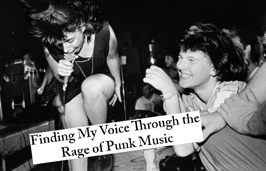 Amy Lee Lillard, author of Dig Me Out, talks about how she found her voice through punk. Amy thought of punk as a male platform until she heard some Riot Grrrl groups. Amy doesn't mention it but there were women voices in early punk: Polystyrene, the Slits, Chrissie Hynde, Siouxsie Sioux just to mention a few.
But seeing how the women later, in the 80's and 90's, dealt with rage in their music was the key for her to deal with similar emotions in her writing.
Punk continues to inspire!! We love to point out these positive stories because in the early times punk was seen almost exclusively as negative and destructive by outsiders.
The article by Lillard is here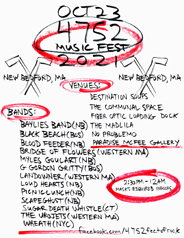 Last week was the 4752 Festival In New Bedford with 13 bands playing in six store locations in downtown New Bedford from 2:30 pm till midnight. The fest was organized by Devin Brynes, bassist in the New Bedford band Picniclunch. Black Beach and G Gordon Gritty from Boston were in the mix. In the old days businesses would shy away from anything punk because they thought it would scare people away. Here the businesses are welcoming punk! Great job Mr Brynes!
The event page for Facebook is here. A couple of good articles worth a read - In Sonic South Coast Music blog ... Boston Hassle .... and KLYAM interviews Byrnes here.
Here's a interesting quote from the Boston Hassle interview: "When we did this 2 years ago, an older set of four people stumbled upon Johnny and the Foodmasters tearing the roof off my restaurant and they were receptive. They had a good time for 15 minutes and then went on w/ their night." We look forward to catching the next one in 2022!!
Slack's online radio show The World is Not My Home - The Lubber Land Fiend dedicated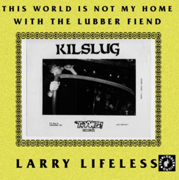 a whole hour to the music of Larry Lifeless. It's a line-up of Sickness, Kilslug and Upsidedown Cross.
At the 23 minute mark there is an interview with Upsidedown Cross on WMBR. The interview gets cut up and the second part of it is at the 32 minute mark. It gets chaotic. You can hear the show on Soundcloud
The Chelsea Curve will release the last song called "Top It Up" in the Singles Series on Wednesday, October 27. The only thing left after that is to drop the whole album early next year.
The Chelsea Curve not only make compelling music they also can articulate what they are doing with their songwriting. That makes for good interviews as you can read if you go to this Publisist article You can also read the BGN Chelsea Curve Interview here.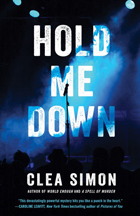 Clea Simon was a rock critic for many years and covered the Boston scene. Since then she's written many mystery novels. In 2017 she wrote World Enough, that had the Boston rock scene as a backdrop. Her current book Hold Me Down is also situated in the Boston music world. In this book someone the main character sees in the audience is later found dead in the rear of the club. That's not far off from some real occurrences we've heard through the years!!
Simon will read from her book and discuss it with author Caroline Leavitt in a Harvard Book Store virtual event on October 27th. Link here!!
You can get the book at the Brookline Booksmith, The Harvard Bookstore, and on Amazon in print or in Kindle.
Jim Sullivan does the usual quality profile of The Magnetic Fields on the occasion of their stand at the City Winery (10/22-25). The article is on the WBUR website
Public Image Limited bassist, Jah Wobble, has done a dub version of the Metal Box album called Metal Box – Rebuilt in Dub.
He also does two songs from the first PIL album, one of which is "Public Image". You can hear "Poptones" on YouTube here and you can order the digital album here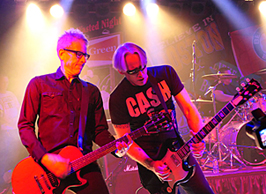 Kathie Logue was manager for The Outlets back in the day. She just posted on Facebook that "There's a project in the works for an Outlets boxed set. If it all works out it will include video, vinyl, cd and a book.
"I know, I know it's a huge project and, as their former manager, I've been asked to locate some material for it. They're looking for any videos or recordings you might have done especially from their early years.
"They also need photos and stories about the band. I've begun digging through my "stuff" and coming up with old set lists etc. If you have material, or know of someone who might, it would be helpful."
The Damned are working on new album to be released in 2022. They'll have a new drummer soon to work on that recording. Read about that here.
Before that the ORIGINAL Damned (yup ALL FOUR) will be touring the UK for five shows!! Some more here on Punk News (with a list of dates)
It was ten years ago in October of 2011 that the Damned played the Middle East. and it was 44 years ago we first interviewed The Damned when they played at The Rat!!! WOW!!
VIDEOS......
In this week's Punk Rock Aerobics, Hilken Macini works out to "Rat Face" by The Spits. Before the workout you get an interview with Spit's member Sean Wood. Then you learn three moves: the Cross/Cross – with this you kick yourself in the butt… the Head Kicked In and the Skank…which is like skanking! Then you work out. Visit www.punkrockaerobics.com to keep your punk ass lean.
This week we get Chapter Three of Tommy White's Zoom documentary. This one shows the opening of the first episode.
Some things "are so far out they're in." Like a bluegrass version of "Ace of Spades" . This version of the Pixies "Where Is My Mind" has a delicate string arrangement. The singing is very clear, it puts the lyrics up front and makes you give them a closer listen.
Back in 2018 Ironbound Films started the Color Killer documentary Yung Punks: A Punk Parable that followed Color Killer up to and during their Warped Tour shows. At that time the guys in the band were 8 - 13 years old. The documentary will finally be premiered in the NYC documentary film festival on November 12. The documentary will be available to see online on November13. Tickets can be purchased here
Since the film has been a long time in development the group looks impossibly young! I mean they are old men now, the drummer just turned 14!! Color Killer FB page. Our BGN Interview with Color Killer (also 2018)
The Blasting Room is the name of a recording studio in Fort Collins, Colorado and now it's the name of a documentary about the 27 year old studio. Many punk acts have recorded there including: Descendents, ALL, Rise Against, Alkaline Trio, Good Riddance, NOFX, Less Than Jake, Hot Water Music and Lagwagon.
They are initiating a Kickstarter campaign on Friday, October 29. They'll be offering some merch with donations. To be notified of that go here
The trailer for this is above.
---
PODCASTS......
The ever dependable Blowing Smoke With Twisted Rico logs another show. This week it's an interview with Muck and the Mires. Steeve had the whole group in the studio. Right off they get the whole origins story in detail which was interesting. They have a lot of gig stories and they tell a few Kim Fowley tales that we hadn't heard.
Pedro was in the Ape Hangers, so you learn some things about that Boston band. The Mucks will be heading to London and Spain in the coming months.
---
NEW MUSIC / CD'S.......
After a few teaser singles The Amplifier Heads have released their whole SaturnalienS album. There is an appealing rawness in the recordings. Glam and sixties rock sounds are at the forefront. "Candi Starr" sounds like T Rex. The opening track "Ghost Star Rider" sounds like "Telstar". It has a rolling beat that goes from the beginning to the end. Generally we found ourselves listening to drummer Keven Rapillo a lot.
There's a outer space theme that runs through many songs. Sal Baglio still has a lot of creative energy.
Gene Dante and the Future Starlets worked the publicity machine for the release of their latest album DL/UX. The danger there would be that the album doesn't live up to the hype, but that is not the problem here at all. The album on Spotify has 15 tracks. It's packed with all the group trademarks. The music is glammy and trashy which is reflected in the song title "Diamond in a Trash Can". It's Gene Dante's dramatic vocal style that sells every song. It even seems like some songs should be movie theme songs or soundtrack material, like "Crashing" and "No Road Home".
The musicianship, recording and arrangements are top notch.
Lynda Mandolyn & Lee Harrington share song number two for them on Bandcamp. "Sweet Child" is indeed sweet. It has harmonious vocals over a thumping distorted back up track. That combo is a killer. Lynda wrote the track and it's so perfect to frame her voice. This is just the beginning for this group.
This also comes with a video that can be seen on the Bandcamp page
---
Here's some good shows coming up .....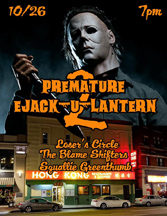 October 26 (Tuesday) Premature Ejack-U-Lantern 2 with Loser's Circle, The Blame Shifters, Squallie Greenthumb at The Hong Kong
October 28 (Thursday) The Desperate Hours 2021 (MOSTLY) Halloween Special 10/28/2021 is on WMFO 91.5fm 6-8PM
October 29 (Friday) The Dents, Black Helicopter, Motel Black at O'Brien's
October 30 (Saturday) Tsunami of Sound, Ghost Truckers, Gypsy Moths, Jonee Earthquake Band at The Midway - a 3PM matinee show
October 30 (Saturday) Dress Like a Rock Star Halloween Party with Hello Blondie, BETH, Justine and The Unclean, Kid Gulliver, Key of Caustic, and speedfossil at The French American Victory Club in Waltham Music at 5:30!!
October 30 (Saturday) Halloween Show with True Faith as Pixies, Bedroom Eyes as Smashing Pumpkins, Wire Lines at The Smiths - at O'Brien's
October 30 (Saturday) Halloween with Tsunamibots, Brand New Luddites and State of the Union in Montpelier, Vermont at Charlie-O's World Famous. FB page.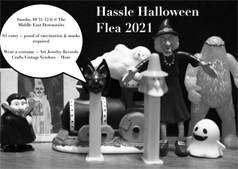 October 31 (Sunday) Boston Hassle Halloween Flea 2021 at The Middle East Down, 12-6PM - only $1 to get in and TONS of awesome vendors (see the list on the FB page.)

October 31 (Sunday) ONCE Upon a Very GRCB Halloween - Once is taking over the Crystal Ballroom at the Somerville Theater 2-5PM FB Page for info on bands etc. "Line Up Coming Soon!" if you want to play at this show

October 31 (Sunday) Coffin Salesman, Miracle Blood, Zoe Rose dePaz - 3PM Matinee Show at The Midway FB page.

October 31 (Sunday) Spinal Max, Gretchen & the Banshees, Wired for Nirvana yes you read that right!! It's Max Boras as Spinal Tap, Gretchen Shae and her band as Siouxsie and the Banshees and Wired as Nirvana...at The Jungle Somerville. FB page.

November 1 (Monday) Ignorantes, Wanted, G.R.I.N., The Massacaered, 4 Minute Warning at The Hong Kong

November 5 (Friday) Shake The Faith (reunion gig!!) with Little Billy Lost at The Magic Room in Norwood. FB page. Here's a vid of Shake The Faith at the Channel 1989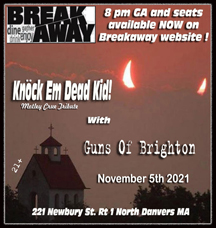 November 5 (Friday) The Guns of Brighton return to the Breakaway in Danvers FB page here.
November 6 (Saturday) Modern Day Idols, Baabes, The Chelsea Curve, If We Go At All...8PM show at the Midway
November 6 (Saturday) Kris Rodgers & the Dirty Gems with Tiger Bomb & the Desires at Sun Tiki Studios in Portland, ME. FB page.
November 11 (Thursday) Barrence Whitfield, Nervous Eaters, Crunchtime at The Breakaway in Danvers FB page.
November 13 (Saturday) Hixxgiving X with Black Clouds, Hixx, Black 13 and Zagnutt - The Midway 3pm Matinee shows - there'll be free food and they are accepting food donations for local charities.
November 13 (Saturday) Field Day (x-Dag Nasty), Moving Targets, Lenny Lashley's Gang of One at the Middle East Up TIX!!
November 13 (Saturday) Unnatural Axe, Silver Synthetic, Kathy Snax, The Swettes, Johnnie and the Foodmasters at O'Brien's FB page.
November 13 (Saturday) Tsunami of Sound, U-ey at the Buoy at The Square Root
November 14 (Sunday) Thrust Club, Phantom Handshakes, Bad Larrys, Sorry, Ma! at O'Brien's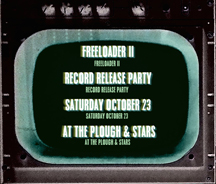 November 19 (Friday) Murderer's Row First Show In The Boston Area in 15 Plus Years at The C Note in Hull. Also on the bill Worm, Working Poor USA, Punk Band( Rockin' Bob's) and Dead Low (ex Revilers, Fast times, Led to the grave) FB page.
November 19 (Friday) Weakened Friends Record Release Day #1 at O'Brien's - also on the bill Mint Green, The Color and Sound. FB page
November 19 (Friday) Oh The Humanity, Losers Circle, KCUF at Thirsty First in Lowell. FB page.
November 19 (Friday) Joan Jet & the Blackhearts will be at the Chevalier Theatre in Medford Square. Tickets.
November 19 (Friday) Letters to Cleo are at the Paradise. Tickets here
November 20 (Saturday) Lurid Purple Flower, Verdegree, Motel Black, Shrink Ray at The Jungle
November 20 (Saturday) Weakened Friends Record Release Day #2 at O'Brien's - also on the bill Rebuilder and Old Soul. FB page.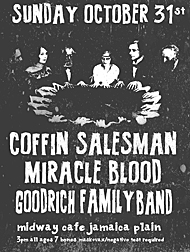 November 21 (Sunday) KCUF (record release) with On The Cinder, CE Skidmore and The Damn Fine Band , Bad Ideas USA - 3PM matinee at The Midway.
November 27 (Saturday) Jason Bennett & the Resistance, The Damaged, The Hagglers, & Chris Skel at The Middle East
November 27 (Saturday) Mad Painter at the Middle East (Corner) 9:30PM
November 27 (Saturday) Dinosaur Jr. at the House of Blues on Saturday Nov 27. Tix
November 30 (Tuesday) The Labor Pains, Disqualifier, Tensor, Bad Sandy, The Lost Boys at The Midway. FB page
December 3 (Friday) Kurt Baker, The Fatal Flaw, Dutch Tulips at The Jungle
December 3 (Friday) Planet Mercury, Super Pink and Chris Walton at Club Bohemia
December 4 (Saturday) Hunter, Melt, Faith and GingerIbex at Club Bohemia
December 10 (Friday) Live Skull w/ Thalia Zedek Band at the Midway - night show
December 11 (Saturday) The Hi-End, Watts, Freeloader - Middle East Up - starts at 12:30PM!!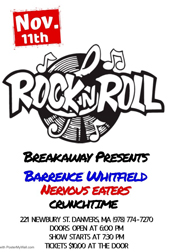 December 11 (Saturday) Kids Like You & Me Christmas Special featuring Johnnie & The Foodmasters at Club Bohemia
December 18 (Saturday) Koto's Killer Kristmas Party with Marianne Toilet and the Runs, Fog Wizard, Dust Prophet at Koto Salem.
March 13, 2022 (Tuesday) Reigning Sound at the Sinclair Tickets: https://www.axs.com/events/402182/reigning-sound-tickets
March 20, 2022 (Sunday) Henry Rollins at The Wilbur for his Good To See You tour. Tickets here https://thewilbur.com/artist/henry-rollins/
March 31, 2022 (Thursday) The Parquet Courts are at the Royale. Tickets are here
April 22, 2022 (Thursday) Circle Jerks at the Paradise
CONTACT US AT....misslynbgn@yahoo.com Send us your gig listings, your anything else ya got!! You want your CD reviewed?? Contact us for that too.
---
---