The BGN News Archive
December 13, 2021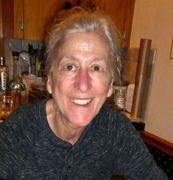 We're sorry to say that Mr.Curt's wife Donna Tessari has passed away. He always referred to her affectionately as Miss Donna. They were always out together at the clubs.
Their relationship goes way back. When Mr. Curt was in The Kids, the 1974 precursor to the Real Kids, Donna was there taking photos and making t-shirts. They show her photos and the original woodcut used to print the shirts in the Crypt Records release of The Kids material a few years ago.
Our hearts go out to Mr. Curt and his loss of a most special woman.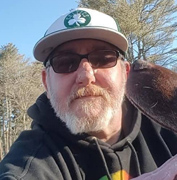 When you are out there clubbing you get to know the people that keep showing up like you do. Mike Oliver was one of those people. He was a super fan who was always at the front of the stage. Super dedicated to the bands he loved, especially the Neighborhoods.
He loved to take and post his photos of the bands. He was a big guy and had a big personality. He had lots of health issues and was a model on how to keep positive during long and recurring hospital stays and times with dialysis. And boy did he love his dogs. Obituary
Outside of Boston we lost Thomas Mensforth, aka Mensi, vocalist of the Angelic Upstarts. He passed away Friday after a battle with COVID-19. He was 65. Give a listen to "Teenage Warning" There's more details in The Mirror website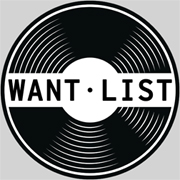 Michael Nesmith of the Monkees died this week at age 78. The Monkees didn't have much impact on punk although the Sex Pistols covered their hit "I'm Not Your Stepping Stone". But Nesmith was a highly respected musician to many even in the punk arena.
Want List Records in Newton https://www.facebook.com/wantlistrecords/ will be having some a special sale of records from Magnus Johnstone's collection. Those that listened to Magnus on college radio through the years will know he had impeccable taste.
Profits will go to the Brain Arts Organization that runs the Dorchester Arts Project. More info at the Magnus Johnstone Visual Art page on Facebook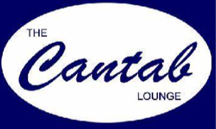 The Cantab opened up this Saturday night. After the Covid quarantine, a new owner and months of redecorating the club was back in the music. You can see some of the action in the videos posted on their Facebook page. Here's an article in the Cambridge Day.
Kids Like You and Me worked on their podcast during the pandemic. Now they're getting their live music shows started again and that would be their Holiday Party this Friday with one of the first shows at the Club Bohemia at the Cantab. Groups are Colleen Green, Children of the Flaming Wheel, Kremlin Bats and Johnnie & the Foodmasters. The event page on Facebook
KLYAM is now booking shows for 2022. They are concentrating on "special events and nontraditional venues rather than shows at bars".
Far Out magazine has a page recalling the importance of CBGB's. Nothing we don't already know but they also provide a Spotify list of songs from CBGB's groups and that makes a good listen.
They start with the Dictators doing "I Got You Babe" and end with the Cramps with "Goo Goo Muck". Others are Talking Heads, Television, Patti Smith, Suicide, Ramones etc. The article is here Listen to the compilation below
John Keegan reports on the show that has been getting a lot of buzz around the country, not just Boston. It's the Live Skull and Thalia Zedek Band that are touring around. They played the Midway on Saturday (12/11).
John has the full story and some fantastic photos, that are not to be missed. Click the photo link below to see the whole shebang.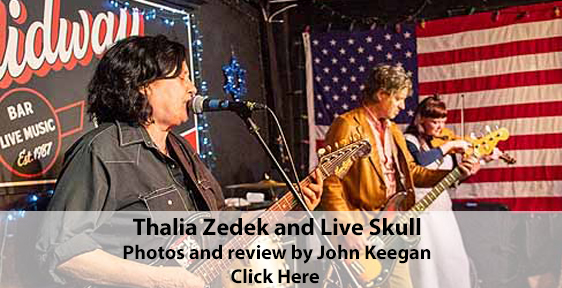 VIDEOS......
Red on Red's Holiday Video Showcase showed how the video format will have a place even after Covid is a thing of the past. You can see the video above, left. Justine Covault as host keeps things succinct and informative. She's grown into the host persona during a year of doing these videos. The showcase is a packed half hour. There's lots of Christmas greetings in between the songs.
Linnea Herzog plays "All Eight Nights" and proves again that she can make her songs work with a group or solo. In this show it's just her and a guitar in a cozy holiday setting.
Cold Expectations does a video for their holiday effort "Coat of Snow". Rather than tap into the Christmas sap they tackle the problem of loneliness during the holidays. This is another case of where Cold Expectations has done everything right since their redirection into pop.
| | |
| --- | --- |
| Linnea Herzog | Cold Expectations |
Simone Berk'sSugar Snow also goes for sweet memories with her version of "Blue Bayou". It has a perfect tone of dreamy recall rather than sadness. It's done in memory of her father who recently passed.
The quiet mood continues with Grey DeLisle from LA singing "Holy Night". This is followed by Justine and the Black Threads doing last years "Angels We Have Heard on High". This is by far our favorite version of a traditional Christmas tune.
| | |
| --- | --- |
| Beebe Gallini | Stupidity |
What we want for Christmas is to see Beebe Gallini live, but we have to settle for their video of "You Ain't Getting Nothing" for now. The video features an axe wielding child! Every time we get another garage rocker from Beebe Gallini we love them more.
Then it's back to Simone and her collaboration with Jerry Lehane with the song "I Want an Irishman for Christmas". In the song Simone reveals she comes from Cleveland, which explains the song…in Boston there's are Irishmen for all occasions.
They wrap things up with Sweden's Stupidity romping around on their Christmas song "Reindeer Twist". They look like they are having a ball. If you haven't heard their new album get over to Bandcamp and treat yourself.
The Dropkick Murphys have made a video for the song "Good as Gold" off their latest album Turn Up That Dial.
The lyrics have some references only the locals will catch. They say they are "headed down to Skippy White's" and they "might have a hot dog" at Simco's. They name check Ashmont station. They say they might spend three bucks for a Minor Threat single from Tang. The video has some younger kids flipping through some albums. The song is partly about the love of records and record hunting as these lines might refer too:
Sometimes you gotta look hard
To see what you can find
You gotta dig real deep for the good stuff
The good stuff that keeps us alive
In Chapter 10 in Tommy White's of Unnatural Axe Zoom documentary he gives a sampling of the production skits on the show.
RADIO.......

The first set of songs by Ron on the Late Risers Club this week were: "I Want You", "I Don't Want You", "I Want You", "I Don't Want You", "I Want You", "I Don't Want You", "Make Up Your Mind" and "Whatever". They sounded good together too.
Ron played The Courettes, a Danish band, who had this neat 60s inspired garage rocker about Ringo titled "R.I.N.G.O.". There's some real magic in the recording. Go to the WMBR archive pages where you can still hear the show
Then there was a nice slice of punk by Slugger Machine doing "Leaves".
Some of the DJ's at WBMR/LRC are going back into the studio. Soon there should be some live shows mixed in with the remote recorded shows. The Facebook page for WMBR/LRC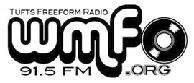 Brian Young played seven songs in memory of Mike Oliver: three from the Neighborhoods, three Motorhead and one White Dynomite. He opened with six songs from the Monkees in memory of Mike Nesmith.
He had a telephone interview with Mad Painter. Their songs have a sixties oddball vibe like the Bonzo Dog Band. Alex Gitlin's organ work is standout and you can hear Kenne Highland motivating the tunes in the bass. Who knew he had the bass chops!
Hit the ARCHIVE link on this page to listen to the show
---
PODCASTS.........
Blowing Smoke With Twisted Rico interviews Kenny Chambers of Moving Targets. Kenny has a long music history and his latest albums Wires and Humbucker are excellent.
Kenny went from groups : Iron Cross, Dread Fool and the Din, Moving Targets, Bullet LaVolta to doing solo work. He's going to tour in Europe in May with a US tour in Fall of 2022. Near the end he dropped the bomb that he has recently recorded with Rick Harte. He has three songs that will be on a 12 inch. That should be awesome!
Kenny has a lot on his Bandcamp page to keep you busy for a while. And then there's the Moving Target Bandcamp page
---
NEW MUSIC/CDs......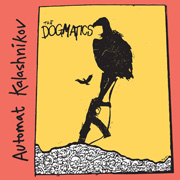 The Dogmatics' new song on Bandcamp is "Automat Kalashnikov", that's another name for an AK-47. The lyrics do seem to be about that popular gun. We assume it's a new recording, but gee, it does sound like a song out of their first run in the 80's. It's just so …well, Dogmatics sounding!! It has Peter O'Halloran's guttural sneering vocal on it. What have we done to deserve the Dogmatics?!
---
Here's some good shows coming up .....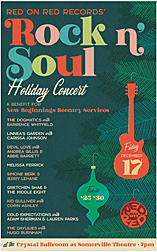 December 17 (Friday) The Chelsea Curve Singles Scene Live! Nite #1: with The Chelsea Curve, Gene Dante & The Future Starlets, Britpop Social Club DJs! Early show - 5-8PM at The Jungle. This is the first night of the Chelsea Curve's Jungle residency! FB page
December 17 (Friday) Red on Red Records' Rock n' Soul Holiday Concert - A Benefit for New Beginnings Reentry Services at the Crystal Ballroom at Somerville Theatre -
Featuring your favorite rock bands with celebrity guest singers! like The Dogmatics with Barrence Whitfield, Linnea's Garden with Carissa Johnson, Simone Berk and Jerry Lehane, Gretchen Shae and The Middle Eight, Kid Gulliver with Corin Ashley, Cold Expectations with Adam Sherman & Lauren Parks, The Daylilies with Hugo Burnham - FB page.
December 17 (Friday) Diablogato, The Devils Twins, Ruin The Nite at Opus Underground / Salem.
December 18 (Saturday) Martin / Morell / Fredette with Crow Follow and Girl With A Hawk at The Midway - 3PM matinee show
December 18 (Saturday) State of the Union, The Only Things, Radio Knives and DJ Chris Atwood at Thirsty First in Lowell
December 18 (Saturday) Koto's Killer Kristmas Party with Marianne Toilet and the Runs, Fog Wizard, Dust Prophet at Koto Salem.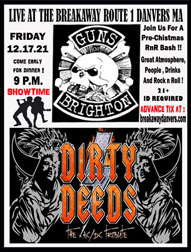 December 19 (Sunday) The Holiday Mess Around at The Plough & Stars 3-7PM- with Jen D'Angora (The Dents, The Shang-Hi-Los), Mike Howlett (A Bunch Of Jerks), Stop Calling Me Frank, And a few others as we round out the bill, along with your hosts: Tom Baker, Justine Covault with her Black Threads, and Jay Allen
December 19 (Sunday) Salem Wolves, The Keeper Clas, Sam Johnson, Wicked Good Dunk at O'Brien's Allston
December 20 (Monday) Camelopard, Rawstrum, Zygote Theory, Headlights at The Jungle - early show 6:30 - 10PM Music at 7PM.
December 22 (Wednesday) Black Beach, Cronies (NYC), Betties, Anxious Wave @ O'Briens
December 26 (Sunday) St Stephens Day Party (Benefit for the Jamaica Plain VA hospital and Jane Doe Inc.) Featuring... The Only Things, State of the Union, The Old Rochelle, Rick Berlin - 3PM matinee show at The Midway
December 30 (Thursday) Rebuilder NYE Night 1 - Rebuilder, Future Teens, Leopard Print Taser, Carissa Johnson at O'Brien's Allston
December 31 (Friday) Rebuilder NYE Night 2 - Rebuilder, Secret Spirit(final show), Perfectly Lethal, Kitner at O'Brien's Allston
January 1 (Saturday) Randy Black and the Heathcroppers early 4-6PM show!! at The Plough & Stars.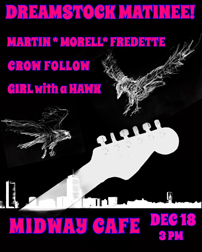 January 2 (Sunday) Number One Babe, Captain Easychord, Faulke Yue at The Jungle Brunch FB page.
January 2 (Sunday) Vanishing Point, Rocket Gods, Sourpunch, The Stigmatics at The Midway for a matinee show starting at 3PM. FB page.
January 7 (Friday) The Chelsea Curve Singles Scene Live! Nite #2: Chelsea Curve, Muck and The Mires and DJ Mike Gioscia X-Night! This is an early show 5-8PM at The Jungle
January 7 (Friday) A Night of Brass Funk, Reggae/Rocksteady, Rhythm Blues, Ska & Ska/Punk from Wormtown Ska Promotions brings you a night of great music with Sergeant Scagnetti - Aka: Sgt Scag (Ska/Punk), Shape Shifters (Ska, Reggae, Rocksteady), Shokazoba (Brass/Funk), The Simulators (Ska, Ska/Punk) and U-ey at The Buoy (Rocking Rhythm Blues) at Electric Haze - 26 Millbury St Worcester. FB page for more info and tix.

January 14 (Friday) Hixx, Bunch of Jerks, Highland Air Force at Club Bohemia.
January 15 (Saturday) Mallcops, Baabes, Gretchen Shae & the Middle Eight, Wired For Sound at O'Brien's Allston
January 15 (Saturday) The Skirts, Crow Follow, Linnea's Garden at The Square Root
January 15 (Saturday) 11th Annual Joe Zippo Kelley Memorial Show with Blanks77, Brix'n'Mortar, The McGunks, PCP & The Knives at Koto Salem - FB page.
January 16 (Sunday) Jerry's Got Jokes, Blame it on Whitman, Witches Tears, Screams of Hockomock, Coma Hole at The Midway - 3PM matinee show. FB page.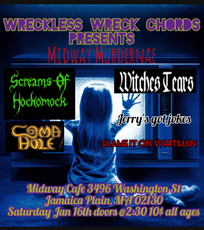 January 16 (Sunday) The Mess Around at The Plough & Stars 3-7PM
January 18 (Tuesday) Wine Lips & Zip-Tie Handcuffs @ O'Briens
January 22 (Saturday) The Somethin' Somethings, We Own Land, Il Mostro, Watching It Burn at The Midway a matinee show starting at 3PM. FB page
January 22 (Saturday) Razors in the Night, Tijuana Sweetheart (originally known as Vagiant), Sky Tigers and Nothing But Enemies at Sonia Facebook event page
January 22 (Saturday) Lurid Purple Flowers, Verdegree, Motel Black, Elsa Kennedy at The Juingle Union Sq somerville
January 22 (Saturday) Kid Gulliver and The Chelsea Curve at The Plough & Stars - 10PM music
January 24 (Monday) Twelveyes with special guests Pigeon Man, Couch Sex, and No Gumption, at The Jungle in Somerville, MA. This is a FREE show, donations accepted.
January 28 (Friday) The Chelsea Curve Singles Scene Live! Nite #3: Chelsea Curve, The Shang Hi Los and DJ Sherman! This is an early show 5-8PM at The Jungle
February 5 (Saturday) The McGunks, Duck and Cover, Scotty Saints & The True Believers, Presidential Disgrace at The Midway - 3PM matinee show
February 5 (Saturday) The Jacklights at The Square Root.
February 20, 2022 (Sunday) - Sunday Matinee with The FU's, Knockover City, Stereo Vulture, Warthog - 2-6PM - at Thirsty First in Lowell.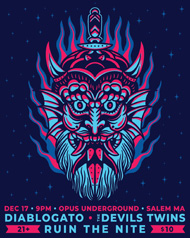 March 20, 2022 (Sunday) Verbal Assault, The FU's, Peace Test, Bullet Proof Backpack, Holy Hands at The Met in Pawtucket, RI - this is the rescheduled show from last September. All tickets will be honored for postponed show or refunds at point of purchase through 11.30.21 - FB page.
March 20, 2022 (Sunday) Henry Rollins at The Wilbur for his Good To See You tour. Tickets here https://thewilbur.com/artist/henry-rollins/
March 22, 2022 (Sunday) Henry Rollins: Good To See You 2022 at the Met in Pawtucket, RI FB page
March 31, 2022 (Thursday) The Parquet Courts are at the Royale. Tickets are here
April 22, 2022 (Thursday) Circle Jerks at the Paradise
CONTACT US AT....misslynbgn@yahoo.com Send us your gig listings, your anything else ya got!! You want your CD reviewed?? Contact us for that too.
---
---