The BGN News Archive
December 26, 2022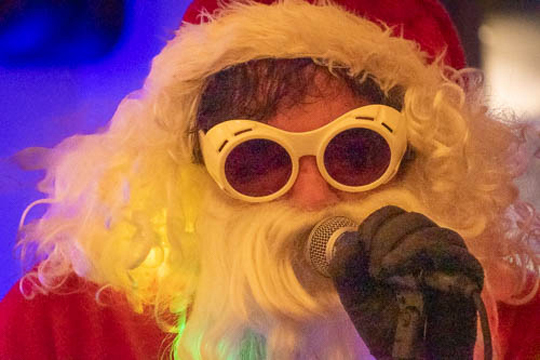 David Unger - The Scrooges @ Notch Brewery
Photo: John Keegan
John Keegan was at a local tradition - the appearance of The Scrooges. They look like Santa and they sound like The Stooges.
It was a funny concept from the beginning and the execution is so good. That this show was at a brewery (Notch in Brighton) - just icing on the cake.
On the bill was Gretchen Shae and the Banshees. Gretchen has led a few bands and they all are characterized by fine songwriting and powerful performances.
See the photo and read the review at John Keegan's page by clicking the photo link below.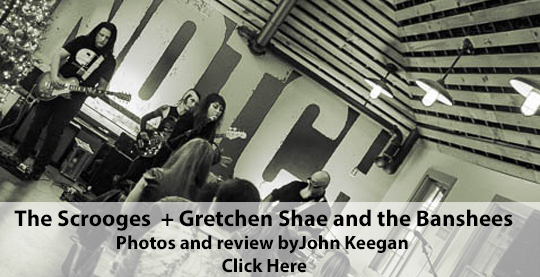 It's been known for a while that the Sound Museum in Allston/Brighton would be closing. But on December 17th a final notice was delivered: Everyone has to be out by January 25th.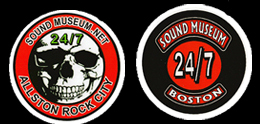 There are about 300 units in the building and it's a real shake up for the bands that have to find new spaces but people are also wondering if this is the beginning of the end for "Allston Rock City." So many changes are taking place in the area..... once bio-tech starts moving in ...watch out!
As of now, the bands have no place to go but IQHQ, the company buying the building, has agreed to work with Des Desmond to find a new space.
From the Sound Museum website:" "The Sound Museum Rehearsal Complex was first built 30 years ago in Boston's historic South End by William "Des" Desmond as a vehicle to provide affordable practice space for fledgling bands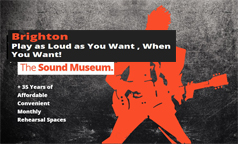 in the area. Desmond is one of the original pioneers of warehousing rehearsal space in the country (a concept that has been copied by many). We've been home to thousands of local bands and have rented to pros like David Bowie, B.B. King, Bentmen, Casey Desmond, Moody Blues, James Montgomery, Iggy Pop, Powerman 5000, Letters to Cleo, Andrew Gillis, Orphans of the Strom, Bad Rabbits, White Dynamite, Garvey J.American Hi-Fi, G-Love, Drop Kick Murphy's, Were All Gunna Die, 18 Wheels of Justice, Bang Camero, Pop Tun 40, Toxic Narcotic, Damone, Contraban, Hel toro, Muck and the Myers, Orgy of Noise and so so many more."
The Sound Museum also housed the beloved original Magic Room which had many great gigs and celebrations. Des doesn't ever seem to quit! He has a new Magic Room and we are sure he will find a new place for his Sound Museum.
You can read our interview with Des on the opening of his new Magic Room.
Terry Hall the main singer of The Specials died this week. The group started the whole Two-tone trend that people just ate up at the time. Terry died from pancreatic cancer that came on fast. Read more on Pitchfork
Here's the latest insult and slap in the face to punk ... a Punk Rock Museum in of all places the antithesis of punk - Las Vegas. And it actually is opening...on March 10, 2023.
Yeah they have a website https://www.thepunkrockmuseum.com/ and a Facebook page and an Instagram account.
The whole thing blossomed from an idea from "Mike "Fat Mike" Burkett, the bassist and lead vocalist for the band NOFX, but now "ten musicians and industry professionals are coming together to launch the venue."
In an absolutely absurd article on the Smithsonian website they are saying the most ridiculous out of touch things!!!
This paragraph alone is insulting: "More broadly, punk itself is also experiencing a resurgence. The 1990s trio Blink-182 is getting back together to release a new album and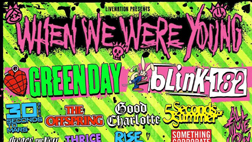 embark on a nostalgic world tour. The When We Were Young music festival, which features groups like Simple Plan, Green Day and My Chemical Romance, is about to begin in Las Vegas. And artists like Olivia Rodrigo and Billie Eilish have also recently released songs that dabble in punk or rock, as the Washington Post's Kelly Kasulis Cho writes."
So the resurgence of punk that happens to be going on is because a band FROM THE '90s is getting back together????
and this claim just makes our blood boil: "Blink-182 influenced a whole generation of music that came after them and set that foundation for punk rock, Sophie Reeves, an executive producer at the creative studio Production Club, tells the Washington Post." Um, hey Sophie...ever heard of the Sex Pistols, The Clash, Generation X or Xray Specks????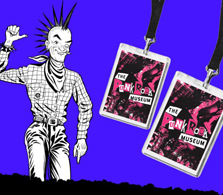 They say they will "proudly shove in your face the history, culture, and absurdity of rock n' roll's bastard step-child." ... But of course, they also say "It's going to be a punk bar in its style, but it's not going to be dirty and gritty," P Moss, a longtime Las Vegas entrepreneur and author who will run the museum's bar, tells the Las Vegas Review-Journal's John Katsilometes. "I would call it a safe punk experience, where you can have a few drinks in a room that makes you feel like you're a part of the whole thing."
It will also have a tattoo parlor and a wedding chapel, a punk shop and a bar, called Triple Down where "they will serve warm beer." since when is warm beer synonymous with punk??
The whole thing sounds awful!!
---
BOOKS......
Warren Zanes of the Del Fuegos had some success as an author. He wrote Petty: The Biography. His new book Deliver Me From Nowhere is scheduled for release on May 2, 2023. It's the story of the making of Bruce Springsteen's Nebraska album. There's a built in audience for that. The book can be preordered on Amazon. Warren now teaches at New York University.
---
VIDEOS......
Color Killer recorded a new song, it's a hilarious run down of the shortcomings of the band's bass player titled "Nate Fuck Off". They intone, "In terms of fucking up the songs he's an expert" and "he'll take a dump right in your pool." In the chorus as the song lyrics repeat "Nate Fuck Off" the background vocals add that Nate is "lazy,""a loser,""stupid,""useless,""a moron" and his "bass is always out of tune." Nate also knows how to take a joke because he plays along good naturedly.
Oh the boys are growing up.
---
RADIO......
Anngelle Wood now does her Boston Emissions show on every other week. She had her Christmas show On December 18. She played a few sets of local Christmas music on top of new songs. She also has an interview with Bang Camero. They have a new song in preparation of a new album. They talk about how this maybe more of a gang than a band formed. You can tell they still have the fire to get out there and do their thing.
---
PODCASTS.........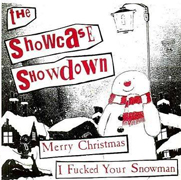 It may not be an official local Christmas season until you hear Showcase Showdown doing "Merry Christmas, I Fucked Your Snowman."
That was the first song on Al Quint's Christmas Sonic Overload. Other titles in the line up were "I Hate Christmas,""Christmas in a Body Bag" and "Santa Stole My Baby."
The last set of the show had some Christmas bashing with Fear's "Fuck Christmas", "Don't Believe in Christmas" by the Sonics and Basement 5's "Last White Christmas"
Another good one was "Holiday on Crack" by Zerozero. Al also had a set for Rodney Bingenheimer. It was Rodney's 75 birthday was December 15.
Another hard good one was "Holiday on Crack" by Zerozero. Give that a listen to brighten up your holiday season.
You can hear the whole show on the Sonic Overload web page
---
NEW MUSIC/CDs......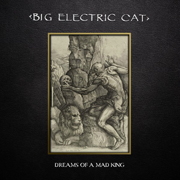 For those that like goth, Cleopatra Records has rereleased 1994s Dreams of a Mad King by Australia's Big Electric Cat.
It includes their hits "Christobel", "Paris Skys" and "Red Roses." This is primo Goth!!
It's a deluxe reissue with remastered audio and artwork. The CD version came out a year ago by the vinyl has been held up because of supply delays the vinyl is now available and it's a gold and black splatter version. That can be ordered here
---
Here's some good shows coming up .....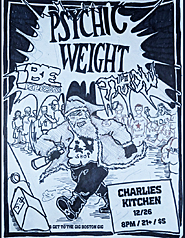 December 26, 2022 (Monday) Throw, Psychic Weight, Be Released - Charlie's Kitchen
December 29, 2022 (Thursday) K.C.U.F., Baby Bowler, Twelveyes, Long Autumn at O'Brien's
December 31, 2022 (Saturday) New Years Eve Acoustic Matinee show at The Midway with Michael Kane (solo), Chris Myhre, Wicked North and Matt Andersen - 3PM and All Ages. FB page
December 31, 2022 (Saturday) NYE Pre-Game Rock Show with Gretchen Shae & The Middle Eight and Sapling at Exhibit 'A' Brewing in Framingham - this is an early 2 hour show - 5-7PM - FB page.
December 31, 2022 (Saturday) The Early Bird Special Pre-Amateur Hour New Year's Eve Bash at The Plough & Stars, 4-6PM "beat the rush, avoid the amateurs, be home by 7, and still have a Rockin' New Years Eve with: Jay Allen and The Archcriminals with special guests The Haymakers." FB page.
December 31, 2022 (Saturday) New Year's Eve Party with Ray Liriano, The Manglers, Mistakes Were Made & more at The Midway- FB page.
December 31, 2022 (Saturday) New Years Eve with Phantom Ocean, Neglected Witches, Dandelion Pipebomb, Eliminator Eddie, No Detour at The Nashua Garden Nashua NH FB page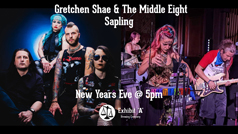 December 31, 2022 (Saturday) Muck And The Mires and The Idolizers are at Otto's Shrunken Head in NYC for New Year's Eve. FB page.
January 6, 2023 (Friday) Leeway, Subzero, Neighborhood Shit, Ache, Sick Minds, Damn Your Eyes at The Middle East Up - All Ages, Cover $20, 8:00 PM Doors - TIX
January 9, 2023 (Monday) Tower Brothers, Battlemode, Ruby Grove at Charlie's Kitchen
January 12, 2023 (Thursday) Jivebomb, B.R.A.T., Fraud, Peace Test, Burning Lord at The Middle east Up
January 14, 2023 (Saturday) Hammered Saint, Greg Allen's Fringe Religion, Stop Calling Me Frank, Hilken Mancini for a Midway Matinee 3PM
January 14, 2023 (Saturday) Hope & Anchor and Midnight Creeps at Union Station Brewery PVD RI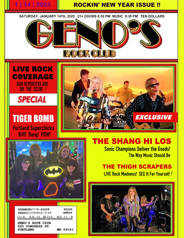 January 14, 2023 (Saturday) The Shang Hi Los, Tiger Bomb, The Thigh Scrapers at Gino's in Portland, ME
January 15, 2023 (Sunday) Point Blank, WORM, Working Poor, Gone Wrong, Circus Battalion at The Midway for a Matinee (3PM-7PM) All Ages! FB Page
January 16, 2023 (Monday) Husbands, Still Life Sounds, Sustinet, Vivid Bloom at The Silhouette Lounge
January 20, 2023 (Friday) Devil Love (Release Show) with Sidewalk Driver at The Midway Cafe. Facebook page
January 21, 2023 (Saturday) The McGunks, Taken by Vultures, Bad Idea USA, Scotty Saints and the True Believers at The Midway for a Matinee (3PM-7PM) FB Page
January 27, 2023 (Friday) U-Ey at the Buoy, The Ungraded, Ruffian Dick at Faces Brewing Malden - TIX etc
January 28, 2023 (Saturday) Lupo Citta, Daughter of The Vine, Andy California, Shiny Beasts at The Midway - 8PM, FB page.
February 2, 2023 (Thursday) Willie Nile and The Nervous Eaters at City Winery Boston - Facebook page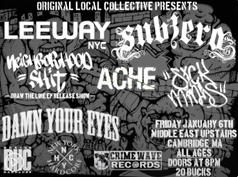 February 4, 2023 (Saturday) The Freqs, Landowner, Miracle Blood at The Middle East Up
February 10, 2023 (Friday) The Shang Hi Los, The Dogmatics, The Chelsea Curve at Faces Brewery Malden. FB page
February 24, 2023 (Friday) Goth / Post-Punk Tribute Night with Gretchen & the Banshees perform as Siouxsie & the Banshees and Staring at the Sea as The Cure at The Midway. FB page.
February 24, 2023 (Friday) Triple B Records presents: Gorilla Biscuits, Restraining Order, Wild Side, Vantage Point, Truth Cult, Wreckage - warning tix are $40!! this is a 6 PM show.
March 11, 2023 (Saturday) Grayskull Booking & Hardcore Stadium present Slapshot, Crown of Thornz, Risk, Neighborhood Shit at The Middle East Down
March 24, 2023 (Friday) TREE @ Ralph's Rock Diner - FB page
March 31, 2023 (Friday) The Church - The Hypnogogue Album Tour at The Sinclair FB page.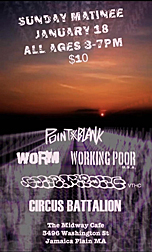 April 20, 2023 (Thursday) Black Flag at the Middle East Down - 2 sets- Set 1 the band perfroms the album My War, Set 2 - Blag Flag classics. $30 TIX here FB page
April 28, 2023 (Friday) Emo Night Karaoke with live backing band & special guest Monica Whitlock at Middle East - Downstairs.
October 11, 2023 (Wednesday) The Mission UK & The Chameleons: Deja Vu Tour 2022 Rescheduled to 2023!!! also on the bill Theatre of Hate
CONTACT US AT....misslynbgn@yahoo.com Send us your gig listings, your anything else you've got!! You want your CD reviewed?? Contact us for that too.
---
---