The Billy Connors Project
Club Bohemia, Cambridge
February 25, 2017
These guys sound tighter every time I see them. Connors, Ray Fernandes, Adam Sherman, and Mike Quirk are a crew of seasoned local rockers who know how to write and play a rock and roll tune. Club Bohemia had a respectable crowd, Mickey Bliss pushed out a fine mix and the dance floor was twitchin'. Not only is that a good sign on its own but I have never seen a band fail to respond to the love.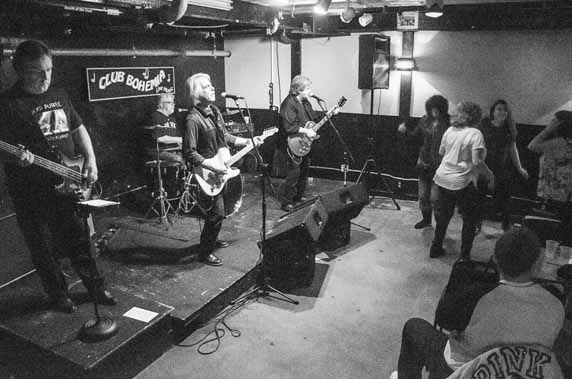 Billy Connors Project
Tonight is no exception. The band starts out in fine form and rides the crowd response to the next level. The new tunes are hooked up and rockin'. Quirk and Ray Boy push the pulse. Connors stokes the rhythm of blood to the brain. Sherman's jumped up solos loop through the body and feet. He also shines on both vocal and guitar on the one pull out you lighter almost slow jam of the night.
This would just be another good night at the Cantab if the songs weren't so f'n catchy. They use all the best tricks: just enough pop in the garage, stops, ringing choruses, alternating vocalists and pushy back up vocals. The band has its old school Boston roots but they don't sit on them. They know who they are and what they do best. Q tells me they have an EP of new tunes just about in the can. They won't be talking extended vocal technique with Meredith Monk but they will rock your skinny ass.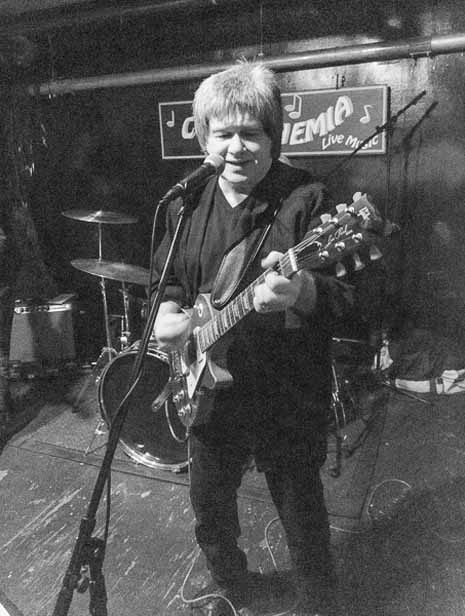 Billy Connors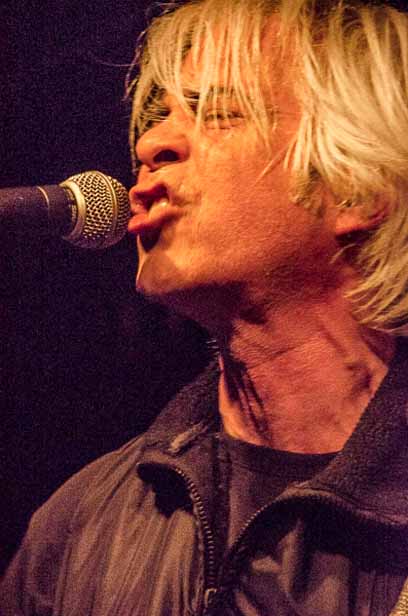 Adam Sherman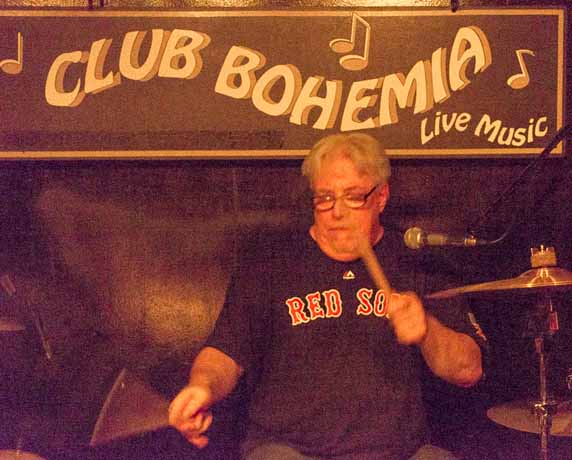 Ray Fernandes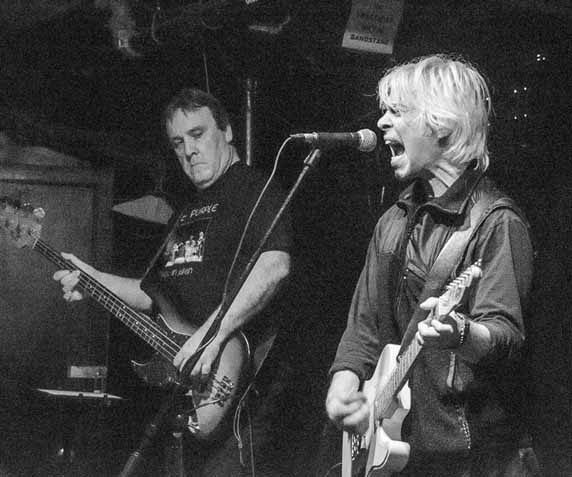 Billy Connors Project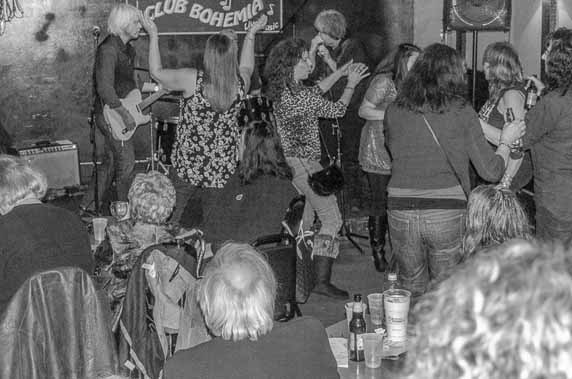 The dancing crowd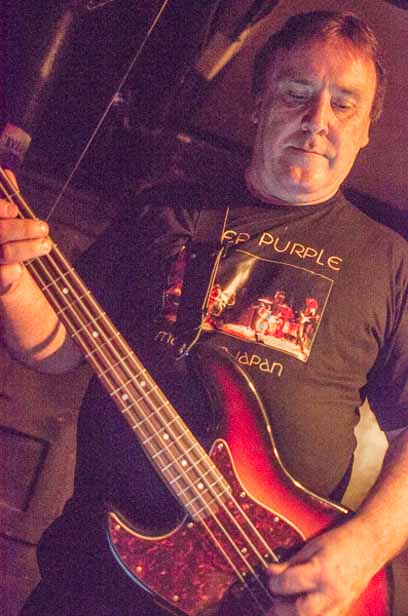 Mike Quirk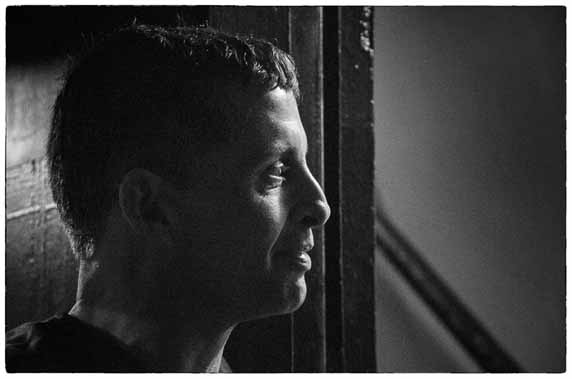 Cam Ackland