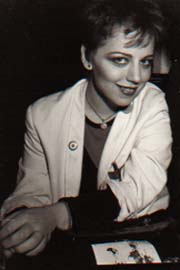 Rita Ratt. - Beloved scenester.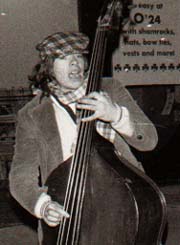 Paul O'Halloran - 10/23/1986 Dogmatics. Hit by car on Expressway while pushing his broken motorcycle .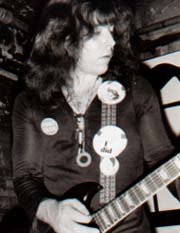 Matthew MacKenzie - Leader of Reddy Teddy. Lovingly known as Matts Ma. Died from heart attack while in a coma from a car accident.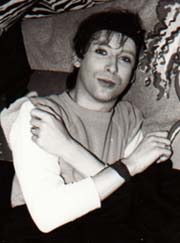 Lou Miami - Leader of Lou Miami and the Kosmetix. Died from drug overdose.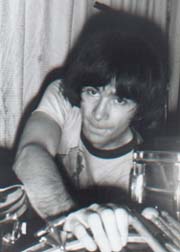 Jeff Wilkinson - Born 11/25/50 Died 4/13/93.
Drummer of the Nervous Eaters. Died as a result of drug abuse and sadly missed .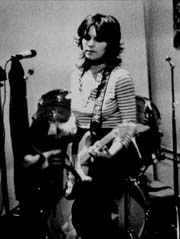 Lorry Doll - Lead singer and guitarist of Tracks. Lorry Doll Site.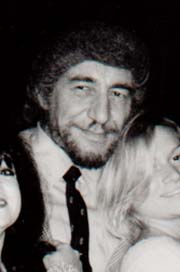 Mitch - Longtime doorman of The Rat. Cancer.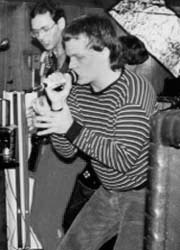 G.G. Allin - Maniac rocker from New Hampshire.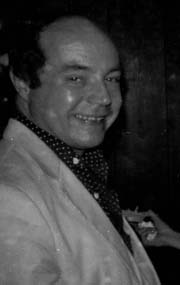 Ed Hood - Legendary socialite of the Andy Warhol scene and punk scene.Murdered in his Harvard Square apartment.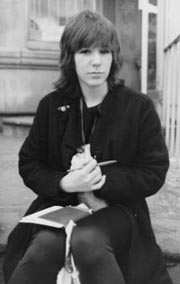 Jeri-Ann Sheehan - Scenester. Bassist of the Francis Farmer Gals in Portland, Oregon. May 2003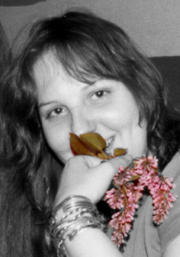 Denise Donahue - 5/20/2005 Wife of Frank Rowe. Mother of James and Susan. Photographer. Photographer for the BGN.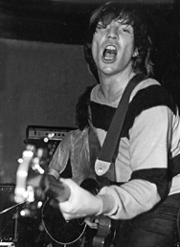 Allen 'Alpo' Paulino
Born 9/22/55 Died 2/7/2006
Bass player of the Real Kids.
Died too soon and greatly missed by all.
A tribute by Jessica, Allen's step daughter.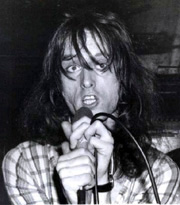 Lee Ritter - 2/2006
Lead singer for the Inflictors of emphysema .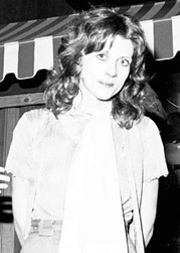 Lynn Ciulla - 4/2006 Photographer and long time Boston punker .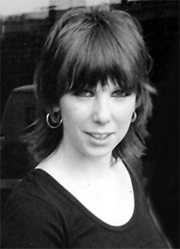 Barb Kitson - 10/2006 Singer for Thrills .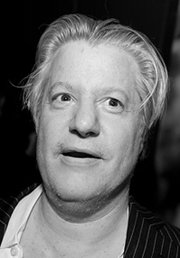 Billy Ruane - 10/2010 Kickstarted rock at the Middle East, a catalyst for the scene and major personality.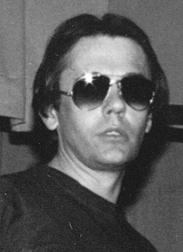 Richard Nolan - 10/27/15 Leader, singer and composer for Third Rail. Funeral Director. Major personality in early Boston punk scene.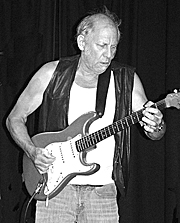 Asa Brebner - 3/11/19 Musician and artist. Played with Jonathan Richman and Robin Lane and the Chartbusters as well as a solo career.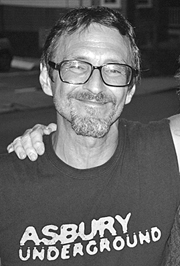 Joe Harvard - 3//24/19 Musician, artist and recording engineer for Fort Apache. personality in early Boston punk scene.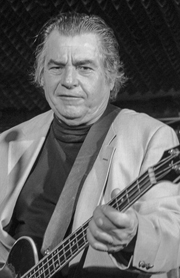 Vincent "Vinnie" Earnshaw - 11//9/53 - 4/1/19 Bassist with Greg Allen's Fringe Religion. Also known as Chicago Vin when he played with blues greats.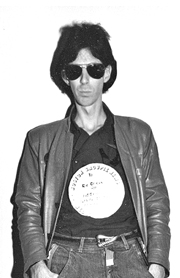 Ric Ocasek - 9/15/19 The Cars, Captain Swing.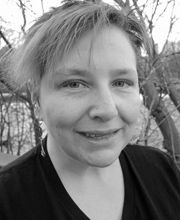 Patricia Ann Pelland - 6/18/20 Ex wife of Arthur Freedman, life partner and roommate, former minister of propaganda for the Boston Archives project, former girlfriend ex-post-divorce and best friend of Allen Esser. Full Pelland Tribute CLICK HERE.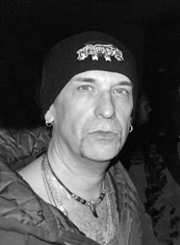 Boby Bear - 1955 - 11/12/20 Drummer for many groups: Willie Loco, Atlantics, Moving Parts, The Darlings etc. Larger than life personality. When you met him you never forgot him.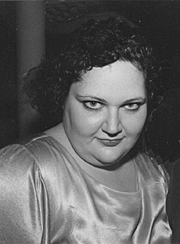 Tontileo (Gail Hodges) Lipshitz - 1956-2/3/2021 On the punk scene from the beginning. Mega fan, artist, musician, supporter. She was on the cover of Subway News and in the Billygoons Party Rap video.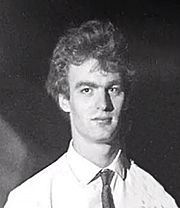 Kurt Allen Henry - 4/10/1959-6/14/2021 Guitarist for Phobia.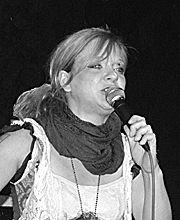 Linnea Sturdy - 1991-4/2021 Singer for Bad Movies.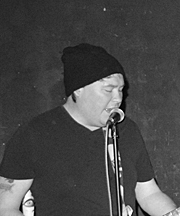 Colman Burns-Takki
1989-4/29/2021 Sudden acute illness. Guitatist for Bad Movies, drummer for Worm.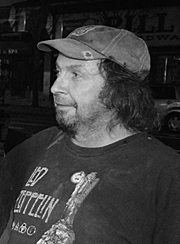 Larry "Lifeless" Coyle
- 5/28/58-9/18/2021 Singer with Kilslug, Sickness, Upsidedown Cross.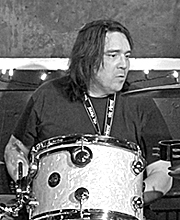 Randall Lee Gibson IV
- 6/22/1963 - 1/27/2022 Drummer for 24-615, Flies, Scruffy the Cat, Stigmatics, Real Kids, Hummingbird Syndicate.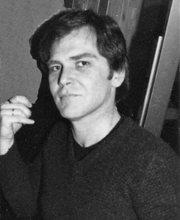 Thom Lane
- 1/22/1944 - 7/15/2022 Producer of the Late Risers Club, DJ at WFNX, Spit and many other places..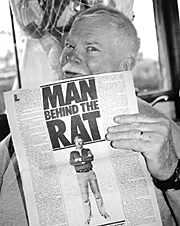 Jimmy Harold
- 5/3/1943 - 7/31/2022 Owner of the Rat.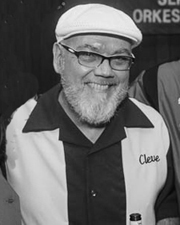 Brother Cleve (Robert Toomey)
- 9/2022 Keyboard player for Suede Cowboys, Combustabile Edison and Del Fuegos. Mixologist. Writer.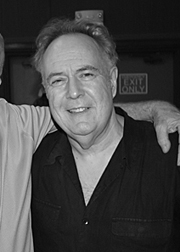 Trick Wallace
- 1/2023 Guitarist, bass player. The Trick Wallace Trio, Trusty Sidekick.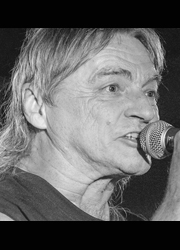 Michael Weddle
- 10/17/2022 On the Boston rock scene from the early 1960s. In the band Climate Change. Ran the Rat Beach Parties in Hull and helped to bring punk to the South Shore.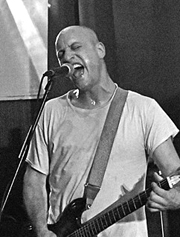 Skippy (Michael Abraham)
4/20/1981 - 10/16/2022 Guitarist for The Von Traps. Died from a motorcycle accident in Beverly, MA.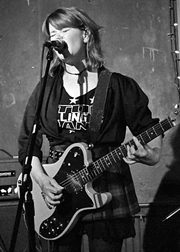 Justine Covault
- 6/2023 Member of Malachite, Quest for Tuna, Grand Theft Auto, and Justine and the Unclean. created Red on Red records.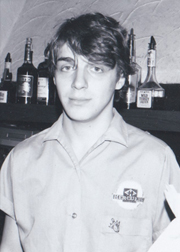 Jack Hickey
- 6/2023 Guitarist for Lyres and Turbines.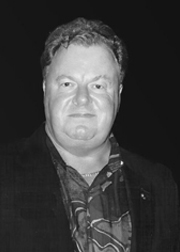 Donald Holland
- 6/2023 Created ManRay the club. Created Hi-Fi Pizza.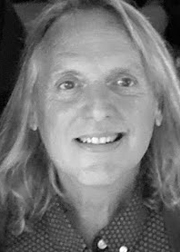 Windle Davis
- 7/2023 Singer for Human Sexual Response.
Tom Hostage - 6/2023 Guitarist. Played on Hummingbird Syndicate album..
Jay Potts - 10/2022 Drummer for Skin, Big Catholic Guilt and Cobolt 60.
Tony De Brito - 7/2022 Long time scenster.
Perry Adler - 5/7/2022 Long time scenster. DJ.
Sheena (Lisa Buckholtz) - 5/22 One half of the Mystery Girls that were on WMBR radio.
Jim Coffman - 4/1/60-1/1/2022 Manager of the Underground club. Manager of Neats and Mission of Burma.
Billy Conway - 12/21 Cancer. Drummer for Treat Her Right and Morphine.
Donna Tessari - 12/21 Photographer and fan of the scene for many years. Married to Mr. Curt.
Mike Oliver - 12/21 Photographer and super fan. Documented the Neighborhoods.
Bill Whelan - 03/29/66 - 11/01/21 Bass player for Bullet LaVolta.
Mateo Williams - 7/21 Disc Jockey for the Late Risers Club. Cancer.
Jonathan Sprague - 1958 - 7/16/19 Played keyboards for the Prime Movers.
Rick Martin - 6/22/58 - 12/23/18 Cancer. Drummer for Third Rail and Pastiche.
Mike Denneen - Died 7/18 Co-owner and creator of Q Division Studio. So much magic was created by him.
Sam Gordon - Died 1/18 Guitarist for the Lonely Boys (1980).
Mickey Clean - Died 1/17 Started the Boston Punk scene at the Rat with the group Mickey Clean and the Mezz.
Richard "Chet" Rooney - Died 12/10/15 Chet of Chet's Last Call the bar near North Station.
Allen Divine - 9/1/15 From cancer. Musician's muscian. On over 30 LP's. Groups: Digney Fignus, Stardarts, the Rudds etc.
Billy Borgioli - 8/4/54 to 6/27/15 Guitarist for the Real Kids and Classic Ruins. Artist.
Anderson Lynne Mar - Died 3/28/14 Died from critical injuries from house fire. Instructor at the Boston School of Rock and founder of Dark Sky Productions. She was the singer of goth band Sans Nomenclature.
Kip Korea - Died 1/29/14 Bass for Lou Miami and Peter Dayton. Did Flexi-Disc for the BGN.
Bobby Edwards - Died 1/14 Cancer. Drummer for Thundertrain and Mag 4
Charlie Chesterman - Died 11/13 Cancer. Scruffy the Cat and solo career. Very influential.
"Lord" Manuel Smith - Died 7/23/13 Multi instrumentalist. Solo material and played with Auqust Phenomenon, Girl on Top.
Joe Coughlin - Died 2/2013 Writer, critic with a big personality. On the scene a long time.
Magnus Johnstone - Died 2/2013 Artist, DJ and major figure in early Boston Hip Hop.
Jeff (Jeffrey Dean) Sugarman - Died 7/21/12 after a brave battle with cancer. Played bass for the Prime Movers, The Slaves and The Strangemen.
Mark "Marky Mayhem" Hussey - Died 7/2/12. On the scene a long time, a musician and audio engineer.
Kevin Glasheen - Born 8/2/1953 Died 5/10/11 Drummer for The Real Kids and The Classic Ruins and worked with The Joe Perry Project.
David Shibler - Born 1955 Died 5/7/10 Bassist for the Turbines and Charlie Pickett. Food poisoning complicated by diabetes.
James "Jimi Shelter" Marcucci - Born 8/23/56 Died 1/1/10 Guitar and harp player for Tony & The Mechanics, Dawgs, roadied for several northshore bands of the 70's/80's. Died as a result of drug abuse & missed by many.
Phil Haynen - Born 2/6/1955 Died 11/20/2009 Singer,songwriter, rhythm guitar player of the Dawgs. Died as result of cancer, a huge loss to many northshore rockers.
Bobby Moran - Drummer for the Real Kids and played in many local northshore bands.Died from complications of diabetes.
Spencer Gates - 7/6/2008 One of the 'Mystery Girls' on MIT's WMBR radio.
Jack Rootoo - 6/13/ 2008 (Richard J. Galvin) Gutarist for Lou Miami and the Kozmetix and Girl on Top. Died from esophageal cancer.
Mr. Butch - 7/11/2007 (Harold Madison Jr) A longtime legendary street celebrity.
Died from injuries from a scooter crash.
David 'Hardkorps' Koehler- 6/2007 A longtime punk fan who put out a fanzine callled Hard Korps in the late seventies. Collected memorabilia and taped many shows. Picture Click Here
Jon Erik Johnson - 1/17/2007 Bass player for Lenny and the Piss Poor Boys. Complications from a seizure. 43 years old.
Mark Giroux - 10/15/2006 Infamous scenster. Many knew Mark from The Media Workshop. Miss Lyn's partner from the late 80's to early 90's. Picture Click Here
Wild Bill Sutherland - 11/ 2006 Singer of the Debonaires.
Picture (Self Portrait) Click Here
Jimmy Reject (James Harrington) - 8/16/ 2006 Drummer for the Dimestore Haloes. Author of two books and a music critic.
Paul Caruso - 5/ 2006 Drummer for Sass/Atlantics/Joe Perry and engineer.
Geno - 2/ 2006 Eugene C. D'Alessandro Sr.- full name. Owner of Geno's in Portland, Maiine
Diana Martin - 2/4/ 2005 Colon cancer. A long time sound person for the Paradise. Mother of twins Elissa and Lenwal
Mike Crowley - 2/2005 Infamous scenester. Crowley was well known in and around Allston, particularly in the early 80's and was always at clubs in the area. Good friend to Kenne Highland and many many others. Many of us will remember him for his crazy wit and strange humour - Photo Click Here
Arthur Gottschalk - 12/94 Guitarist for S.T.P. Drug Overdose.
Picture of Arthur
Bob Ingria - 2004 A long time club-goer, fan and a world class nice guy. Picture by Linda Garreau-Highland - Click Here
Kathy Duff - 2/17/2004 - Heart Attack - Boston scenester and muse for the Lyres/DMZ. Refections-Click here.
John Kalishes - 1/9/2004 - Guitarist for Susan, helped record "Live at the Rat", and booked the Rat in the early days. Words from Tom Dickie - Click Here
Phil Suarez - 1967-2003. Guitarist for The Kenmores and The Syphiloids. From Cancer.
Alec Steere aka Smegma - 11/25/99 In Smegma and the Nuns and the band Leper.
Charlie MacKenzie - Manager of Boston and the Unattached. Car crash.
Gary Cook - Drummer for the Infliktors. Car accident
Mick Miller - Late Risers Club DJ on WMBR. Lost in Franconia Notch.
Roger Tripp - Drummer for La Peste.Car accident.
Mark Morrisroe - Editor of Dirt Magazine, artist. Died from AIDS.
Terry Hanley - Drummer for The Neats. Fatal fall.
Chris Stafford - Guitarist for All Or Nothing. Poisoned by mishap.
Mark Sandman -Morphine. Heart attack on stage. 7/3/1999
Ben Orr - Bass player for Cap'n Swing/Cars.
B Wilkinson - Bass player, singer for the Atlantics. Suicide.
Randall - Bass player for Baby's Arm/Classic Ruins/Deluxe and lead singer for Bonjour Aviators. .
Hugh O'Neill - Drummer for The Queers, The Runes. Died of a brain tumor in 1999