The BGN News Archive
January 2, 2023
BGN 2022 Year End Review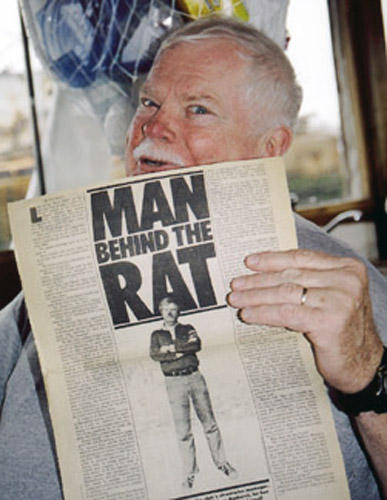 RIP Jimmy Harold
January
It's another year and another Covid variant; Omnicron. Our hopes of bidding adieu to Covid are dashed.

Linnea Herzog is the subject of Linnea's Brain a short, but well done documentary by Al Crockett.

Kenne Highland has a gig at the newly reopened Cantab. He admired the new floors and bathroom and the 'nice smell.' Things go bad eventually later in the year.

There seems to be a notable resurgence in vinyl records ... we have our first news of the year about record stores. This first article was about new stores on the South Shore in the South Coast Today..

Bands, Beer and Banter, one of our fave Covid distractions, had their first episode of the year. There would be five more. This episode had videos by Baabes, A Bunch of Jerks, The Chelsea Curve and Officer X.

Drew Stone who did the movie All Ages has a busy year. He has a second printing of his book The New York Hardcore Chronicles. It has posters and photos by Phil in Phlash. Drew was the source of a lot of hardcore stories this year.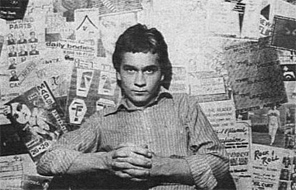 Jim Coffman (Photo on right) who ran the legendary club The Underground in the early '80's and managed The Neats and Mission of Burma passed away.
Rachael Nagy of The Detroit Cobras died.
Blowing Smoke with Twisted Rico logs a least a show a week all year. This month he has Cam Ackland of the Prime Movers. No secret Cam knows his music and he's a discerning critic. He also has Jen D'Angora of the Shang Hi Los talking about how Covid has affected the band.
Joanie Lindstrom gives us a report on a show at the Middle East Up with The Drowns from Seattle, Stolen Wheelchairs from Philly, and locals The Welch Boys and Michael Kane & the Morning Afters.
The Cantab announces that Club Bohemia will change it's name to Cantab Underground.
Red on Red adds Speedfossil to it's roster.
Sapling had a creative year. They began with this video of "Bitchshifter" which had three billionaires romping in a cheap motel room.
Speedfossil has a video for the pop delight "Luckiest Man In The World".
We Are But Your Children, The Oral History of the Nightclub ManRay is published and quickly sells out. It's 400 pages, a straight forward telling of the story could be done in a hundred easy ways, but that wouldn't do what this book does. Relating the story in an oral history format tells the story, but also captures the spirit of the whole scene.
Joanie Lindstrom celebrates 35 years on the Late Risers Club!!
Late in the month we had the shocking news of the sudden death of drummer Randall Lee Gibson IV. To say people were devasted is almost an understatement.
The Mighty Mighty Bosstones break up.
Music
Jonathan Richman's new release is Want to Vist My Inner House with some moments only Jonathan can supply. He surprises with a sad song - "This Is One Sad World."
Screeching Weazel release an other fine pop punk album.
The Zippah Benefit Compilation album comes out - it's to raise money for Brian Charles and his team to relocate his Zippah Studio that burned to the ground.
Brad Marino releases a single "Girl I Want You." Brad gives us a steady supply of new material all year.
Triggered releases a raw and ripping Piss You Off Hear it on Spotify.
Black Hellicopter releases Live an album recorded on WMBR's Pipeline show.
Duck & Cover's newest is a three song EP titled Afternoon Economy.
FEBRUARY
John Keegan and Captain Easychord start hitting the clubs. Captain Easychord took in The Chelsea Curve and Muck and the Mires at the Jungle. John Keegan stayed north in Medford at The Porch for Speedfossil and Modern Day Idols.
Brattle Theatre plays the documentary Poly Styrene I'm A Cliche.
Comic Con the Music Collectors Extravaganza has been going for years out in Boxboro. What's new is that they have added some local musical guests. This month they have Mach Bell (who will become a steady) and Barrence Whitfield, Kid Gulliver, Justine and the Unclean, Robin Lane and Speedfossil.
Evil Felipe have a live show on Sonic Lobotomy (video above).
Captain Easychord reviews a show at the Cantab Undergrouond with Hambone Skinny, Shiny Beasts, The Doug Macdonald Band and Answerman.
John Keegan heads into The Jungle to hear Linnea's Garden, Adi Sun, Baabes and Pidge.
Stormstess makes big inroads this year. One big reason - the song and video for "Fall With You"
Blowing Smoke this month has drummer John Lynch of Watts, Neighborhoods etc, and Joanie Lindstrom of the Late Risers Club.
Videos are from Kid Gulliver "You'll Never Know", Linnea's Garden with "Looking, Paper Tigers doing "Ursa Minor" and "Dark Nights" by Michael Kane & the Morning Afters.
Mach Bell hosts his own Cowboy Awards for year two
The war on Ukraine has started. We are inspired by the Ukranian band Beton who do a cover of The Clash "London Calling" (video above) and changing a few pivotal words.
Smitt E Smitty and the Fezztones have a video for "Buzzkill Baby".
Speedfossil posts another pop delight with a video of "Livin' The Dream"
Joanie Lindstrom goes to Notch Brighton. Breweries are the new place to see bands now. Joanie saw The Dents and The Downhauls, both groups had Rum Bar releases this year.
Deaths this month are Warrior Soul bass player Pete McClanahan and Vic Bot of The Mess Me Ups. Grunge lost one it's major voices with Mark Lanegan of the Screaming Trees.
Music
Graneros release 5 song EP Wildcat. We think more people should be listening to this group.
Lady Pills received attention with their latest effort "What I Want"
Crow Follow hit a new level with "Indiana Line".
Brad Marino releases a new single " She's Doing Her Thing"
The Winter Project has a sexy "Taste the Color of Your Lipstick."
MARCH
John Keegan and Captain Easychord join forces for a report of the Nervous Eaters/Girl With A Hawk show at the Burren. All told 2022 was quite a year for the Nervous Eaters.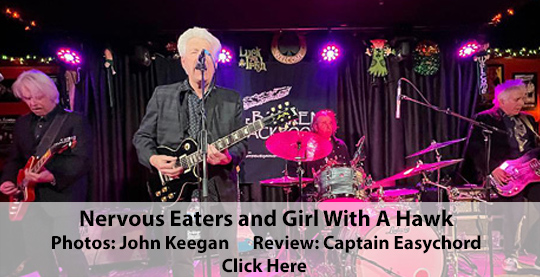 Carissa Johnson has a Day in the Life article in Spin magazine. She reveals that she's moving out of Boston
The Black Helicopter defy expectations with a video and cover of "World" by the Bee Gees.
As a sign of the times, Mook, from the Late Risers Club does a whole show of songs from Ukrainian bands.
In the Meantime do up a video for "You're the Worst" from their album Adolescent Purgatory.
Shang Hi Los release the song and video "Billy." The song sounds like a soundtrack for a Western and that's what the video gives you.
Jay Prozac has a fun video for "Building Blocks" by bringing in the kids.
Sue Safton celebrates 39 years doing Aural Fixation on WMBR. She started in 1983!!
Blowing Smoke with Twisted Rico interviews Joe Milligan who wrote Let's Go: Benjamin Orr and the Cars. He also talks with Allan Kraut, who started at Allston Beat, moved to do lights at Venus de Milo which led to doing sound at the other Landsdowne St clubs like Bill's Bar, Axis, Avalon and Mama Kin.
Captain Easychord gives us the story of Willie Alexander playing the Warp & Weft in Lowell.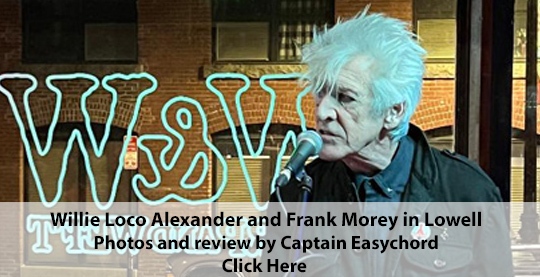 John Keegan has a review and photos of the Gang of Four's show at the Crystal Ballroom.
Captain Easychord goes to O'Brien's for a four band bill of Fireking, Crow Follow, Ski Bunny and Sugar Cones.
The Rat Tales podcast has on Lizzie Borden for a career spanning discussion.
Red on Red signs the Boston duo Canyons and Locusts, who are Justin Keane (vocals, guitar) and Amy Young (drums, backing vocals). They have a noisy distorted indie sound. Here they are on Bandcamp.
Rick Page closes his Hyannis store Atomic Dimestore because of rent increases. He now does Comic Con and other shows.
Roadrunner, the new club in Allston, opens up this month.
The New York Hardcore Chronicles LIVE! with Drew Stone had a show that focused on the Gallery East for its 40th Anniversary. Owner Duane Lucia is a guest. He talks about co-owner Al Ford at the beginning and it all goes off from there and discusses hardcore up to 1984.
John Keegan travels down to Pawtucket to see the Verbal Assault, FU's show at The Met. The show also included Bullet Proof Backpack, Peace Test.
The Foo Fighters' drummer Taylor Hawkins passes away.
Yet another record store opening! Good Taste Records is in the North End.
Magic Shoppe's new album is Mono Lake
The Gypsy Moths join up with Rum Bar this year. Their new song "Effortlessly" shows off their superior songwriting and horn heavy arrangement.
Africa Corps release Live at Cantone's 1977. The title says it all. Crazy period.
The Dogmatics are a gift that keeps on giving. They are putting out fabulous new material. Needle Drops has some real gems.
MiniBeasts give us the rhythm heavy album we were wishing for.
Veteran J Projac dishes up another fine pop punk album in a career full of them. Wont Let Go is pop punk on steroids. Everything is pumped up. The arrangements are more complicated than you would expect from simple pop punk.
APRIL
Covid still lives on ... we find out that a show at the Midway late last month (3/26) with Little Billy Lost, Shang Hi Los, Modern Day Idols and Lonely Leesa & the Lost Cowboys was a super spreader.
John Keegan hit the big halls. He sees Nick Cave at the Orpheum and Sparks at the Shubert. John's page on these.
Rolling Stone has a free podcast about Latinx in Punk. Hear it here.
It's more music insanity from Baabes. The song/video for "Too Cool For Pants" is just wild. It's why we love them!
Blowing Smoke With Twisted Rico this month has guests: Lynda Mandolyn known mostly from her time in Tiger Bomb, Dan Kopko of Watts etc, who is very prolific,
There's lots of talk about Pistol, the FX/Hulu limited-series about the Sex Pistols based on Steve Jones' great autobio book Lonely Boy. It premiers on Hulu on May 31st!!
Linnea's Garden has a video for their song "No Bra". Video below left
The Chelsea Curve do a video up for the song "Janie C'mon". Video above right.
Still in the pandemic we are amazed that there yet another large club opening. MGM Music Hall will seat 5,000! Its next to Fenway Park and is hooked up with Live Nation and Don Law who run Crossroads booking.
One of the founding fathers of punk died this month. Chris Bailey of the Saints was playing punk before they labeled it ... and RIP Jordan Mooney (Pamela Rooke) she was the face of punk in the 70's.
John Keegan went to the Lowell Town and Country Festival. He covered Rich Gilbert of Human Sexual Response/Zulus and his wife Eileen Rose, Robyn Hitchcock did one of his popular solo shows. Jon Langford of The Mekons also played. Click to read the review.
Motel Black released a video for their song "Morning Hum"... a guy in a bear's head walks around Mass. Ave. in Cambridge. He hits a record store (looks like Stereo Jacks) and hits Honeycomb Bakery. See the video above.
RIP Cynthia Albritton one of the notorious Plaster Casters groupies.
This month we found out about Eddie's Salon. It is a locally made animated comedy by Michael Bryant and Alec Peters, featuring local hardcore music in the sound track and storyline. To this date we haven't seen that it's been completed.
Simon Ritt does a cover of Willie Alexander's "Gin". Here's the video of it.
Music
It was much awaited, a whole album by Linnea's Garden.
They teased us for so long but finally the Chelsea Curve album arrived and it lived up to the hype! We think this will be a major release for this year.
Michael Kane and The Morning Afters release new album Broke But Not Broken full of gritty but inspiring songs.
Jonathan Richman has a new six song EP titled Cold Pizza & Other Hot Stuff which you can find on Bandcamp. It sounds like his earlier work. It's sparse with just guitar and light drums.
Stormstess does metal that appeals to non-metal fans too. Their new album is Silver Lining.
Baabes blow us away with their new self titled album. There's so much attitude on this and so much good garage rawness!!
Blood Stained Brindle has a new 9 track EP out. We saw them in 2017 and we tagged them as Oi but we wouldn't peg this EP that way. We like their hard edge that they have all the way through.
MAY
John Keegan covers The Mummies show in Providence. The bandage wrapped band made for some great photos.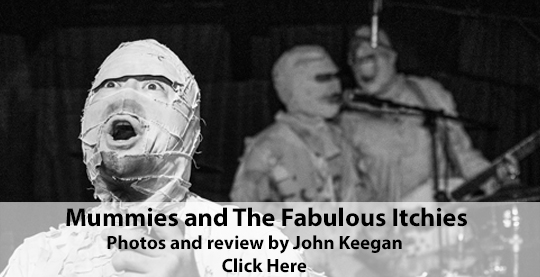 We never got much information but we found out that Sheena (Lisa Buckholtz) of the Mystery Girls died.
ManRay gets a new location on Prospect St...there's a rumor that's it's ready to open...but as we write this it's still not open!
Punk Rock Aerobics moves their weekly class to Zone 3 on Western Ave. They have classes every Tuesday.
The BGN makes the BGN news...this could get confusing. Miss Lyn and Blowfish are interviewed in the Rock Writ podcast.
Brian Young started his show A Crash Course for the Ravers with a block of songs for David Mirabella of the Rationals who died this month. David was a guest on CCFTR a few times.
Blowing Smoke with Twisted Rico interviews this month: members of The Scrunchies give their story, JJ Gonson photographer and owner of Once talks about her rock photos and gives updates on Once, then its three guests in the studio for a Punk Round Table: Chris Doherty of Gang Green, Rev. Hank, and Keith Bennett. It's a loose discussion. They talk about their first songs that got them into punk.
The story was that Great Scott's was moving down the street into the old Pizzeria Reggina space. Alas, it fell through. The club still vows to come back ....somewhere....sometime.
Filmmaker and drummer Mike Gill passed away earlier this month.
The Chelsea Curve line up a gig at The Cavern Club in Liverpool.
It was like a bomb going off for us....Mickey Bliss left the Cantab. You could see it coming. Mickey takes the Club Bohemia with him. As of yet no new home.
RIP Perry Adler, one of the nicest music loving guys. So so sad.
The Winter Project do a video for their song "Brotherhood" about being in a band. Note the reference to Pulp Fiction/Kiss Me Deadly. Video above.
Rumstock! is announced. Rum Bar lines up all there acts to play Boynton Yards on July 9.
Captain Easychord went up to Lowell's Thirsty First for Gnarnia, Kid Gulliver, Baabes and The Only Things Friday May 6th.
Check it out in the link below.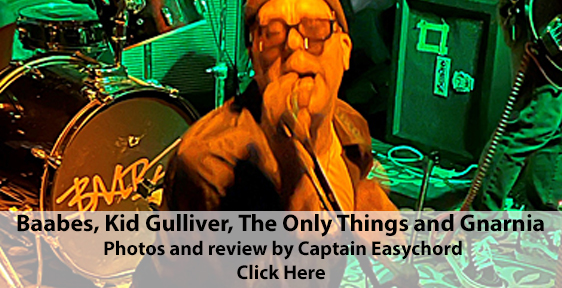 There was a big show lined up for the Channel 42 year Anniversary at the new Roadrunner club. It was cancelled without notice. It took a while to get the story. Seems like tickets did not sell and/or the insurance for the show was not secured, so that was a 'reason' to cancel the show that would have lost money. That's one of the things that can happen when you book in a bigger club/venue.
We get a new happening for the South Shore people....the Plymouth Punk Rock Flea Market.
Music
The Grommets are a throw back punk group. They would fit right in back in 1978. They have a new album - TP EP.
"A Portrait of a Scene" is another strong single from Paper Tigers.
Jay Allen and the Archriminals release another hilarious tune called "Frying Pan Justice."
We get the whole Drop the Needle Ep from the Dogmatics.
Paper Tigers released I Wish Someone Would Have Told Me This Sooner, a new five song EP. The group has the ability to write lyrics, and music, that both have emotional weight. A lot of stuff sounds like fluff next to this music of consequence. This is a serious band we should all be paying attention to.
"Nothing But Trouble" is delicious pop from Kid Gulliver.
A Bunch of Jerks give us "Lift With Your Tits."
Andrea Gillis has a new record on Red on Red Records. Like "Leave the Light On" she grabs you right off the bat with the vocal delivery on the first line. You can feel "About A Girl" is Andrea talking about herself going through life's challenges.
JUNE
Our first report of the month has John Keegan doing double duty...he reports a show and he's in the show with his group Crow Follow. Also on the bill in Providence were Minibeast and Time Is Fire.
It was a surprise! A Bunch of Jerks announce that the band is calling it quits. They did shows even in the thick of the Covid shutdowns. They even did outside shows and did a string of live video streams.
The Chelsea Curve and Paper Tigers play the Boston Calling festival.
Duck & Cover come out of a Covid hiatus with an EP and now this video for "Memento Mori".
Carmelita voices a warning that she is thinking of stopping Bay State Rock on of the areas long standing local radio shows. Covid has reduced the amount of songs and the podcast format takes a lot of time. She's wondering if it's worth it. She gets lots of people saying to keep it going.
In Your Ear closes it's Comm Ave store because of rent increases. There's still some locations in Rhode Island.
Ralph Fatello of the Vinny Band and surf chronicler is active in many art forms. His photography and painting is the subject of a show at the Lane Memorial Library in Hampton, NH.
Danny Garcia and Chip Baker Films, who gave us films like the Johnny Thunders doc Looking For Johnny, the Sid & Nancy doc Sad Vacation, STIV........No Compromise, No Regrets and The Rise and Fall of The Clash have released their latest film, a Max's Kansas City (1965- 1981) documentary Nightclubbing The Birth of Punk Rock in NYC.
Creem Magazine claims it will come back this year...and it does!.
This month Blowing Smoke with Twisted Rico interviews Nicole Laurenne from The Darts, then Ken Cheppaikode of Dirtnap Records, Al Quint shows up for the second time.
Kid Gulliver has a successful tour of Spain. On the last day Simone Berk came down with Covid and had to stay there until she got negative test.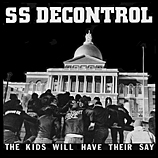 After 40 years Trust Records says it will re-release SSD's The Kids Will Have Their Say.it will feature a 20-page booklet, memorabilia, flyers and rare photos of the band.
We get some thoughts on the Kid Gulliver tour from Simone in a BGN Interview.
Lydia Lunch plays The Satanic Church in Salem, Ma and sells out two shows. Later she comes to Boston.
The Dead Boys were going to play the Vault in New Bedford, alas the club announced they are folding up. The Dead Boys play another club.
Robin Lane has signed with Red on Red and now has a video of "All I'll Ever Need." See the video.
Long time and beloved record store Stereo Jack's has been bought by Chris Anzalone. It will move to Ball Square later this year.
The Nervous Eaters release a song with video of "Wild Eyes." From now to the end of the year it's nonstop Nervous Eaters news as they release a new album Monsters & Angels and have high profile gigs.
We see Richie Parsons play Quincy Porch Fest.
Pit-A-Paloosa happens. That is a celebration of the pit hang out in Harvard Square during the 80s especially. That area is being redesigned and will soon be a thing of the past.
Peter Gates retires from Newbury Comics. Peter was the face of NC for a lot of us.
Dropkick Murphys do up This Machine Still Kills Fascists, a whole album of Woody Guthrie material titled
Music
A very strong album from Diablogato, Old Ghosts shows all their strenghts.
Rum Bar releases Magnificent, a punky soul review featuring Mighty Manfred from the Woggles.
Red on Red artists Canyons and Locusts are a duo. Their album Roll the Dice is mainly just the two of them with little if any overdub.
JULY
Red on Red has their Summer Showcase in Revolution Hall in Lexington. On the bill was The Jacklights, Cold Expectations, Justine's Black Threads, Daylilies, The Chelsea Curve, Devil Love, Andrea Gillis, Lee Harrington and Lynda Mandolyn and Linnea's Garden. Eric Law captured with the Rockin' Dune Tunes. He also had time to take in the Al Janik Polka Party.
John Keegan reported on two excellent shows in succession and he had to drive a few miles to do it. Friday 6/24, he went to Geno's in Portland, ME then on Saturday he went to Wellfleet, on the Cape, for the Rockin' Dune Tunes.
DMZ get a mention and a photo in the book Five Years Ahead of My Time: Garage Rock from the 1950s To The Present by Seth Bovey.
Roxbury recording studio Fort Apache gets mentioned in Jeff Tweety's bio Let's Go (So We Can Get Back).
Walter Sickert & His Army of Broken Toys had a big success with the video/song of "Goth Beach." Goth was never so much fun.
Angelle Wood has an entertaining Boston Emissions episode with Bleu filling in as guest DJ. He digs deep for some fave local tunes.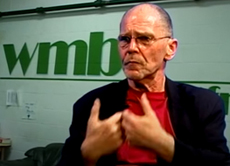 We got the sad news of two deaths this month, Thom Lane and Tony De Brito. Thom Lane did a lot to shape the early Boston punk scene as producer of the Late Risers Club on WTBS (now WMBR). Tony was on the scene for a long time. He worked at NE Music City in Kenmore Sq and was partner with Perry Adler.
Blowing Smoke with Twisted Rico interviews Joe Nelson of Trust Records. Trust Records is releasing The Kids Will Have Their Say by SSD, then it's Justin Keane and Amy Young of Canyons And Locusts from Red on Red Records and Skybar gets more airtime by being a guest on the podcast.
Captain Easychord partakes of Rumstock at Boynton Yards by Once. He caught The Dogmatics, Muck and the Mires, the Shang Hi-Los and the Gypsy Moths. Click the photo link below for the full report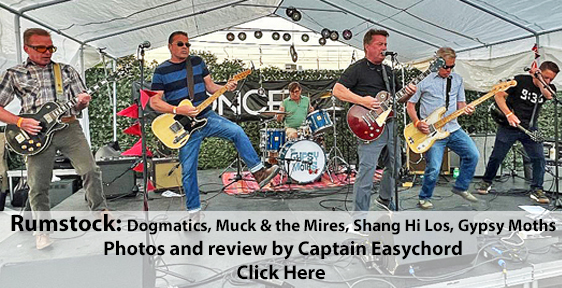 John Keegan hit The Jungle to hear the Doug MacDonald Band, they've added a bass player! He also saw the new Dennis Brennan group True Vines at a back yard show. He tells us what Dennis is up to. Here is the review.
Neighborhood Shit are the subject of an article in No Echo. Article here.
It wasn't Covid that did it... Hallapalossa at the Craft Food Halls - Revolution Lexington, was cancelled because of the extreme heat (despite Cold Expectations on the bill) on Saturday July 23. It's rescheduled for September 10.
Mach Bell is ready for the stage again. He forms a new group called The Mach Bell Experience. There more in the future for Mach, that he doesn't know right now.
Miracle Blood have a new video for the song "Like a Round Hole Through a Square Peg." They've got a harder edge than last time we heard them and the vocals are much more intense, there's some throat scarring screams going on. See the video above.
Music
Charles Hanson's Hanson's Pop'n'Rock Music '22 double album on Red On Red Records has been released on Bandcamp. This is a big project with lots of musicians joining in. It's a sprawling concept album, very ambitious.
The Gypsy Moths release Following the Races album. It includes the superb "Effortlessly."
Thigh Scrapers release a self titled album. It's recorded at Wooley Mammoth. It has their popular "Radio" cut and songs that live up to that model.
Motel Black have a dark and moody album with Humor Balance. It gets good play on local shows. We liked "Single Stall."
Cocked'n'Loaded rise from the past to release a single titled "You Are The Summer".
The Hi-End's latest is "Scene Queen."
AUGUST
We visit and give a rundown of the Plymouth Punk Rock Flea Market.
Dave Herlihy, lead vocalist and principal songwriter for O Positive the legendary Boston band writes 20 new songs during the Covid shutdown. He records a new EP called Kindergarten (Volume 1)
Vanyaland spotlights the Midway for an article. They write about Heather Timmons who used to do sound but now books the club.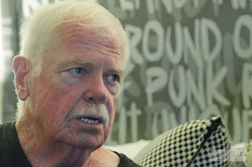 RIP Jimmy Harold. The shock of this is still with us. He was THE MAN. We owe him so much. Who else could have done what he did? Back in the day no business man had a clue as to what was happening in real time. He did.
Forced Exposure releases a the Dredd Foole & the Din album Songs in Heat 1982. It's early recording by Dredd Foole (Dan Ireton) with Mission of Burma as his band.
This month Blowing Smoke with Twisted Rico talks to Brad Hallen who is now playing with The Nervous Eaters, next Steev gets the story from Pete Sjostedt of Muck and the Mires and formally the Ape Hangers, Steev does a tribute to the Rat and Jimmy Harold, Chris Conway of the Gypsy Moths gets to tell his interesting background .
John Keegan went to The Rhumb Line in Gloucester to see Willie who played a Thursday night with Billy Loosigian and bassist, Dave Sag and drummer Steve Chagara, The Wrecking Crew of Gloucester rhythm section.
To see the whole review click the photo link below.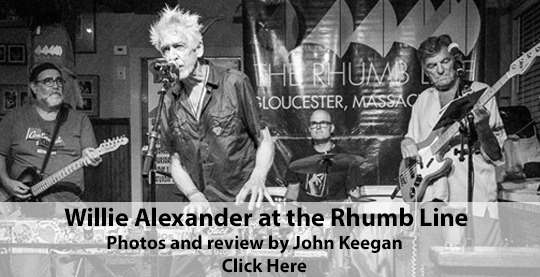 Guitarist Curt Florczak has left The Hi-End.
We first hear about Stability with their video for "Already Dead." We want to hear more. A whole set of similar songs would be killer. See the video below left.
We think "Indiana Line" by Crow Follow was their best effort yet. The song careens like an out of control rig. A scratchy radio transmission in the beginning is haunting. See the video above right.
John Keegan reviews the Nervous Eaters at the Music Room in Yarmouth. Click on photo link below for full review.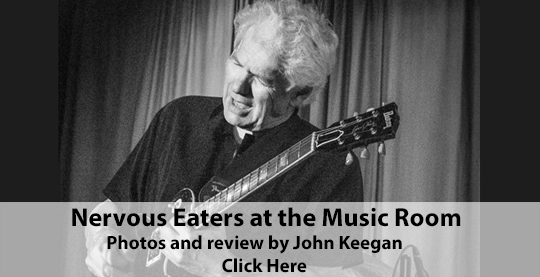 The Silhouette Lounge in Allston has started booking bands.
Canadian group Teenage Head's guitarist Gord Lewis was found dead this week. The police suspect a murder and his son was charged.
Gene Dante & the Future Starlets release of their video for "Diamond in a Trashcan" a song from the DL/UX album.
On A Three Hour Cruise: Stop Calling Me Frank, Barrence Whitfield, and The Dogmatics got the crowd to dance across the water in spite of the heat and an occasional swell. John Keegan puts the photos in a video slideshow - see below- along with some photos of the Fleshtones at the Magic Room.
The Three Hour Tour in Boston Harbor
and The Fleshtones at the Magic Room
Video by John Keegan
We get the word that Chets Last Call documentary will be on WLVI TV channel 56 on September 10.
The F.U.'s have a video for "Razor," the first song off their new EP. See video above.
John Keegan makes a video slide show off a gig at the Midway with Crow Follow, The Concerns , the Skirts and Conner Storms.
Music
The Apeland Compilation is bands that have played the club in Holyoke.
Check out the cut from Cry Havoc below
Salem Wolves drop an album of a live set they did at Once at the Boynton Yards venue.
The F.U.'s prove their still one of the best with Death Squad Nostalgia.
We just loved the new album Form Follows Function by If We Go At All from Milford.
Andrea Gillis belts out J Giles' "I Don't Need You No More:".
Keven Stevenson ex of the Shods racks up a winning album released by Rum Bar Records.
We love that slithering slide of Hambone Skinny. It's in fine form on another Rum Bar release.
MOB's Roger Miller has a new experimental album out on Cuneiform Records called Eight Dream Interpretations For Solo Electric Guitar Ensemble.
Kal Marks releases a hard hitting album - My Name Is Hell.
SEPTEMBER
The Lizard Lounge announced that it will reopen. They had been closed for two and a half years.
Jay Scott Henderson died on Sunday morning 9/4. Jay fronted the band Red House.
The Nervous Eaters continue to knock everyone out. The "Superman's Hands" video has a concept and it's done with creativity and enough of a budget to make it look good. The beginning takes imagery from Superman movies.
"Superman's Hands" by the Nervous Eaters was the Coolest Song In The World on Little Steven's Underground Garage show on 9/8 on his Labor Day show.
Muck and the Mires were revolting against boring music with a fun video! Their new song is titled "Beat Revolution" and it's the leading song from a new album.
This month Blowing Smoke with Twisted Rico podcast starts with everyone's favorite Richie Parsons of the Unnatural Ax, Chuck Ferreira is the next guest. Chuck is a much in demand drummer. He's played with the Shang Hi Los, Lonely Leesa and the Lost Cowboys, Greg Hawkes, Eddie Japan, Aloud and others.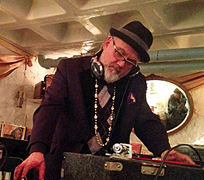 All the more jarring because it was unexpected, we find out that Saturday that Brother Cleve (Robert Toomey) died. Brother Cleve played keyboards with the Suede Cowboys, Billygoons, Fox Pass, Combustible Edison and toured with the Del Fuegos. Later he played with Richie Parsons solo records. He did lots of DJ Brother Cleve gigs. He was widley known as a master mixologist with Tiki parties being his specialty.
The story comes out that that Middle East may be torn down!! It's all part of plans for the building that houses the club. The Sater Brothers have a plan drawn up where the club is below and residences are on the higher floors. Nothing will happen quick - that we know.
Captain Easychord caught both the Fleshtones and the Woggles in their latest swings through the area. The bands are decades old but the venues were new: The Magic Room and The Porch. The lucky local bands that shared the bill were Tiger Bomb and Glider for the Fleshtones and Muck and the Mires and The Chelsea Curve for The Woggles.
Captain Easychord had a busy music week with two big shows!! One was a mostly hardcore show at the Middle East up with West Coast's Guttermouth along with Baabes, The F.U.'s and Wimpy Rutherford.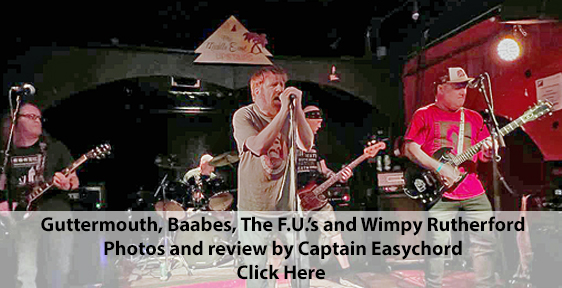 The rescheduled Hallapalooza in Lexington happened. On the bill were Red on Red Records acts Speedfossil, Justine & the Unclean, Cold Expectations and the Andrea Gillis Band. Then it was the return of Mach Bell with the Mach Bell Experience.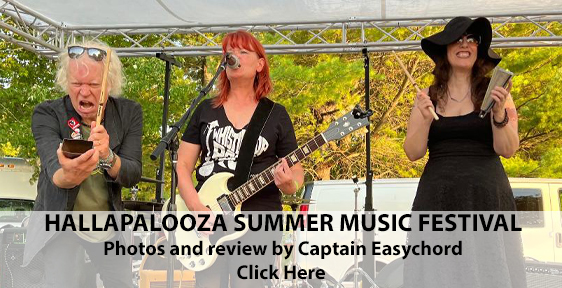 Local coffee franchise Pavement has a new blend called The Rathskeller.
Music
The Downhauls release Versus (All Modern Evils) on Rum Bar Records. They did good airplay on the local radio shows and do a few well received shows.
A lot of artistry in the new Hummingbird Syndicate album Sound + Light.
Stars Like Ours collects all their recordings and Rum Bar Records releases it and it gets some of the attention that it had missed out on.
Wirelines' Walpole Here We Come has some fine moments. It also includes some Smiths' covers that get them airplay.
Brat Marino's latest Basement Beat is a whole album of pseudo Ramones songs and it's spot on!!
The Streetwalkin' Cheetahs have a whole album of covers. All the Covers (and More) has a lot of treasures and celebrity guests too.
Screwcart's "Anibus" is a stunning effort. It's a follow up to "Foot Washer" another great single. They are a band on a winning streak.
Geoff Palmer releases a whole cover of the Dee Dee Ramone solo album Standing in the Spotlight. it makes you re-access that Dee Dee album.
Key of Caustic release a single "Pretty Little Suicide." They will continue to produce some sharp punk songs.
Little Billy Lost always deliver the goods. Their latest "Whiskey Pointe" shows all the groups strength.
OCTOBER
Stereo Jacks opens in its new location, Ball Square, Somerville. Loads of people make the pilgrimage to visit. During hard times a record store is a spirit lifter.

Punk Poet John Cooper Clarke's show at the City Winery is cancelled. The show will be rescheduled for the spring.

The Nervous Eaters dropped their next song and video in their buildup to the Monsters & Angels album. "Hop Sing Said" is about a woman from Brooklyn/NYC and that's the backdrop for the video.

Hallelujah the Hills has a project called DECK where they are creating 52 songs. It's four albums of 13 songs, each based on one of the suits in a deck of cards.

Blowing Smoke with Twisted Rico begins the month with an interview of Mark McKay, drummer for Slapshot, next Lenny Lashley has a lot to say, then Steev has two quests Anthony Kaczynski of Fireking and JJ Gonson of Once, then again two guests the next week with Al Barile and Jamie Sciarappa of SS Decontrol. Steev gets another drummer in the interview seat with Jesse Mayer who's currently with Diablogato

AJ Wachtel had Chris Doherty from Gang Green on his podcast Wachtelligence. They talk about all the facets of Chris' career.

Then Chris Doherty sang "Alcohol" with the Guns of Brighton at the Midway. See the video above.

Cold Expectations do a live set on WMFO's On the Town with Mikey Dee.

John Keegan does a night out at the Square Root. Bands are Speedfossil, Modern Day Idols and Glowbox.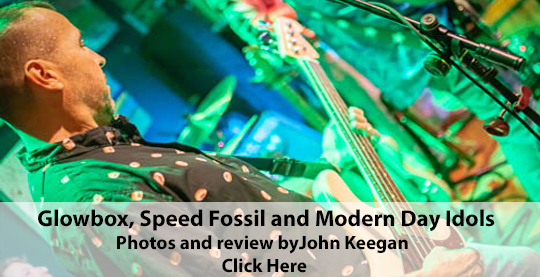 After three years of cancellations Anngelle Wood announces the return of the Rock and Roll Rumble to be held at the Middle East Up and Sonia.
Actor|Observer releases a video for "Man Enough." It's a combination of live and studio shots. It's a chance to see what they look like on stage as you get bowled over with that powerful song.
In one week we have three deaths to report. Skippy (Michael Abraham) of The Von Traps died in a motorcycle accident, Jay Potts the drummer for Skin, Big Catholic Guilt, Cobalt 60 and few other bands died and Michael Weddle who was on the scene for decades and ran the Rat Reunion shows in Hull.
At the same time Robert Gordon dies. A lot of us had good memories of seeing Robert just a year earlier at Once.
Cold Expectations provide a video for the song "Hey Compromise.".
D.H. Peligro, the drummer for the Dead Kennedys, died after suffering head injuries sustained in a fall in his home on Oct 28th.
Emily Doran, formerly the singer for The Gala is now fronting Hammered Saint!
It's another new video from the Nervous Eaters. "End of the World Girl" is a fast paced and frantic song and the video mirrors that. Steve Cataldo is sans guitar (!!) as he puts his energy into the singing. He does a few blood curdling screams that we've ever heard him do!
Music
"Skeleton Closet" is a killer track by Gretchen Shae & the Middle Eights.
After a long time releasing singles Crow Follow has a new album; Red Velvet Radio. A great title for their atmospheric low-toned music.
Today Junior's new single "In Massachusetts" has local references.
Cold Expectations continue their streak of fine digital singles.
Miracle Blood release Melter, a hard-hitting album with vocals that make a big impression.
The Zulus are a working band again. They prove it with their fine album Outer Space.
Wargraves has a solid hardcore effort with Get Wrecked.
Oh the Humanity's new song "WOrth Nothing" has a powerful message.
NOVEMBER
The Silhouette Lounge in Allston is offering free hot dogs for life if you get a Silhouette related tattoo!
Blowing Smoke with Twisted Rico gets East Boston's own Sal Baglio in for a talk, then it's Smitt E Smitty before the microphone.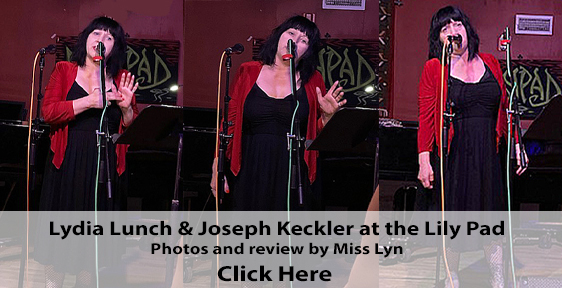 Miss Lyn went to the Lydia Lunch and Joseph Keckler show at The Lilypad on Sunday Nov. 6.
Lydia is a whirlwind of psychic energy spewing forth words, that come tumbling out, one over the other, in her smoker's rasp ... fingers fliting and all attitude.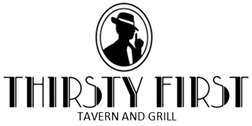 Lowell's venue The Thirsty First Central St location has closed for good, but they vow to come back in a new location.
Keith Levene of PIL died on Friday 11/11. He was 65. Keith was also the guitarist for Clash in their early days but left before the first album was recorded.
Garry Roberts, the Boomtown Rats guitarist died this week. The singer Bob Geldorf got a lot of attention, but the sound of the band was basically Gary's guitar.
Patti Smith has a new book of photos. A Book of Days has over 365 photos.
We've died and gone to heaven! The new Nervous Eaters album Monsters & Angels is out finally. Great material and the Eaters are getting attention.
Along with the album release they have yet another well done video. This one is "Chad" which has been a fave for a while. We love that line "she had blonde hair, then she had brown hair, then she had red hair, then she had blue hair." Add this to the string of well-done videos that have showcased the band.
We loved "Summer Rain" by Evil Felipe when it came out. Now they just released a video. The song is framed as a break up letter that never gets sent. The video transmits that idea that the breakup is freeing, like being washed by summer rain. The music hangs on two chords with a distinctive rhythm. The lyrics have the naked emotion that are effective.
The Schizophonics from San Diego had a big buzz. The live gig lived up to it. John Keegan has the story.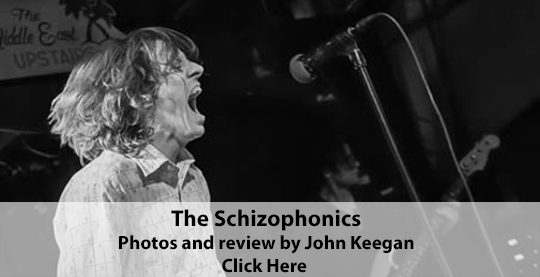 John was also at The Dictators show at Askew in Providence. There's no Handsome Dick Manitoba but John checks out how there doing. Locals Little Billy Lost and The McGunks were on the bill. Click the photo link below to see the review.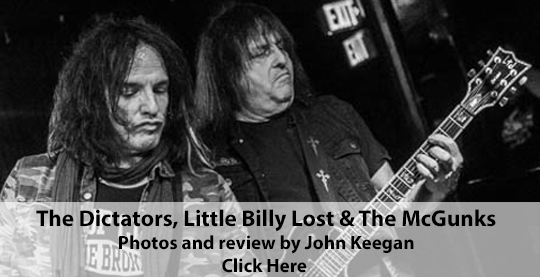 We were shocked to find out Mach Bell had open heart surgery...but not as shocked as Mach!! A heart attack was the attention getting alarm. Mach is now recovering.
Beautiful Was the Fight is a documentary focused on women and other marginalized voices in the Boston music scene. It's produced by David Habeeb. The film had a premier showing at the Landmark Kendall Theatre. There are loads of and bands in the film including: Sapling, Stormstrees, JJ Gonson and Carissa Johnson. Nicole Tammaro has some photos in the film.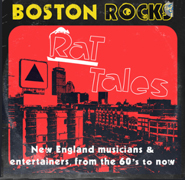 The Rat Tales podcast had veteran Jon Macey in. He talks about the first issue of the Boston Groupie News and that's a tale!
The Struggling Artist Podcast took on Baabes for an interview.
Wilko Johnson of Dr. Feelgood died. He was a pre-punk influencer.
On November 30 Smitt E Smitty takes over On the Town with Mikey Dee.
Music
One Fall is a new group from Salem. Helen McWilliams of Tijuana Sweetheart and Petty Morals and Caleb Wheeler of Razors in the Night are in the band.
We can't stop talking and playing the new Monsters & Angels alubm by the Nervous Eaters.
For long time Boston music fans, the new Rick Coraccio album Anthology was one of the year's highlights.
Actor/Observer release an album titled Songs for the Newly Reclusive and that's major because they are a group of real substance and emotional impact.
We are glad to see a new song "Skate Park" by Color Killer
Stop Calling Me Frank have the first Christmas song of the season with "Say It Ain't So Santa"
Another song that shows Key of Caustic is on to something with "Watch It Burn".
DECEMBER
A GG Allin biopic!? What could go wrong? We're afraid what this film GG Allin: Live. Fast. Die. may turn out to be.
Captain Easychord took in a night at The Jungle with Linnea's Garden, Emily Grogan Band, Crow Follow and Lights Out. See the photos and read what Captain Easychord has to say by clicking the photo link below.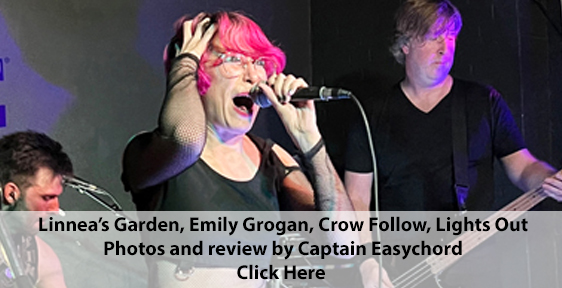 Bang Camaro are back! They do up a clever video for their new song "Too Fast Too Die Young"
On Blowing Smoke with Twisted Rico this month Steev Ricardo interview members of The Dogmatics: Jerry Lehane, Peter O'Halloran, Jimmy O'Halloran and James Young. Next he has is Jonathan Anastas of DYS in for a talk.
There was lots of club news this year. Now we find out that Opus in Salem is closing all of a sudden. They are renovating the restaurant and the club was not in the new plans.
Shang Hi Los gives us a video of a new song "Takes One To Know One." The song takes up a marching beat as it seems to refer to the rat race and workplace relations. It has a very together group sound with a wide sonic palate. It hits hard, and that fits the lyrics which have a sharp bite.
Jughead's Basement Podcast has B Face (Chris Barnard) as a guest on their 156th Episode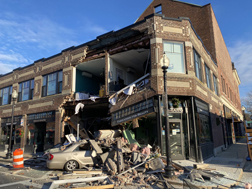 There was a news story about a car hitting a building on Corinth St in Roslindale. Immediately we think: Square Root! Sure enough it's the same building. Luckily the building is stable and The Square Root will open again soon.
Jet Black the drummer for the Stranglers dies.
Actress Brooke Smith was Dr. Erica Hahn on Grey's Anatomy and was the victim in Silence of the Lambs. But ... from 1983 to 1988 she was on the NYC hardcore scene ... with a camera. She was there in the thick of it with the Cro-Mags, Bad Brains, Agnostic Front and Murphy's Law. Deathwish has just published her photo book about the era; Sunday Matinee.
Barrence Whitfield gets interviewed on the WBUR website.
Shepard Fairey is at it again...he's replaced his five year old Blondie mural in NYC with a Bad Brains image.
John Keegan takes in a Boston Punk tradition...The Scrooges. They're at Notch Brighton along with Gretchen Shae and the Banshees.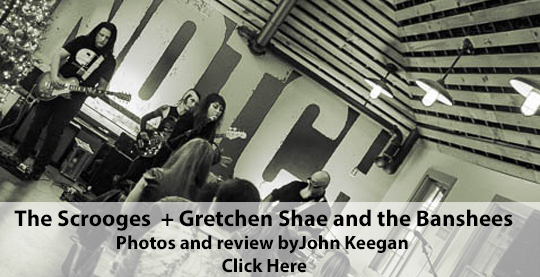 The long awaited shutting down of the Sound Museum now has a date...January 25. And just before posting this, we find out IQHQ, as promised, has in fact purchased a building to take the Sound Museum's place for local musicians!
There's a new Punk Rock Museum in Las Vegas. Miss Lyn doesn't like what she reads about it.
Color Killer have a song degrading their bass player...in good fun!? Hear "Nate Fuck OFf"
Music
Jay Allen has a hilarious holiday song with "Effin' Dreidel Song"
Huck 2 have a nice hard-hitting song to reintroduce themselves to the scene.
Jenn Lombari impresses again with a new Sourpunch album.
Miracle on Comm Ave is a yearly local punk Christmas compilation that raises money for the charity Child's Play which supports Children's Hospitals, Clinics & Domestic Violence Shelters.
Highway Chapel's last album came out in 2020. The Rev had some health issues so it's nice to see him back with this self-titled album. The Reverend Joe Fagan has his thick (and cheap) guitar tone all over it.
Moving Targets has released three songs from their next album In the Dust. Their later albums Wires and Humbucker have been a total return to form and more.
Sad news for the Year End, the Godmother of Punk, Vivienne Westwood dies on December 29th at the age of 81.
Here's some good shows coming up .....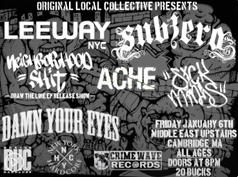 January 6, 2023 (Friday) Leeway, Subzero, Neighborhood Shit, Ache, Sick Minds, Damn Your Eyes at The Middle East Up - All Ages, Cover $20, 8:00 PM Doors - TIX
January 7, 2023 (Saturday) Ginger Ibex has an early show at The Lilypad. 5:15 PM – 7 PM.
January 7, 2023 (Saturday) Classic Ruins, The Ballbusters and Gold Star Blvd. at The Raven in Worcester - music starts at 8pm done by 10 pm - all proceeds to benefit the family of Julie Buscarino who passed away on Christmas Eve day. She was the wife of Jimmy Buscarino drummer of The Ballbusters.
January 7, 2023 (Saturday) Battery March, Zipper, Klaxon, Vicious Ritual at The News Cafe, Pawtucket, RI - 8:00pm $7 21+
January 9, 2023 (Monday) Tower Brothers, Battlemode, Ruby Grove at Charlie's Kitchen
January 12, 2023 (Thursday) Jivebomb, B.R.A.T., Fraud, Peace Test, Burning Lord at The Middle east Up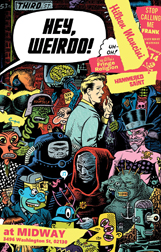 January 14, 2023 (Saturday) Hammered Saint, Greg Allen's Fringe Religion, Stop Calling Me Frank, Hilken Mancini for a Midway Matinee 3PM
January 14, 2023 (Saturday) 12th Annual Joe Zippo Memorial Show with Razors In The Night, The Promised End, The Press, The Outsiders PBR, The USM at Sammy's Patio, Revere. 18+, tickets recommened- get 'em here. FB page.
January 14, 2023 (Saturday) Hope & Anchor and Midnight Creeps at Union Station Brewery PVD RI
January 14, 2023 (Saturday) The Shang Hi Los, Tiger Bomb, The Thigh Scrapers at Gino's in Portland, ME
January 15, 2023 (Sunday) Point Blank, WORM, Working Poor, Gone Wrong, Circus Battalion at The Midway for a Matinee (3PM-7PM) All Ages! FB Page
January 16, 2023 (Monday) Husbands, Still Life Sounds, Sustinet, Vivid Bloom at The Silhouette Lounge
January 20, 2023 (Friday) Oh The Humanity, Carissa Johnson, One Fall, Pink Slip at The Middle East
January 20, 2023 (Friday) Devil Love (Release Show) with Sidewalk Driver at The Midway Cafe. Facebook page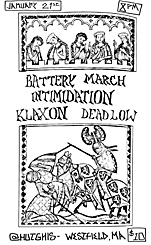 January 21, 2023 (Saturday) The McGunks, Taken by Vultures, Bad Idea USA, Scotty Saints and the True Believers at The Midway for a Matinee (3PM-7PM) FB Page
January 21, 2023 (Saturday) Battery March, Intimidation, Klaxon, Dead Low at Hutghis, 8 Franklin St, Westfield, MA - 8:00pm $10 All Ages
January 27, 2023 (Friday) U-Ey at the Buoy, The Ungraded, Ruffian Dick at Faces Brewing Malden - TIX etc
January 28, 2023 (Saturday) Lupo Citta, Daughter of The Vine, Andy California, Shiny Beasts at The Midway - 8PM, FB page.
February 2, 2023 (Thursday) Willie Nile and The Nervous Eaters at City Winery Boston - Facebook page
February 4, 2023 (Saturday) Black Helicopter, Cortez, Z/28, Mollusk at The Midway - 8PM show - FB page
February 4, 2023 (Saturday) The Shaskeen Presents: TREE, Inverter, Medicated Savage, Caliente Pistolas - FB page
February 4, 2023 (Saturday) The Freqs, Landowner, Miracle Blood at The Middle East Up
February 10, 2023 (Friday) The Shang Hi Los, The Dogmatics, The Chelsea Curve at Faces Brewery Malden. FB page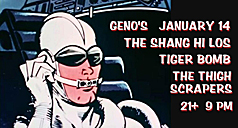 February 17, 2023 (Friday) Franz Nicolay, Coffin Salesman, Your Friends In Hell at Faces -Malden
February 24, 2023 (Friday) Goth / Post-Punk Tribute Night with Gretchen & the Banshees perform as Siouxsie & the Banshees and Staring at the Sea as The Cure at The Midway. FB page.
February 24, 2023 (Friday) Triple B Records presents: Gorilla Biscuits, Restraining Order, Wild Side, Vantage Point, Truth Cult, Wreckage - warning tix are $40!! this is a 6 PM show.
March 11, 2023 (Saturday) Grayskull Booking & Hardcore Stadium present Slapshot, Crown of Thornz, Risk, Neighborhood Shit at The Middle East Down
March 18, 2023 (Saturday) The F.U.'s, Cuidado, Duck & Cover, Black Helicopter at the Gerry No. 5 Veteran Fireman's Association, Marblehead - FB page.
March 24, 2023 (Friday) TREE @ Ralph's Rock Diner - FB page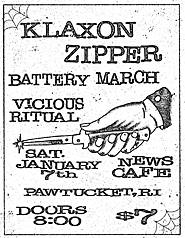 March 31, 2023 (Friday) The Church - The Hypnogogue Album Tour at The Sinclair FB page.
April 20, 2023 (Thursday) Black Flag at the Middle East Down - 2 sets- Set 1 the band perfroms the album My War, Set 2 - Blag Flag classics. $30 TIX here FB page
April 28, 2023 (Friday) Emo Night Karaoke with live backing band & special guest Monica Whitlock at Middle East - Downstairs.
October 11, 2023 (Wednesday) The Mission UK & The Chameleons: Deja Vu Tour 2022 Rescheduled to 2023!!! also on the bill Theatre of Hate
CONTACT US AT....misslynbgn@yahoo.com Send us your gig listings, your anything else you've got!! You want your CD reviewed?? Contact us for that too.